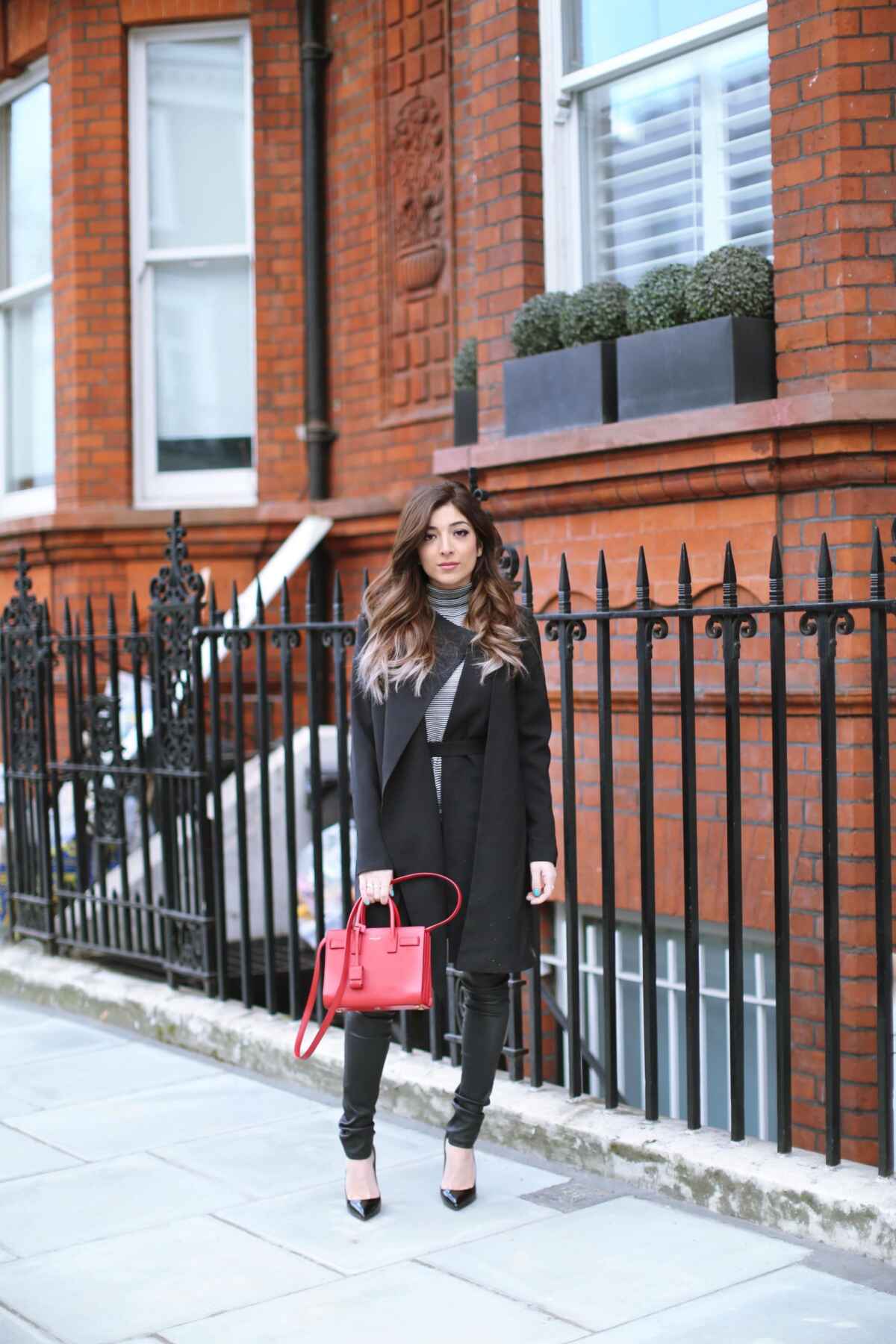 My go-to dressed up day look at the moment always includes some leather pants. They're by far the easiest thing to throw on and surprisingly super comfortable. I've had this pair for over 2 and a half years now and wear them at least once or twice a week. They hardly look worn, they haven't lost their shape and remain as black as they were on the day I bought them.

They're a pricey investment piece at around £650 but I did my research, tried all the hughstreet options, tried the coated denim options (which ended up fading anyway) and years later landed here and haven't strayed since. The Helmut Lang Stretch Leather Pants – hands down one of my top 10 pieces in my wardrobe. I wear the smallest size (00) and they fit perfectly (albeit slightly too long at the bottom but ALL trousers are like that on me).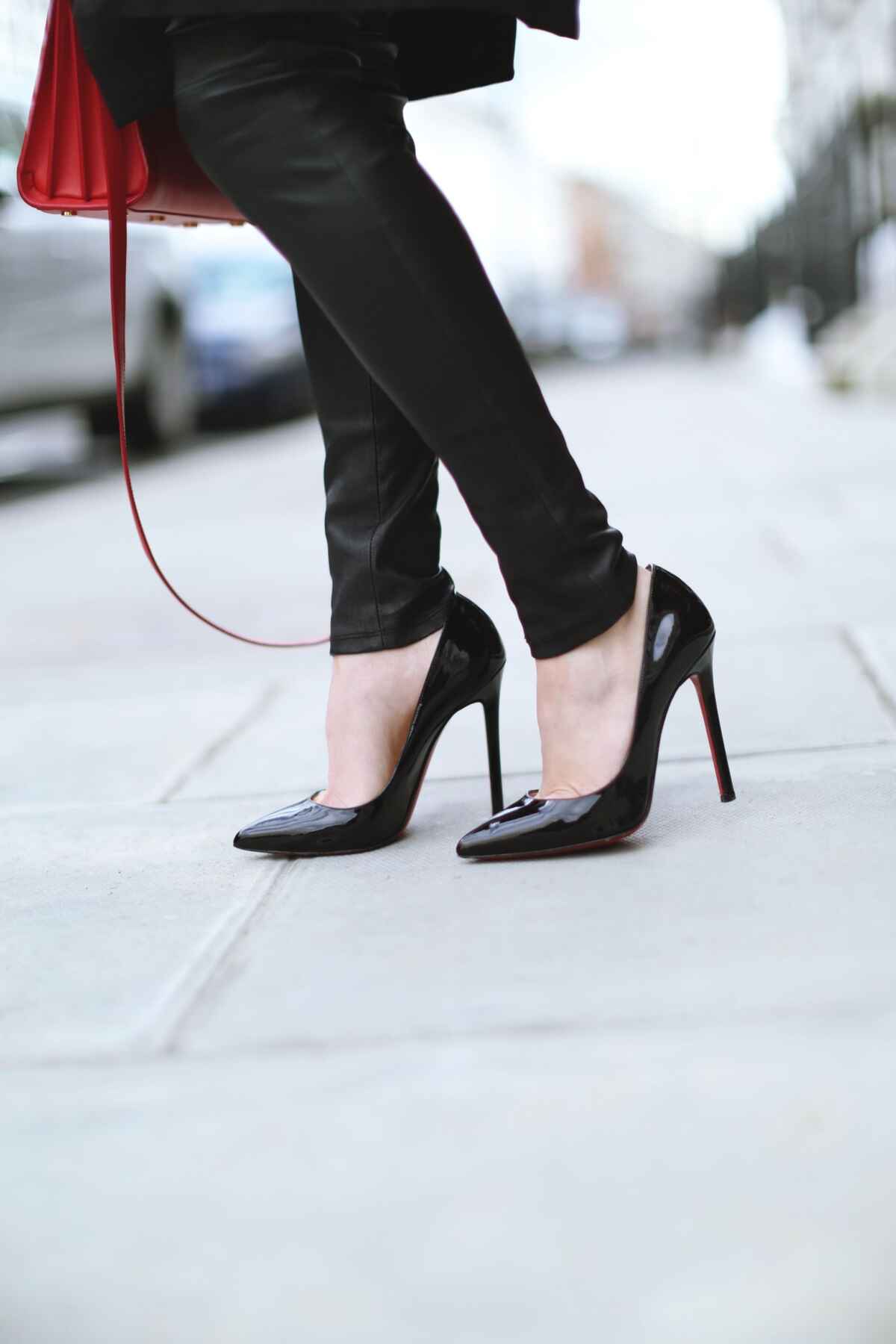 I've paired this with an amazing coat from Keepsake, which has a gorgeous drape front and a sophisticated belt along the middle and a simple striped polo neck.
My YSL Sac Du Jour adding a pop of colour and the Christian Louboutin patent Pigalle to add a different texture.
WEARING: Black Coat | Polo Neck | Leather Pants | Shoes | Bag