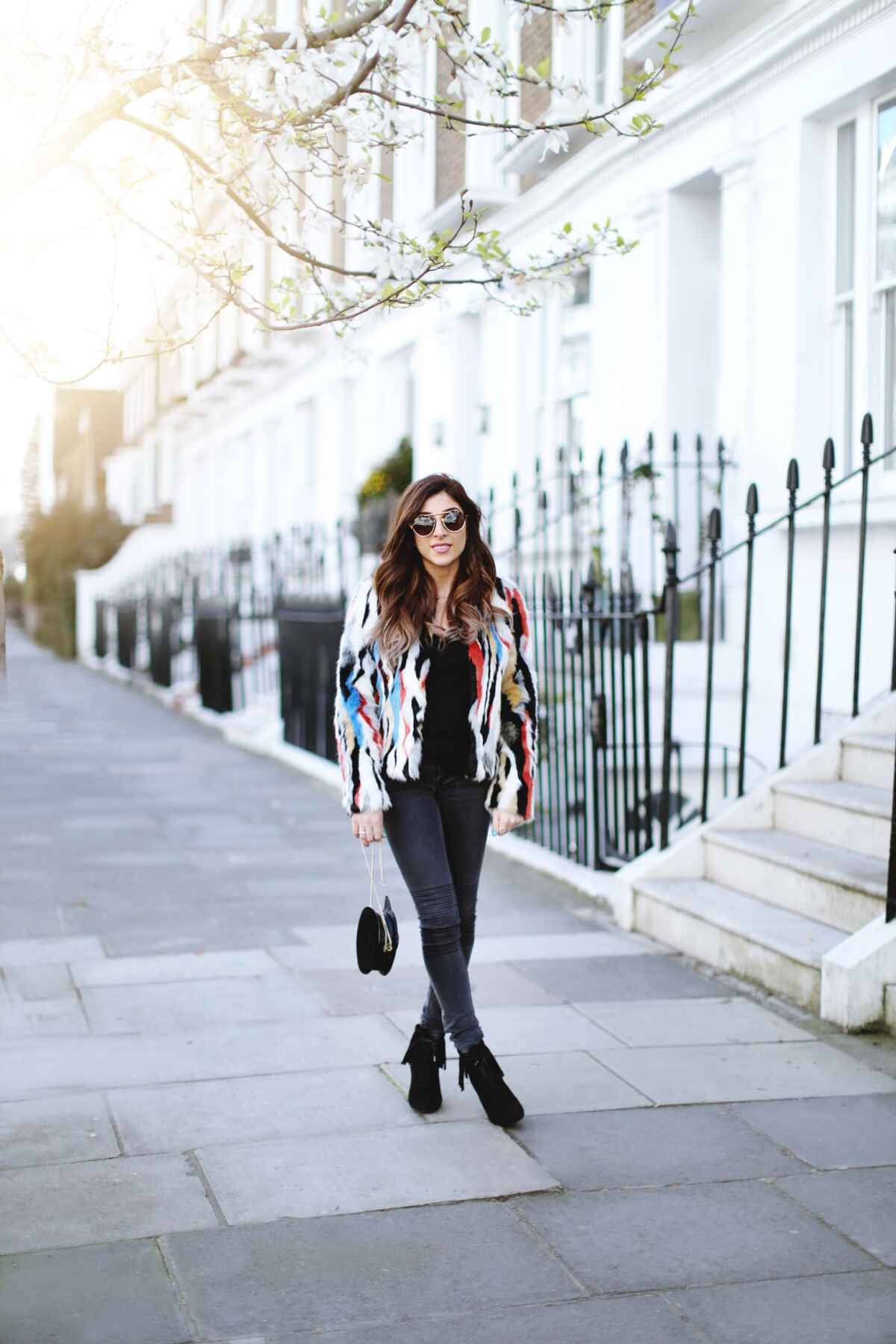 My Charlotte Olympia cat shoes are probably the most commented on piece of clothing in my wardrobe but believe it or not there's something even cuter than that I have got to show you – the matching handbag.
I'm going to start by saying, I'm not even remotely close to being a cat person (Duke all the way!) but this are seriously convincing. The gorgeous velvet, the cute gold strap (which FYI you can remove to wear as a clutch if you wish) and the way it's always smiling at you. I have to say there's not all that much you can fit in here, some keys, cards, lipgloss – the necessities but I love the feeling of just having my basics with me and plus – she's so cute! This bag was seriously hard to track down but I found one on MONNIER Freres here.
Moving onto this coat which you may have spotted in a few vlogs – by a brand called Jakke. On first look I thought it would be far too bright and bold for a predominately black-wearer like myself but it just adds something bright and colourful to my day instantly. It's super warm and cosy too.
Lastly are these babies you may have spotted on my instagram, my YSL tassle booties. The perfect thick heel for walking around, sassy tassels to add some extra oomph to the shoe and with a gorgeous lace up at the front (which does take more than a few seconds to do up if you're used to slipping on boots but so so worth it). 
Charlotte Olympia Cat Bag | BLK DNM Black Jeans | All Saints Top | Jakke Faux Fur Jacket | YSL Fringe Boots