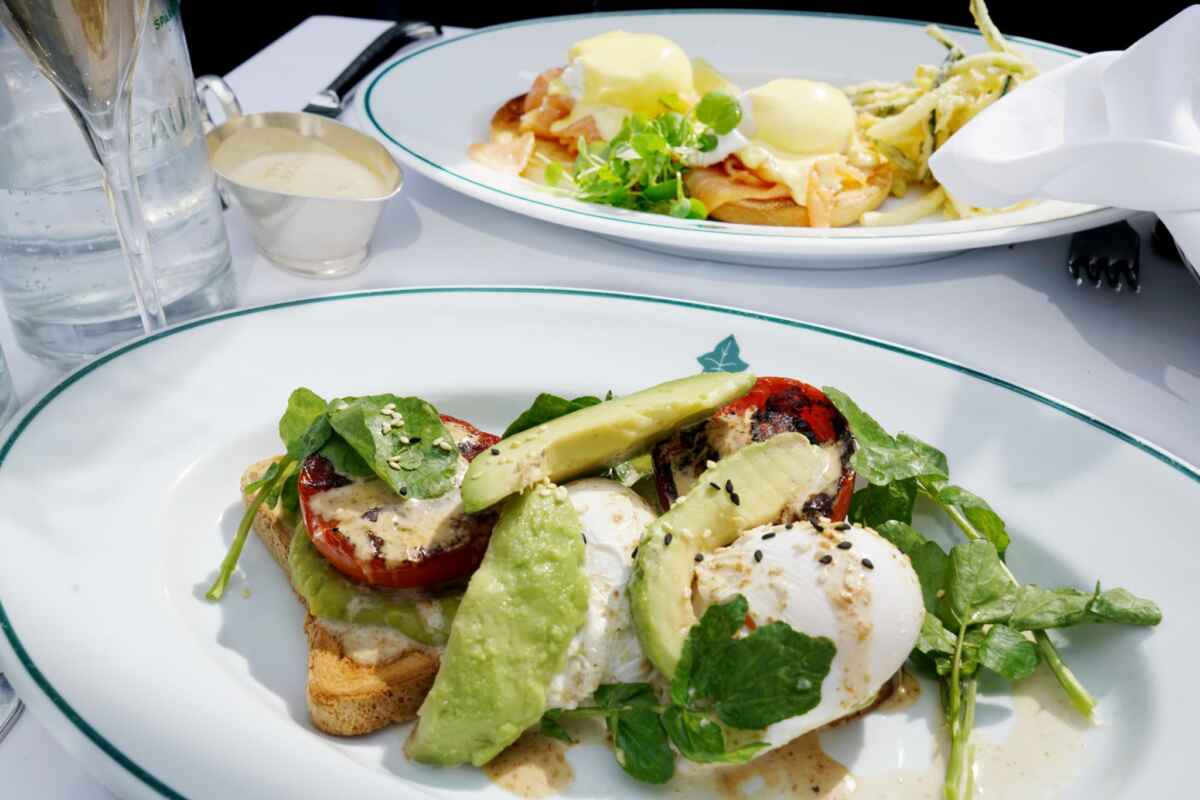 If there's one thing you might not know about me it's say the word 'brunch' and I'm there. What's not to love about brunch? You get the two best meals of the day mixed into one and last week my boyfriend & I headed over to the Ivy Kensington Brasserie to enjoy the brunch in their incredible terrace.
It's almost like a gorgeous glasshouse complete with huge floor to ceiling glass panels, heaters, blankets and a clear view of the sky. The interior is something special too, so uplifting with colourful pillows and a bright turquoise theme. I had been dreaming about this meal for a weeks and we didn't go easy. Starting off with toasted crumpets, which were squishy, hot and served with he most delicious marmite, mustard and parsley butter (I know I'll be trying this at home!).
Both were served with a glass of Champagne and we didn't stop there. Avocado on toast might sound like a dull option to you, but The Ivy have their special way of making it interesting. Coming with some tomatoes, poached eggs and spinach. Plus the dressing, which is some sort of magic but it's simply amazing.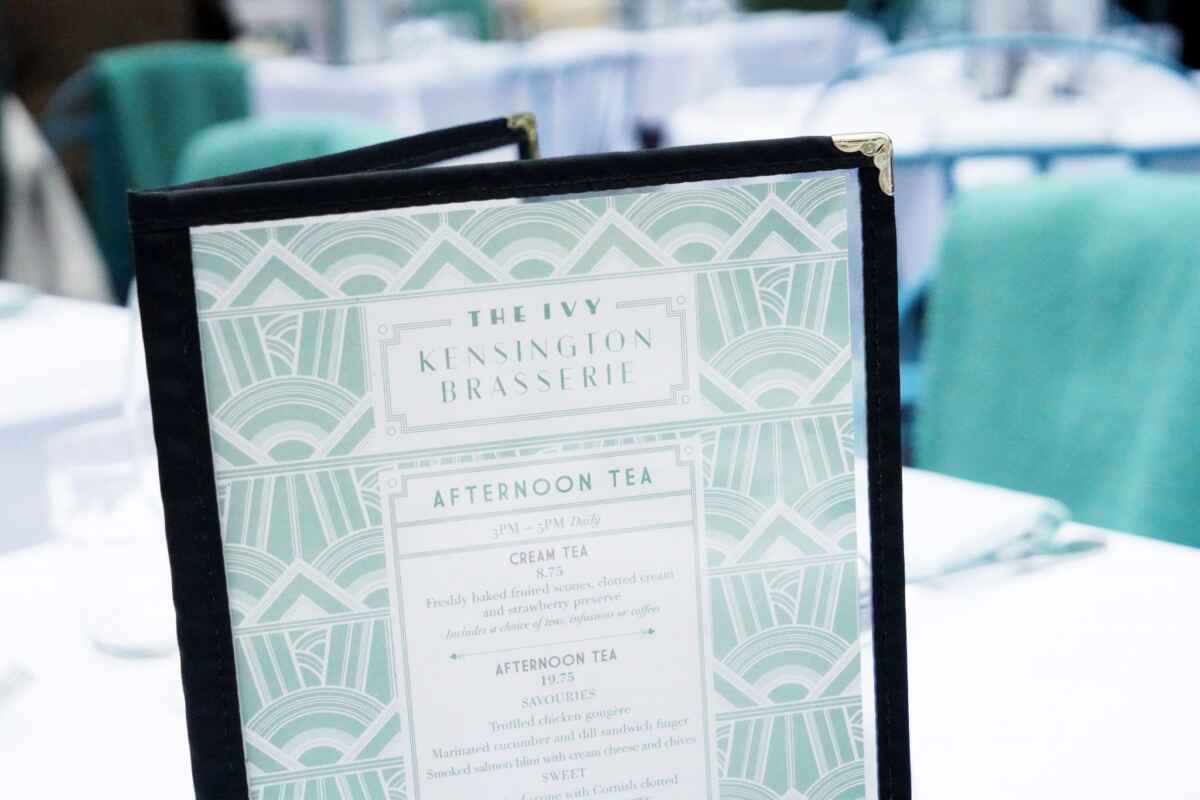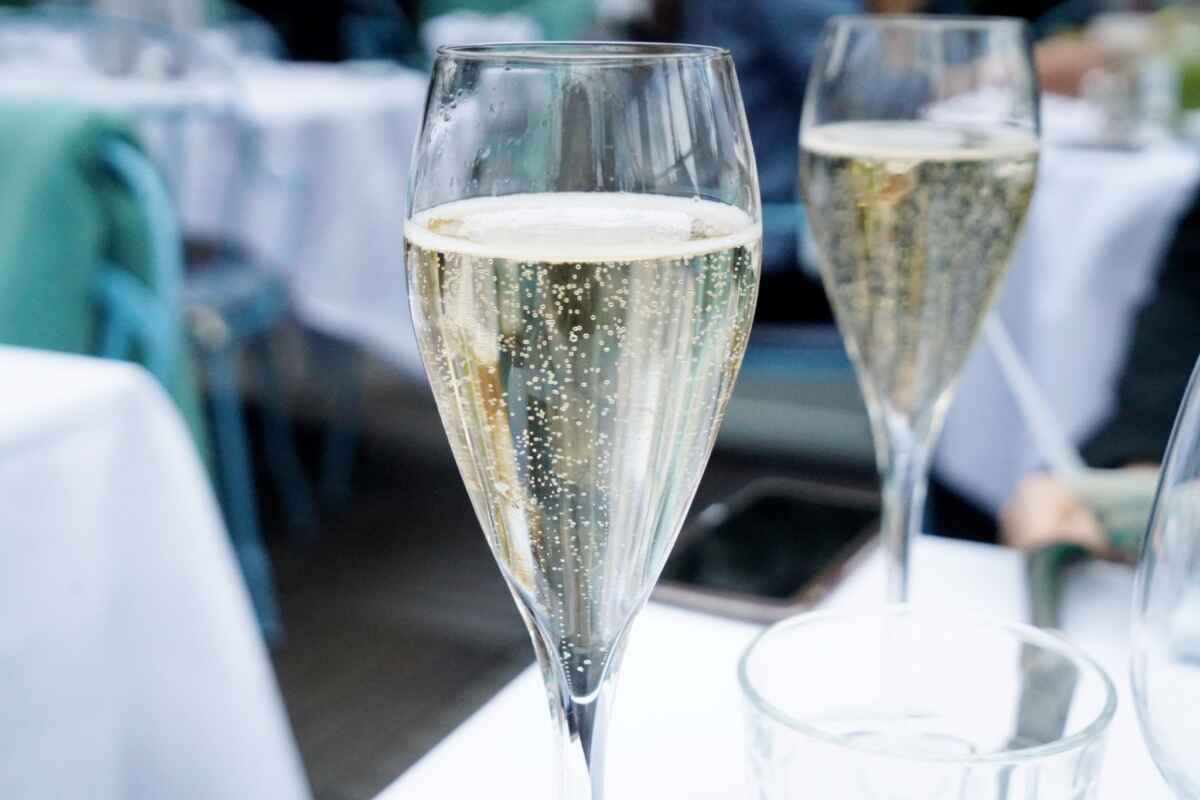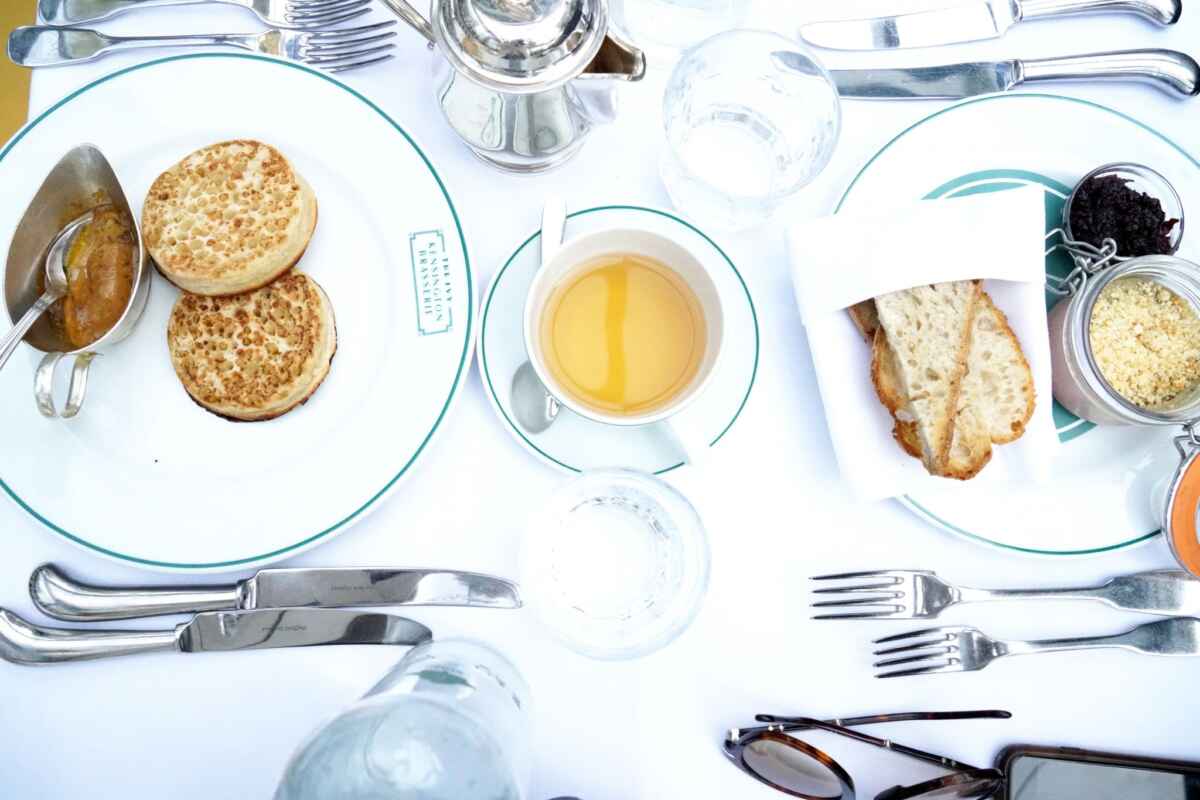 I'm not even at the best part, for dessert we went with what the friendly waiter suggested was the best dish on the menu, the Chocolate Bombe. With milk foam, vanilla ice cream, honeycomb and hot salted caramel sauce. DROOL! And I can confirm it was every bit as fantastic as it sounds. We left well fed and off to enjoy the rest of the sunny Sunday. It's really so special to be able to eat outdoors in London, especially as this feels like such a secret closed off location. Plus on days when the sun might be out and it's not warm it still keeps you cosy and toasty in there so you can feel like you're eating outside! Needless to say I can see myself heading back for many more sunny day lunches. 
IVY KENSINGTON BRASSERIE, 96 Kensington High Street, London, W8 4SG, 02033010500