I know, I know, I'm that person coming to you wearing multiple blush shades and raving about how exciting it is that Spring is here and I'm not even sorry about it. I don't even have an excuse except there's a few new additions to my closest I couldn't wait to share.
I'm the girl that buys something new, falls in love, and wears it over and over again, daily – for weeks. That's currently my situation with this All Saints Leather Jacket. It's simply divine! I spotted it driving past one of their stores and ordered it that same evening. I ordered two different sizes and ended up being the smaller size, a size 4, which fits perfectly. It's already pretty soft and warn in which I loved as I'm not a fan of a stiff jacket. The only thing I wasn't too keen on was the belt as I thought it would flap around, get caught on things and generally not be very practical but All Saints have secured it right in up until the lock on the side.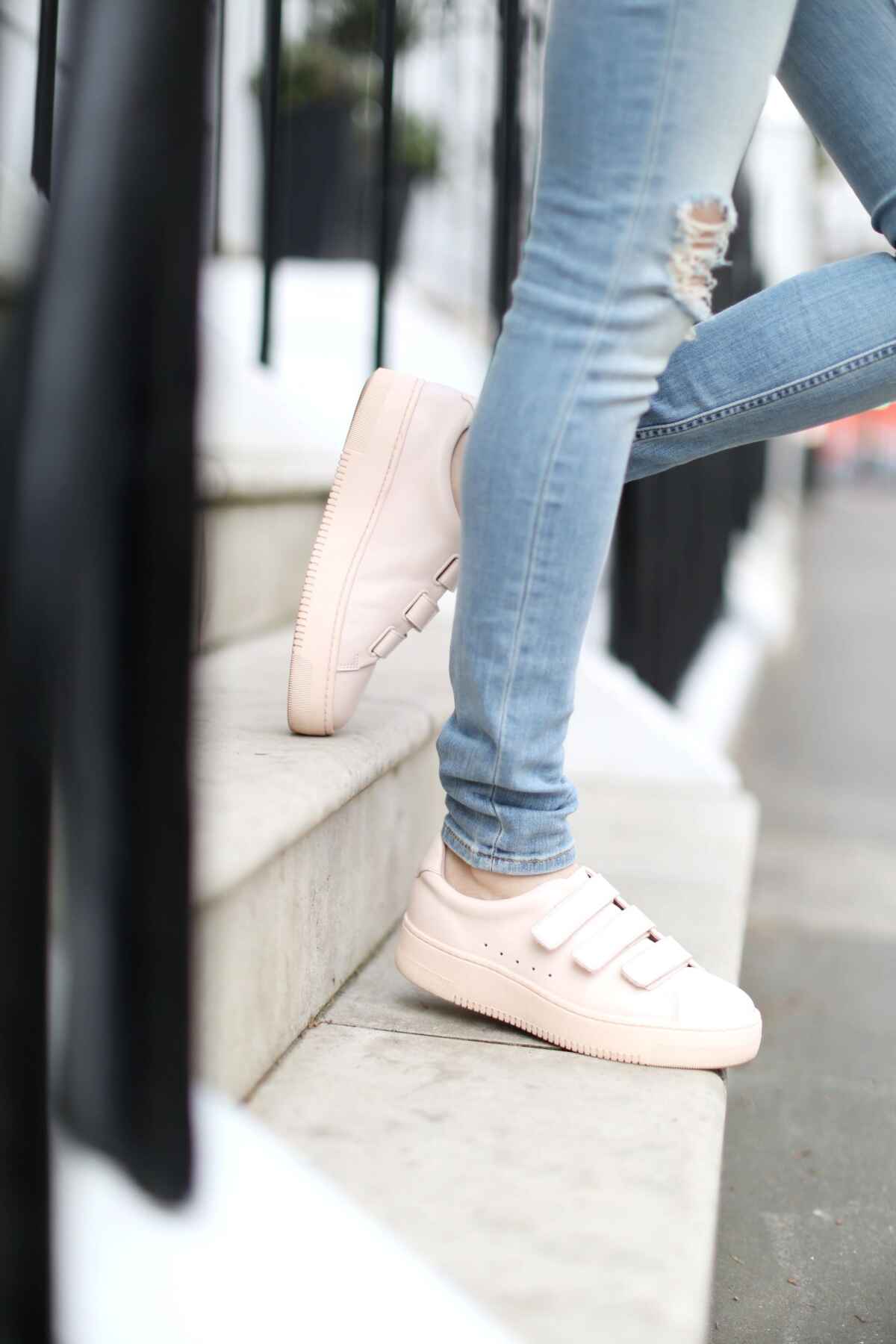 I'm a huge BLK DNM fan but I've only every worn their darker denim but these light wash are perfect for spring, especially the ripped knees.  Paired with a new piece from Club Monaco (if you're looking for a luxury cashmere – look this way!), some reflective sunglasses & the latest addition to my handbag collection (click here to watch the unboxing haul video)
Lastly are these blush pink trainers, which my sister & I instantly fell in love with and agreed to share. Again sticking to the blush theme, we walked all around Budapest in these and not a blister in sight. Success!