There's certainly an art in faking looking put together and I'm going to give myself a pat on the back and say here that through trial & error I've managed to get to grips with the no-thinking-required outfit pieces that pull together any outfit.
THE STATEMENT COAT
This one's a no brainer. Throw on some jeans, leggings, trousers, a white tee – whatever – and over the top goes your statement coat. It's literally that simple. Statement coats make everything look so much more chic than they actually are. This one is particularly great as it's a bright colour and the length covers half your outfit already. The one I'm wearing today is from my favourite, Tularosa, it's light, cosy and well fitted.
This particular coat is from one of my all time favourite websites, Revolve.com and I have such exciting news to share for readers in the UK. There's 20% off EVERYTHING on the site and you can use the code TAKE20 for 20% off your entire order! The code is valid until tomorrow night so I wouldn't dilly dally!
For inspiration on my favourite Revolve buys lately, check out this haul video here to see what I've recently purchased!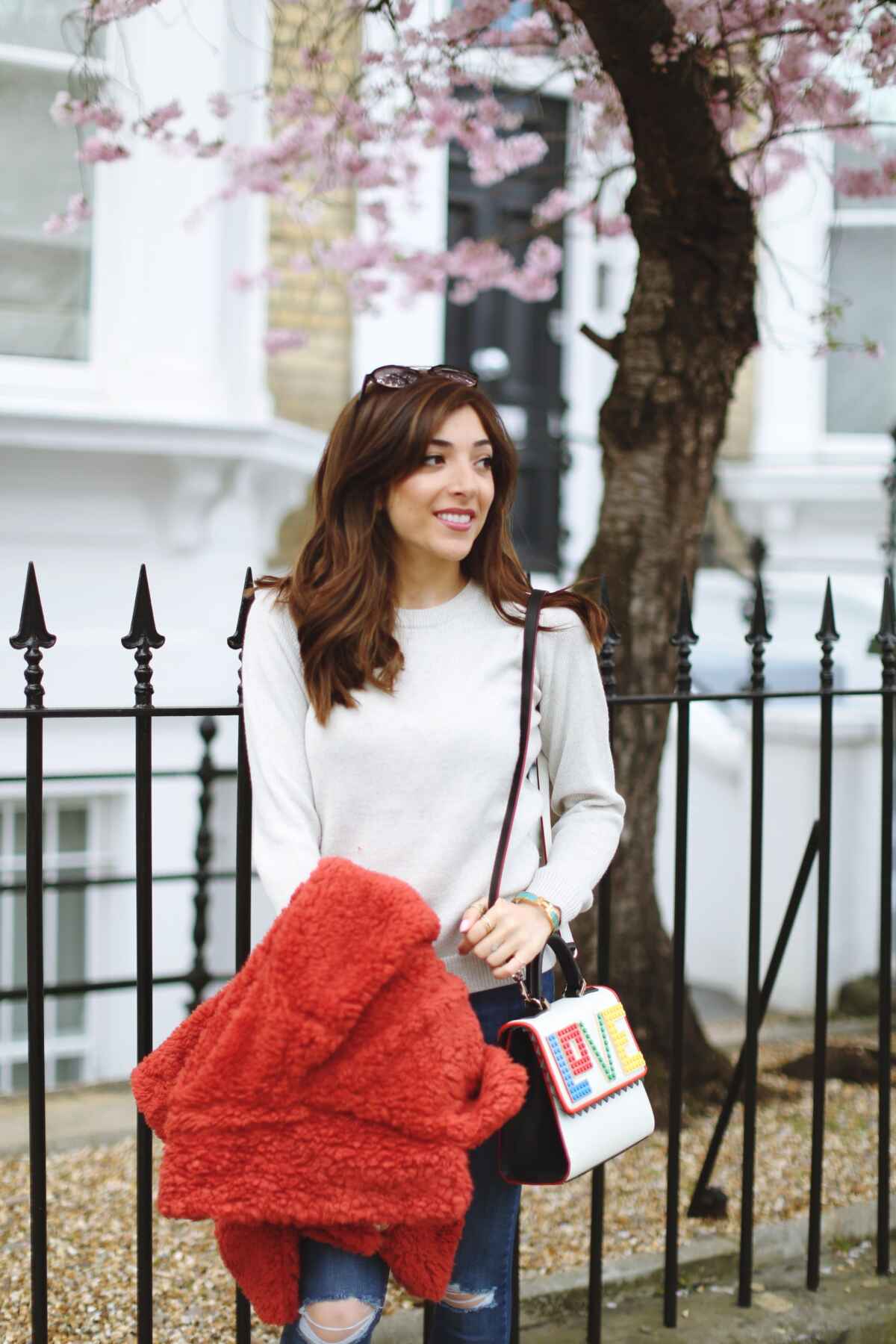 THE EASY SHOE
Find a pair of shoes that go with anything, any time, any place, any outfit. I recommend something plain and simple and either white or black. My particular favourite are these Keds. They're not as casual as trainers yet still comfortable to walk (or even run if you're that late!) in. Plus they're so easy and simple and go with absolutely anything. Jeans, skirts, dresses  – you name it, they'll go with it. Promise. 
A FUN ACCESSORY
My two favourite accessories for a quick pulled together look are either a necklace, sunglasses, or a handbag, the latter being what I chose to go with in this outfit. My LOVE bag from Les Petites Jouers has to be the cutest bag I own – I mean, it has actual Lego on it.