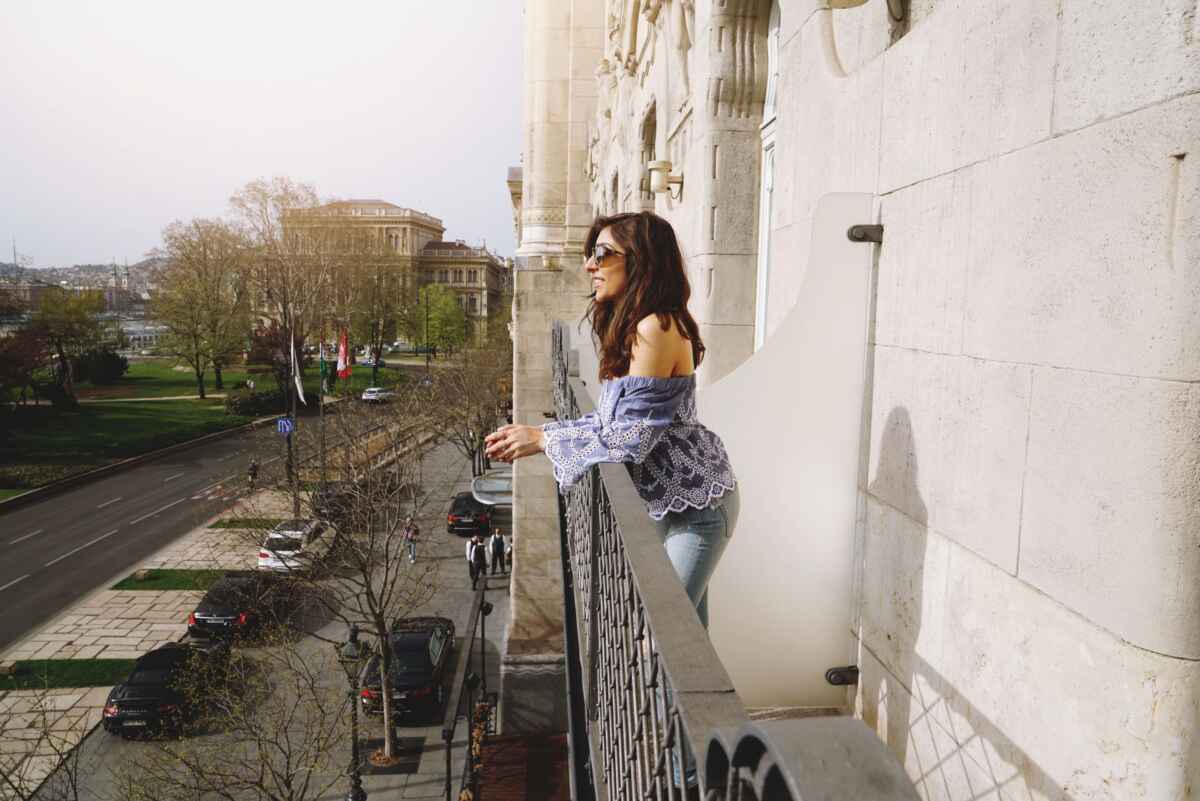 WHERE WE STAYED
Four Seasons Gresham Palace
We were immediately greeted by friendly & efficient staff at Four Seasons Gresham Palace. Despite being next to a main road the hotel has a peaceful feel as soon as you enter, with one of the most beautiful, bright and elegant lobby's I've ever seen. We planned our trip with help of some Instagram comments and the extremely helpful concierge, who has some great local recommendations and tips for the top sights to see. Especially when it came to tourist-heavy experiences like the Széchenyi Thermal Baths, they had the entrance tickets ready to go as well as a pre-prepared bag of towels, slippers and water ready to go which ended up being extremely helpful as there was no need to queue once we arrived.
Each morning we  enjoyed the most varied and delicious breakfast outside on the terrace which was directly opposite the Danube. Alongside a buffet was a list of eggs, pancakes, waffles and so much more. Obviously the latter two ended up being what we had both mornings. Our bright and open-spaced terraced room also looked out onto the Danube and had such a beautiful view. Starting the day looking out onto sunny Budapest in Spring was such a special treat and really breathtaking.
The hotel was extremely well located with (the first sight on our list) Buda Castle within walking distance along with multiple bars, sights and restaurants – we barely got transport as everything was walking distance.
Overall I have only positive things about the Four Seasons Gresham Palace to report! Luxury interior, efficient staff, well located, delicious food and beautiful surroundings.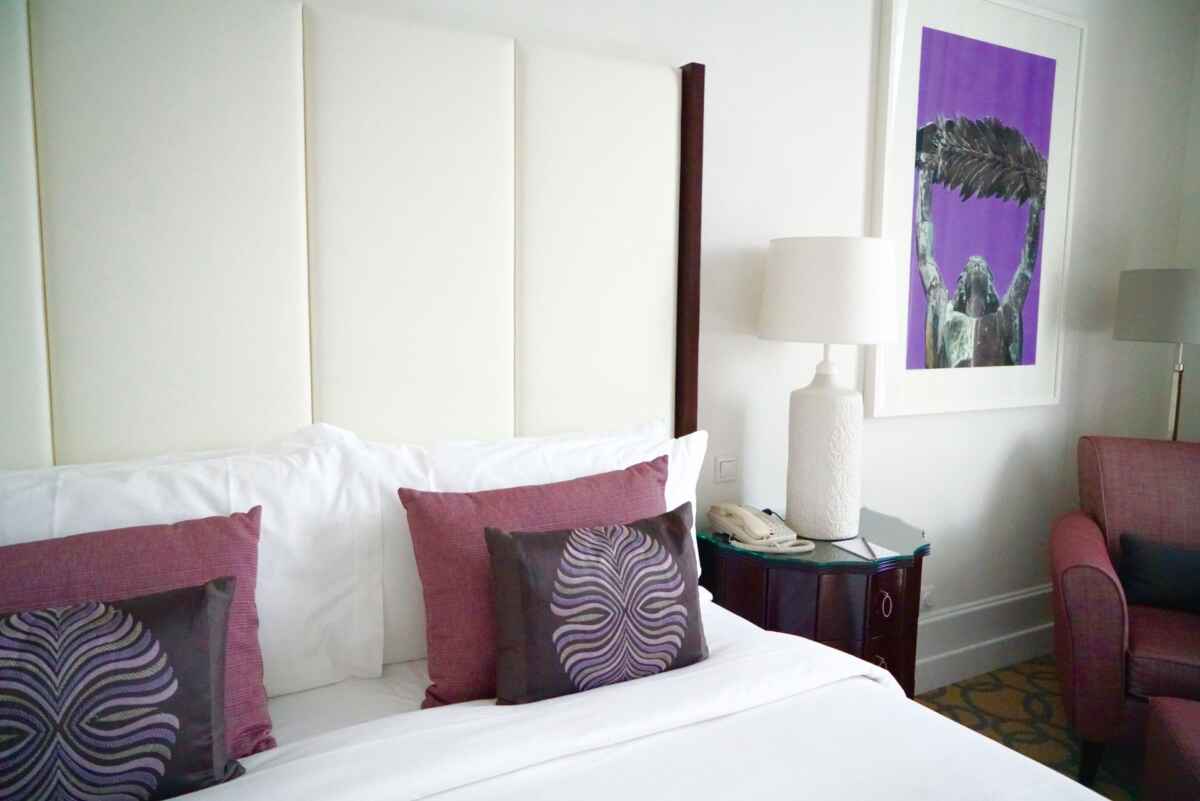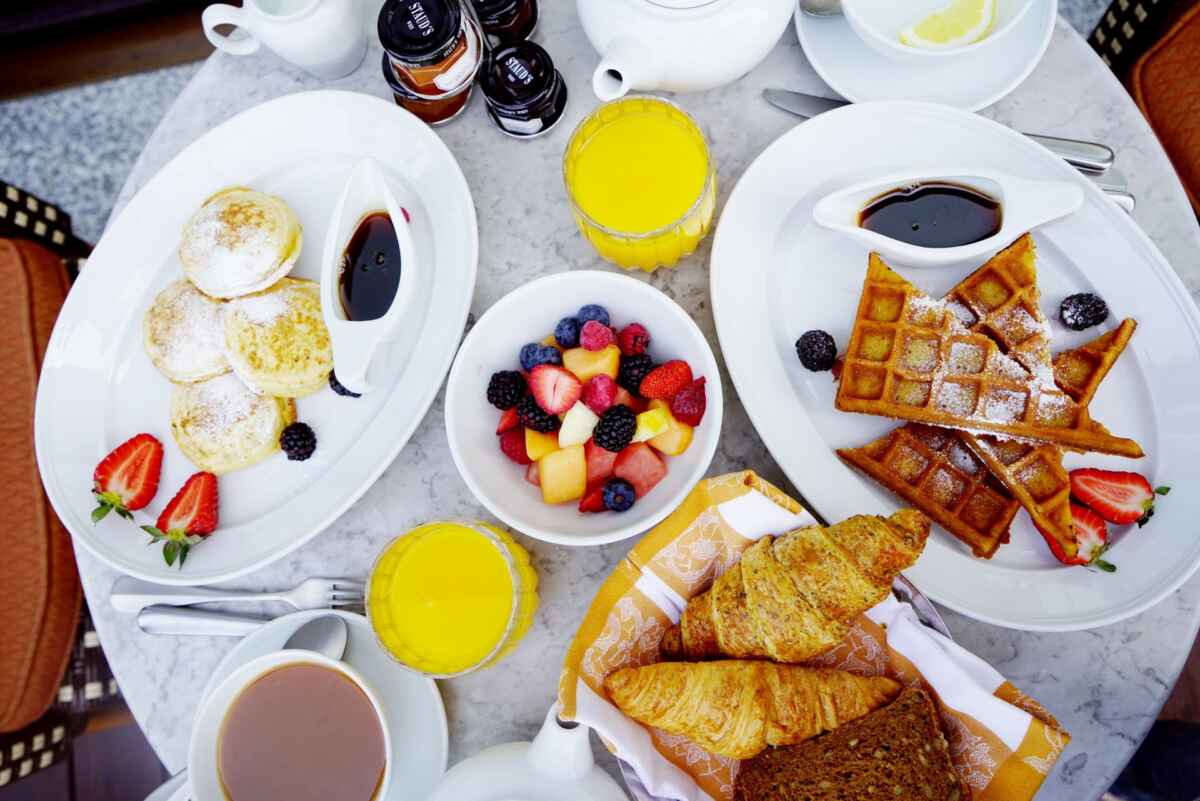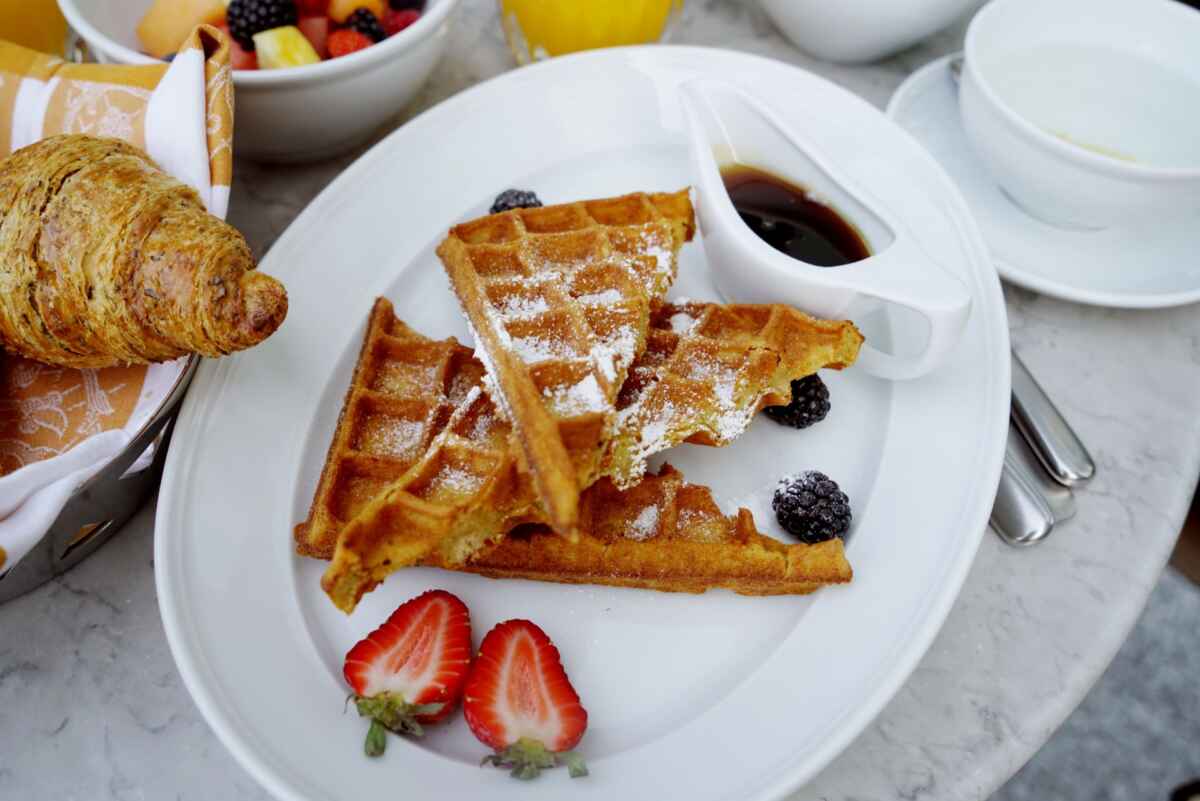 3 MUST DO'S

Széchenyi Thermal Bath  was unexpectedly one of the most relaxing experiences. I say unexpectedly because I don't find large crowds relaxing but something about the scent of the baths, sun and general calmness makes you want to stay there all day. It's unlike anything I've ever experienced!

Szempla Bar came highly recommended from viewers and it was hands down one of the coolest bars we've ever been to. We went in the afternoon so we could really marvel at the décor, enjoy the sunshine as we drank our wine outside (in the coolest car may I add!).

Citadel By Night. We went to a few different gorgeous viewpoints but my favourite was the one from the Citadel at night. Nothing I've seen was as beautiful as looking over a whole city of lights. It's so peaceful up there too we ended up sitting and gazing for a while in this romantic spot!

Best Dinner – La Deryné. Sitting on the side road of Budapest at night, under the stars, with a live band and friendly staff. Plus everything we ordered was de-licious.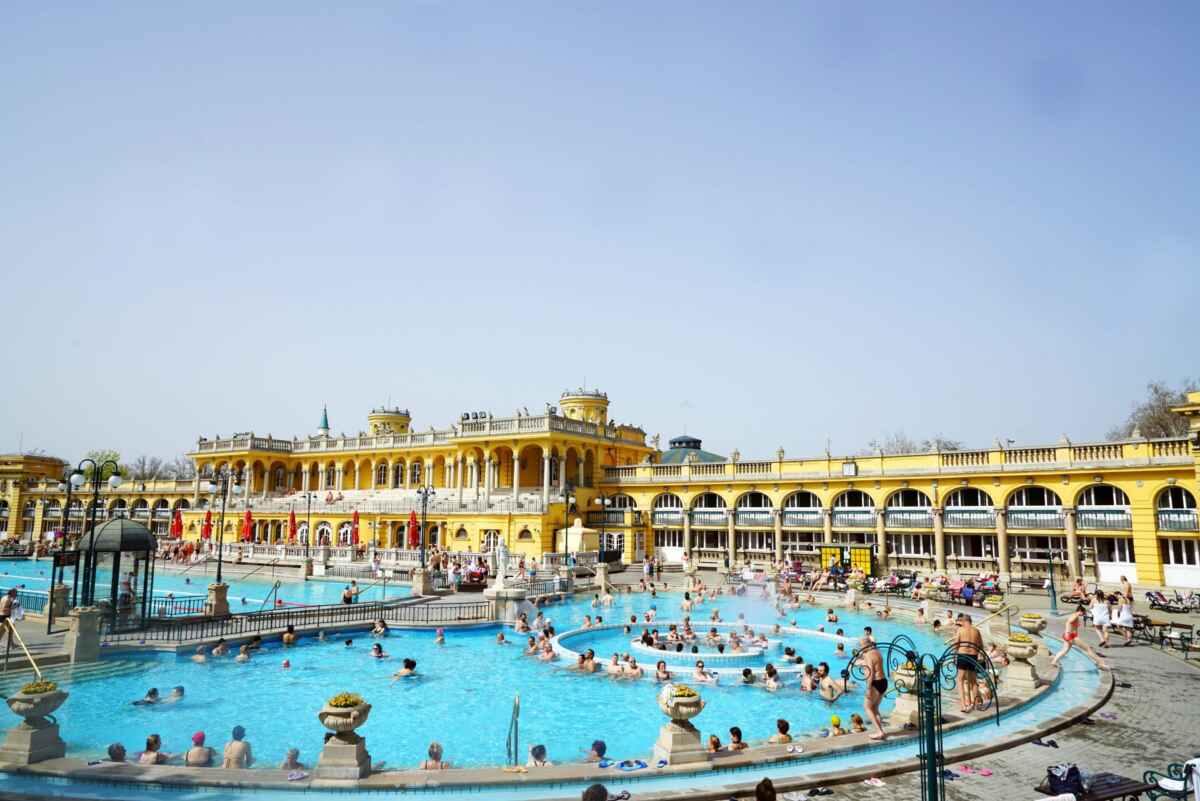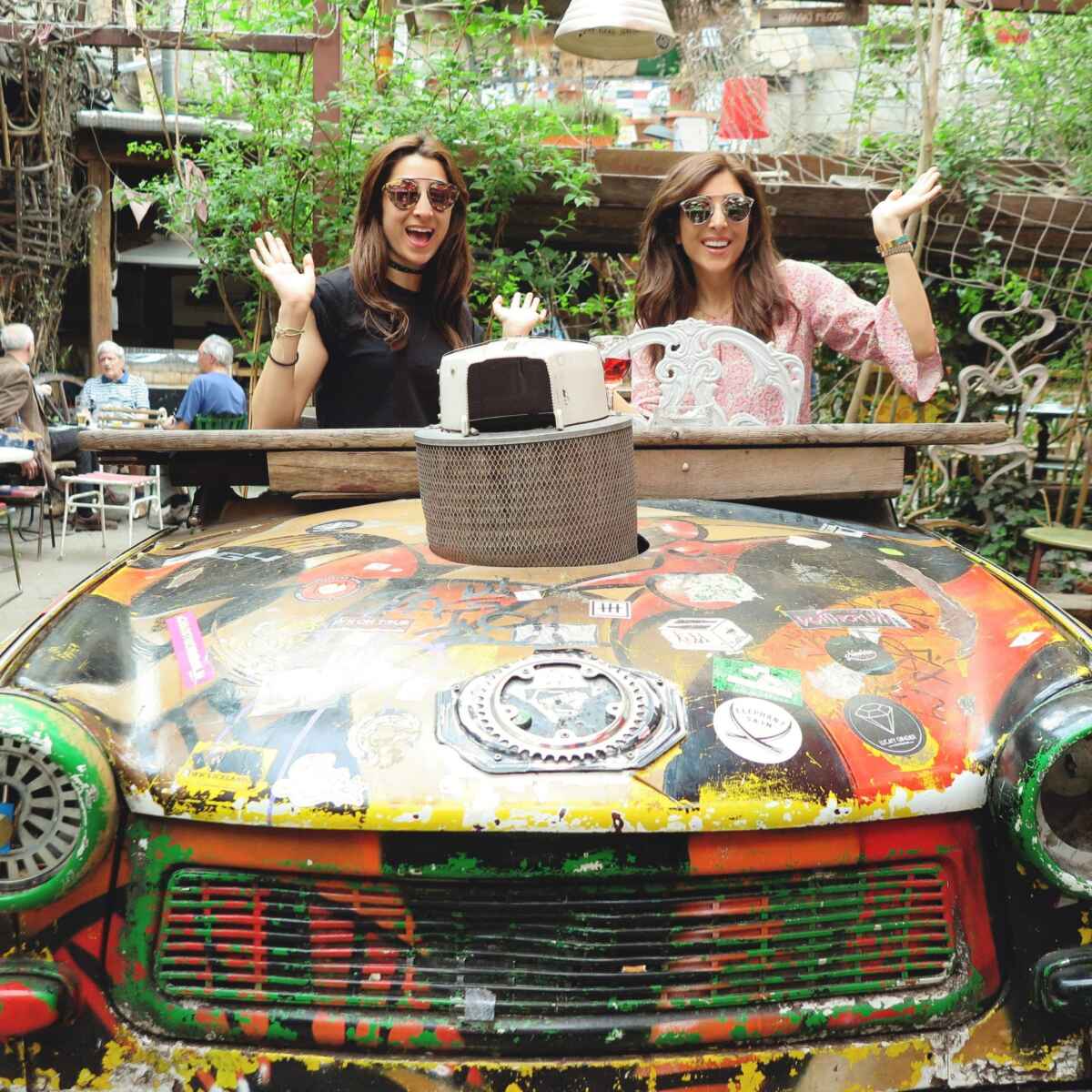 To watch what we got up to and come along with us check out the two vlogs below!