When it comes to nail care Sally Hansen has always been my top go-to's. Strengthening nail bases, miracle nail growth serums and their incredible strengthening formulas. It's a brand I trust and rely on, especially as I'm particularly precious about my nails – you'll rarely see them unpolished and I carry a nail oil or hand cream with me everywhere.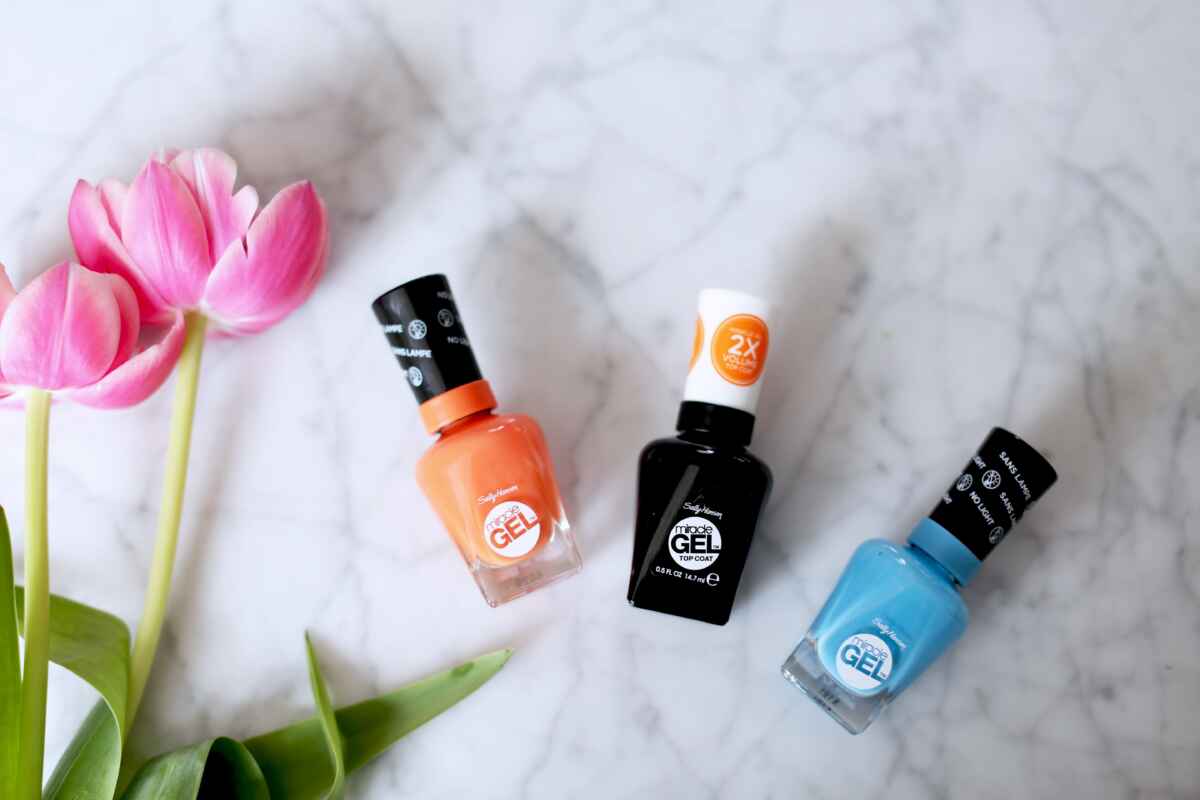 This upcoming month will involve a fair bit of travelling and that's when I really notice the look of nails taking a toll. Packing, lugging bags and cases usually end up in multiple chipped nails. Not to mention being in the dehydrating cabin ends up with flaky, dry nails. 
I've been searching for a long-lasting solution and whilst I used to do gels or acrylics I found my nails just getting weaker and weaker to the point that they were so broken they looked like stumps. 
The Sally Hansen Miracle Gel Colour range is absolutely amazing, it provides the look of a salon gel polish but is so much easier and better for my nails. With over 45 shades to choose from, the polishes are super opaque you can even get away with one coat, they dry almost instantly and the brush is absolute perfection. It's rounded at the tip which makes getting the polish up into the cuticles so much easier and far less messy. There's also a Miracle Gel 2x Volume Top Coat which adds a thicker effect and longevity to the polish.
Having a polish that lasts as long as a salon gel manicure, that looks just as glossy, and is just as long lasting is game changing for me! Not having to worry about my nail polish chipping, fading or hanging around for each layer to dry under a light. Plus, it's far easier to remove than salon gels. It can be slightly confusing to have the word gel in a nail polish formula but there's no waiting under the UV lamp needed here, the gel colour system offers natural light curing which means you let it dry exactly as you would your usual polish. 
My two favourite shades of the moment are, Rhythm & Blue a beautiful baby blue and Tribal Sun, a rich coral orange. 
Sally Hansen Miracle Gel range can be found
here
, for £9.99.
Sponsored by Sally Hansen