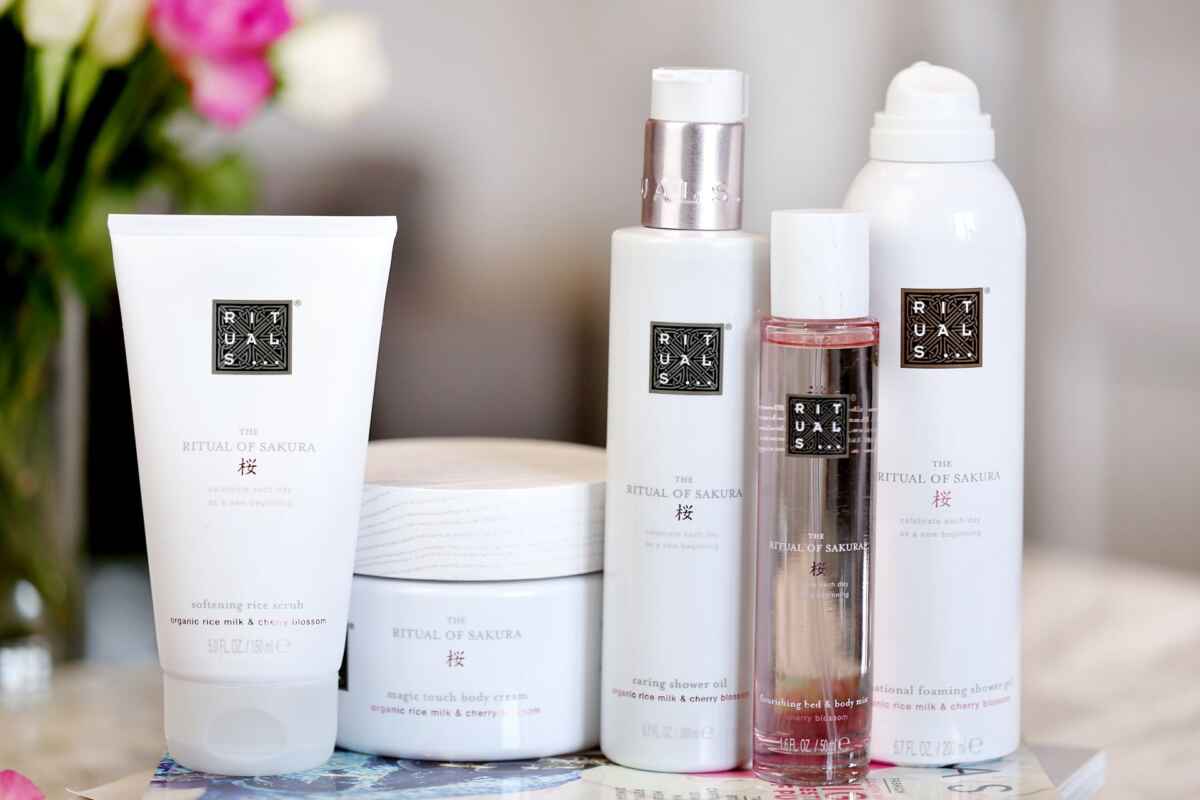 There's a range that's completely taken over my bathroom that I couldn't wait to share with you, The Ritual of Sakura by Rituals. Recently relaunched and repackaged to have a much more luxury feel with weighty packaging and gorgeous wooden lids. I'm going to start this post with a bold statement by saying, this range is one of the best body care ranges I've ever tried.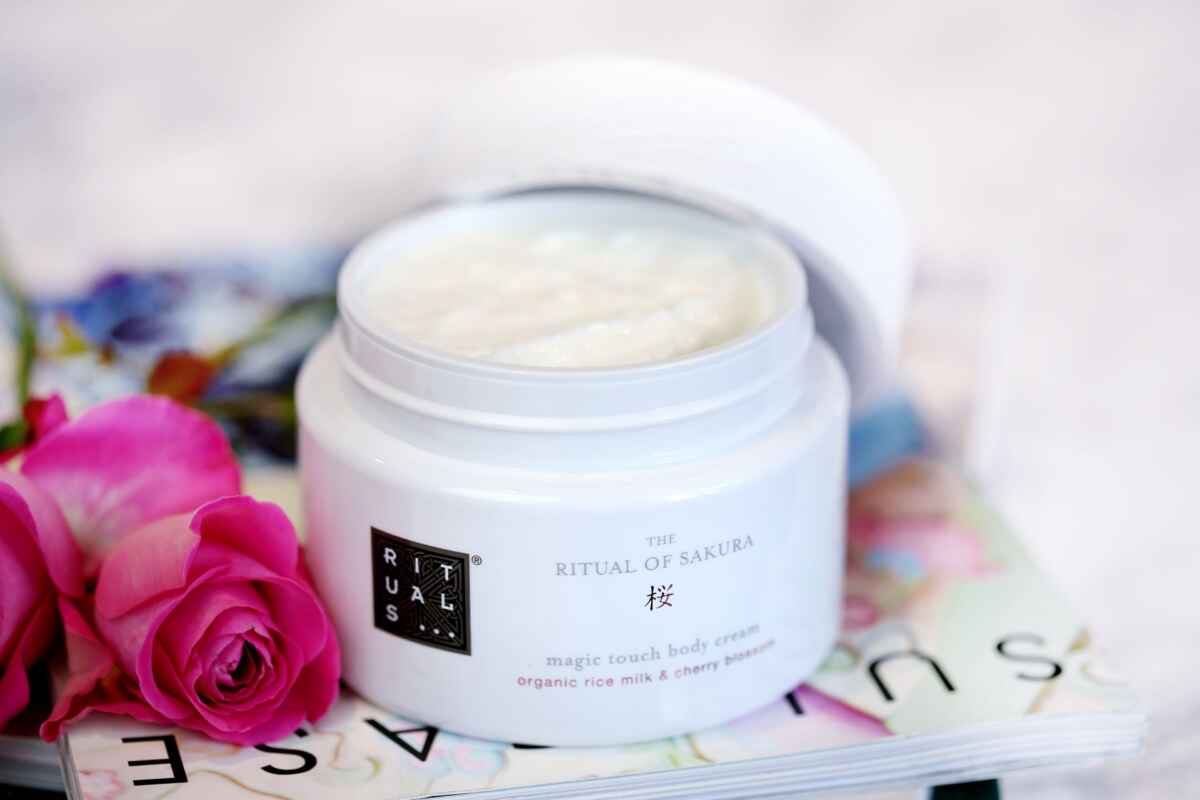 The range is based around the Sakura trees is Japan, incorporating an ancient tradition called Hanami Matsuri – meaning flower viewing celebration. Sounds like something you wouldn't need to ask me twice to do as the Japanese gather with friends and family to eat meals and marvel at the flowering Sakura trees.
The fragrance really has the ability to take you away to a peaceful place and now I know the backstory, as I apply the products and the scent lingers around, I can imagine myself under a Sakura tree.
With fifteen products in the collection they've got everything covered. A body cream, a softening rice scrub, a shower oil, a bed & body mist and a foaming shower gel and so many more. I've narrowed it down to my top three favourites to tell you about in more detail. My number one has got to be the Caring Shower Oil, which sounds every bit as wonderful as it is. Dispense out a few pumps, smooth over the skin and on contact with water it becomes more of a milky consistency. The cherry blossom scent rises in the shower and as it washes away it leaves my skin feeling so supple, smooth and hydrated. Secondly the Bed & Body Mist and I simply can't tell you how relaxing it is to spritz your bed with such a gorgeous and uplifting scent. I've been using this morning and evening as the scent also fills up the room and brings a feeling of serenity to my surroundings. I have extremely sensitive skin so anything too abrasive just doesn't work for me, which is why I've fallen in love with the Shower Scrub. Described as a softening rice scrub and although sometimes scrubs do leave my skin smooth, the aggressive stripping formulas don't do my skin any good in the long term and end up leaving my skin quite dehydrated. The Ritual of Sakura Shower Scrub has an extremely unique texture as it's more of a scrub cream, removing dead skin cells but hydrating at the same time making it a great two in one. It's by far my favourite moment of the day where I step into my shower, switch off and treat my body by using such gorgeous products with instant results in changing the way my skin feels.
On the Rituals website right now there's an exciting campaign where you can win a limited edition Sakura box, that comes with a RITUALS Kimono and the whole Sakura product range. All you need to do is head over to
rituals.com/letlifeblossom
and upload a selfie in the online photo booth that they create into a cute GIF!
​