Just taking a peek through my instagram (
@amelialiana
incase you were wondering) you'll see my constant obsession with all in ones. I said it before and I'll say it again – they're simply easiest. outfit. ever. Pair with some heels or trainers plus a classic bag and that's your outfit sorted. I usually opt for ones with wider legs, that start just below the bra line as that style really accentuates the legs and makes them appear sky high.
Another obsession is the brand Glamorous. There's not a piece from them I don't lust after and I've constantly got one eye open to see what's next from their releases. This jumpsuit was an ASOS exclusive and I snapped it up fast, I wanted it so badly I even settled for the wrong size! You might have spotted it in this haul video, alongside multiple other Glamorous and ASOS pieces. I'm so glad I got my paws on it as it was true love as soon as I tried it on. In fact, it's complete perfection – everything from the print to open detail at the front and cross over at the back. I completely let the jumpsuit do the talking, you can barely see my shoes anyway but they're my usual Valentino Rockstuds, my classic CHANEL bag and some Dior So Real sunglasses because NYC was scorching that evening. Speaking of scorching I have another reason why you need a jumpsuit – easy and breezy. They're more forgiving than wearing a dress but thanks to the baggy legs, keep you cool in the heat. I wore this piece the other night and had so many questions about it on twitter & instagram – you'll see it round here soon as it's another winner.
Oh and by the way, my amazing choker is from By Alona – but stay tuned for later this week as I have a special discount code coming your way soon!
SHOP MY OUTFIT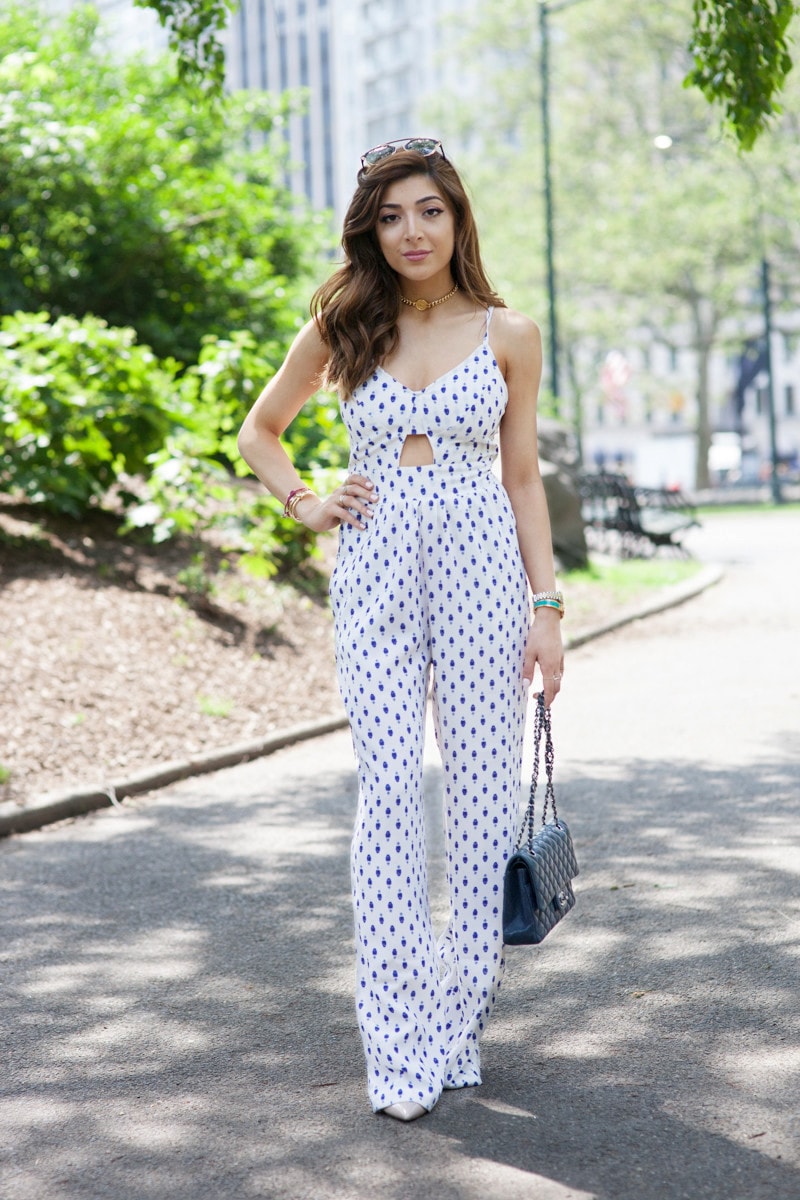 I've put together an edit of my favourites that I'm either wearing currently or have on my wishlist. Which one's your favourite?