With so much travelling that happened throughout May and June I was so happy to be back in one place for July. My weekends in between trips usually consisted of work, pulling together loose ends of  projects, shooting, managing emails but with a quick meal in between. Throughout July I've been back in the zone, back ahead of schedule and back having the usual half-work, half-play weekends.
I missed dressing up and wearing heels in London, it's not something I do as often as I would like but there are so many gorgeous places to go and delicious food to indulge in. This particular evening we went to one of my favourites, The Arts Club, which unfortunately is members only so I won't be banging on about it in this post. Instead I wanted to tell you about my dinner-friendly outfit. Sexy, sophisticated and most importantly, food-baby friendly.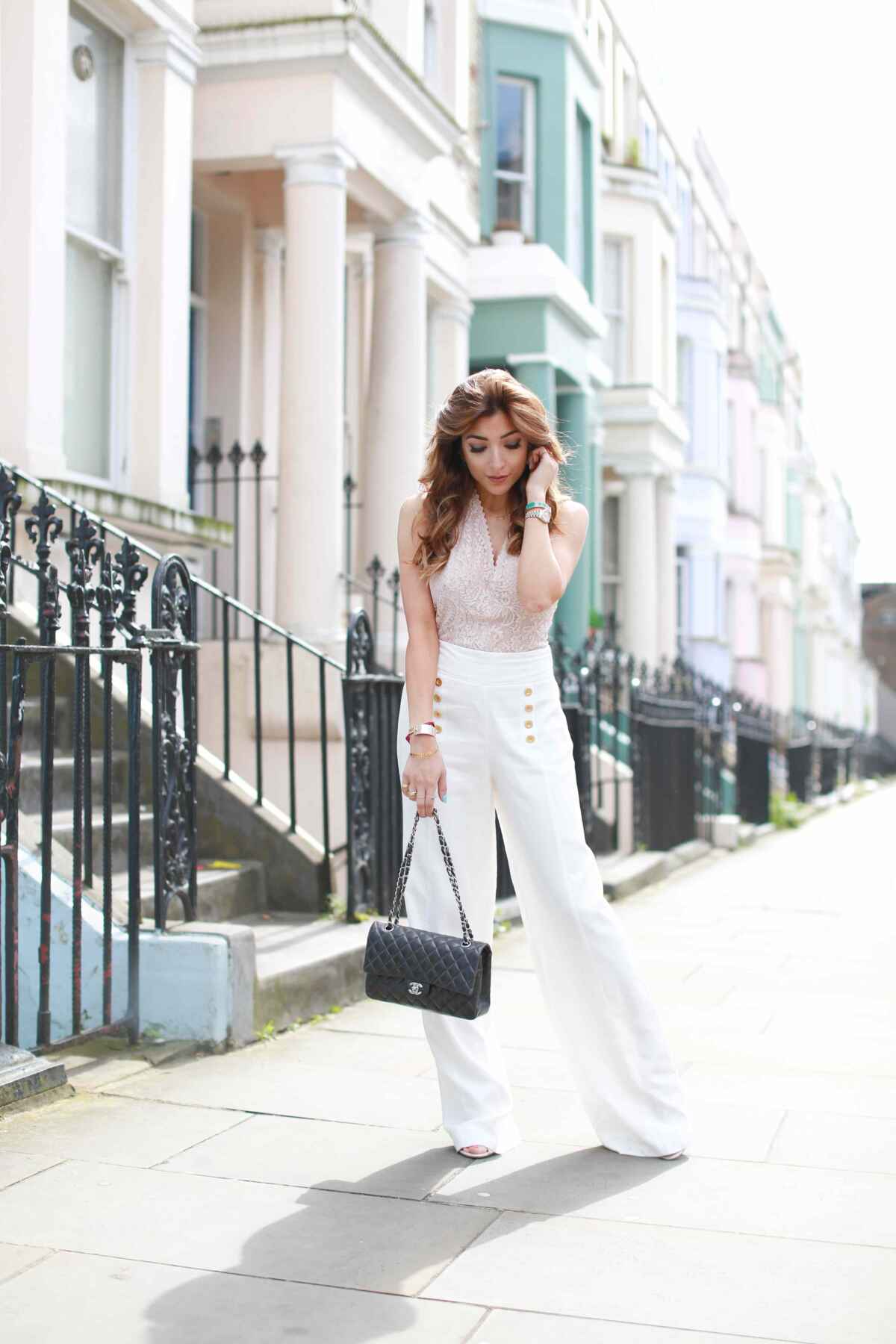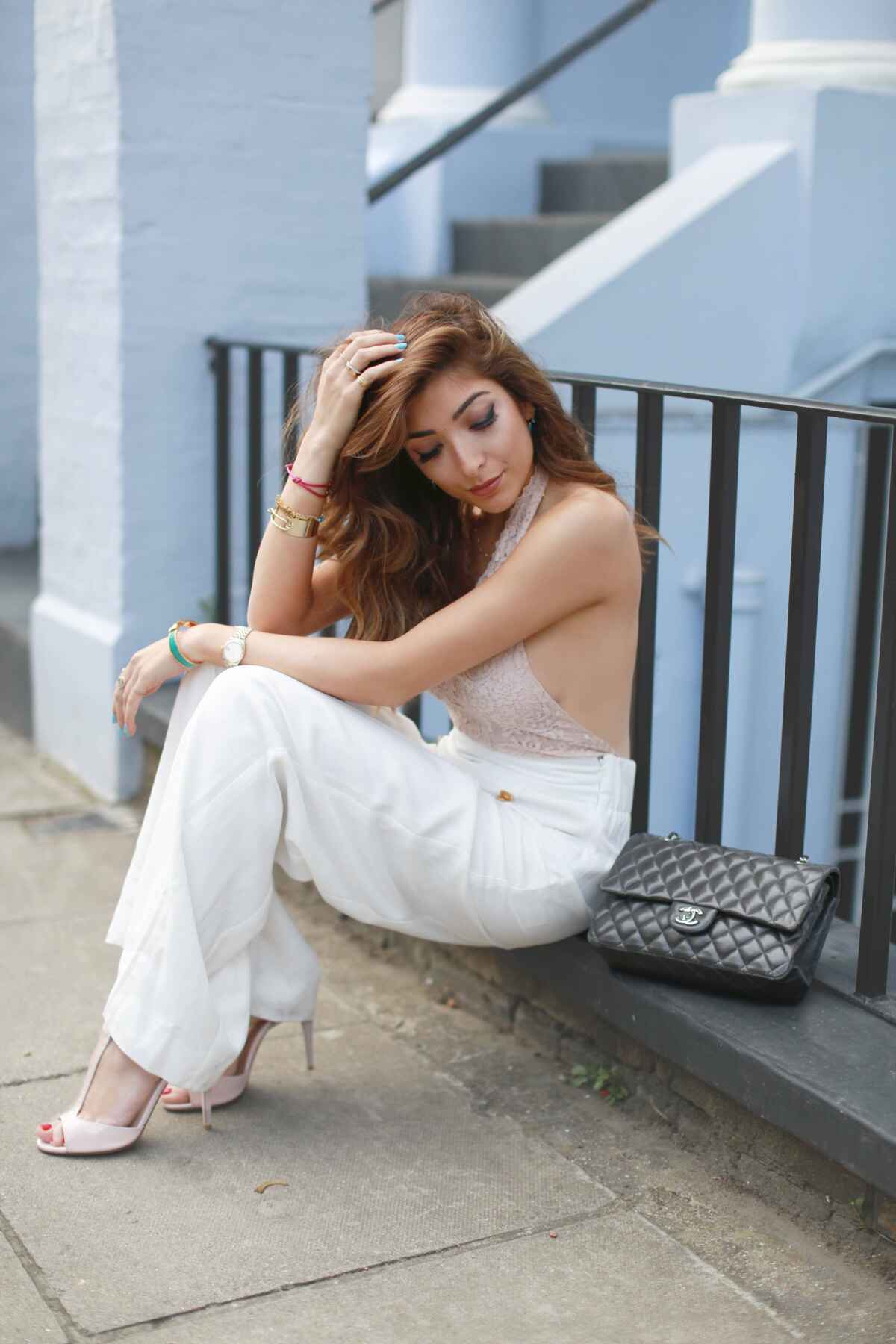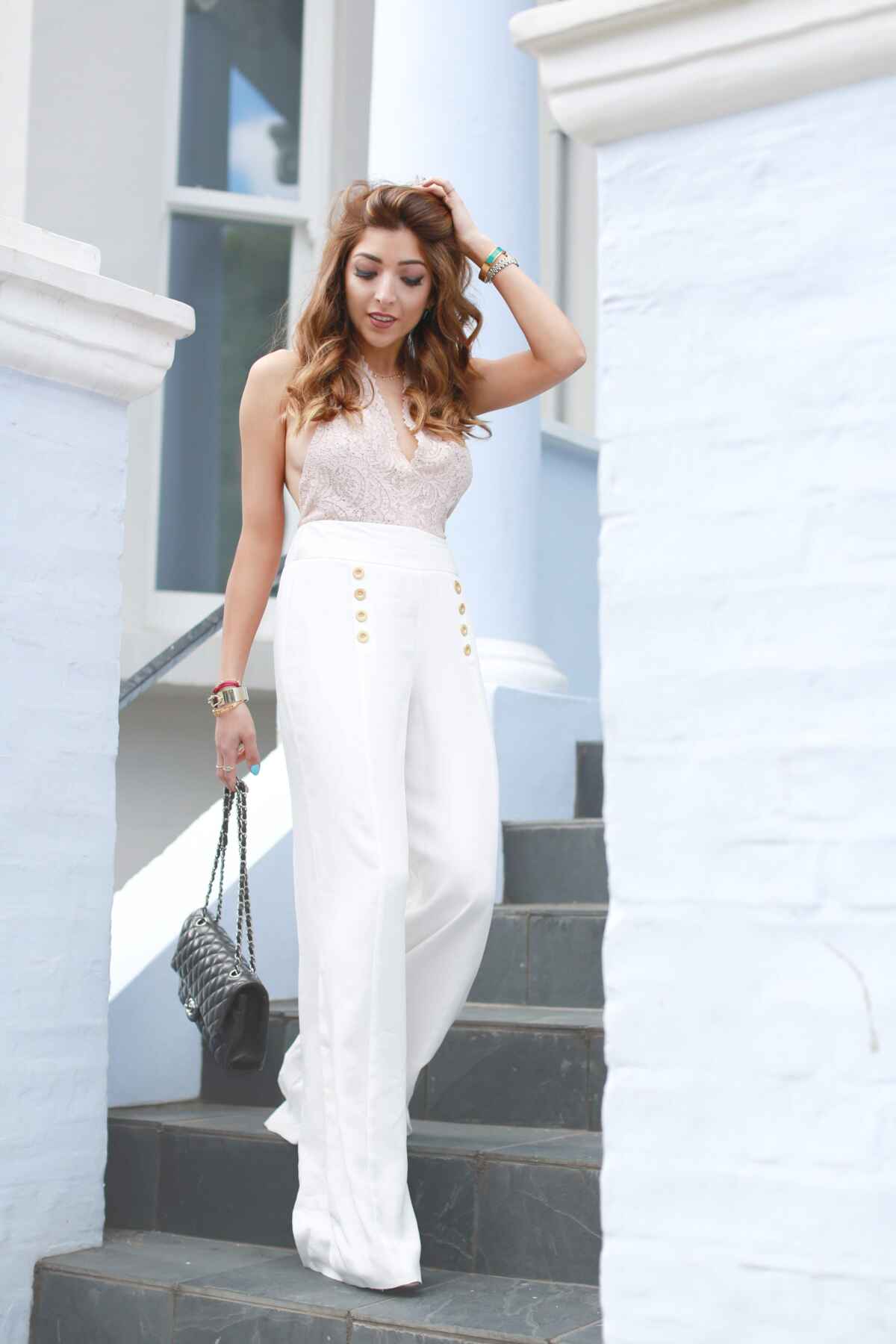 I have to admit, it's all from a REVOLVE order (aka my favourite website on earth!). I usually head to their New In page first and these two were side by side, staring at me in the face. It was minutes before I purchased them and the next occasion they were out.
As I have a relatively smaller torso bodysuits don't seem to work for me, they usually hang in the wrong places and need all sorts of altering. This particular one just needed a little pin under my neck to hold up an extra inch of fabric. Simple! The pants fit perfectly, had an elasticated back so left a lot of room for eating. Oh and FYI, they're currently in the sale! My accessories were what I grabbed first as I had spent too long oodinling at how much longer these pants made my legs look! My Fendi blush heels and a classic grey CHANEL.
What's your go-to look for an evening out?
SHOP MY LOOK