Watching the evening sunset in the South of France have been absolute bliss. It's something I haven't missed one single evening and, apart from mono-sking at 8am, it's my favourite time of day. The sun sets around 815pm so I always make sure to shower and be ready for dinner before then so I can sit and await the sky full of colours. By far the most gorgeous one has been this one that I managed to catch on the drone in my latest travel vlog but this particular sunset we were driving to one of my favourite restaurants in Cap D'Antibes, Bacon. It's along the coast and I promised myself we would pull over just before dinner to watch the sunset.
Maxi dresses are a staple for me as they usually require very little effort at all, no need to think about accessories like shoes because they're not even on show, and no leg-shaving required. But not this one. The one I wore for our sunset watch is a gorgeous show-stopping piece with higher than thigh-high slits, a sexy back with a low cut too.  It's the only maxi dress I took away with me and it's the only one I think you need. Incase you're not a maxi dress kinda girl but love the print and the thought of a lightweight fabric, they also have an off-shoulder playsuit in a similar style.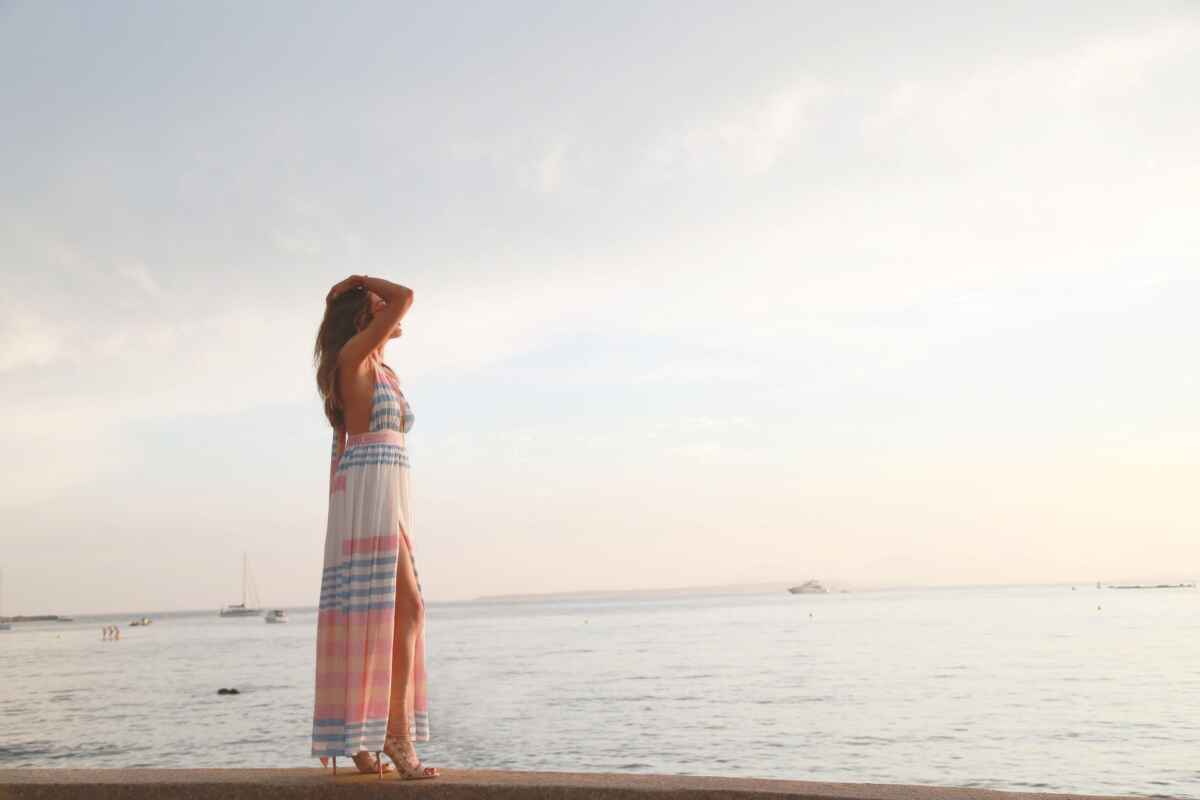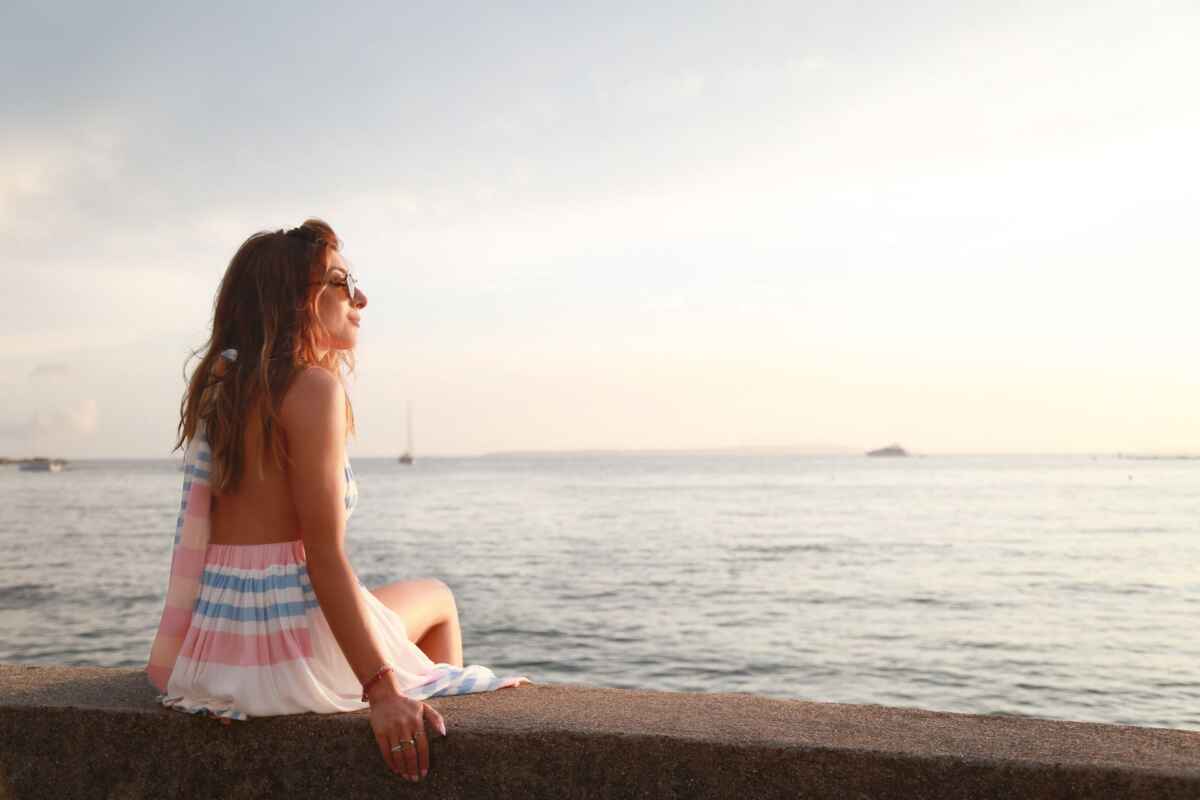 Mara Hoffman has hands down been my best brand discovery of the Summer, it's one I found on Net-A-Porter. Whilst in the French Riviera, I've been in her clothes almost daily. This maxi was the most unique item I've worn this Summer, it was made for evenings by the sea. Found in the pages on pages of the Net-A-Porter Summer Shop amongst other gorgeous pieces, sandals, tote bags and straw hats.
If you're going to have your thighs on show you better have some killer heels to show off too. Aquazzura do a pretty amazing job of producing drool-worthy heels and lace ups don't get better than this.
Shop the Post

I've picked out a few of my favourite Net-A-Porter Summer shop pieces below