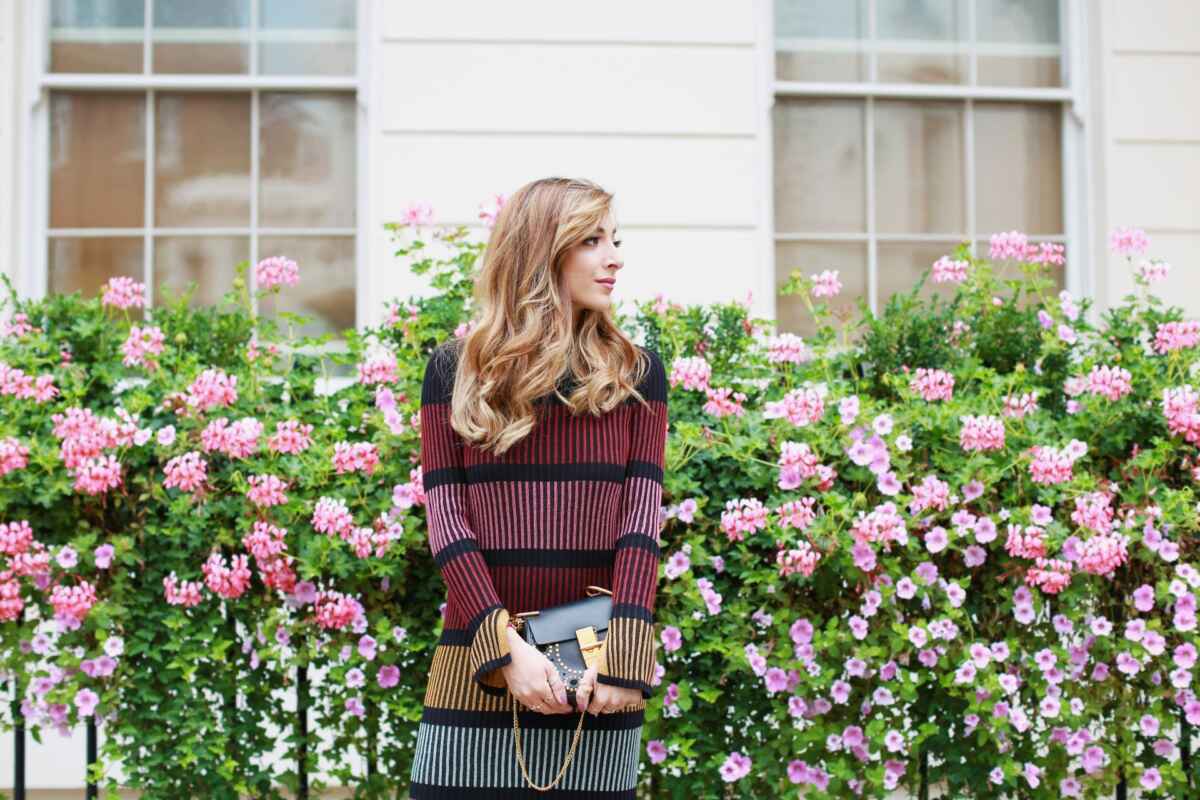 Are you ready to see what will be my most worn high-street piece this season? This maxi dress (which is under £25 here) I spotted on the H&M website and eagerly awaited it's arrived to see if it did look as gorgeous in real life as it does online. It looked better. You can see it in action with me trying it on right here, but it's not too tight or fitted, isn't too thick or hot and I just adore the autumnal colours. I even ordered this one which is similar but cool toned.
Public desire are my go-to place for on trend shoes that don't disappoint. I was after a simple black heel that wouldn't take away from the dress and these Buckle High Heels were perfect. All in all making my core outfit under £50.
I spruced everything up with this gorgeously unique Chloe & bag, it is an 'it' bag that I see over and over on my Instagram feed but ive never spotted this particular one before (that's why I love Net A Porter - they always stock the best bits).
BEAUTY ESSENTIAL OF THE DAY
I've been looking at all the L'Oreal Professionel looks this LFW and from the sleek yet effortless look at JW Anderson to the beachy curls at Topshop, feeling really inspired to take more time and effort on my hair. Went for something a little bigger and bouncier than usual thanks to Next Day Hair which is a spray onto dry hair that adds texture, hold and lifts in seconds. It's a handbag essential for someone like me whos hair goes flat in minutes.