At home you wouldn't be surprised at my skincare drawers, yes plural. There's stashes and stashes of face masks, back ups of favourites and even an entire drawer for skincare on trial. I've practically been living from a wash bag for over a month now and everything that belongs inside gets good use every single day.
I've loved Omorovicza skincare for years and years, it's one of those brands that my skin adores. After having a few too many late nights this Oxygen Booster landed on my doorstep and completely saved the day. In terms of formula it's everything a serum should be, with a weightless consistency and almost a tacky feeling. I didn't see instant results but what I did see was longevity in my foundation, smoothness over the skin and a much brighter complexion. Needless to say I've used it every day since.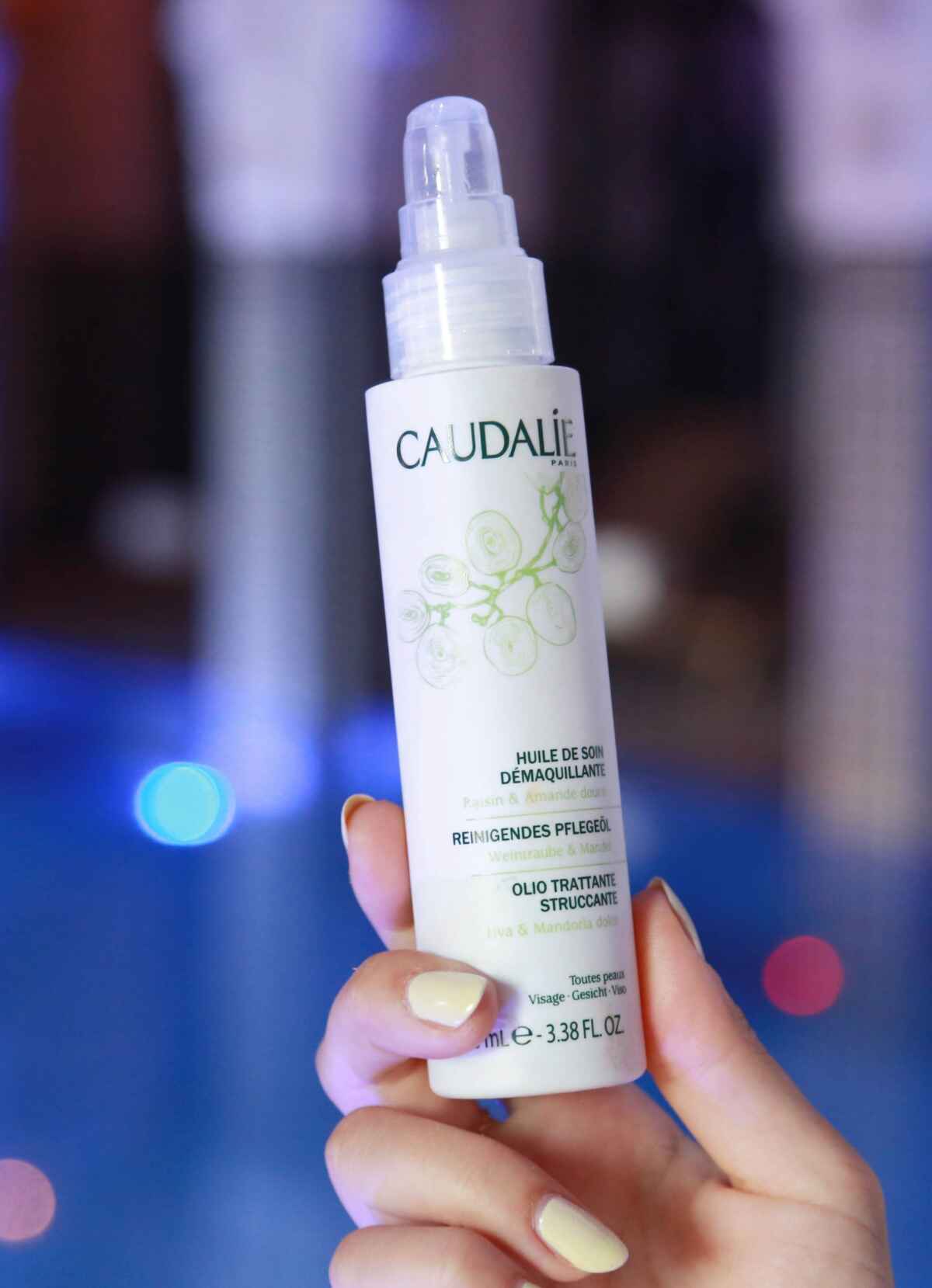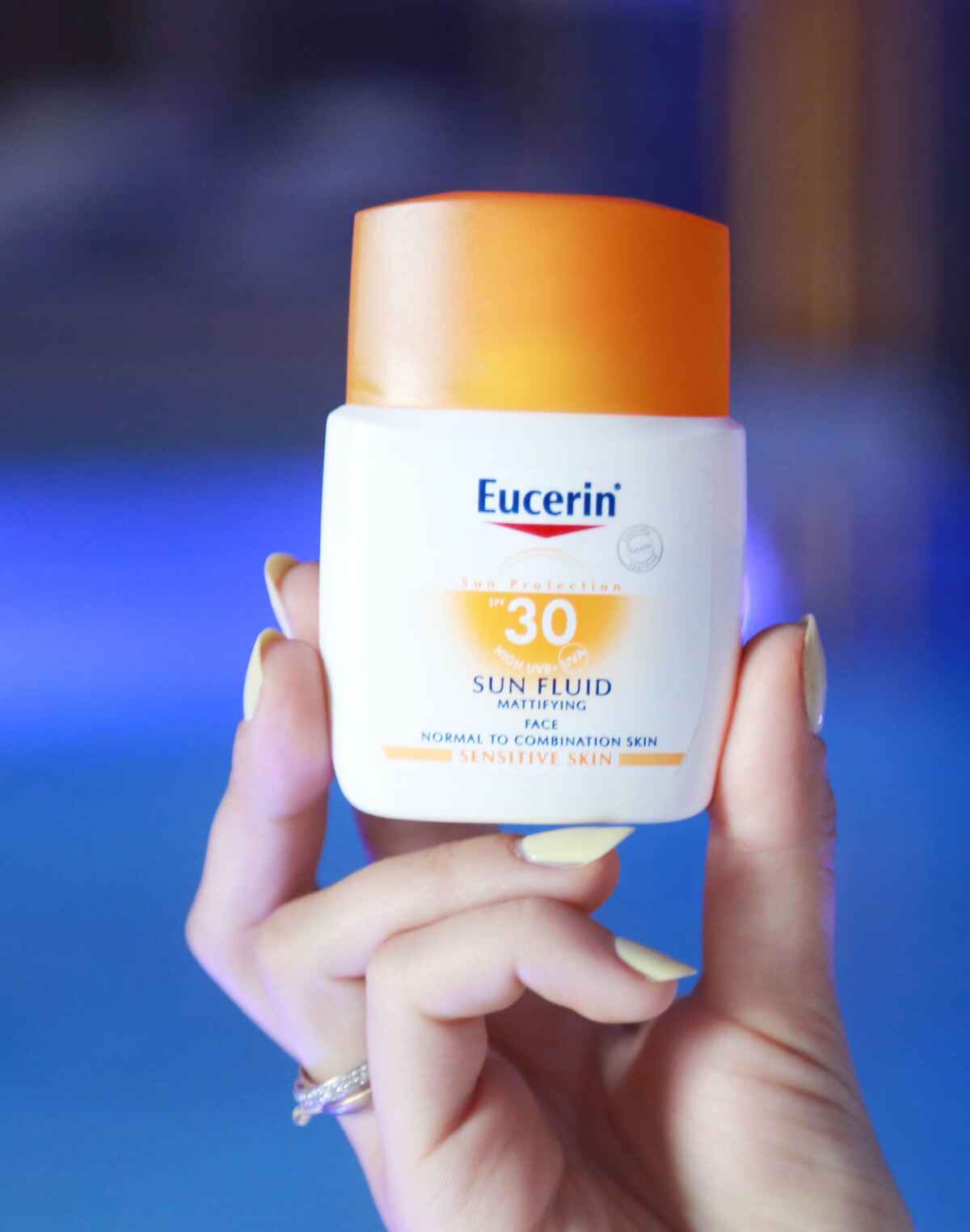 CLINIQUE MOISTURE SURGE EXTENDED THIRST RELIEF
If you have dehydrated skin and are after a glow – you need this. It's a lightweight gel texture and a little goes a long way. You do have to wait a few minutes for it to sink in before applying foundation but it's well worth the results. I've even been applying it multiple times a day as I love the feeling of something so cooling and nourishing on my face.
When it comes to SPF for my face I'm pretty particular. I don't want anything that leaves a white film, nor do I want anything that feels greasy or leaves me any shinier than I already am. This Eucerin Sun Fluid is not only affordable but lightweight, mattifying and transparent in colour. I shake the bottle, apply a little bit with my fingertips and press it into the skin until the product has been absorbed.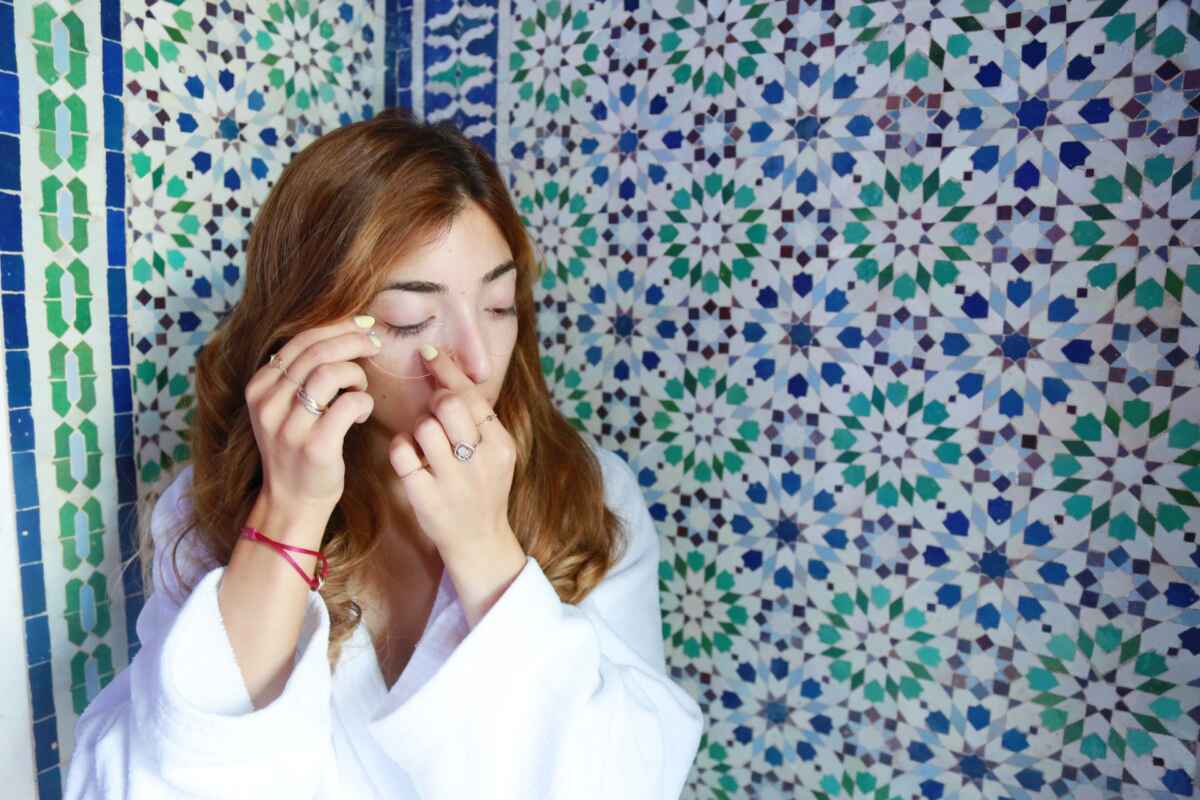 No matter how much sleep I manage to get my eyes always seem like they need some de-puffing. It's a constant mission and these Guerlain Super Aqua Eye are perfect as they're one use only. Pop them on your eyes, leave them on for around 10 minutes as you enjoy the cooling gel and get rid of them once you're done.
Cleansing oils have always been a love of mine, they're the best and most efficient way to remove an entire face of makeup in minutes. I'm pretty loyal to The Body Shop Chamomile Cleansing Oil but Caudalie's is slightly more hydrating. I simply massage it onto dry skin, eyes, face and all, and rinse off with a warm cloth.
CLINIQUE TAKE THE DAY OFF MAKEUP REMOVER STICK
It's a wonder to me I've never seen a cleansing stick before as this is hands down one of the most useful items in my skincare bag right now. It's simply a makeup remover balm in stick form and even though it's described for use on eye makeup I've been using it to remove eyeshadow fall out, matte lipstick remains and to re-do my concealer after a long day.
What are you travel skincare essentials? Let me know in the comments, there's room in my skincare bag *wink wink*