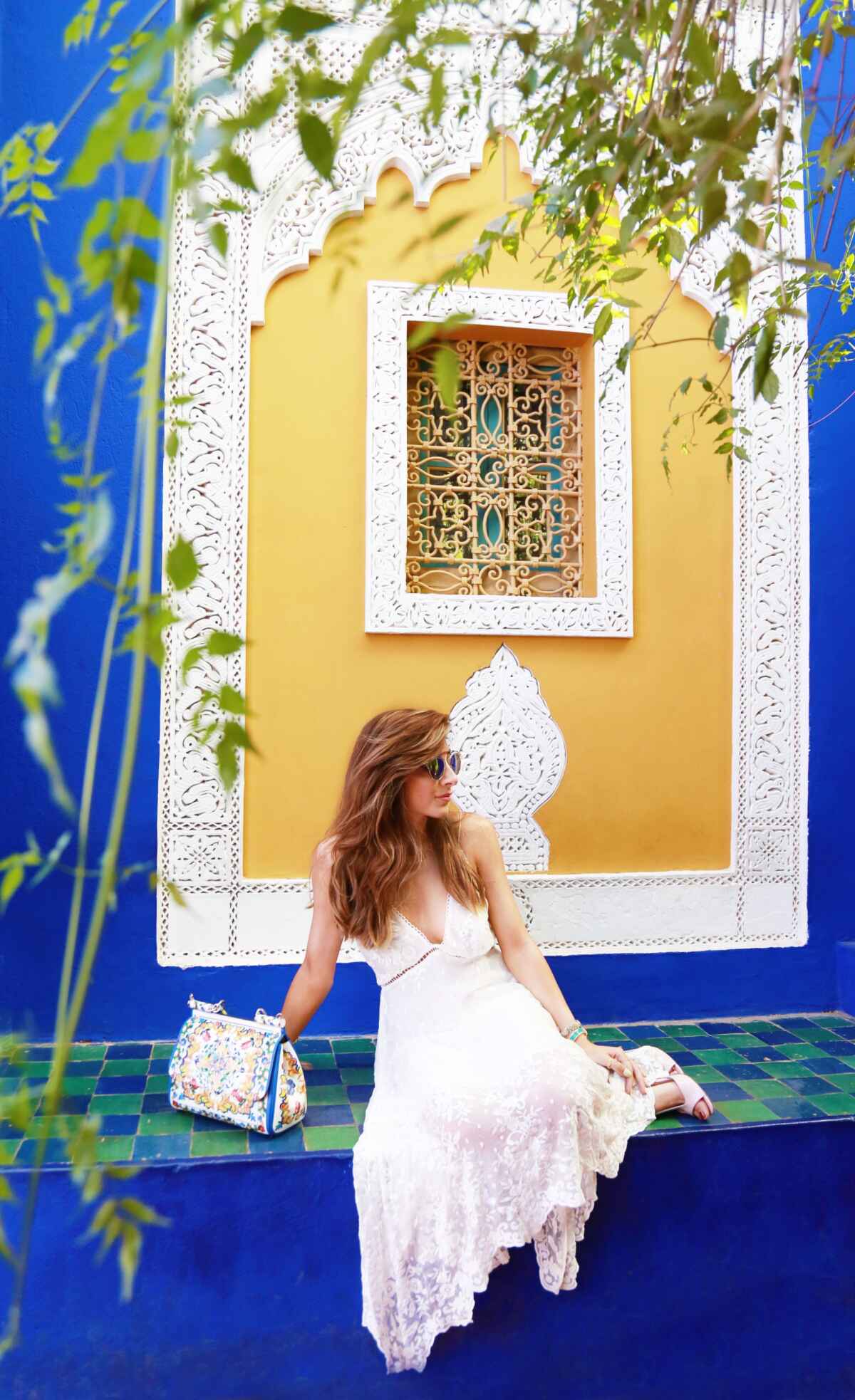 Hello from Marrakesh! I'm writing to you from my balcony overlooking a sea of palm trees as I desperately pat my SULA (code for: sweaty upper lip alert for those of you that aren't aware). It's been a few days here but I simply couldn't wait to share the first part of my trip with you, my visit to the Majorelle Garden.
The same place where Yves Saint Laurent's ashes lie, across twelve acres of land and only a part is open to the public. Firstly if you go make sure to go either early morning or evening as we went during lunch time where the sun was scorching and I was practically melting away. Secondly bring a camera – or five as it's honestly so beautiful and unique. As soon as you enter bamboo covers you from above, growing out of the ground from both sides of the path. You head through passages and pathways to the main site to be completely mesmerised by the vivid clashing colours. I know these pictures look retouched, but I didn't play with the colours of the walls at all - they were really that bright and vivid. The whole experience was unlike anything I expected, one of those few places where the pictures just don't do it justice.
Shop the Post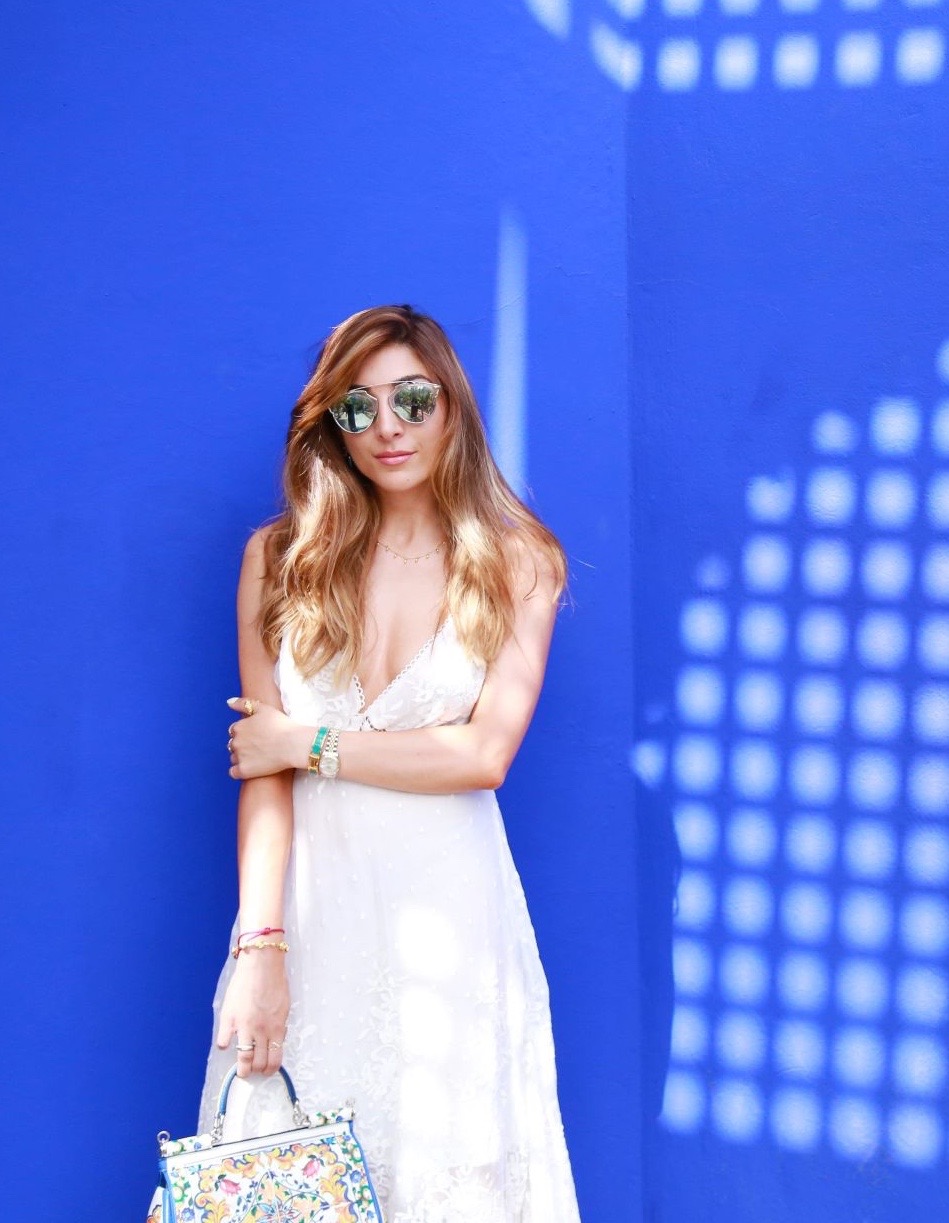 I've been waiting and waiting to take this dress to a place was worth the visit. Perfect for the intense heat as it's flowy and lightweight. Hands down one of the most gorgeous dresses I've ever worn that makes me want to twirl and skip everywhere I go. But you're probably much more focused on something else – the bag. I could honestly write a whole post as an ode to this bag and clearly I'm not the only one as it's received so much attention not only on this trip but on my Instagram too. I'm happy to report it's just as practical as it is beautiful. With a handle plus a long strap for any over the shoulder bag users and plenty of room for all your goodies and a magnet closing.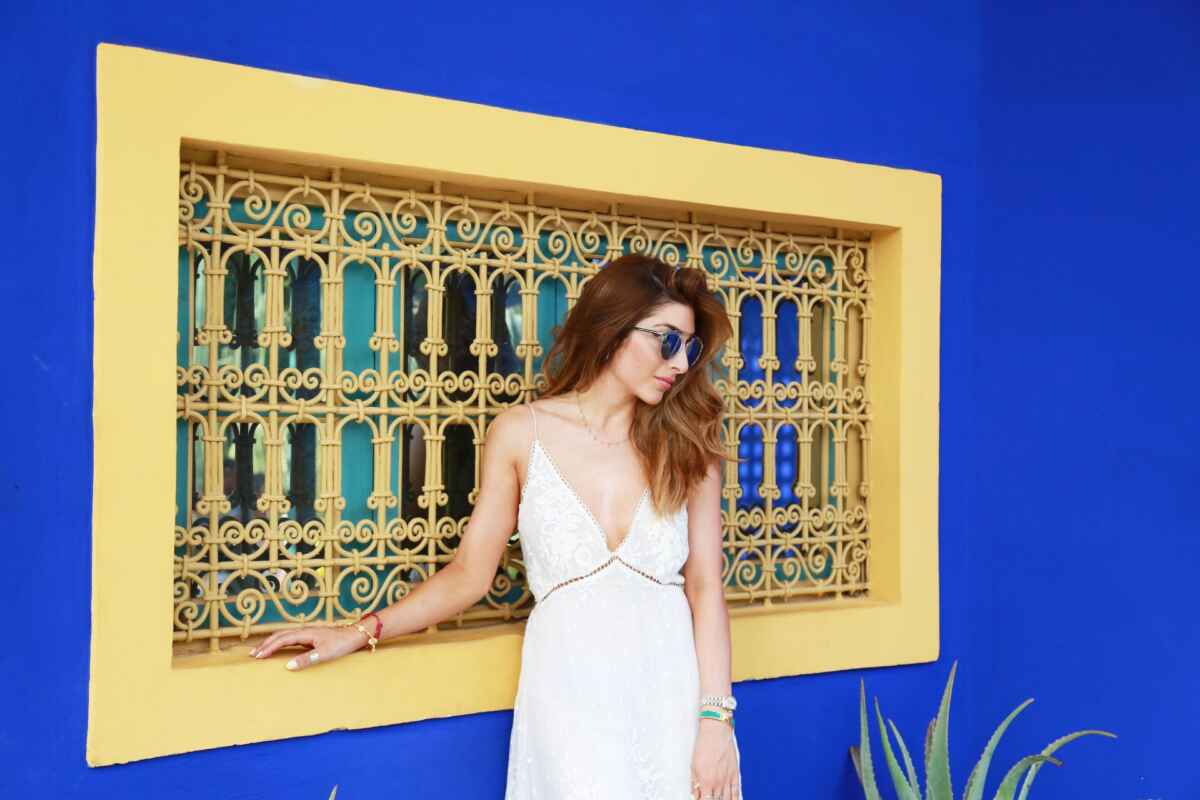 I can't wait to share with you my upcoming posts from Marrakesh. In the meantime you can head over to my Instagram @amelialiana to see some sneak peeks!
WEARING...
Fendi eeled sandals (similar here or here)