558a8587
South of France is like a second home to me. It's where my Grandmother grew up and where I spend the majority of school holidays for as long as I can remember. I must admit, although I'm an avid explorer, I usually end up in a rut once I'm there. The word rut sounds negative but I mean it in the most positive way - I end up with my routine. My sunset watches, usual walks and usual spots because it's just so simple. I've put together a few places that need some mentions, in case you're every headed to the South of France add a few to your list. 
558a8501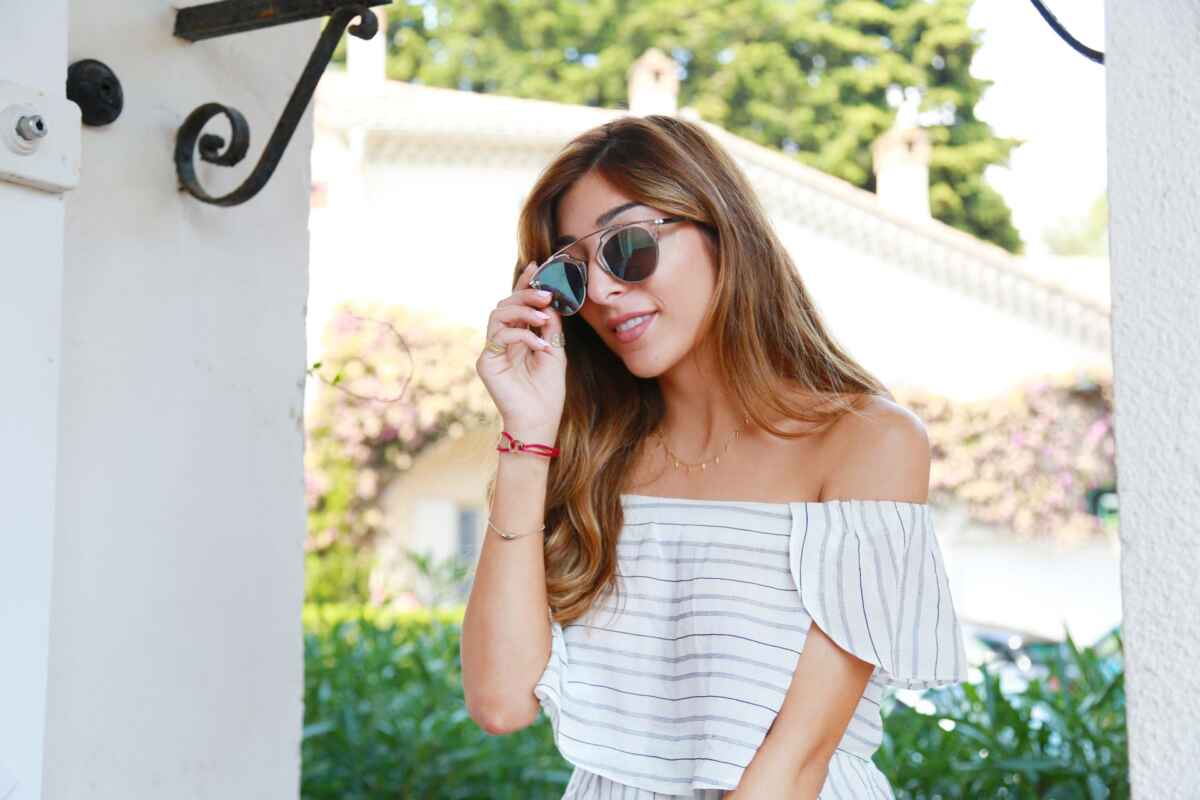 dsc03746
dsc03758
dsc03752
MY TOP THREE RESTAURANTS
Club 55 for the amazing buzzy atmosphere and the freshest fish. There are two seatings, one around 12pm and one around 3pm so expect to be there for hours taking in the buzz and people watching. There's always so much going on here, coming and going, tables of 20 or more and. The seating's a little funny, you're practically on the lap of the person next to you but that just adds to the whole atmosphere. 
Eden Roc Hotel for the best view. You're basically on the ocean, looking out onto blue on blue on blue. It's a beautiful setting and I highly recommend going for lunch and walking around the grounds of the hotel because it's really a special place. 
Baoli for something buzzy at night. You're seated outside and the later the night gets the more 'clubby' the scene gets, the louder the music gets and they have been known to set the bar on fire for entertainment. At one point during the evening there's some napkin waving too.  Don't expect the staff to be friendly - I warned you.
dsc03770
dsc03786
558a4727
PLACES TO SEE
Menton is like a little town of its own, is simply beautiful and is between France and Italy so has a perfect feel of both. I highly recommend spending a day at the beach below the colourful village. 
Antibes Old Town has a fruit market which is simply wonderful, it goes on till 1pm and after you've gazed at all the wonderful produce they have to offer you can walk around the town and get an ice cream at my favourite port. 
558a4878
558a8480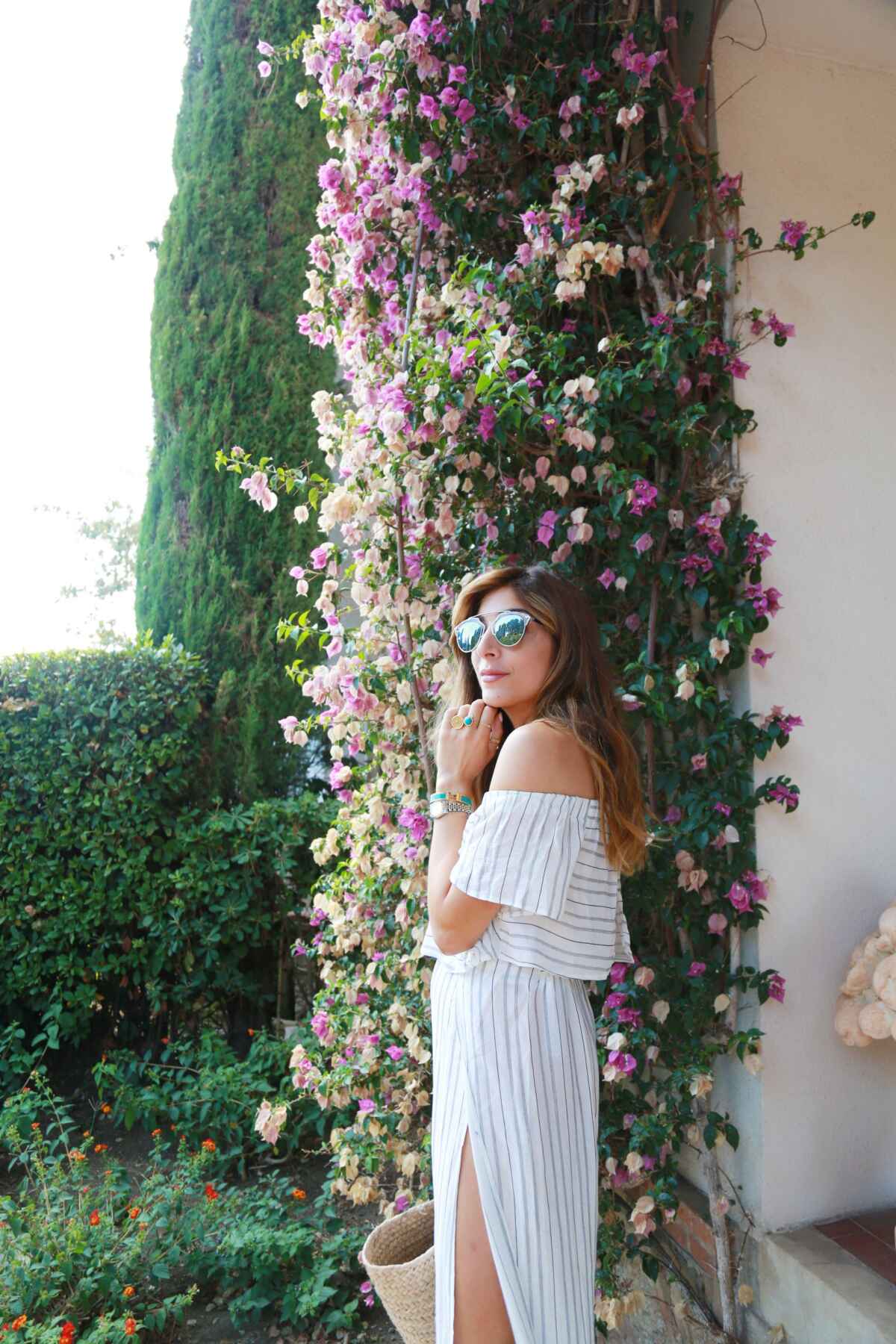 SPECIAL SPOTS
There are so many romantically beautiful sunset spots but one of my favourites has to be Plage Joseph which is right on the water, so close to an amazing walk around the Cap D'Antibes (brownie points if you combine the two).
There's also a gorgeous view from the top of the Chateaux Saint Martin Hotel up in the hills, you can see all across the towns, hills all the way to the sea and it's simply breathtaking. 
If you manage to find yourself in Juan Les Pins, there's the best crepe spot called Le Grand Marnier which is out of this world! I dream about these crepes, so thin, so tasty and so satisfying. The best I've ever had. 
Shop the Post

558a5015
558a5035
MONACO & CAP D'AIL
Two special places I always love to go and visit as they sort of go hand in hand. Cap D'Ail you'll certainly want to go to in the day as they have the most beautiful beaches (which you can see in this vlog) and the port of Monaco is by far the most beautiful port of the lot and the best place to boat watch. Also if you're in Monaco for an evening then I highly recommend the open air cinema (which you can also see in this other vlog). 
I also highly recommend getting a ticket to the Jardin Exotique d'Eze and walking around there too. There's so many exciting plants, cacti and beautiful things to discover there too. 
558a6947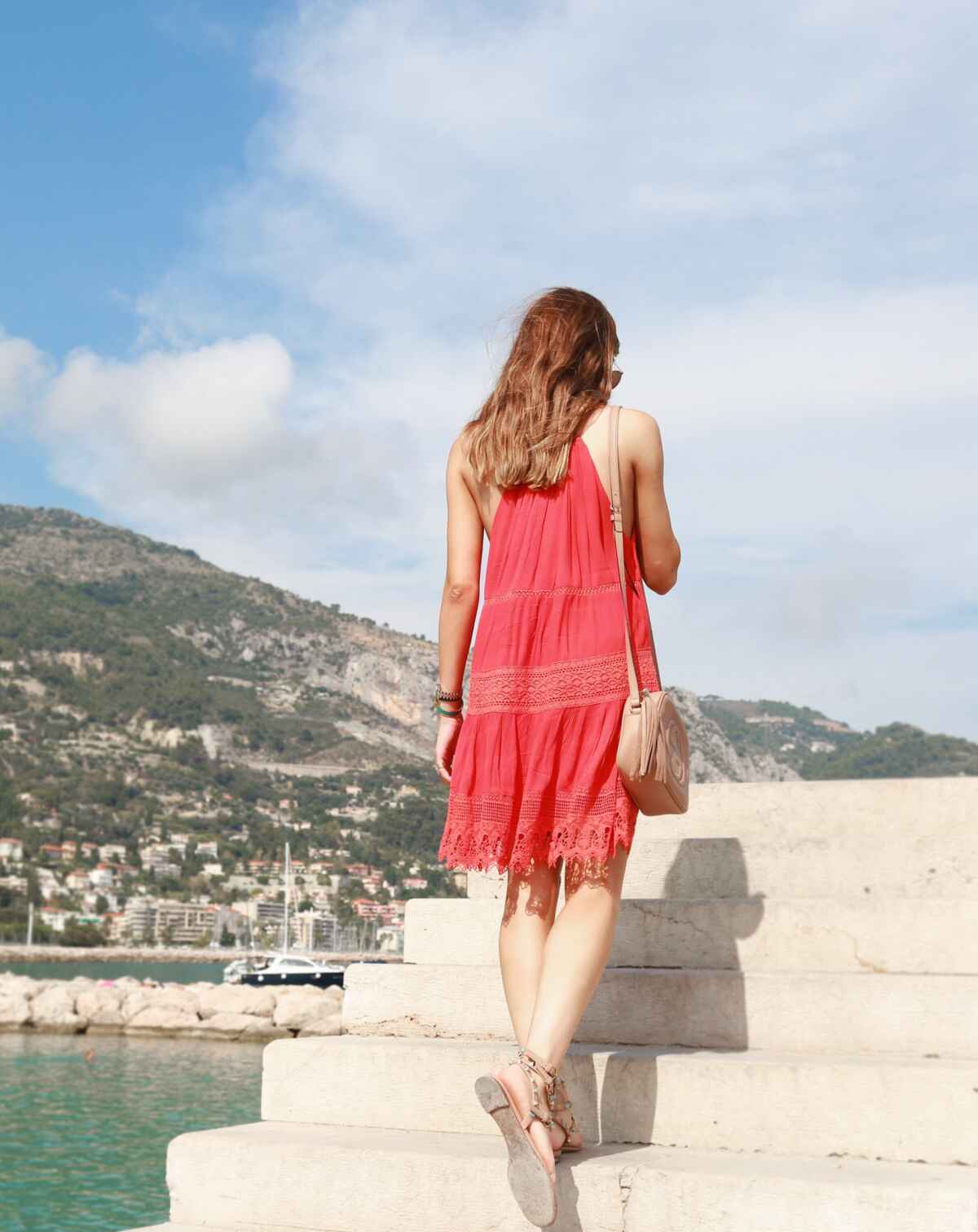 558a7052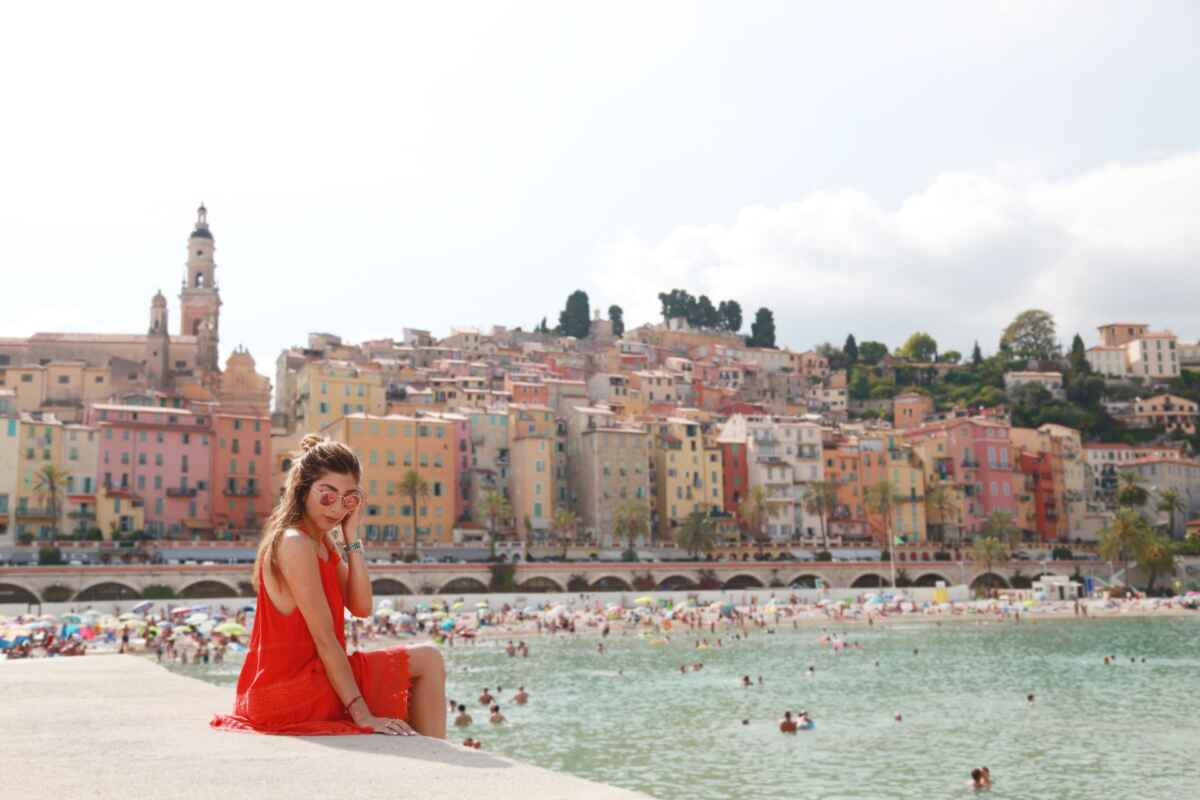 558a6988
Shop the Post

558a6828
558a6748
558a6720