If you've been around amelialiana.com since day one (first of all – thank you!) secondly, you'll know the CHANEL collections are always high on my list of favourites. Always beautiful, always innovative and always deliver with exciting colours and textures. The CHANEL Collection Libre came out a couple of weeks ago and has such an exciting vibe I couldn't wait to share it with you.
There's always one star of the CHANEL collections and the ARCHITECTONIC is what I'm referring to here. A 5 pan eyeshadow palette that just screams dancefloor. A mix of matte and satin finishes these colours are so uniquely matched that I couldn't wait to experiment and come up with a look. I've worn them as a silver to grey/blue smokey eye as that was what screamed at me first. You could even use the two lightest shades in the palette for a work appropriate look and amp it up using the others for the 'from desk to dancefloor' style.
558a9545
558a9545
558a9508
558a9508
Calligraphie De CHANEL is another product that would be perfect for an evening out, a black gel liner in a pot form. Personally, I've never been a fan of pot liners as I find pens much simpler to use. However, I did find an alternative way to use it, as a base for eyeshadow all over the lid, applying the colours from ARCHITECTONIC over the top. Sounds crazy but it intensifies the colours by a mile and gives an overall sultry look. For cheeks there's a gorgeous bright pink blush, Joues Contraste in Hyperfresh, it's matte I can imagine this looking absolutely gorgeous on a darker skin tone. 
558a1662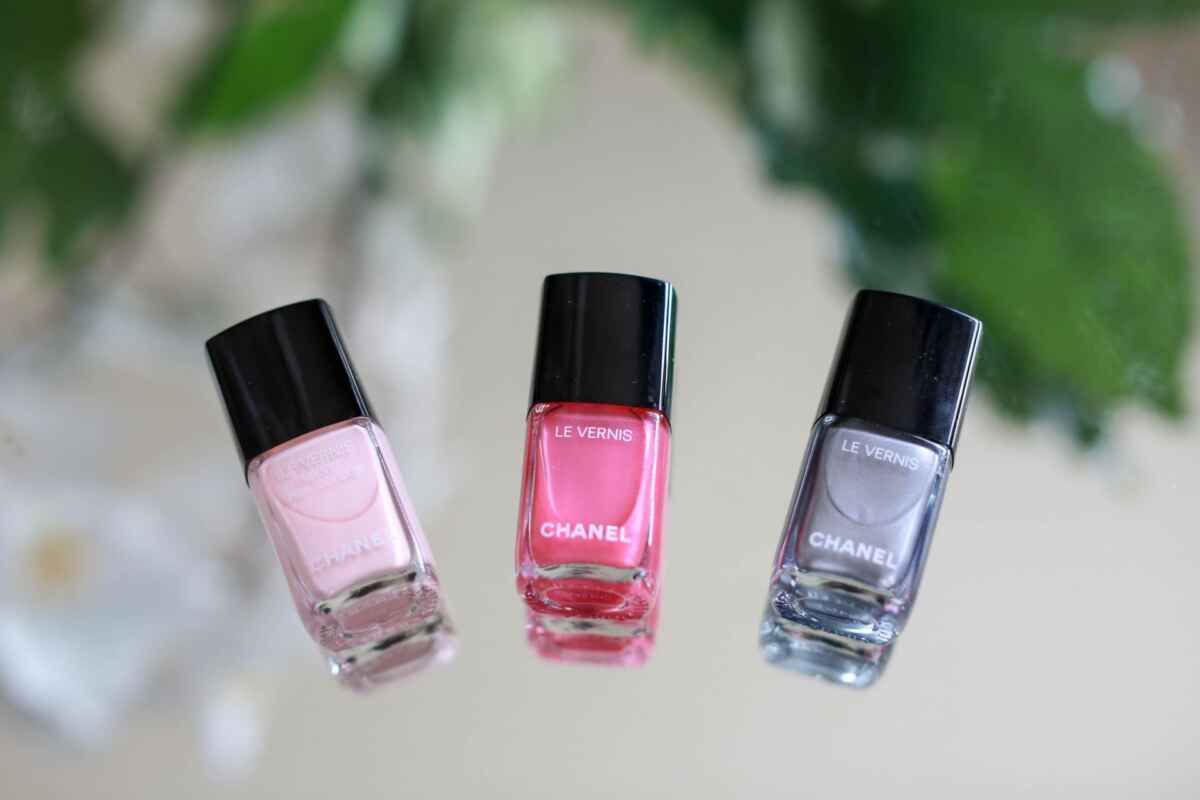 558a9577
As for lips and nails it wont be a surprise to you which are my favourites, nude and nude! The Rouge Allure Gloss in Super Nude (which I chose to wear alongside my smokey eye) and LE VERNIS VELVET Pink Rubber, a limited edition polish with a matte effect.
558a9548
558a2129
So, if you buy one thing? It's always got to be the palette!
SHOP THE CHANEL REVIEW