558a4612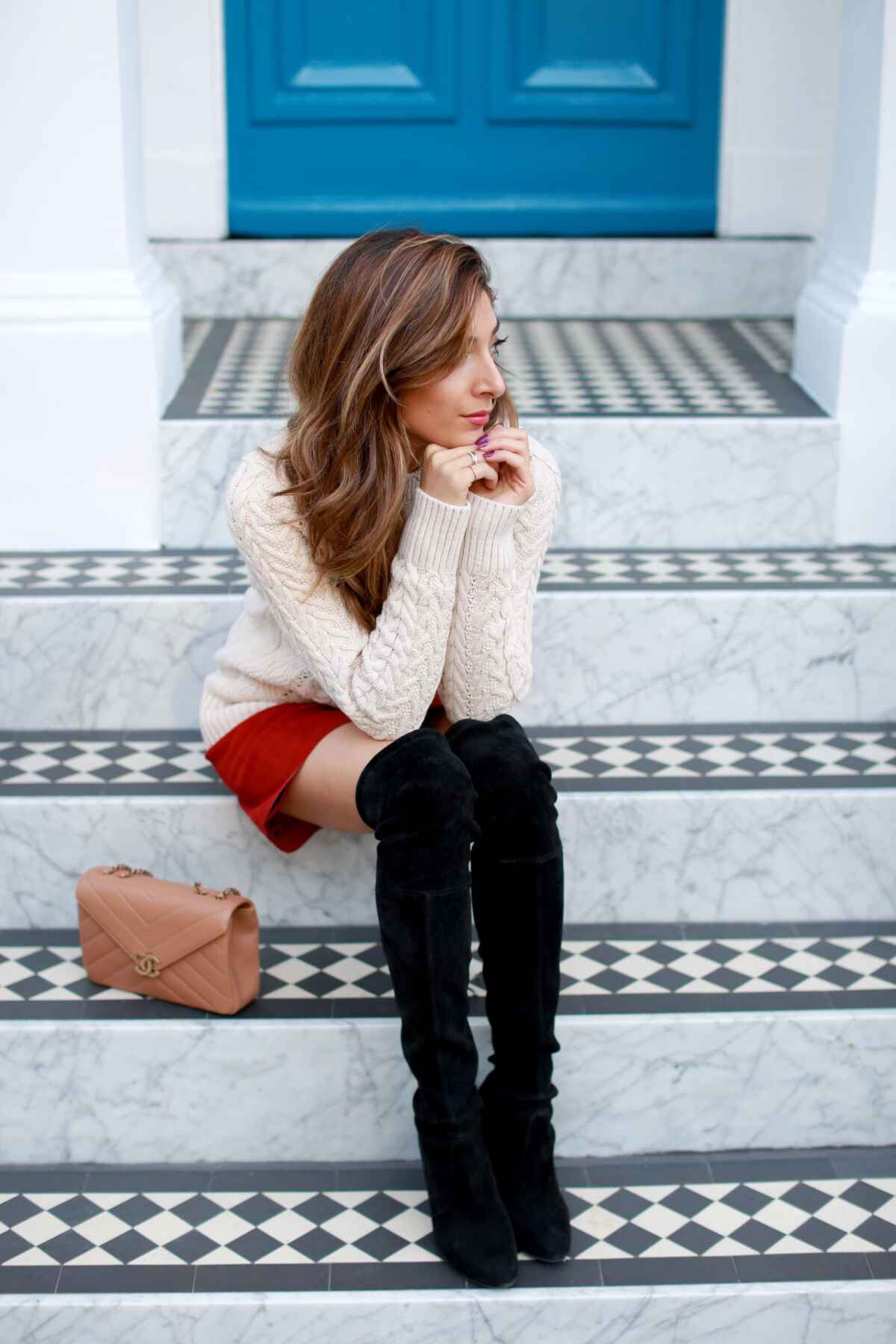 558a4514
Since the leaves have been falling I've had two looks pretty much on rotation. One for the slightly sunnier days with something a little dressier and one when I'm feeling something more cosy. 
Look one is broken down into three simple things...
A cosy sweater, this one from Superdry is perfect as it's a chunky knit but fitted and flattering. I love the cable knit sleeves and scalloped edge around the neckline which adds a feminine feel to the jumper. 
A structured skirt, I've had a few on rotation but I love the fall colour of this Superdry option that I'm wearing. It's really easy to throw on and seeing as I have a whole wardrobe of neutrals I wanted a colour that could be the main focus of an outfit. The shape really simple and easy which makes it perfect to pair with any jumper or coat I own. 
Lastly I've fallen back in love with my over the knee boots, which pop up in both of these looks. They're just my favourite way to take an outfit to the next level. I switch it up between the flats and heeled options but I loved the contrast of the red Superdry skirt and black suede boots. 
For the next look I'm sure you know it's no secret I love cosy jumpers but picking pieces that make an outfit rather than add some frump can be a challenge. As soon as I saw this neutral stripped piece from Superdry I knew it was something that could see me through Autumn and Winter. The colours are simply gorgeous and it's just so wearable. There's nothing not to love about it - it's a simple easy piece that's a must have for my wardrobe. Perfect for every day. I usually pair jumpers like these with denim jeans, a leather jacket, statement bag and my over the knee boots. 
558a4637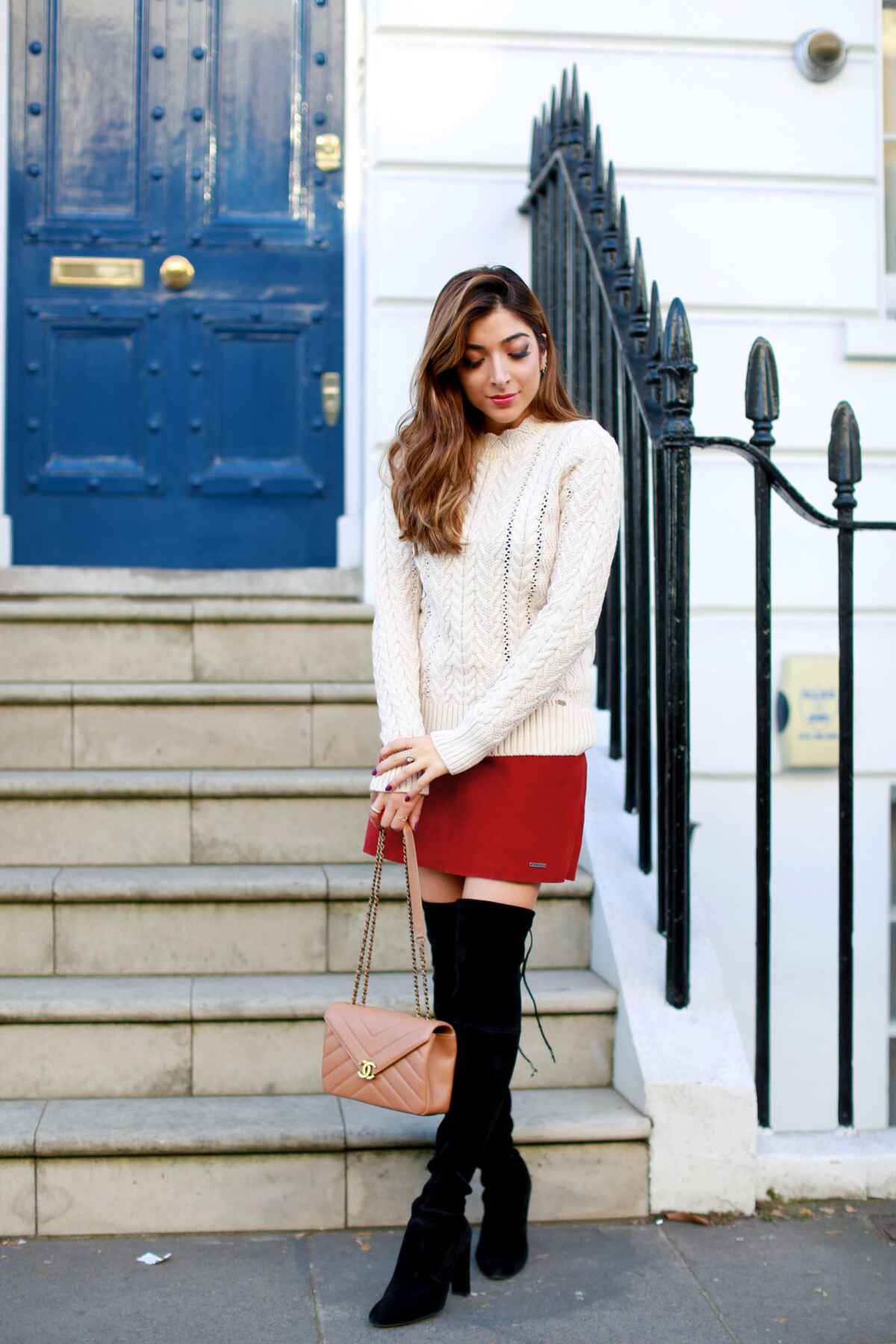 558a4508
If there's one piece that will single handedly transition your wardrobe it's an oversized coat. It's an absolute staple for me this time of year as they're so easy to wear. I tend to go for a neutral colour like grey or black that will be easy to throw over any outfit. The one I've been wearing is from Superdry's new line of women's jackets which you can find here. It's great because you can pretty much throw it over anything and the structured look of the jacket gives an overall polished feel. 
558a1274
558a4302
558a4548
558a4589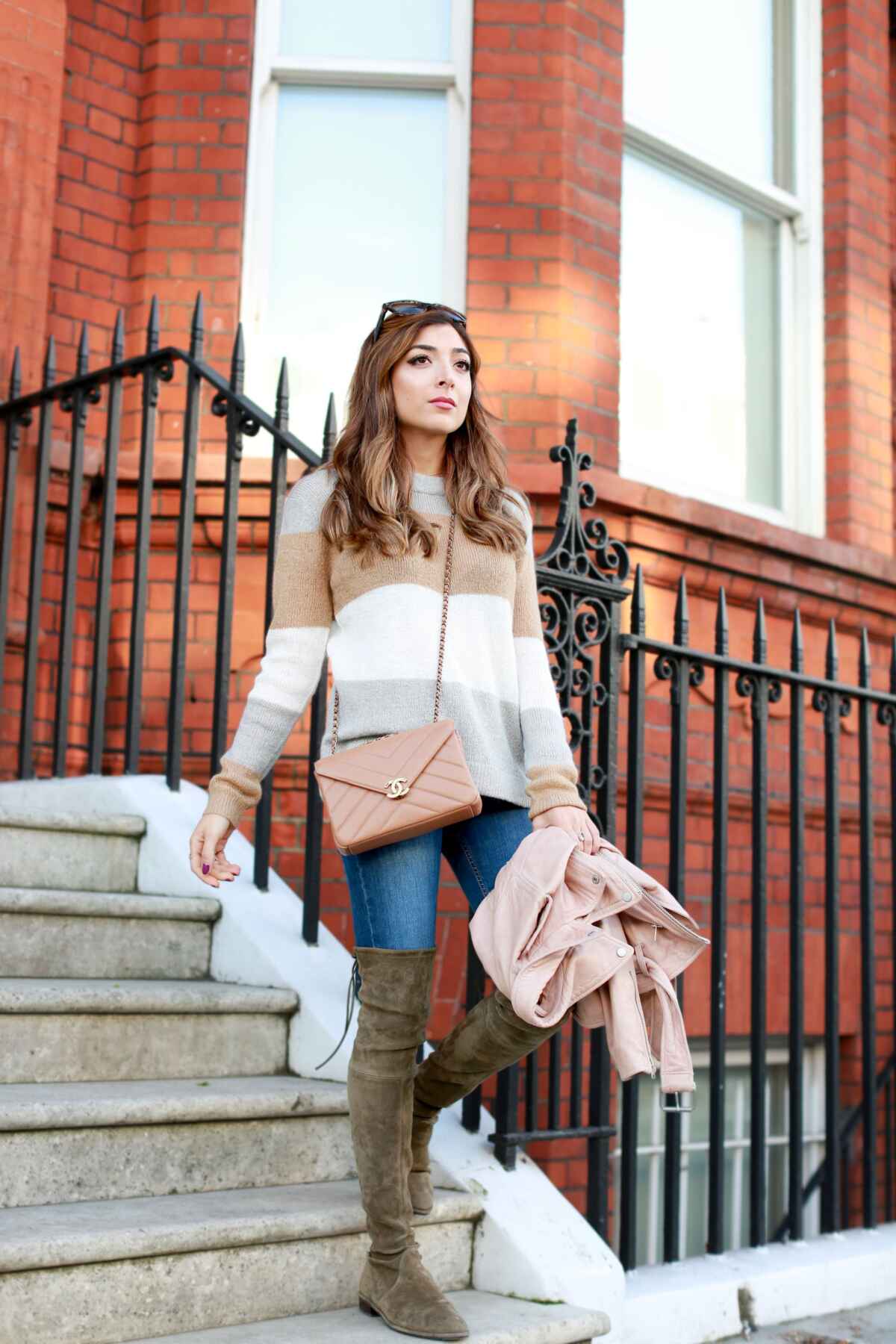 Shop the Post

558a4393
So there you have it, a few of my every day staples for Autumn or Fall. What's pieces do you always have in your wardrobe?