If you're looking to head to Los Angeles I couldn't recommend Bel-Air Hotel enough. After the 15 hour travel it took to get to LA I was exhausted and delirious but the hotel staff were so friendly and efficient and instantly made me feel welcome. It's located away from the hustle and bustle of the city so has a peaceful and relaxing vibe. Every corner in the hotel is elegant, classy and serene. The grounds are quite large and spread out which makes it feel like you're part of a private community,  there's the most gorgeous pool and lounge area surrounded by palm trees and doesn't at all feel like your minutes away from a city centre. I would highly recommend going for a breakfast or lunch even if you're not staying there as the restaurant is open and surrounded by beautiful flowers and trees. If you'd like to see around my room, what I ate and more click here! 
34504_196_z
34504_196_z
34504_196_z
One of my favourite stays this year for the incredible view over Taormina as soon as you woke up. Not only are you greeted with beautiful views but friendly staff and a real family feel in the intimate hotel. You can spend the morning eating with an epic view of the sea and sky, head down to the town in their complimentary car, spend the afternoon seeing the best of Taormina's sights (click here for my travel guide) and watch the sunset on the Villa Ducale terrace with a glass of wine. It was the perfect place for some winding down after exploring Taormina town. You can watch my whole vlog here.
1449075157850
1449075157850
11700222_23_z
I have such fond memories of our Four Seasons Hampshire Hotel and have sent many friends their this year from our raves about our stay. It's the perfect place to escape London with beautiful grounds, a serene peaceful feeling and exquisite dining. We had the most gorgeous horse ride across the grounds in the sunshine, enjoyed the pool and outdoor jacuzzi and the hotel staff kindly recommended a long walk to a pub nearby where we had lunch (but to be honest we were too full from our incredible breakfast!) If you want to watch what we got up to click here! 
cq5dam.web.637.358
cq5dam-1.web.637.358
cq5dam-1.web.637.358
BoHo Hotel, Prague
One stay I haven't touched on is the Boho Hotel in Prague, we stayed their in early February as a Valentine's day weekend as it had just opened. It's walking distance from the centre of town, the Charles bridge and many other top sites. We had three days in Prague so as there was a lot to see we didn't spend much time in the hotel except for breakfast and sleeping, both of which were perfect. The general vibe of the hotel was really modern and minimalistic but the room still felt comfortable. It's had rave reviews since it opened and I'm glad to say I agree! 
11700222_23_z
boho_hotel_dining_overview2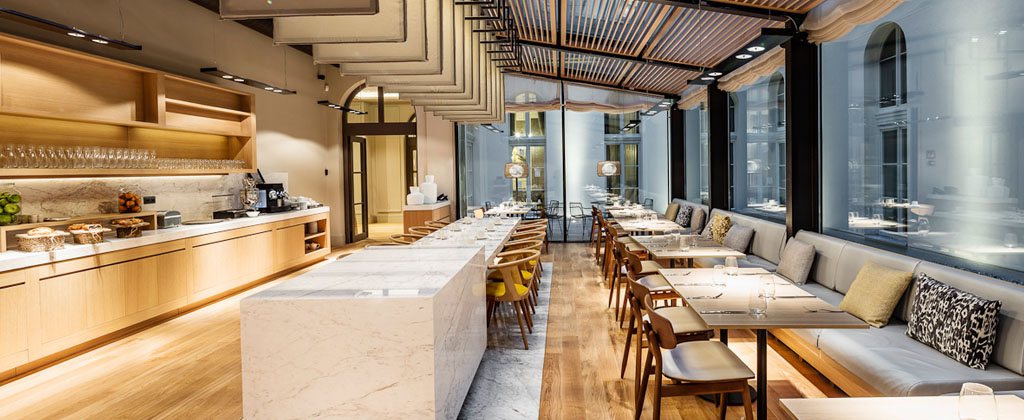 boho_hotel_dining_overview2
It's quite hard to get the feeling of peace and quiet if you're in one of the busiest cities in the world but The Viceroy gets the perfect balance. There's a buzz on the rooftop where you can get drinks after work whilst watching the sunset over the concrete jungle and then you can go a few floors down, to your bedroom, where it's peaceful and private, without the noise and sirens from the street below. It's in the perfect location - near all the shops! I jest, I jest... sort of, but if you'd like to see more of the room and what I got up to on the rooftop of the Viceroy in New York, click here. 
Bathroom-2-min
Roof_Terrace_Star1_HR-min
Viceroy-Deluxe-min
It's been a wonderful year and there are two on my list I wanted to share with you as a full review so stay tuned for those coming in the next week or so but these are my top places I've visited this year that have made all the difference in my trips. I hope through my vlogs, pictures and posts I've brought you along as well. I'm writing this having landed from St Moritz with a few more days before I'm off to LA for a project with YSL Beauty and I'm so excited! Make sure to follow me on instagram @amelialiana for regular updates and travel pictures along the way!