If there's one routine that I get in too much of a rut with it's always got to be my haircare routine. I've never found 'the one' like I have with my foundation or my nail polish so what ends up happening is I'm very lazy with my haircare routine and end up doing the bare minimum as I'm not excited about the products I'm using. To be perfectly honest I've noticed my hair quality getting worse and worse the less and less I take care of it and this year I'm vowing to take better care of my hair and put in as much effort as I do with skincare and makeup. 
I'm an online shopper through and through and when it comes to beauty one of my go-to places is lookfantastic. They stock such a wide variety of brands, from mainstream to drugstore and have some real gems online too. It's really a one stop shop for everything beauty related with haircare, skin, makeup, fragrance and lets not forget men and bodycare too! With free standard shipping in the UK and worldwide shipping too it really makes shopping for beauty so easy and simple. My favourite way to browse is looking at the new in page first so I can oogle at the latest launches, then I'll have a browse at brands to see if I spot any new ones that catch my eye, then go through categories like hair. I know I know, I'm really a pro-online shopper. lookfantastic even split up the categories into subcategories for you. So, for example, makeup is split into primer, foundation, concealer etc which makes it so easy to find and compare what you're after! 
558a9545
558a9545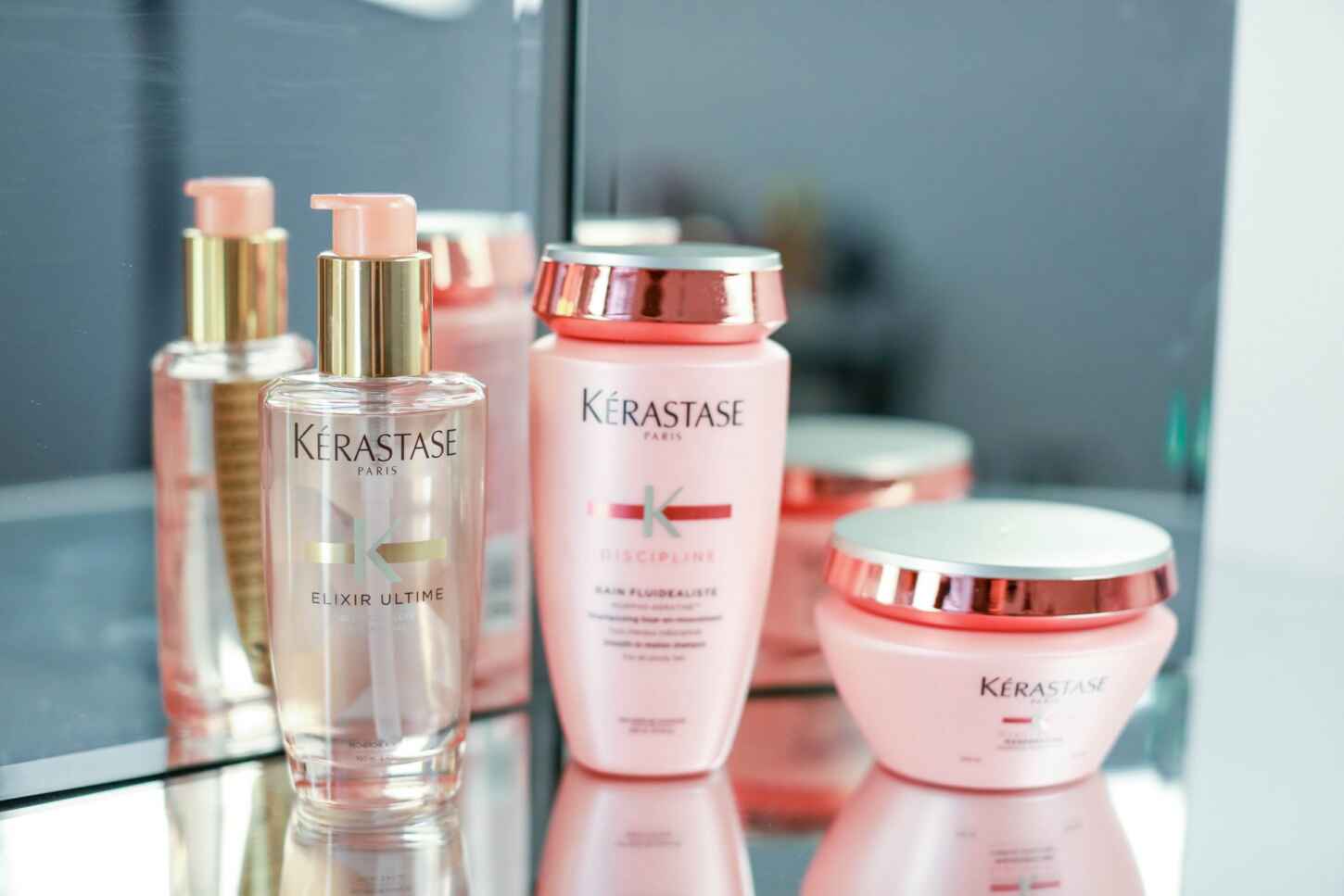 558a9508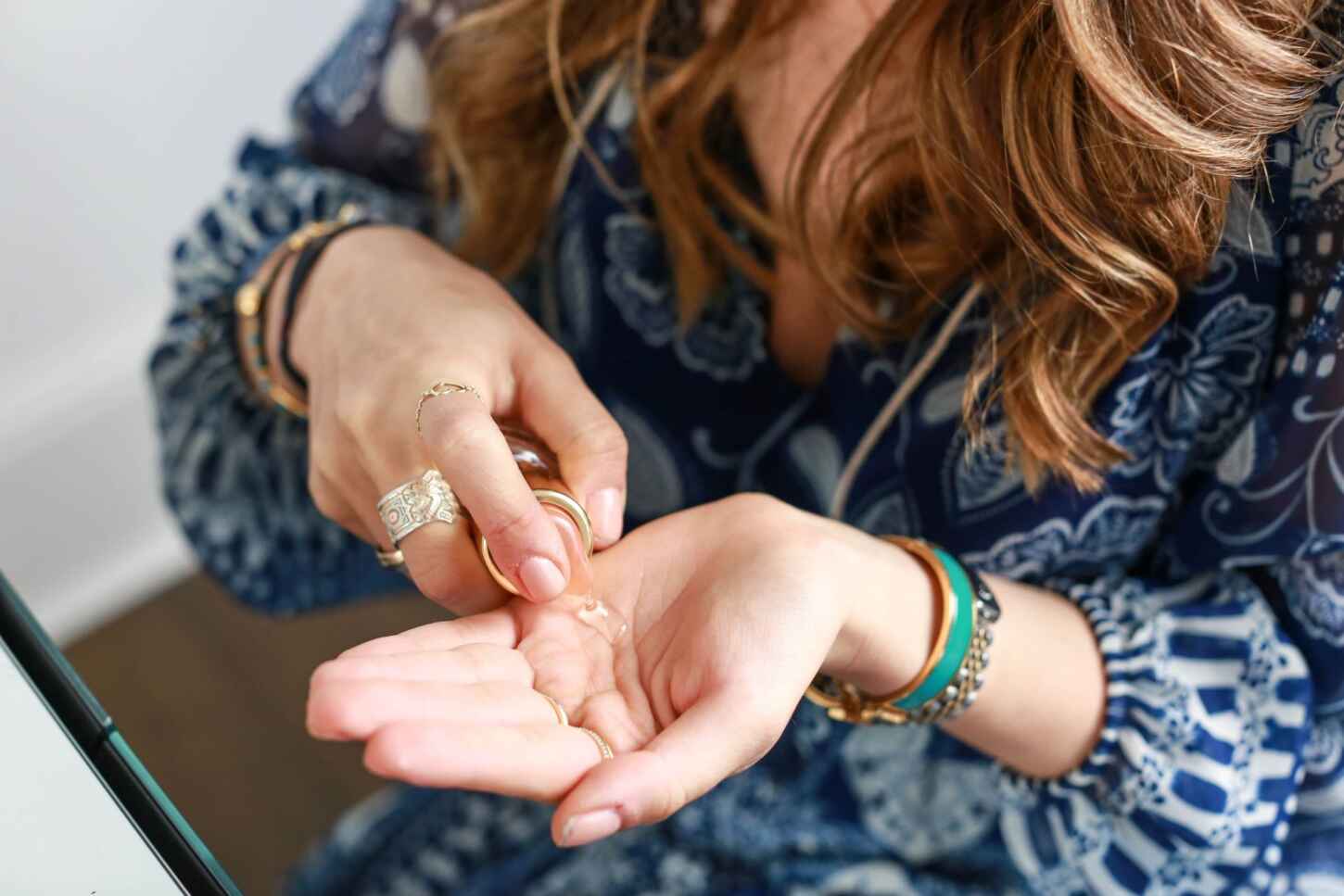 558A7520
558a9508
I love looking to lookfantastic to get inspired to try new products, I landed on Kerastase and picked out the best range that seemed right for my hair type, Discipline, for adding shine and anti frizz. I've been using the shampoo and hair mask the last few washes and have seriously noticed a difference in the frizz factor of my hair, which is amazing as it can get majorly unmanageable. The set comes as a pair and I much prefer using a mask as a conditioner as it has amped up hydration. Another item I've incorporated into my routine is the Elixir Ultime Hair Oil for coloured hair. I've been a bit Elixir Ultime fan before but not yet tried this version and as I've recently re-coloured my hair I've been obsessed with trying to avoid it doing red-toned. I simply take half a pump into the palms of my hands, spread it through my palms and run it through the mid lengths to ends of my hair. 
558a1662
Moving on from haircare to talk about my home! It's been such an exciting process moving in and putting my new apartment together but something I want to do more of is scent my environment. I do use a lot of candles but more so in the winter and at bath time but I would love to be that person whose home always smells fantastic and has a candle burning constantly. My favourite candles of all time are probably NEOM, they're soot-free when they burn, don't smell too artificial, burn evenly (my pet candle peeve is when candle wicks burn at a different pace and you end up with an uneven candle). My latest candle addition is called Happiness, which I just think is adorable! It does smell so uplifting and has a very feminine and sophisticated feel to it. For my bedroom I've opted to add in a new reed diffuser, which is a much safer option than flames in smaller spaces. The scent tranquility leaves a calm and relaxed feeling and the scent evenly fills up the room. It's a perfect reminder of one of my new years resolutions - no phones in bed!​
I highly recommend checking out lookfantastic as a one stop shop for everything beauty related, it really the easiest place to shop for beauty! 
558a9548
SHOP MY LOOK FANTASTIC FAVOURITES