On my first day in LA one of the first places I've been dying to visit is the Beverly Hills Hotel for a spot of lunch. After posing in the entrance (the Beverly Hills sign was too much for my tourist self not to!), we made our way to the Cabana Cafe (spoiler alert: it looks as cute as the name would suggest). Once you've made your way through the palm tree wallpapered corridors of the hotel, you end up by pool, surrounded by pink and palm trees - a perfect combination for a girlie girl like myself. Then you throw an amazing menu into the mix and you've got yourself the most perfect alfresco spot in LA. 
There's so much variety to choose from, especially for fish eaters like myself. I would highly recommend the Ahi Tuna Poke Bowl but the Lobster salad looked drool-worthy too. If you order one thing from my recommendation it has to be the Truffle-Parmesan French Fries, they're  a big enough portion to share and they were one of the best fries I've had ever (and that's coming from the girl who's practically grown up on fries!). I did end up eyeing up their breakfast menu too and will certainly heading back for their Buttermilk Blueberry Pancakes. 
558A9322
558A9364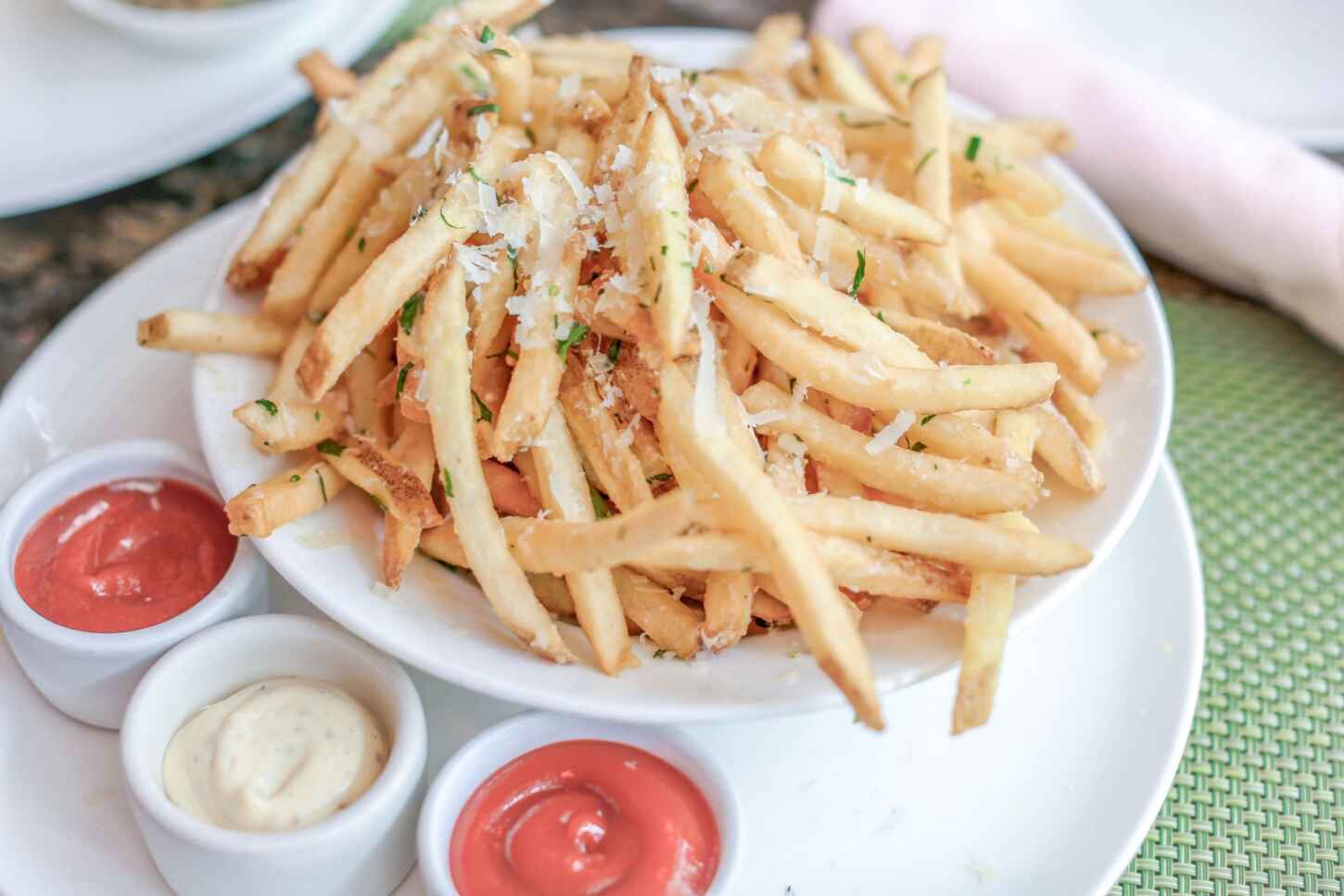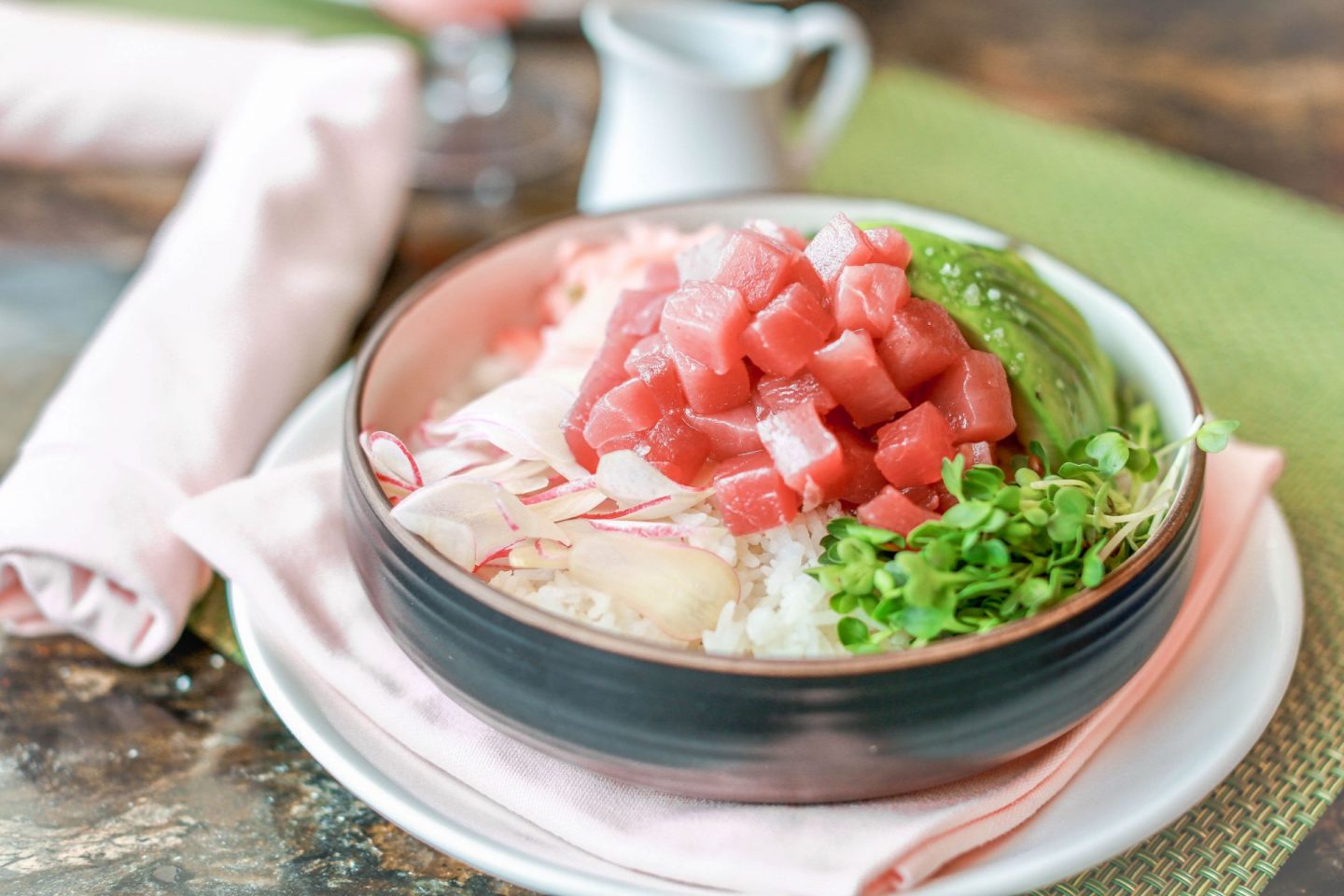 558A9525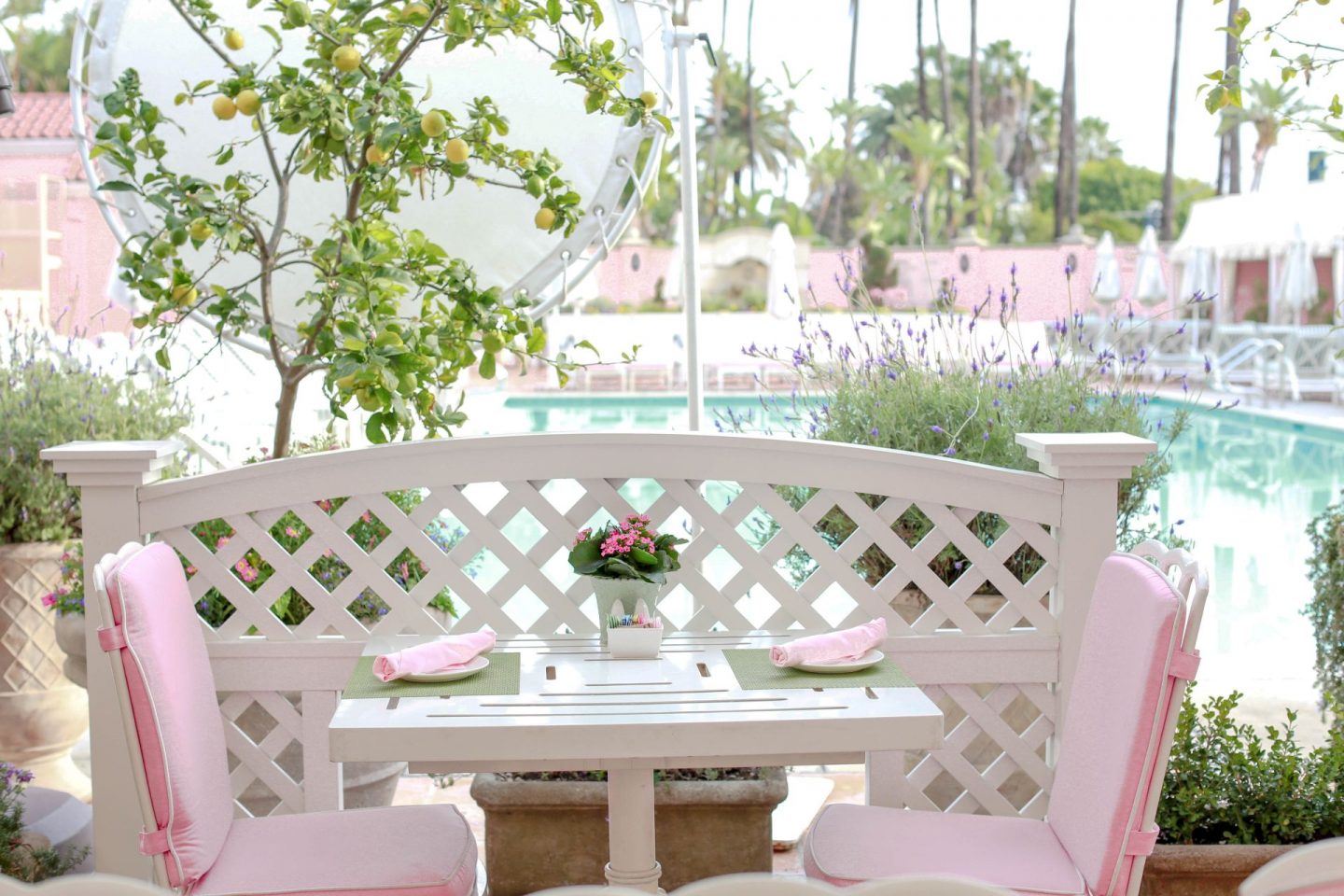 I didn't care if it was an overcast day in LA, if I was going to be somewhere far away from London's icy winds I was going to be in a dress. Stubborn, I know! I can't even begin to tell you how many compliments this Majorelle dress roped in! Countless. So much so that I ordered it in white too, but I do think the print on the dress is so so beautiful. Paired with my All Saints leather jacket (one of my most worn items of 2016!), my CHANEL slingbacks and my mini CHANEL bag. 
558A9276
558A9661
558A9674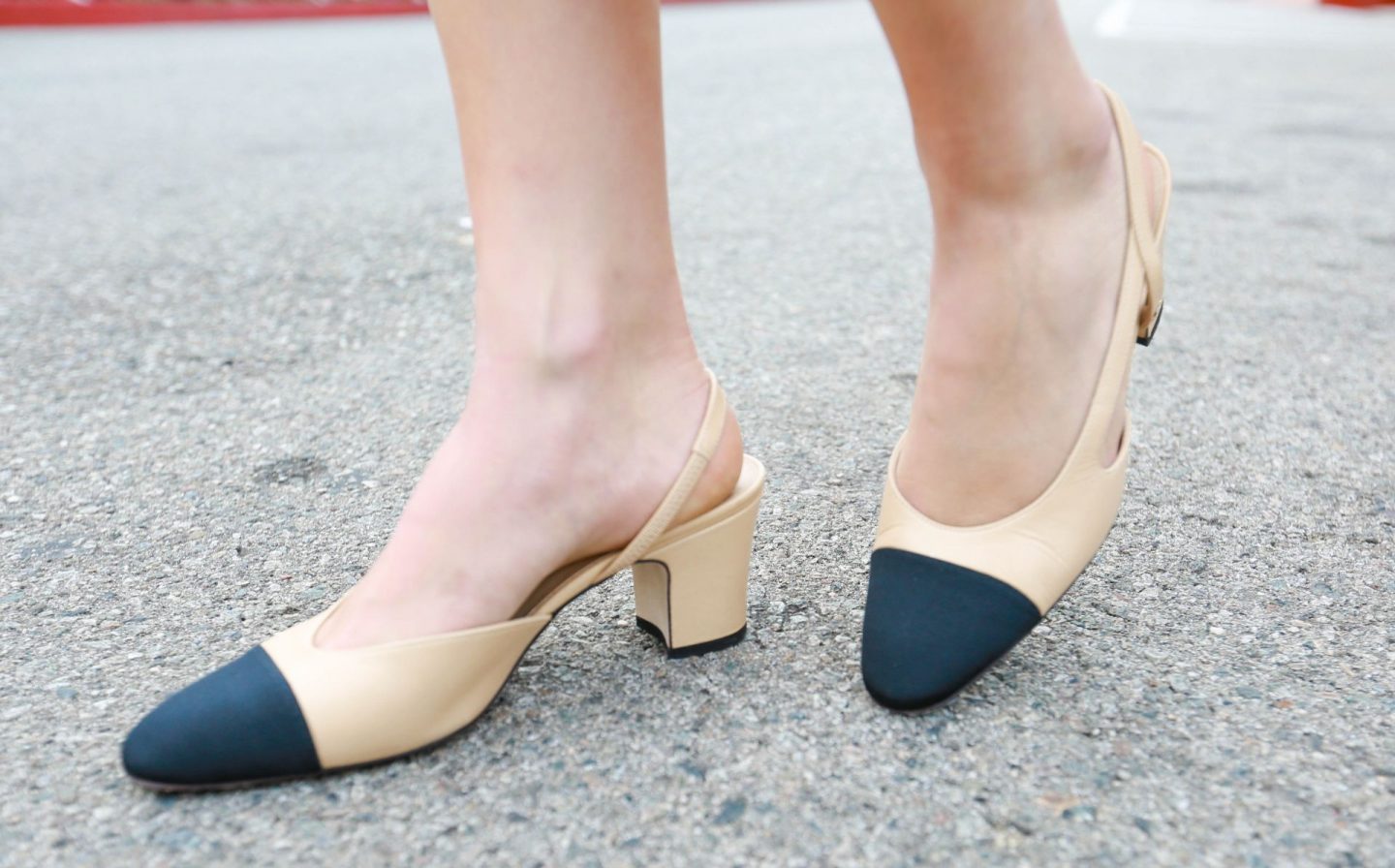 558A9570
Get the look!