Introducing the new Coco Codes and Rouge Coco range from Chanel for Spring 2017.
The new Spring 2017 range was brought to life from the colours that shaped the life of Coco Chanel. I love the concept of the range which aims to reinvent many classic shades, breathing new life into colours which have stood the test of time for a reason. The range will be arriving soon so keep an eye out at both Selfridges and Harrods.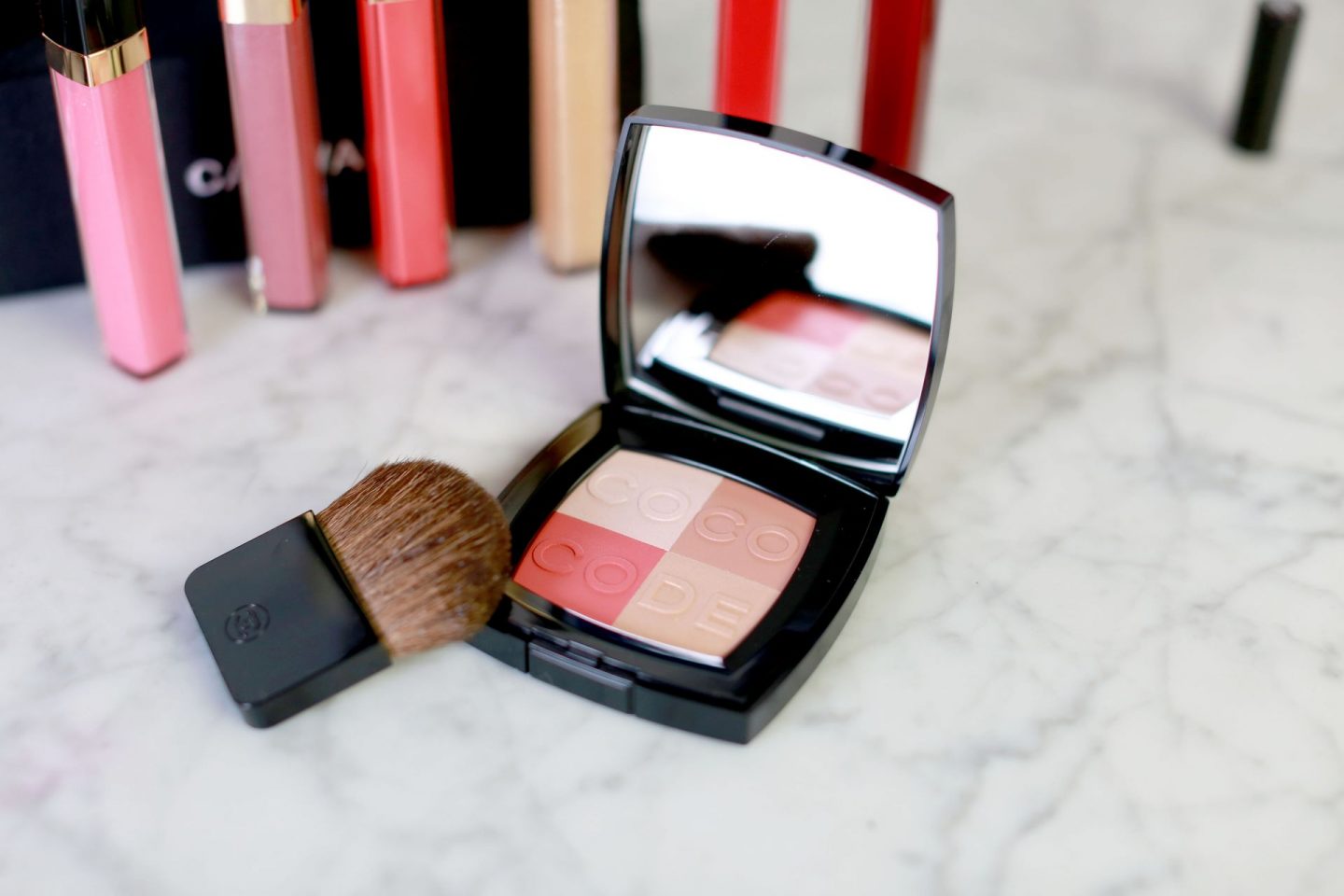 The Coco Code Blush Harmony is a reworking of one of Coco Chanel's original palette, but this one has added warmth and depth to it. It includes highlight, blush and bronze allowing you to do your whole face in one go. I have found myself continuously reaching for palettes like this to complete my contour, blush and bronze look when doing my makeup recently. Not only does is save the faff of rummaging through and searching for individual products in your drawers and storage, but this palette has been really carefully curated with colours that compliment one another already. The aim here is not to reach for anything else to top up or enhance your look! The only draw-back to this beautiful palette is just that… how beautiful it is and how much I would love for it to stay perfectly pristine!
The Rouge Coco Stylo lip products are so up my street with a fail-safe twistable chubby-stick style lipstick pencil, allowing you to  fill in your lips with vibrant colour in 1 or 2 strokes. I also loved that these were extremely hydrating as I'm in desperate need to add some moisture back into my lips following the cold weather (and my matte lipstick obsession has definitely has taken it's toll and my lips are feeling dry). Unfortunately the hydrating formula of the Rouge Coco Stylos can make for a slightly slippery formula on the lips and generally they weren't the most long lasting but if your lips are feeling slightly dry and you would like a touch of colour but without jeopardising the hydration in your lips then look this way!
Chanel nail varnishes are a classic that have a way of making you feel like you're treating yourself to a real luxury. I've tried out 2 at opposite ends of the spectrum: one is quite an unusual in between grey-blue colour in Washed Denim and the other is a revitalised, rich, red wine colour in Emblematique! As with all Chanel products, the quality is amazing and the packaging is just perfect.
For me the standout is definitely the Rouge Coco Gloss in 774 which is the most gorgeous gold, shimmery colour. This is an unusual choice and I've strayed from my usual pinks and wine coloured lip products because I'm honestly in love with how unique and versatile this gloss it. You can literally add this on top of any existing lip colour and it transforms it into the most gorgeous and luscious lip for any occasion. Not to mention the shine of the gold gloss really plumps up your lips and makes them shimmer so beautifully. It's what I'm wearing above!