February is in full swing and whilst it's the shortest month of the year, I can still find it quite gruelling and as though the January blues are carrying over into this month.
I'm always aiming to stick to a proper routine as this ensures I get the most out of the day and that it's productive. I will be sharing my 5 easy steps for a vibrant and healthy day!
Step 1: I always start my day by taking just 5 minutes (as the name would suggest) to write in my 5 Minute Journal. I used to find myself reflecting at the end of the day which made me feel wired and stressed, instead of using the evening to try and wind down. Now, I've got into the habit of visualising what I'm doing at the start of the day- if you think about it, it makes a lot more sense this way. I really love answering the set questions which fill me with positivity and gratitude. It's easy and quick, and I hope that by starting the day in such an uplifting and reflective way, I'm able to emit this through my work and with the people around me.
Step 2: I find tea the most comforting and hydrating way to start any day. Whilst it's great to have one at home before I leave the house, I've discovered this amazing tea-to-go mug, which miraculously keeps my tea warm for 12 hours! It's honestly such a game-changer! Now I can carry my tea around with me to sip and stay hydrated. Currently I'm loving Teapigs' Lemon & Ginger tea.
Step 3: The smallest things can lift your mood and as strange as it might sound, making the bed is one of them. I can't lie and say that it's the process of making my bed and wresting with the duvet that brings me pleasure! However, I always leave my bed tidy as soon as I get up in the morning. This means that when I return from a long day, I feel instantly calmer. I love my bedroom to be a quiet and peaceful place, and if left unmade I find that my room looks cluttered. Always. Make. The. Bed.
Step 4: I have huge admiration for those who spring out of bed, sprint to the gym and complete their intense HIIT workout…but I've also come to the realisation that I'm not that girl. Easing my way into the day where possible, walking suits me much more, in particular when Duke joins me of course! Switching my phone onto airplane mode I feel at ease, and this is honestly the best part of my morning. Whilst of course the purpose is to walk my dog, I think I get just as much pleasure as Duke from the spending some time outside everyday.
Step 5: Returning from my walk, it's time to apply my makeup, and recently I've been really loving the new and improved Healthy Mix Foundation and Concealer from Bourjois. I have always been a fan of the Healthy Mix products; because of the flawless and fresh way they left my complexion. I've really noticed how this foundation makes my skin glow and contributes to healthier looking skin. Usually when any foundation boasts of lasting for 16 hours, I think that it will be a really thick and heavy consistency, however the Healthy mix is surprisingly light and leaves a flawless finish. It's also so easy to apply, with a pump applicator that squeezes the perfect amount of product, so you will never look sweaty or greasy. The under eye concealer really counteracts fatigue and comes with a sponge, which I love for a more gentle application around this sensitive area. Not to mention the Healthy Mix range is so affordable, you can find the foundation for £9.99 and the concealer for £7.99  at Boots.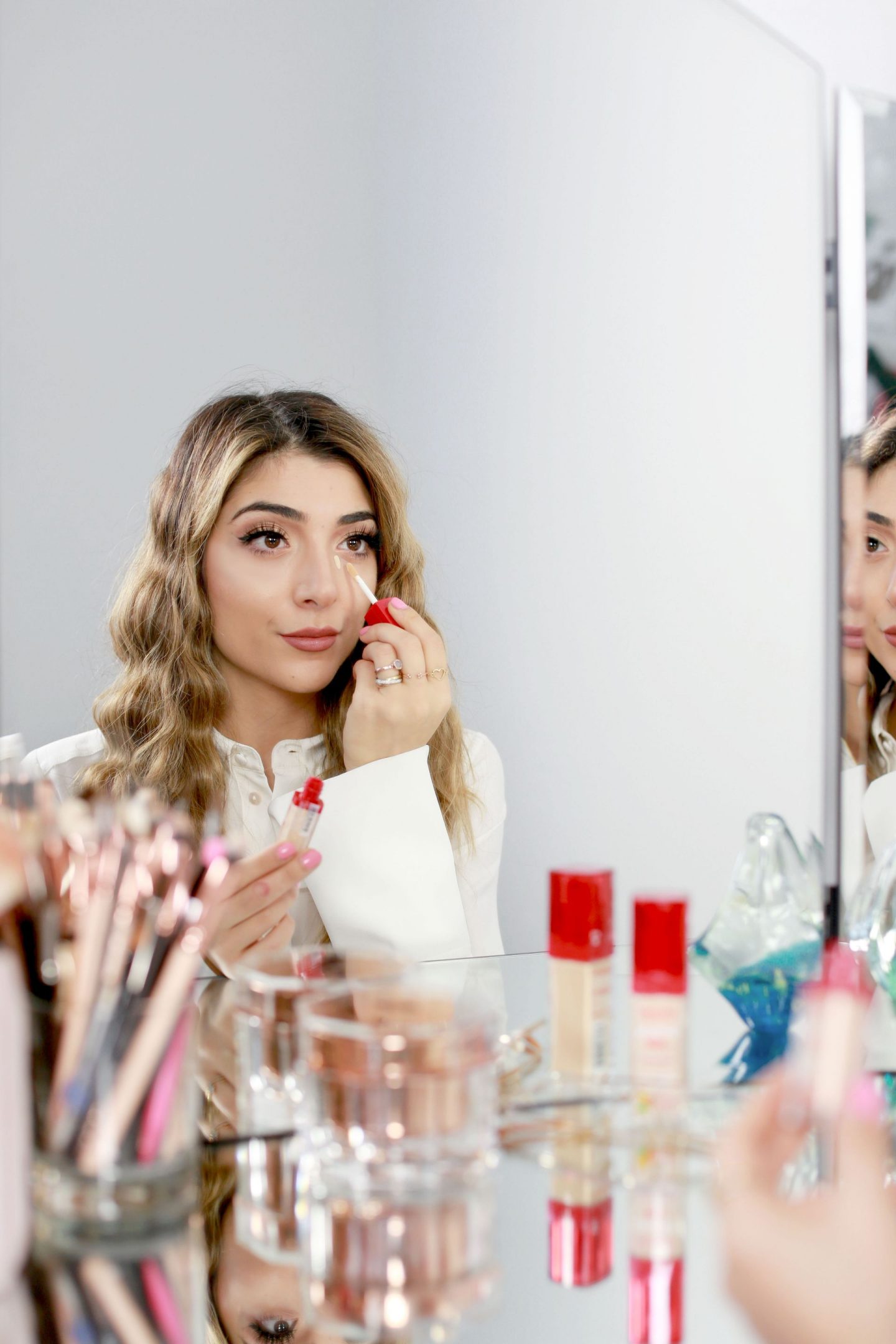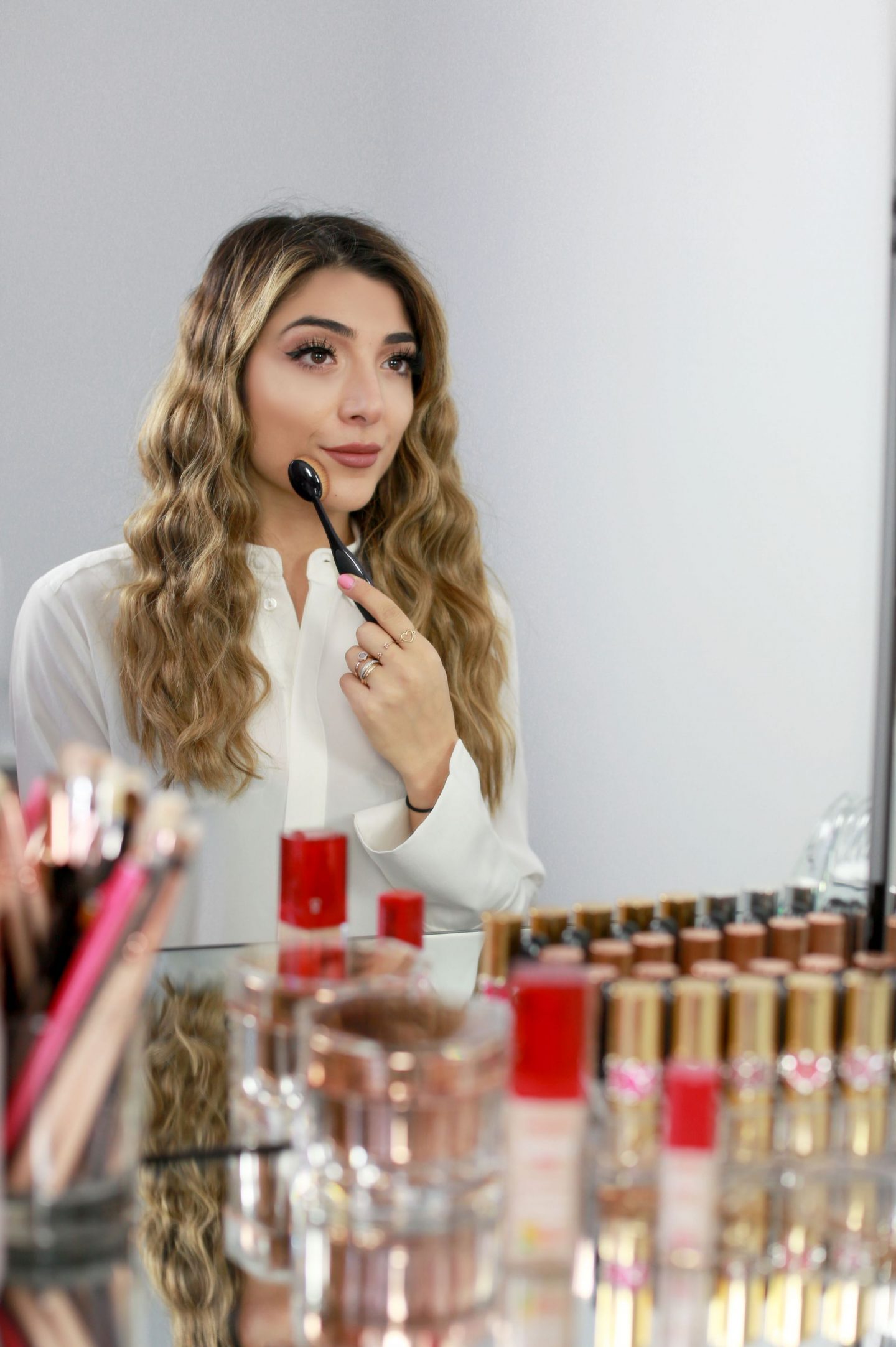 I would really love to hear about your morning routines too! Please share some of the small tips and tricks that you've made and found contribute to a healthier and happier day using the tag #HealthyMix