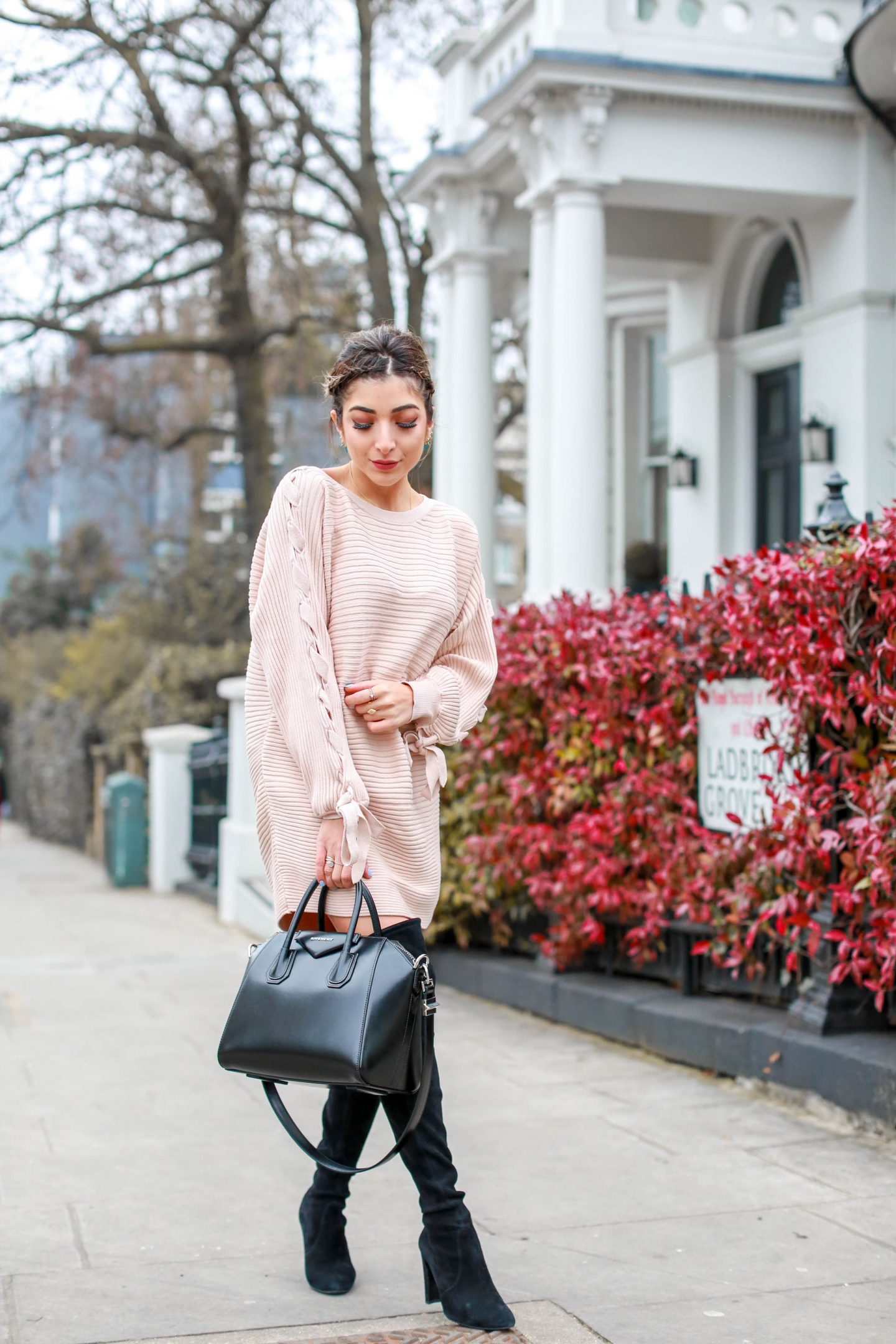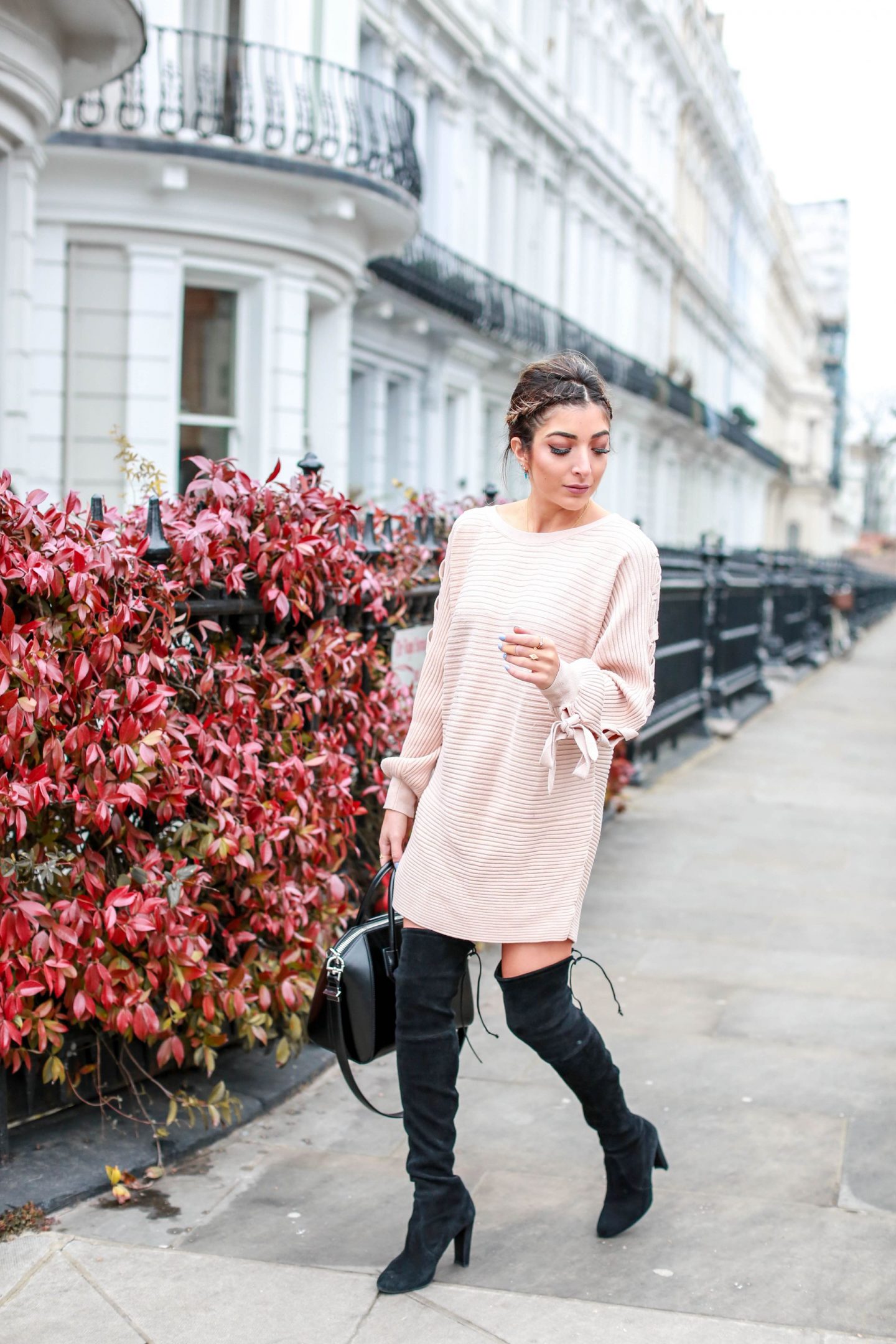 You will often find me in a variation of this exact outfit, as I'm sure you'll know if you follow me on instagram (FYI it's @amelialiana if you don't). Lets start with this jumper dress, a gorgeous one from Shopbop which I paired with some over the knee boots and a statement bag. I honestly find jumper dresses the easiest piece to style. The great thing about them is that they are comfortable but have a way of looking really effortless and chic, I also love that they're basically a one piece outfit so I don't have to think about much else. Recently there have been lots of really original additions to the jumper dress look, with some beautiful sleeve details like on my one, as well as bows and cut out detailing. I've found the most perfect dupe to this one from Missguided with slightly more of a cold shoulder which I love! I've picked out a few of my current favourites below and couldn't recommend having a jumper dress in your wardrobe enough. 
I got my hair done by one of my favourite salons, SHOW Dry in Notting Hill - they're super quick, efficient and did the most gorgeous up-do for me with different sized and variations of plaits. I am in love with how girly it is, now I just need to learn how to do this myself...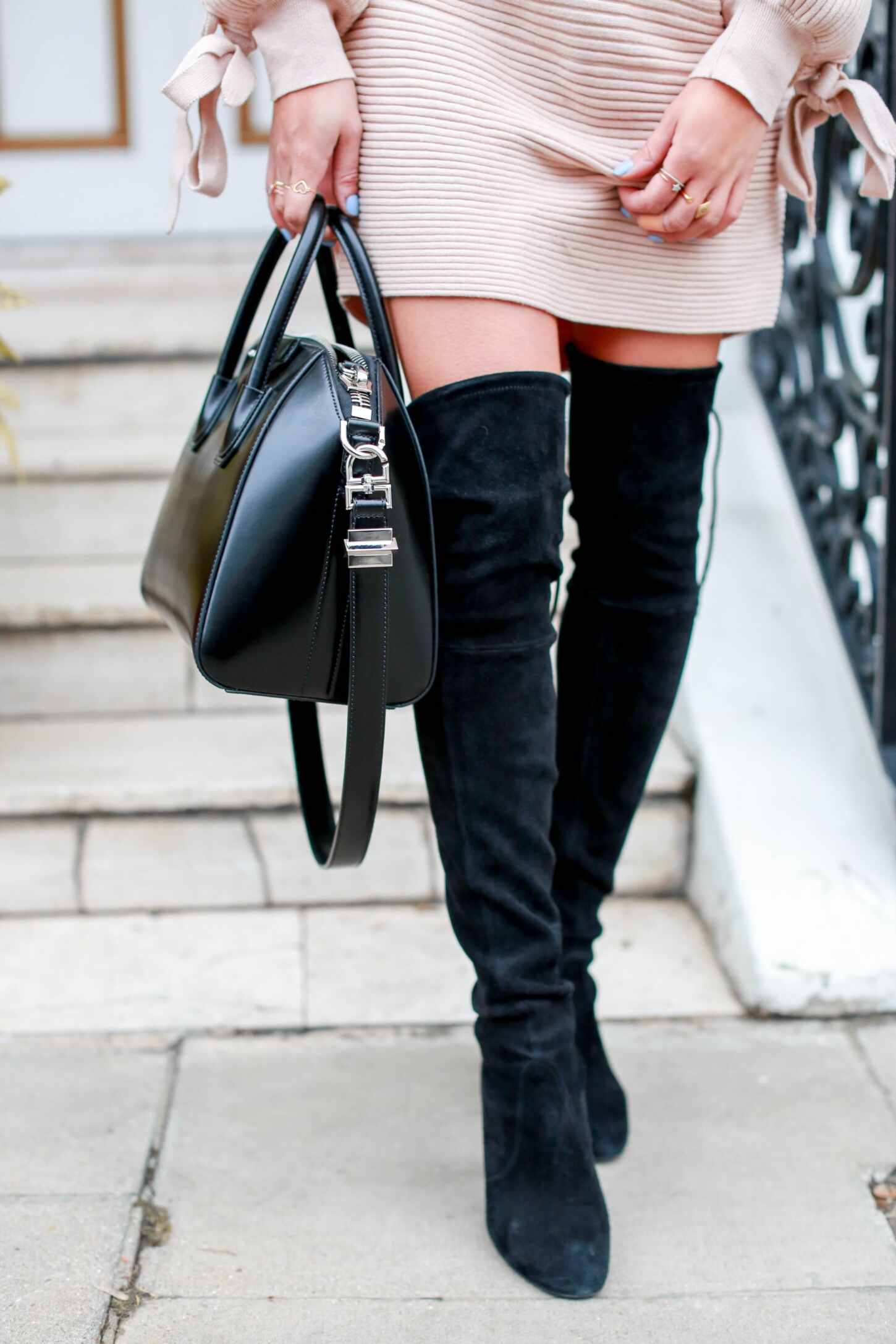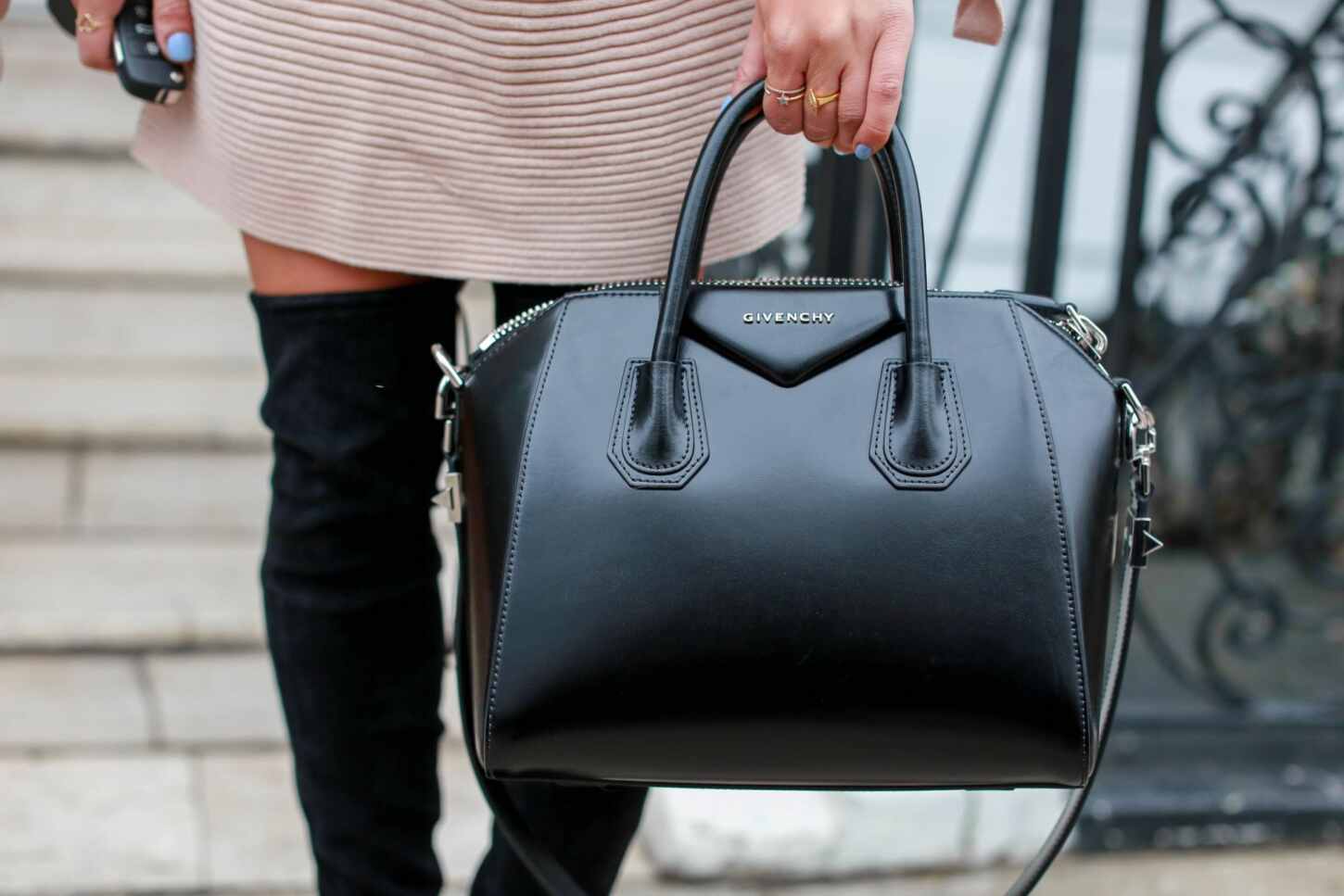 My boots are my favourites from Stuart Weitzman which you will have seen me in a lot, I have a few pairs now because they're honestly the most useful piece in my wardrobe and I get so much wear out of them. If you're as into the over the knee boot as me having both a flat and a heeled pair means I rarely reach for anything else currently. To tie in with the black boots my Givenchy Antigona is always a fail-safe go to. I can fit so much in it, and when I'm wearing a colour like this jumper dress, tying all my accessories and shoes makes the outfit look really put together.
SHOP MY TOP 5 JUMPER DRESSES