A couple of weeks ago, I was whisked off to Paris with one of my favourite brands - CHANEL Makeup - for a really exciting couple of days to launch their Rouge Coco Glosses. My trip started with getting my makeup done by the wonderful Elsa Durrens at the CHANEL Le Marais Beauté boutique on 40 Rue des Francs Bourgeois, where she revamped my makeup look and took me through the new Rouge Coco Glosses.
I've always been a huge gloss wearer and lover, so I was really excited to see CHANEL bringing out a range of 24 glosses in a wide variety of colours, from nudes and pinks to purples and blacks. There's vibrant as well as sheer options, but the most exciting and innovative part to me has to be their top coats, which CHANEL describes as icing on the cake. Lucia Pica explained they're inspired by the art of layering to help you change the colours and textures of other lipsticks.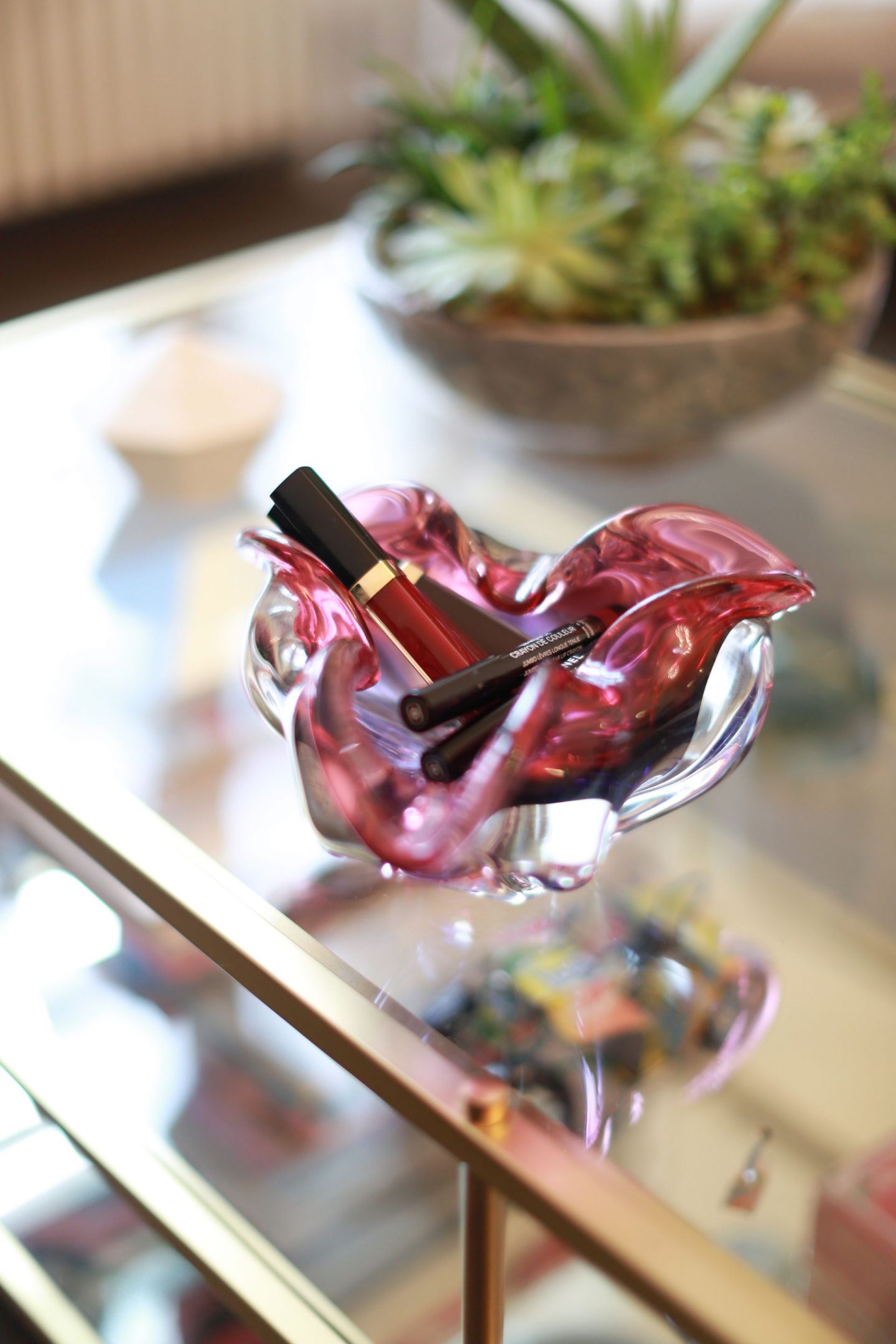 The doe-foot applicator of the Rouge Coco Glosses is slightly different to what I'm used to with lip glosses, but in a good way. It has a curved side designed for the lower lip, and a rounded side for the upper lip, ensuring easy and precise application. It applies the perfect amount of product to the lips, without picking up too much, and the formula is really great too. Comfortable to wear, balmy and very light-weight, which I think is the winning combo when it comes to glosses.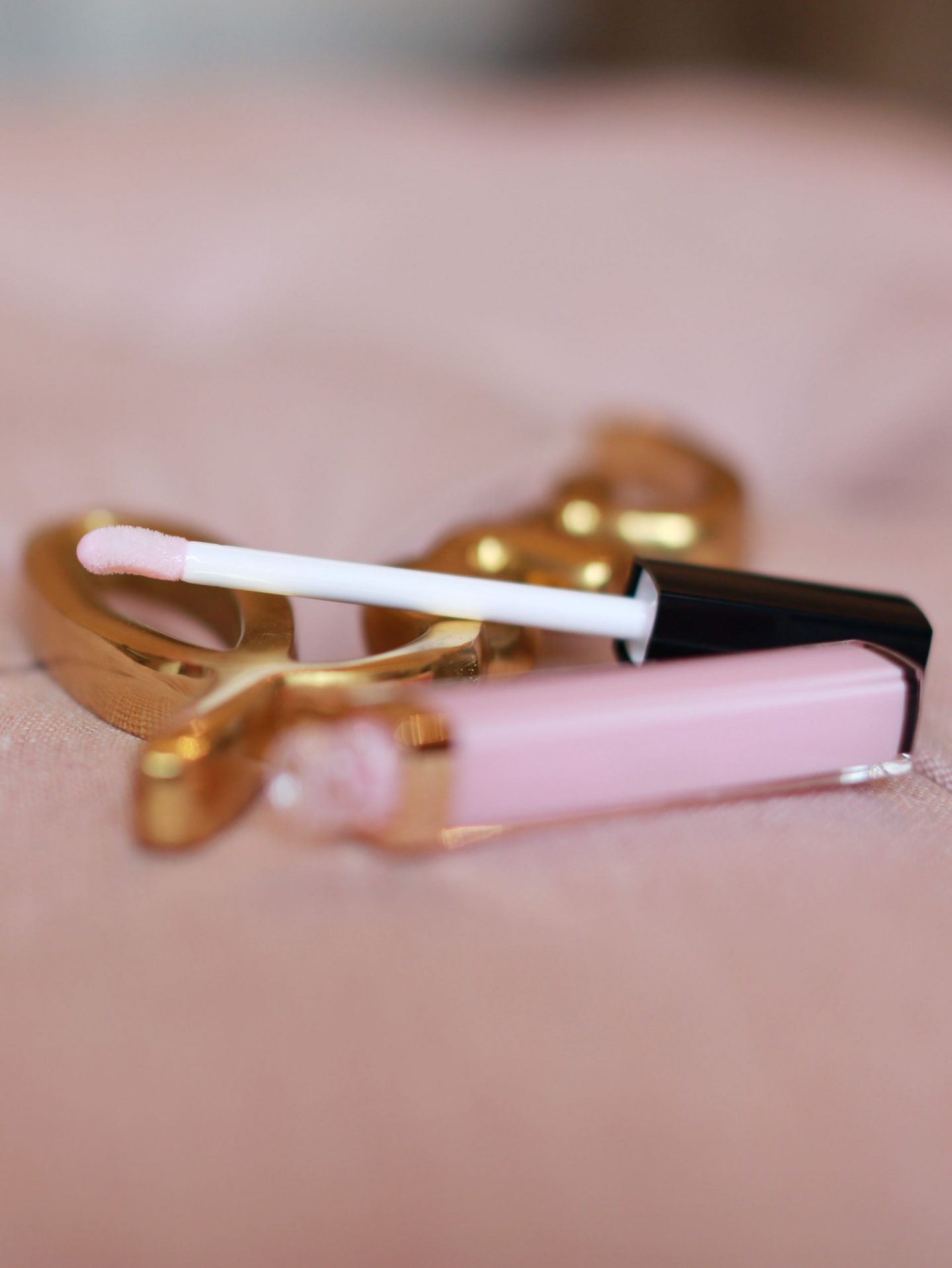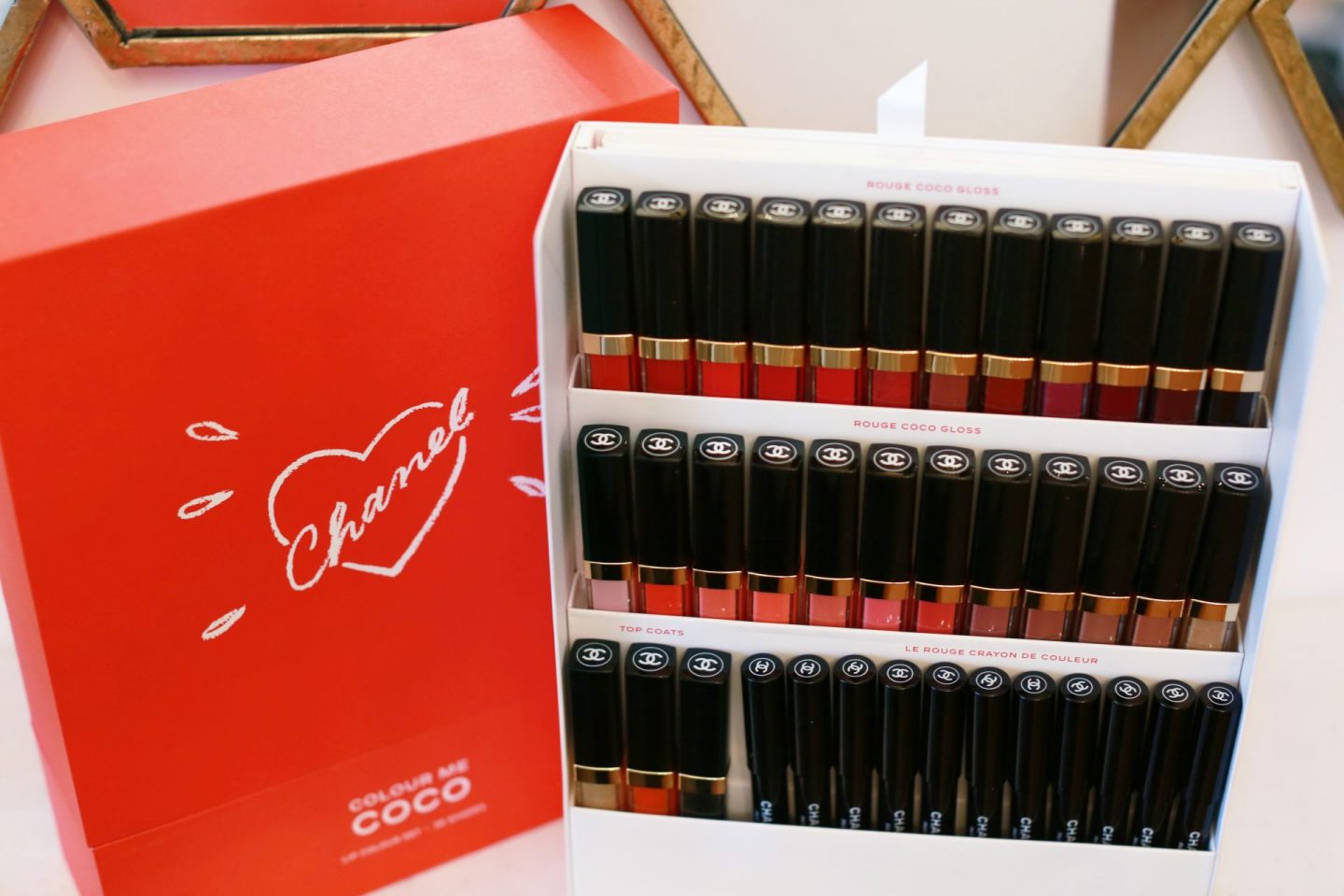 In the colour-enhancing top coat range, there are three shades - a brightening golden shimmer (774 Excitation), which I love to add on top of lipsticks to make my lips look fuller; a translucent orange (776 Impulsion) that gives an enhancing effect to any lipstick; and a black called Caviar (778), which adds a bit of a darker, more mysterious feel to your usual lipstick choice. You can also wear these on their own, but I personally love to play around with layering different shades of lipsticks to create my own unique look.
FULL CHANEL SWATCH_topcoat2

My favourite Rouge Coco Gloss shade that I've been wearing every single day is 772 Noce Moscata, a beautiful golden beige nude. It goes with pretty much any kind of makeup look, but there's more than plenty of other shades to choose from if you're looking for something different. I've swatched each of the shades below, so you can see the actual pigmentation once applied to the lips.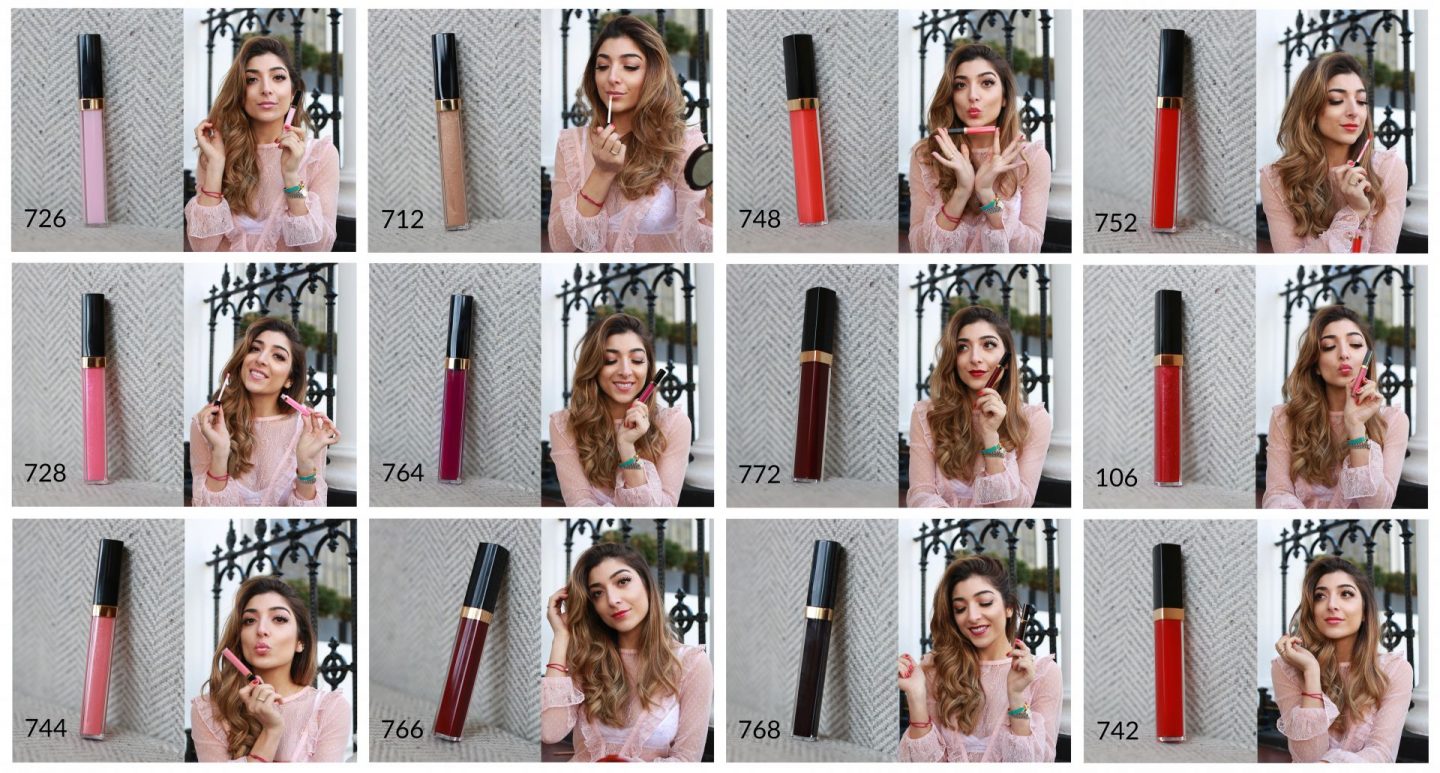 As you can see, the range is so extensive there's no need to worry you won't find your perfect match, but if I had to pick one that's suitable for anyone, no matter their age or skintone, I would go with the top coat in 774 Excitation.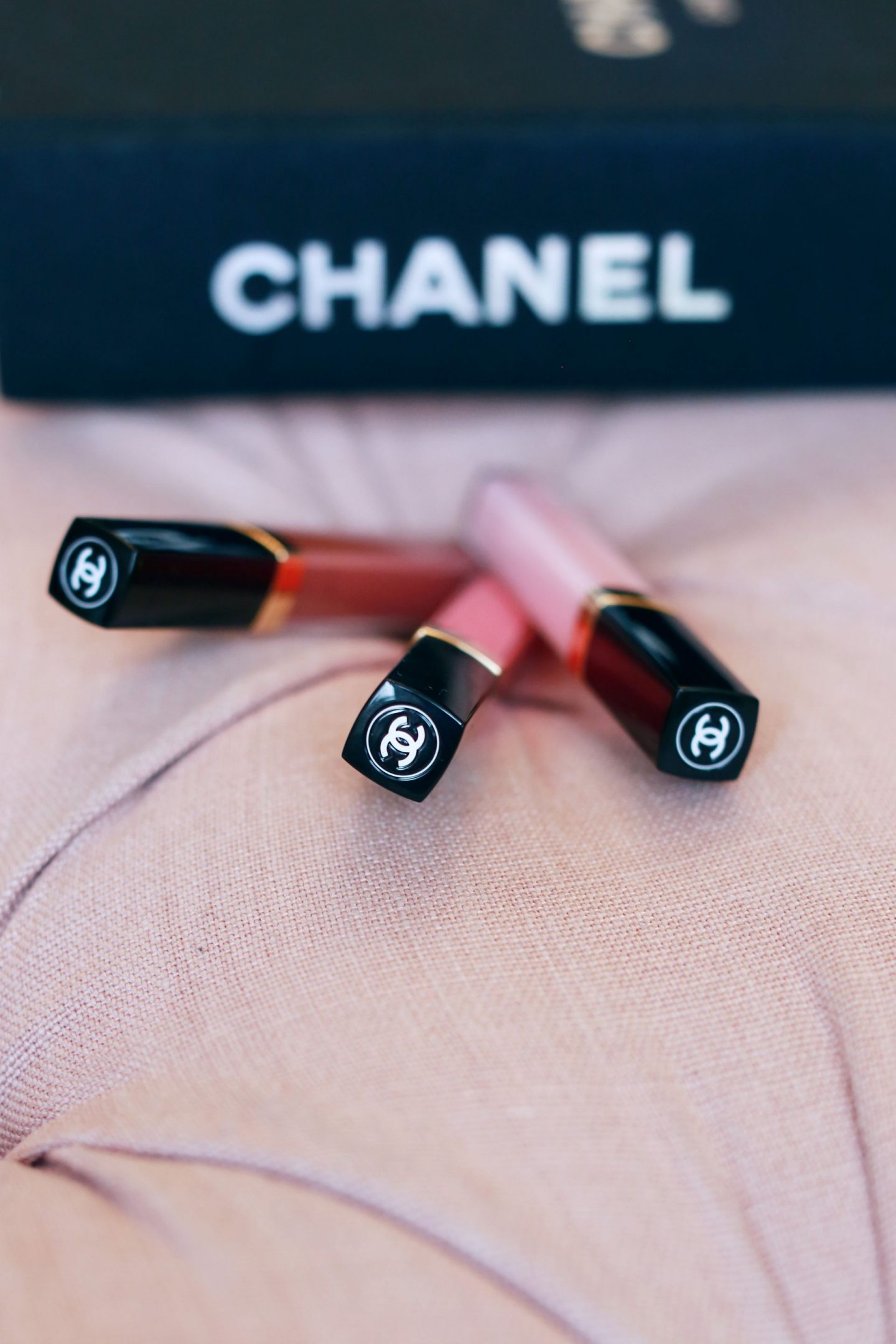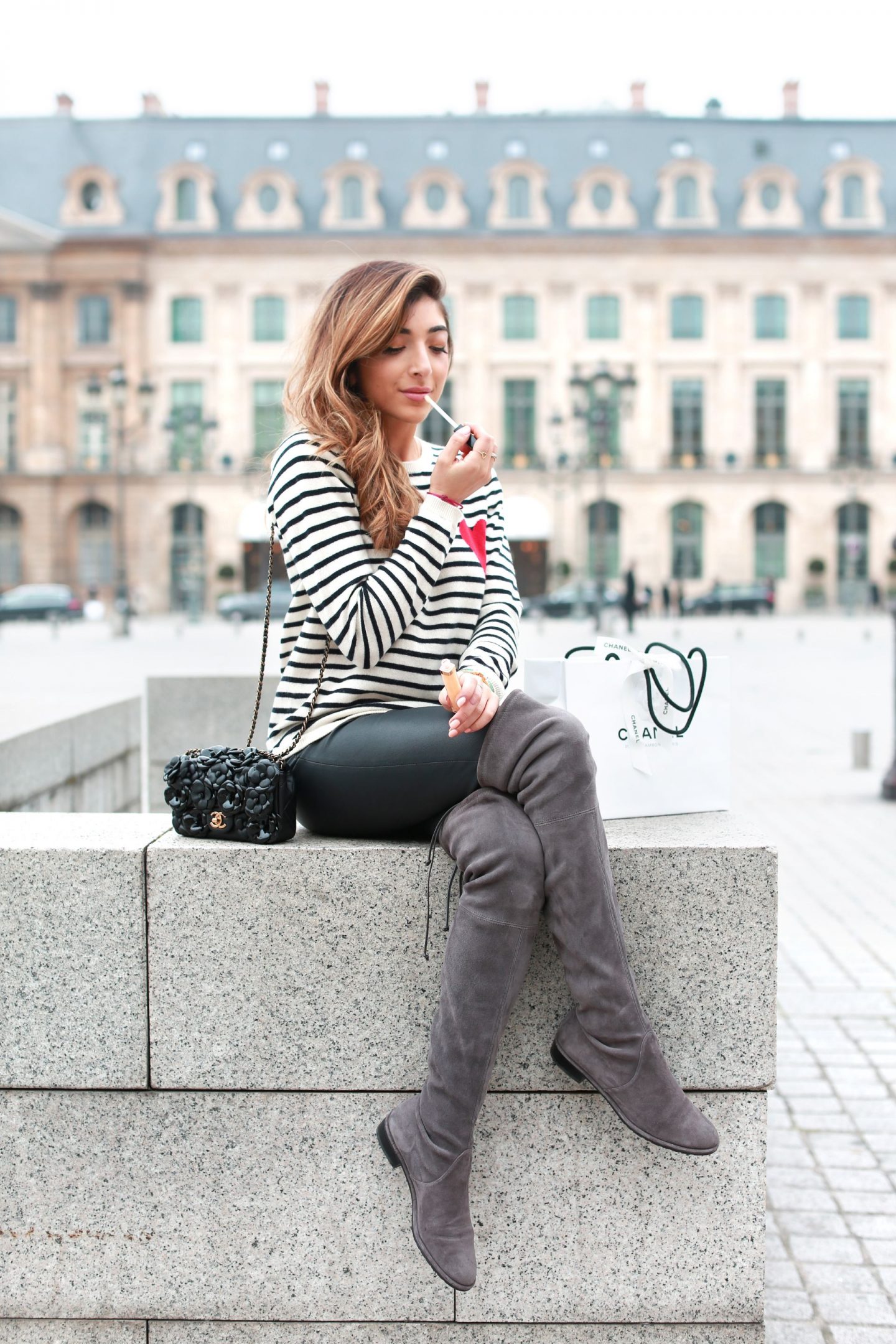 I would definitely recommend you to try these glosses even if you're not a gloss lover (yet), as they might convert you and lure you into the wonderful world of Rouge Coco Glosses. Just don't blame it on me when you try one and end up wanting them all.