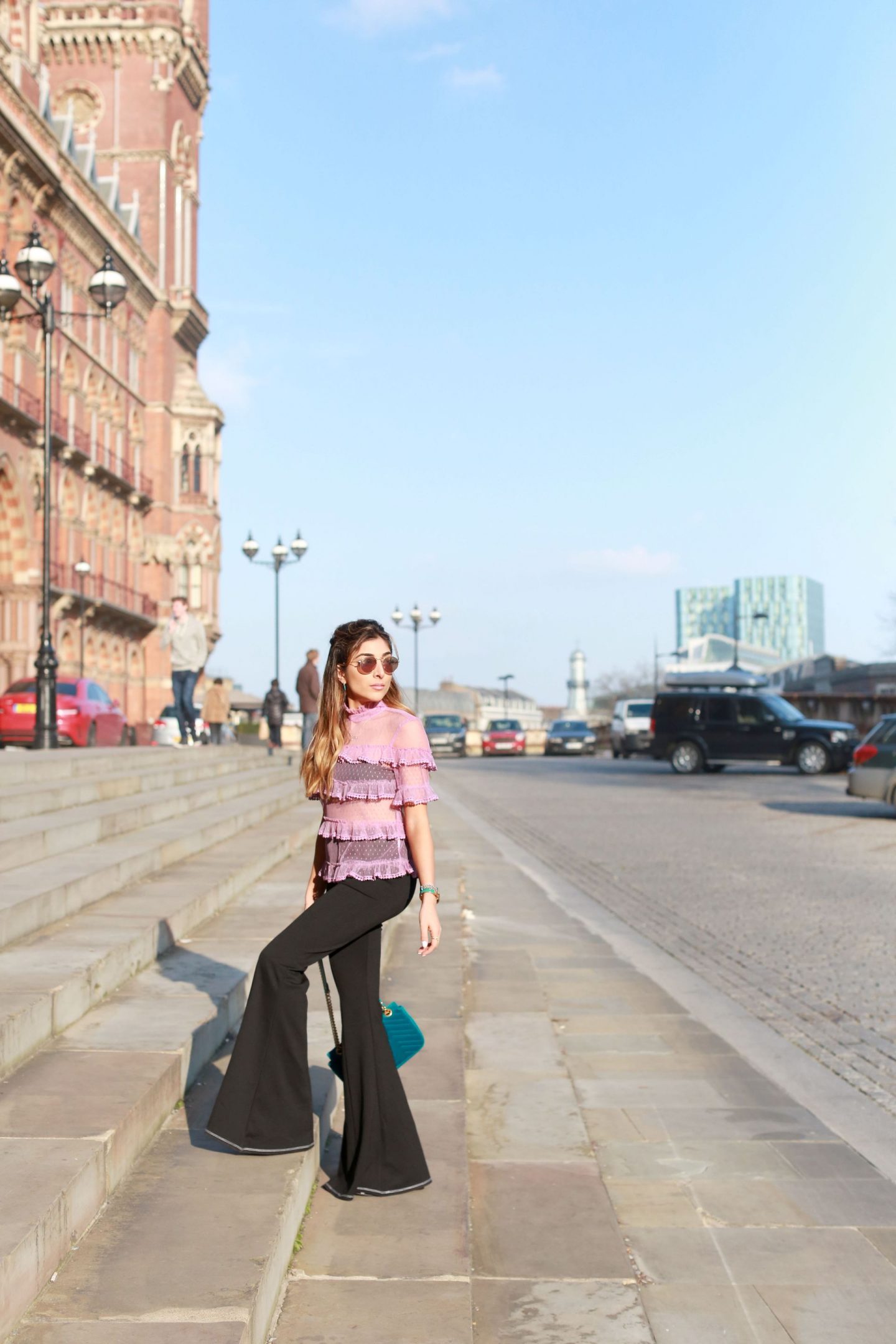 I honestly couldn't wait for London Fashion Week to start, for me it's one of the most exciting times of the year where my two passions: beauty and fashion, meet in the middle to showcase exciting new looks,  all surrounded by so much buzz and excitement. My first show of the season was Julien Macdonald, which started off with quite a bang as always! Think of the sexy, revealing dresses that we know and love from Julien. One day I will wear one of his gorgeous pieces and I know I'll never want to take it off! I could honestly see myself in each and every one of them. 
After the Julien Macdonald show I headed straight to see J.W. Anderson which is always one of my favourite shows of the season. I was so excited to see L'Oreal Professionnel had brought back the side pony but with a sleek, sophisticated edge to it. It's definitely a look I'll be trying myself.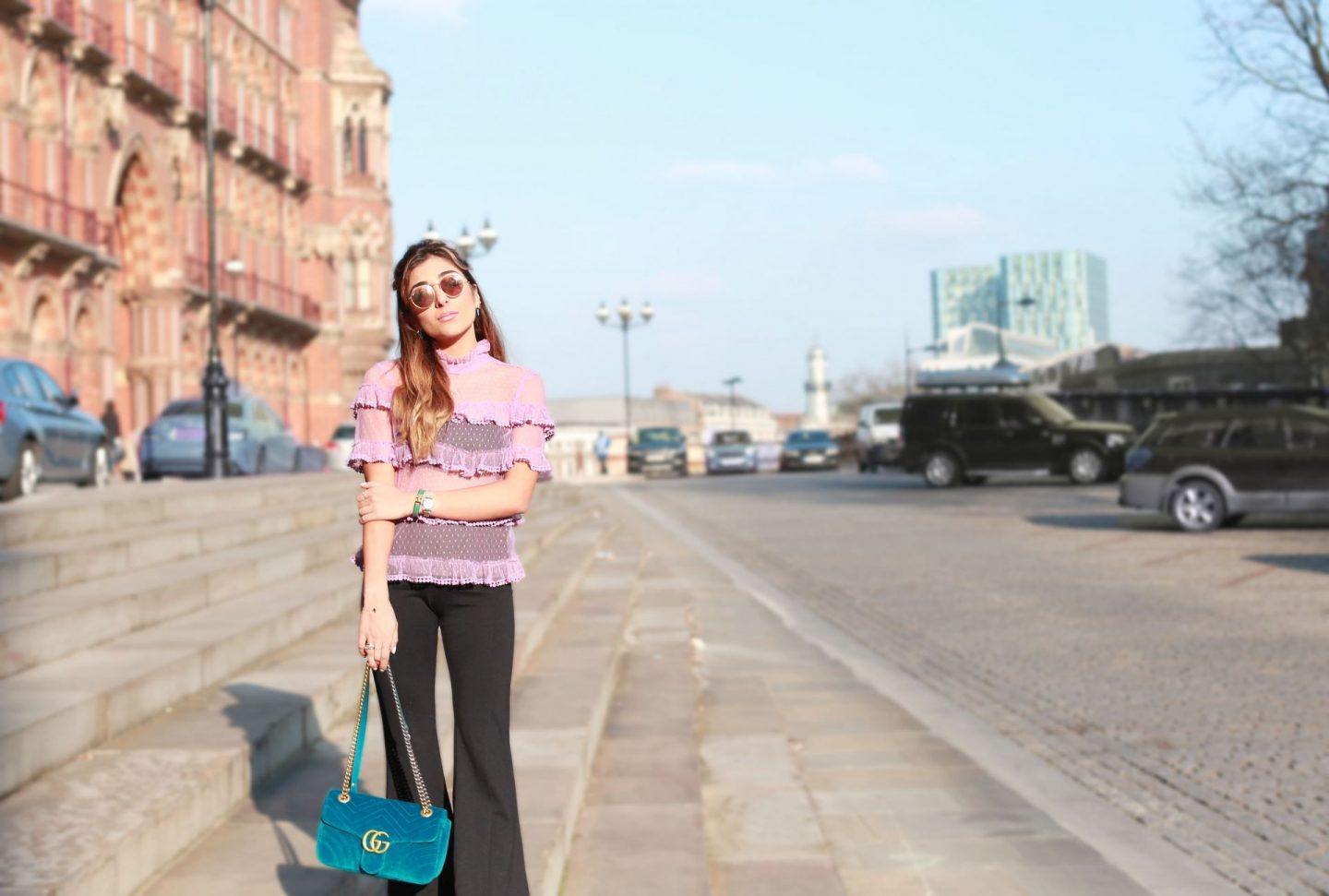 I'm not a last minute girl but any of you who were with me on Instagram live (@amelialiana FYI) that morning will know it was 30 minutes before I had to leave, and I still hadn't even begun to think about what to wear. When in doubt I call my stylish younger sister, Hannah, who I know I can rely on as she always saves the day. She brought over this sheer top, which she knew I would never normally be caught dead in, so she suggested/insisted I tried it on with high waisted trousers (similar). I was instantly obsessed! She often pushes me out of my comfort zone and I end up wearing piece I wouldn't normally have styled together but that's why I love asking her advice. The sheer pink fabric of the top totally contrasts with the striking trousers but I think all the flared aspects together work really well. I also loved the clashing pop of turquoise from this b-e-a-utiful Gucci bag.​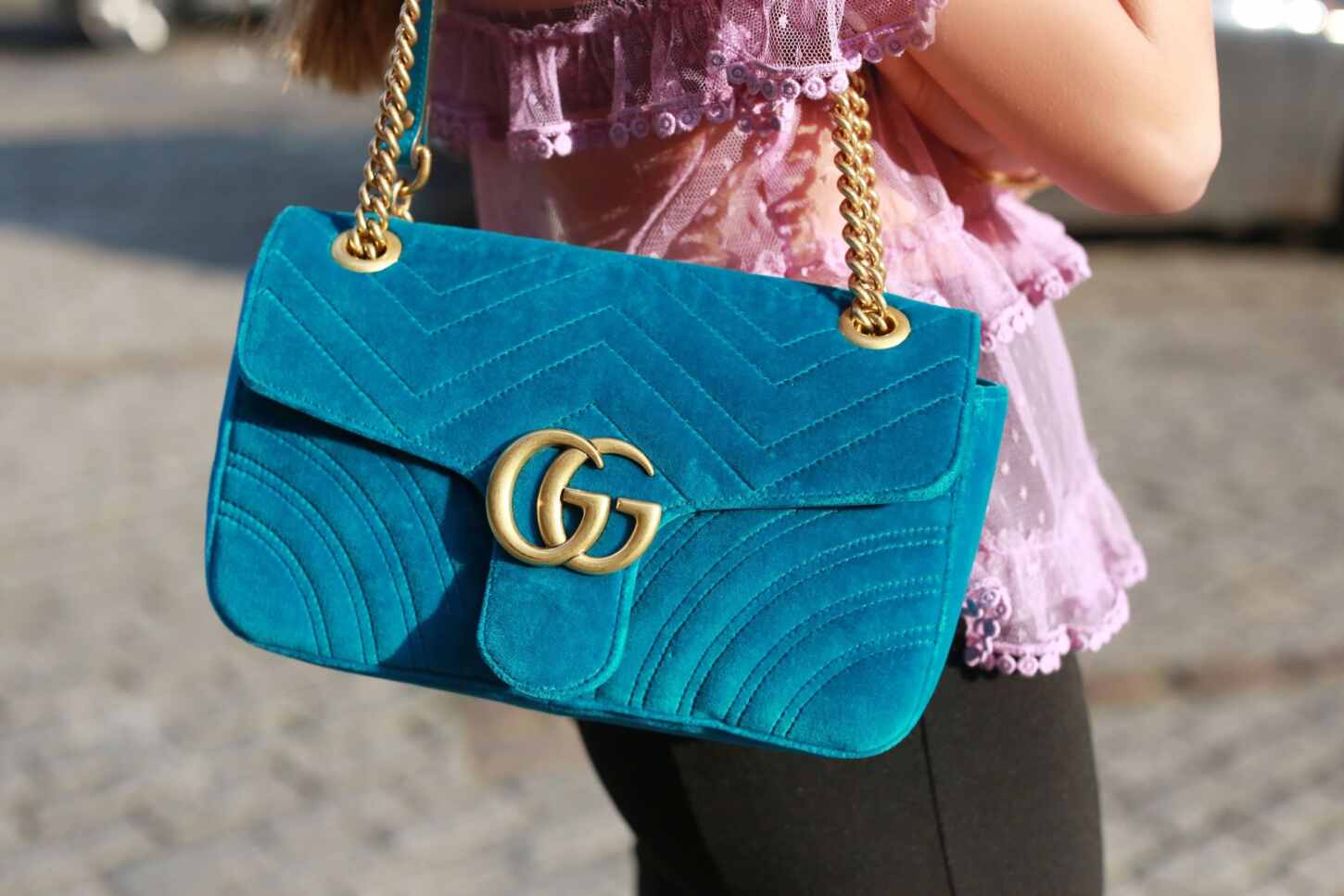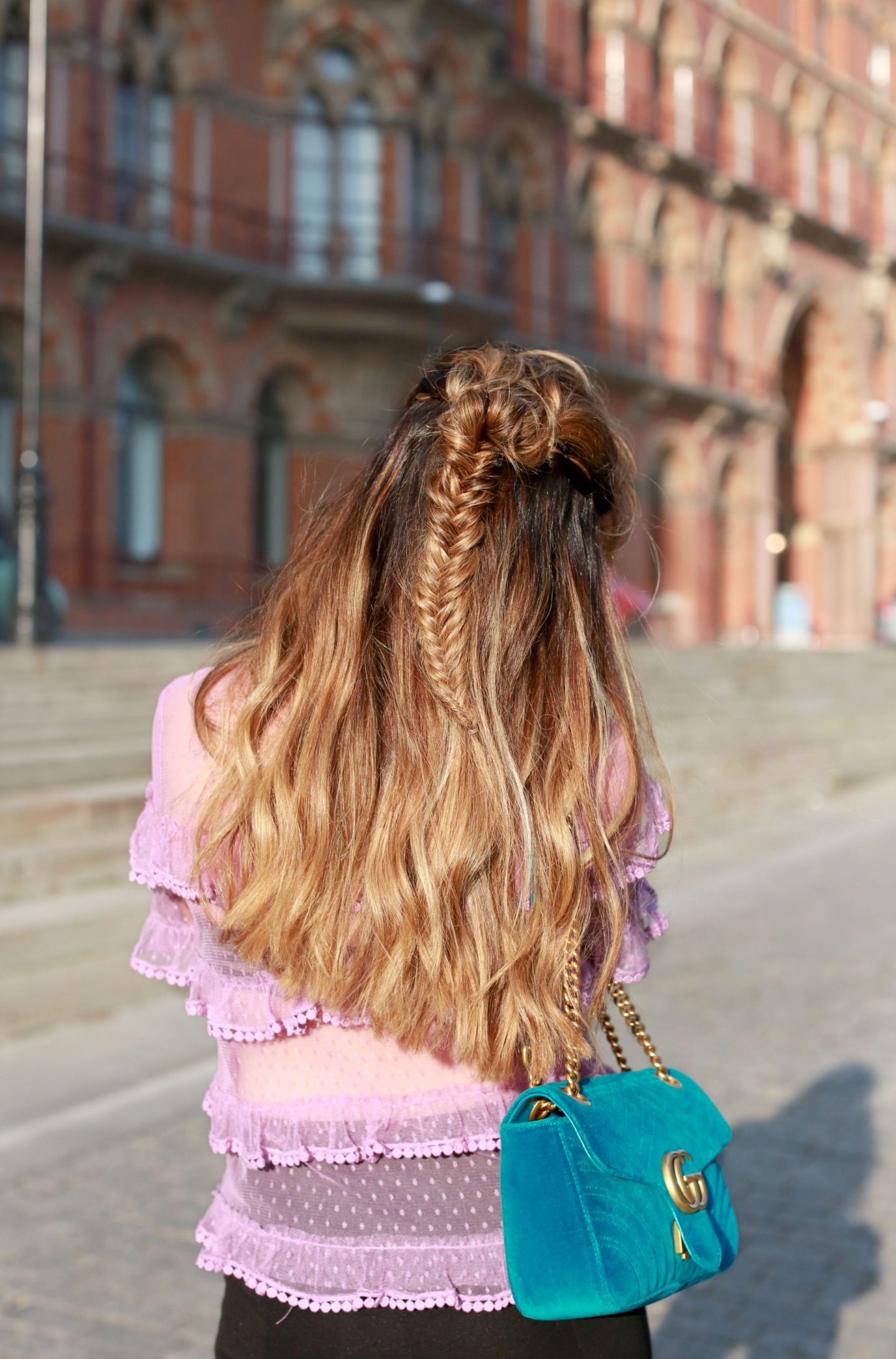 I got my own hair done that morning at SHOW Dry in Notting Hill. They did such a great job and my hair lasted all day without any touch ups. You may have heard me talk about this salon before, I love how unique their styling is. I went in saying 'something creative and fun with a half up fishtail' and came out with this incredible do that is so wearable yet still something different than what I normally do myself.