A few weeks ago I spent such a special morning with all the women in my family at the Jo Loves store on Elizabeth Street in London. Although I had passed it many times (on the way to my favourite cupcake spot) I had never been into the store before and let me tell you - the place is literally fragrance heaven on earth. I knew Jo Malone knew her stuff when it came to fragrance but her latest baby, Jo Loves, showed so many gorgeous new fragrances with such special twists.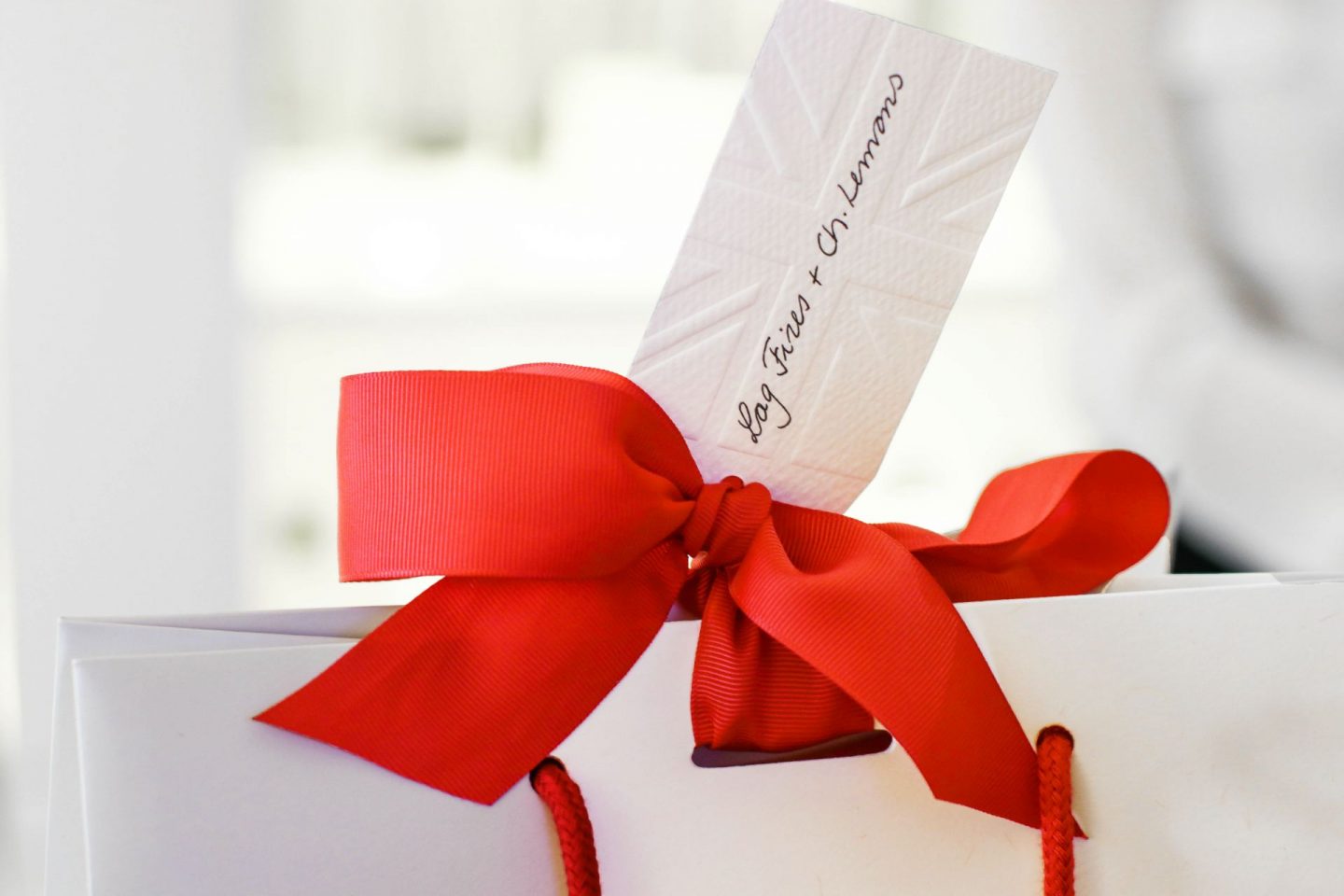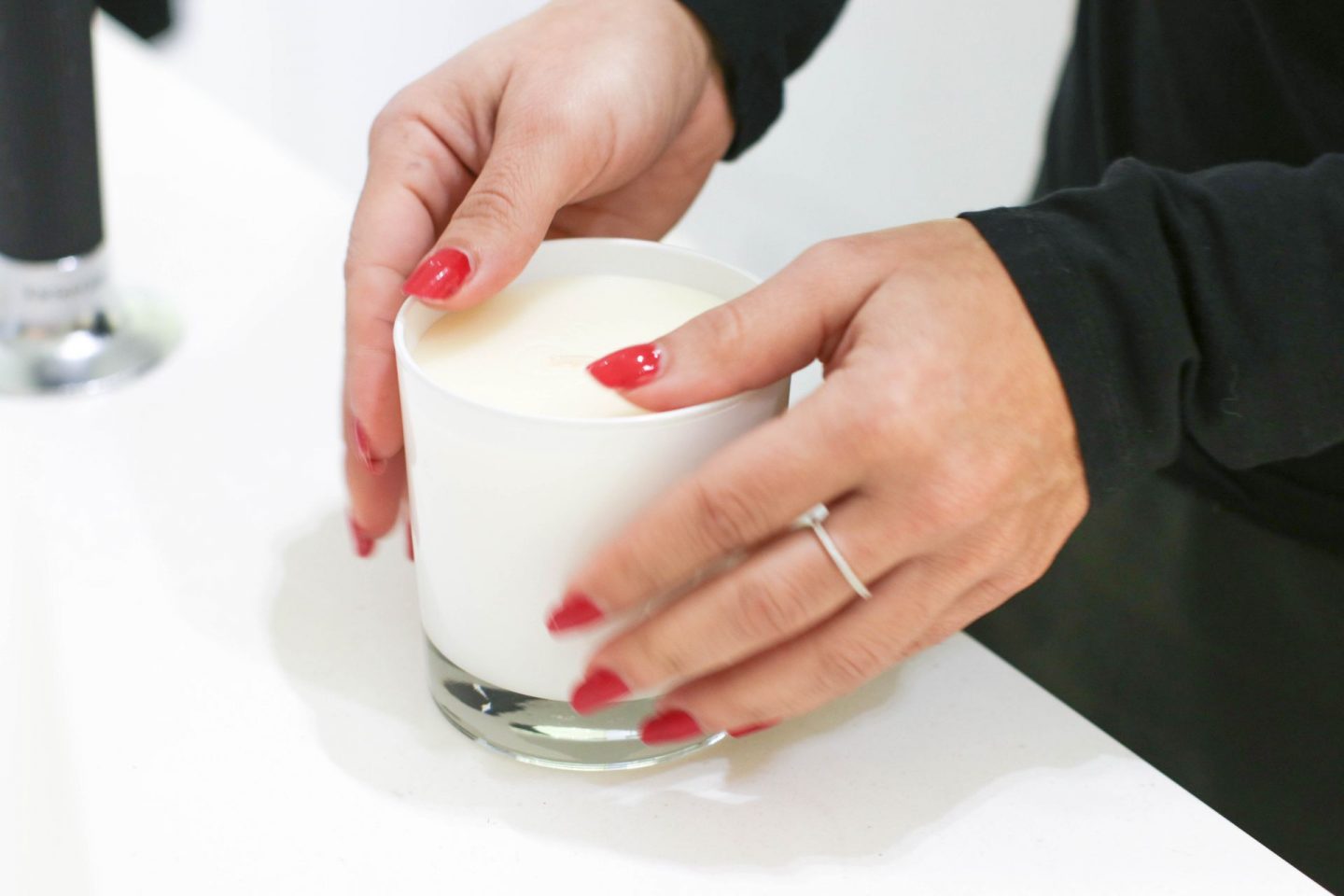 When we first arrived, we started off with a fragrance tapas experience. I had no idea what to expect, but it was a way to introduce all the different Jo Loves products in an interactive way. They started off warming up bath cologne and released it through a cloud of scented steam, the lotion was whipped and foamed before we applied it onto our skin, and  the cleanser was shaken with ice in a cocktail shaker and poured into a martini glass! This experience is complimentary in the Jo Loves store so I highly recommend spending a few minutes trying it out if you're passing by as it's a great way to imagine the scents in your bath, home or on your skin.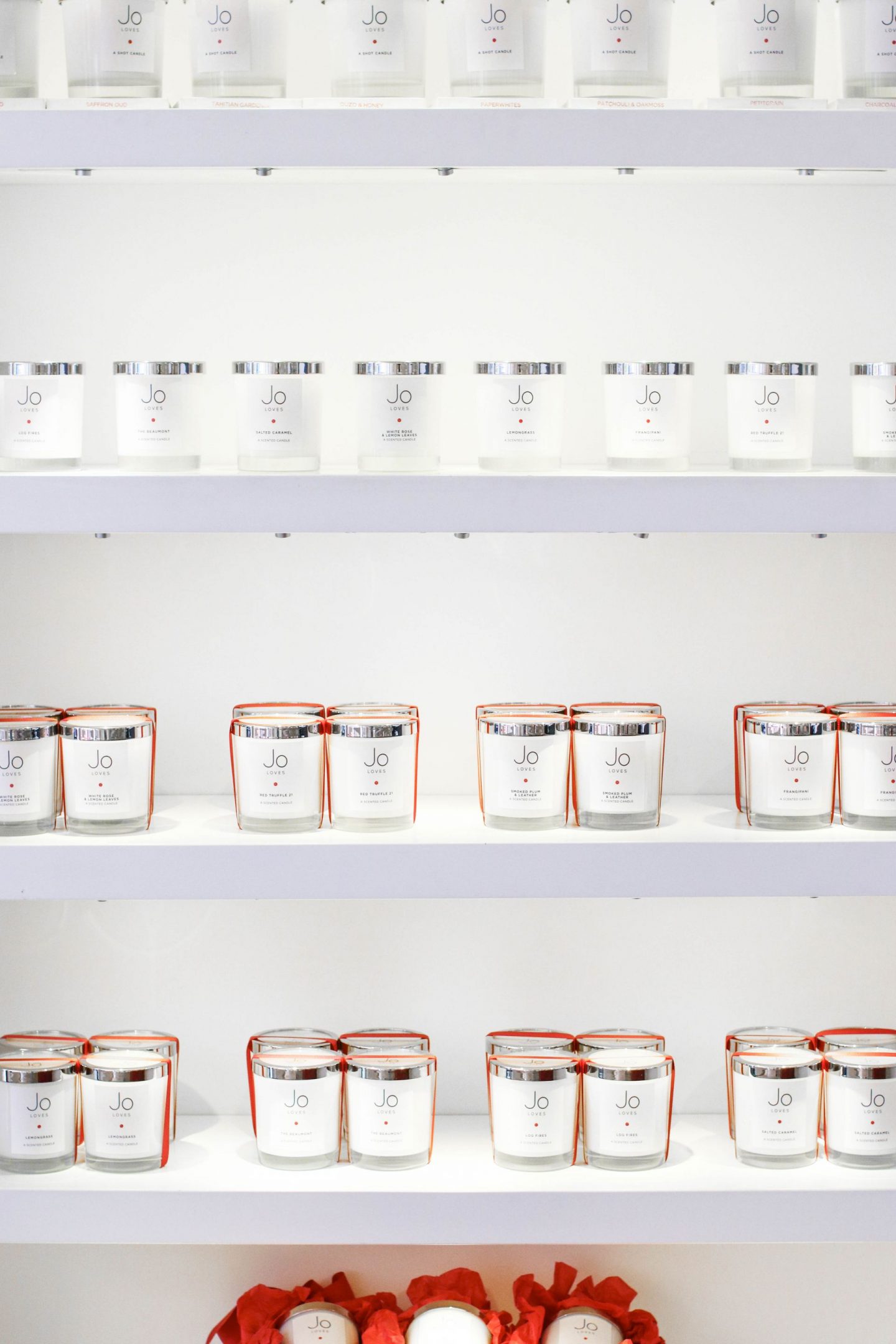 Next on our agenda was creating our own shot candles, which is a bespoke activity exclusive to the Jo Loves brand. The candles are made of two parts, two scents and you can build your own. We created our bespoke scents by sweeping different fragrances across white canvases to choose our base fragrance, and then also selected a shot of a another fragrance, which was then placed into the chosen base. We all walked away with our very own, unique candle! I haven't been brave enough to use mine yet as I'm saving it for a special occasion but my sisters room has smelt amazing ever since!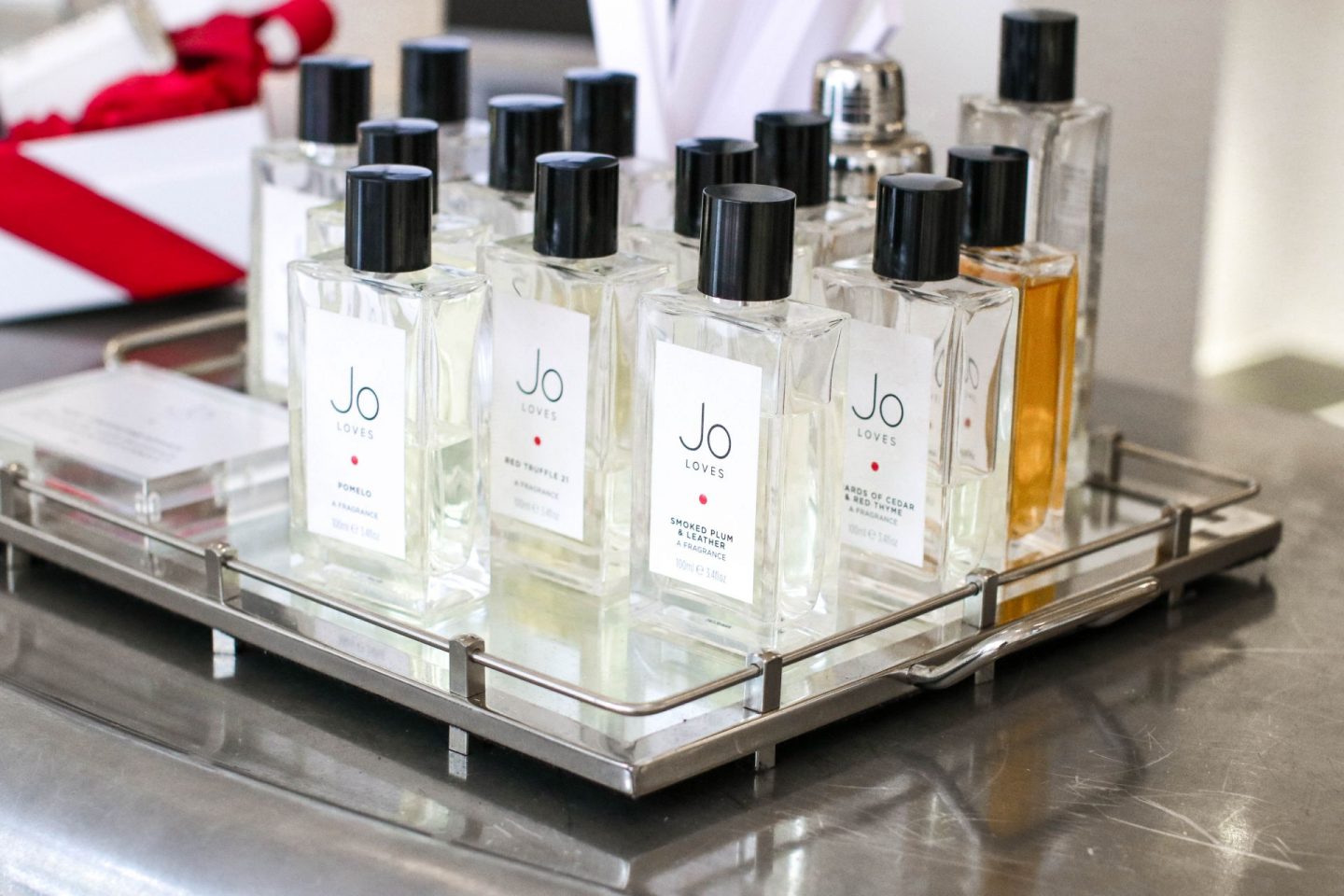 It was the perfect way to spend a rainy morning in London and if you want to see the day in action, more of the Jo Loves store & what scents we chose then check out my vlog below!
Jo Loves
42 Elizabeth Street 
SW1W 9NZ