I've discovered the Ruuby app which has been so useful as I've found it really difficult to book appointments in advance (and stick to them) recently. When timings change I have to cancel an appointment and it's so difficult to call a salon and get them to squeeze me in. Ruuby is an app which allows you to book last minute beauty appointments at so many amazing beauty spots and salons. Essentially the user has access to view all of the free slots that salons and beauticians have unbooked. If you're anything like me, I love to read just a few recommendations and reviews before booking and trying a new place which can be such a help. It's also the perfect solution for a last minute girl like me - I've even had someone come to my house within a few hours before for a manicure! Ruuby allows you to book manicures and nail treatments, hair cuts and blow dries, brow upkeep and much much more.
Quiqup is being described as the app which is transforming London into New York. That's because this is an app which delivers anything to your door...anything. Recently I've used it for takeout/food delivery but the list is endless: groceries, electronics and health & beauty items. If you have a tendency to be a little impatient then the app also has a clever tracking device so that you're able to see exactly when you're driver is going to reach your door. Obviously I don't need to hand over cash, as all of the payment is processed through the app. Whilst sometimes I do like running small errands, popping out to collect things and checking them off my list, we all know it's not always the most convenient and that's why Quiqup can be seriously helpful. For example I can imagine using it when I'm cooking for friends and don't have time to pop out to pick up the 2 or 3 ingredients that I'm inevitably missing, or maybe the night before a flight when I need to print a confirmation and my printer I've run out of printing ink. 
P.S. Perhaps this app should have come with a warning as I probably use it a little too frequently!
I downloaded Lightroom as I wanted to be able to edit the colours more specifically within a photo. Recently you may have noticed just how much I've been loving colour on my Instagram feed and in my blog posts. I've found Lightroom to be the most user-friendly photo-editing app for me and editing the colour on my phone as opposed to my laptop saves me so much time.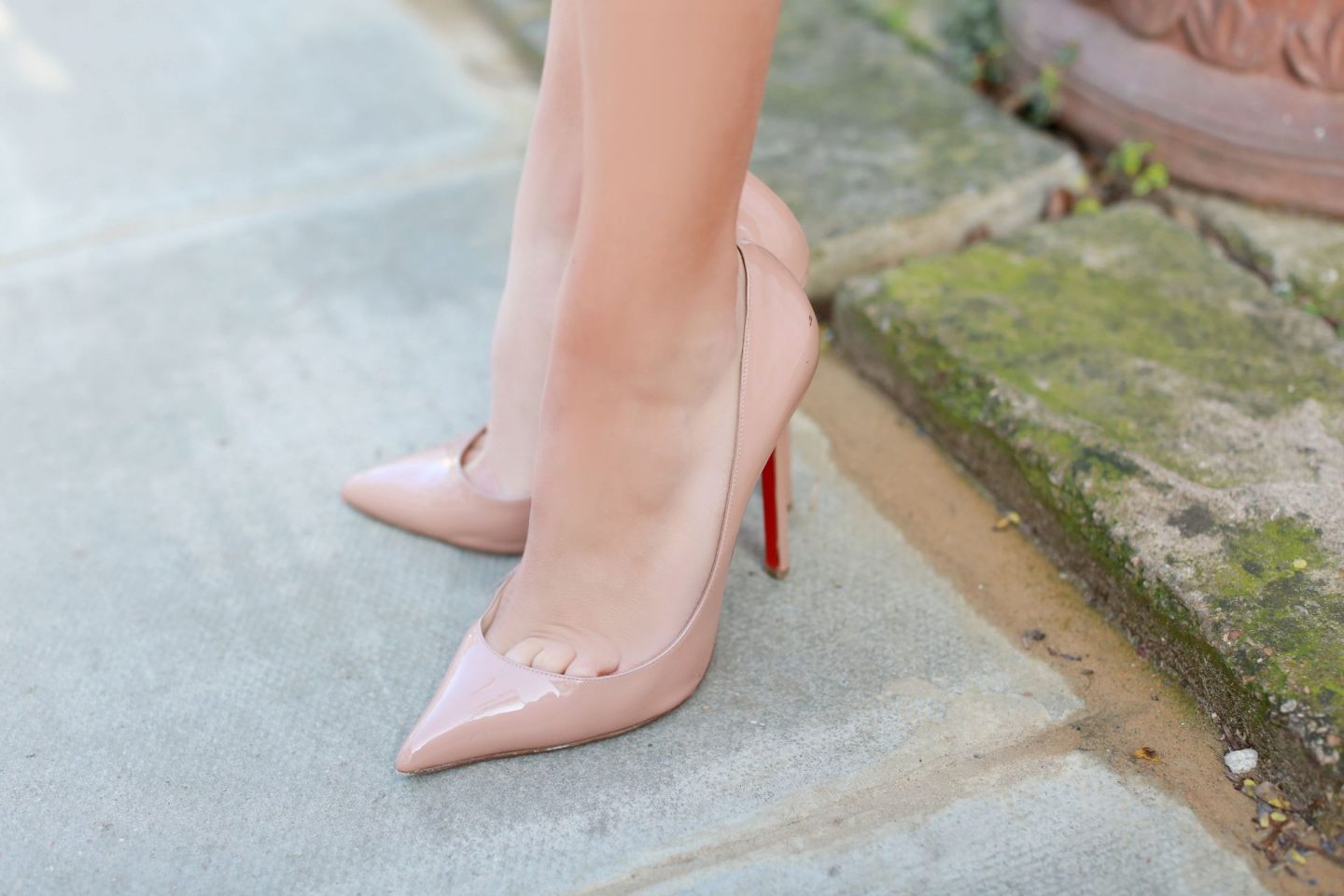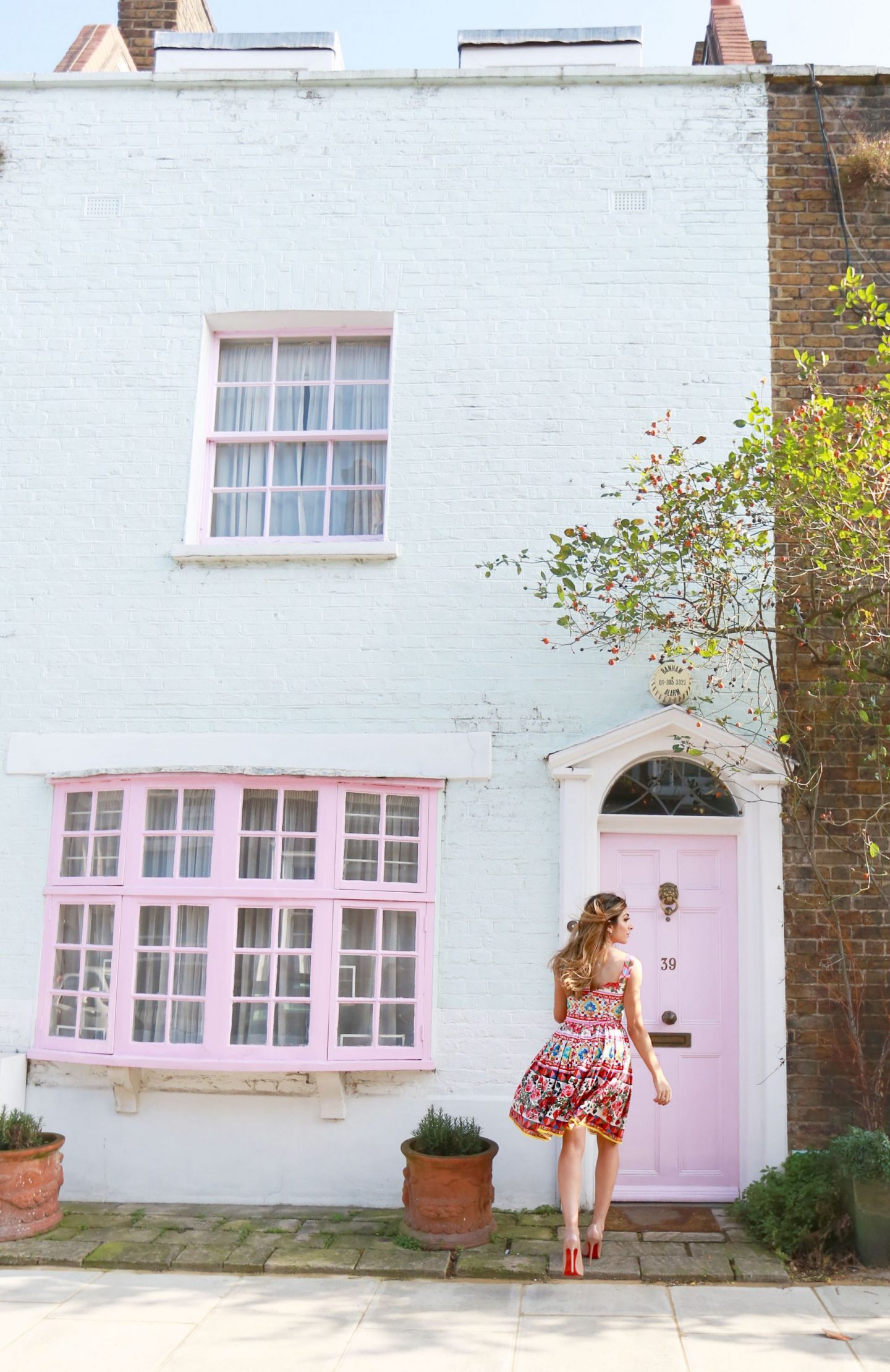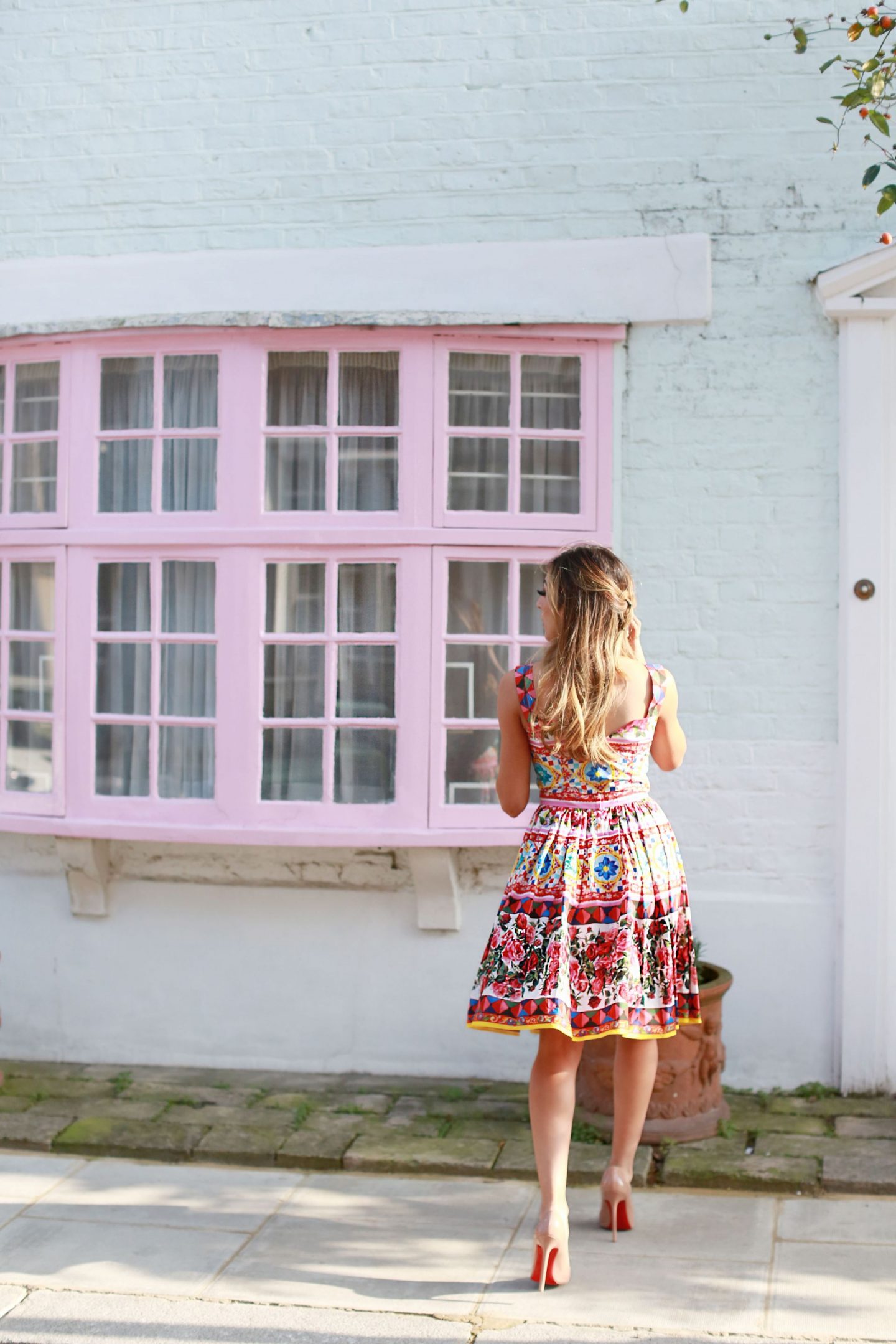 Anyway, enough about apps, let's talk about my outfit. I do almost all of my shopping online now and I like to try ordering from different sites and really browse to find unique pieces. This is probably one of the most gorgeous, show-stopping pieces I have ever worn. Everything from the cut, to the print, to the small button details makes me feel like a princess. When I'm wearing a dress like this I have to pair it with only the most simple but classic nude heels which won't detract from it's beauty! It's from Luisaviaroma which is one of my favourite places to order clothes from. They have an excellent return policy which, if you're anything like me (avid, online shopaholic) this makes the online shopping experience super easy and relaxed (no frantic rushing to the post office with returns bags and packaging tape, phew).