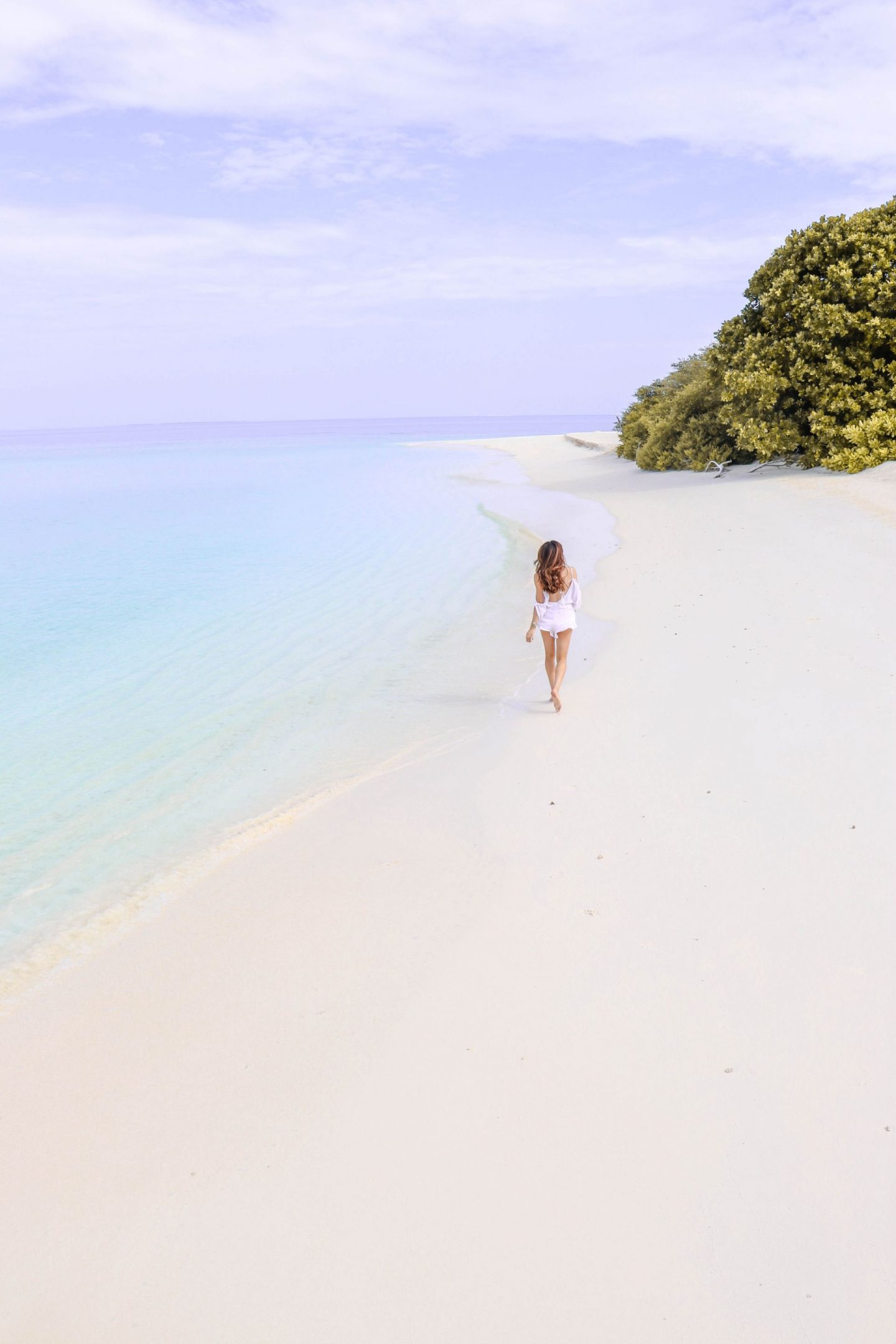 ANANTARA KIHAVA MALDIVES REVIEW
Back in November, David and I headed to the Maldives for the first time and stayed at the Anantara Kihava. 
It was a ten hour overnight flight followed by a small, sea plane over to the island, where we were greeted by the hotel team. Then we made out way to our room for one of their rituals, a milk foot bath, aimed at depuffing the feet and reenergising your body. 
It was really the most perfect first day as we then had a delicious lunch and headed for a massage at the spa. One of the most amazing things about the massage (apart from the massage itself) was the view, as we looked down into the sea through a glass floor, whilst lying on the bed.
RESTAURANTS
The Anantara Kihava has seven restaurants, we usually ate at Plates for lunch and Salt was my favourite for dinner. I absolutely had to mention the Sea underwater restaurant as it was one of my favourite experiences from the whole week. The restaurant is actually under water and as you're sitting eating your food, the most beautiful fish will swim by. It almost feels like a dream and is one of the few underwater experiences like this in the Maldives. If you're not a fan of snorkelling or diving I would highly recommend this!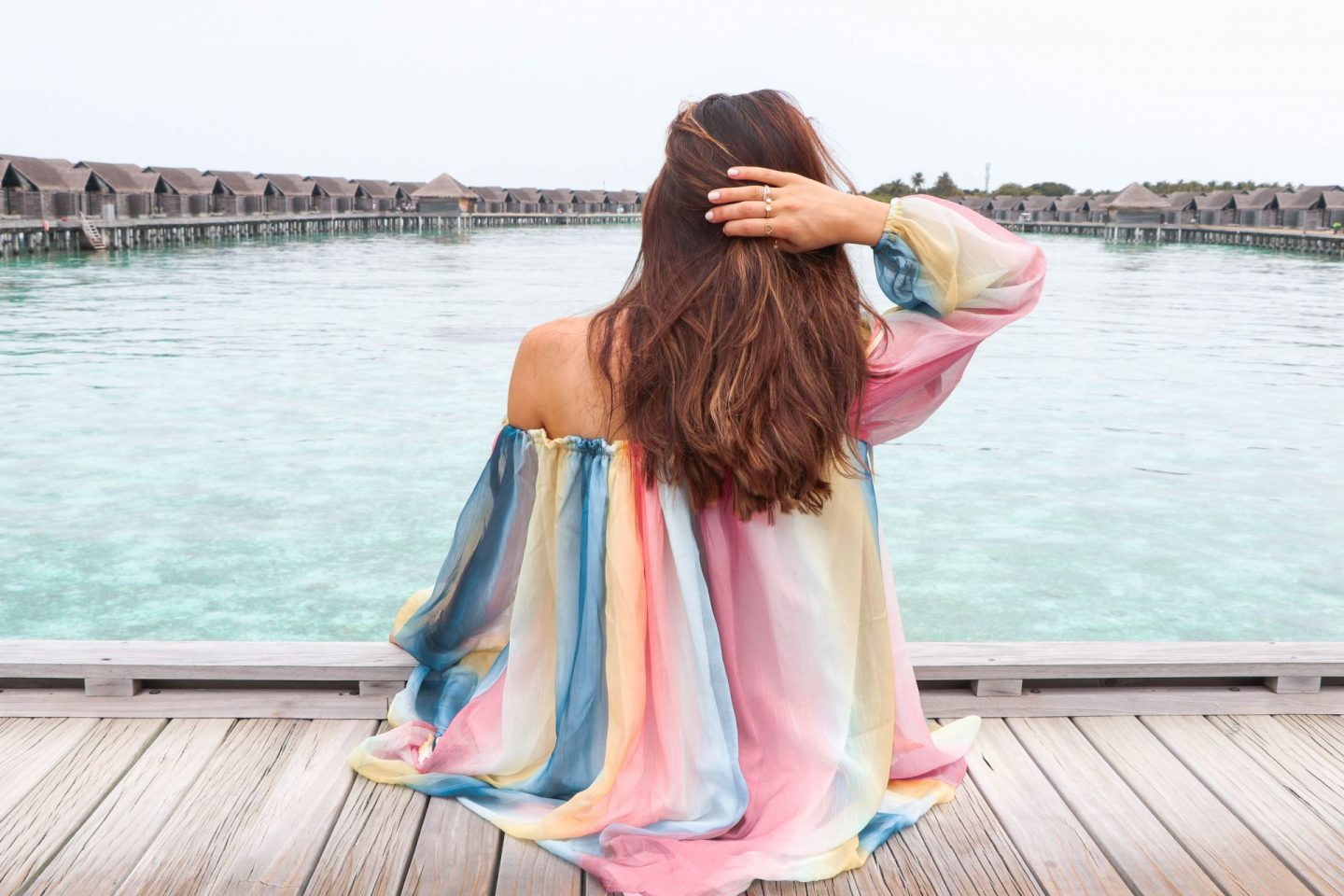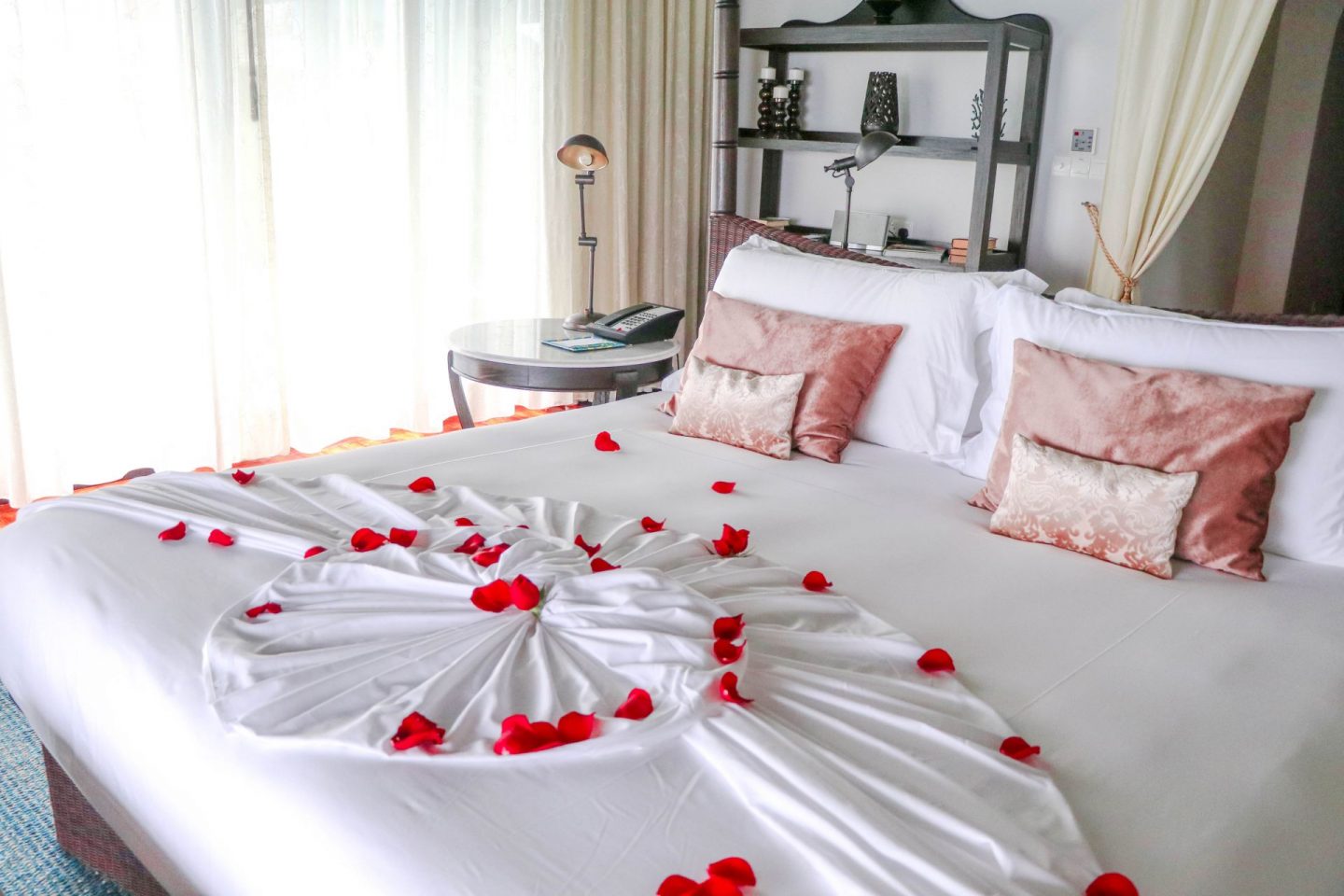 VILLA
We stayed in a water villa which was an incredible experience. You're basically staying on top of the ocean and there's no way you can forget this. Whether you're showering, going to the bathroom or having a bath, you've got glass below you so can see straight down into the ocean and even see baby sharks go by. It's unreal! We had our own pool which looked out onto the ocean and it was perfect for a little pre-sea dip and cooling off. If we weren't in the pool or the sea we were most likely on the sun loungers listening to the sound of the ocean, the whole time we were mesmerised. Whilst there are many individual water villas next to each another, it still felt really secluded, private and romantic. 
ACTIVITIES
One of the most special aspects to the hotel is the coral reef. We went out everyday with a snorkel to marvel at the gorgeous sea life. It truly feels as though you're in a film set, and it just doesn't seem real. I even spotted a turtle and squealed underwater! We also headed jet skiing and saw dolphins passing by which was truly miraculous to see them in their natural habitat!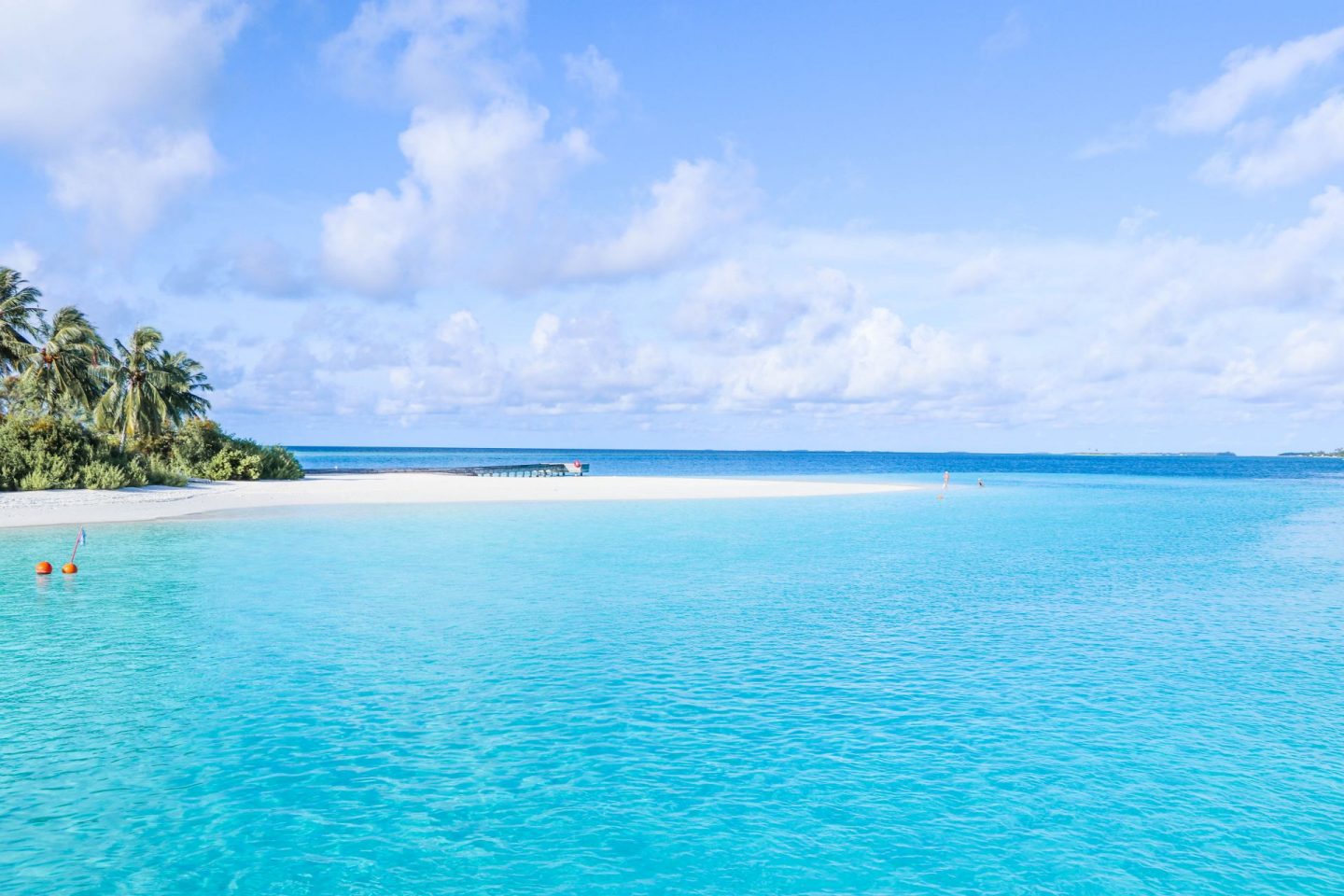 STAFF
What really stood out about this hotel was the family feel of the staff and the people. You really get to know every staff member and they are constantly making you feel so welcome and friendly. One of the waiters, Happy, knew that I was a serious coconut addict so he would save me a fresh coconut every morning, otherwise they disappeared so quickly. It was little touches like this that really made me fall in love with the whole atmosphere of the hotel and made it such a special stay.
I honestly could not recommend the Anantara Kihava enough, it would be the perfect place for a romantic, relaxing getaway with your loved one. 
PER AQUUM MALDIVES REVIEW
One of the things I was often asked when I mentioned that we was going to the Maldives was 'what are you going to do there?' My family are all 'do-ers' and relaxing breaks are just never going to happen, but the PER AQUUM is the perfect place as it's such a relaxing spot, but there's also plenty to do for those who want to fill their days with a variety of activities.
ACTIVITIES
First of all there's a games room filled with video games, golf and all that kind of stuff stuff (*wink wink* - can you tell I've never played a video game in my life?). There's enough sports to keep you busy all day, from waterskiing, to paddle boarding to jet skiing, oh and I can't forget to mention tennis. One of our most special activities was a boat trip which took us to a deserted island to snorkel. It was absolutely beautiful! We really felt as though we were observing nature in its truest form, swimming above schools of fish, turtles, baby sharks and not another human in sight on the island. One of the most appealing aspects of the PER AQUUM is the kids club, even though I don't have a child, I still had a proper snoop around and was so impressed. Activities for all age ranges and facilities such as a nap room, an outdoor play area and multiple staff so your child is in safe hands. Certainty the most child-friendly hotel I've come across. 
VILLA
We stayed in a beach villa which was incredible as it felt completely secluded, plus we had own private access to the sea so during one of our rainy days we went for a monsoon swim in the ocean which is still so vivid in my mind, I will never forget it. The entire bathroom is outdoors which is such a crazy feeling, having a bath surrounded by greenery and showering with the blue sky above. 
RESTAURANTS
One of the key features about the PER AQUUM are the restaurants, as there are so many outstanding ones and I was amazed by the variety of cuisines. With 10 to choose from, we tried almost all of them, only missing a few because of weather conditions unfortunately. We both fell in love with Tribal, an African themed restaurant with incredible meat dishes, I would highly recommend you visit if you're a meat eater. Nest is also an absolute must, it's raised one level above the ground and feels like you're eating in a tree house. 
If you're someone that likes lots of activities and keeping busy the vibe of PER AQUUM will be for you, especially if you have children. One of the most special features for a coconut addict like myself is the island coconut man, Imran. Wherever you are, no matter the time, he will come and deliver fresh coconuts to you to drink and eat. 
You can check out my vlog below to see everything in action but in all honestly, it doesn't do the beauty of the Maldives justice!​