Talking about jeans, jumpers and heels seems so foreign to me at the moment after just having spent the past week in India, but as I'm on my way back to England I had to tell you about my current favourites before I left…
I can not even begin to tell you how much I love this Dunia Algeri bomber, I was mainly attracted to the unique sleeves but after looking into the brand everything is handmade and 100% alpaca which means is super soft and cosy. It does shed a little on cotton but I don't mind at all (light shedding doesn't bother me so much thanks to Duke) but it's so snug I could live in it. Second favourite is this gorgeous super cute bag from Coccinelle which I just fell in love with! It's so me with the half heart and pink top handle. I adore it! Plus it fits much more than it looks like it does. This was my first foray into Cocinelle bags and I will certainly be trying more. 
By Alona is one of my all time favourite jewellery brands, I currently have been wearing these same earrings for weeks and am actually wearing them on the plane home (along with my favourite hamsa ring too). Lastly my jeans which are the perfect fit, cut and colour and don't break the bank – thank you Storets. I can always rely on you to bring on trend pieces that are easily accessible! 
As I mentioned I'm heading back to London now and can't wait to share the rest of my India pictures with you on instagram (@amelialiana if you don't follow me already – wink wink)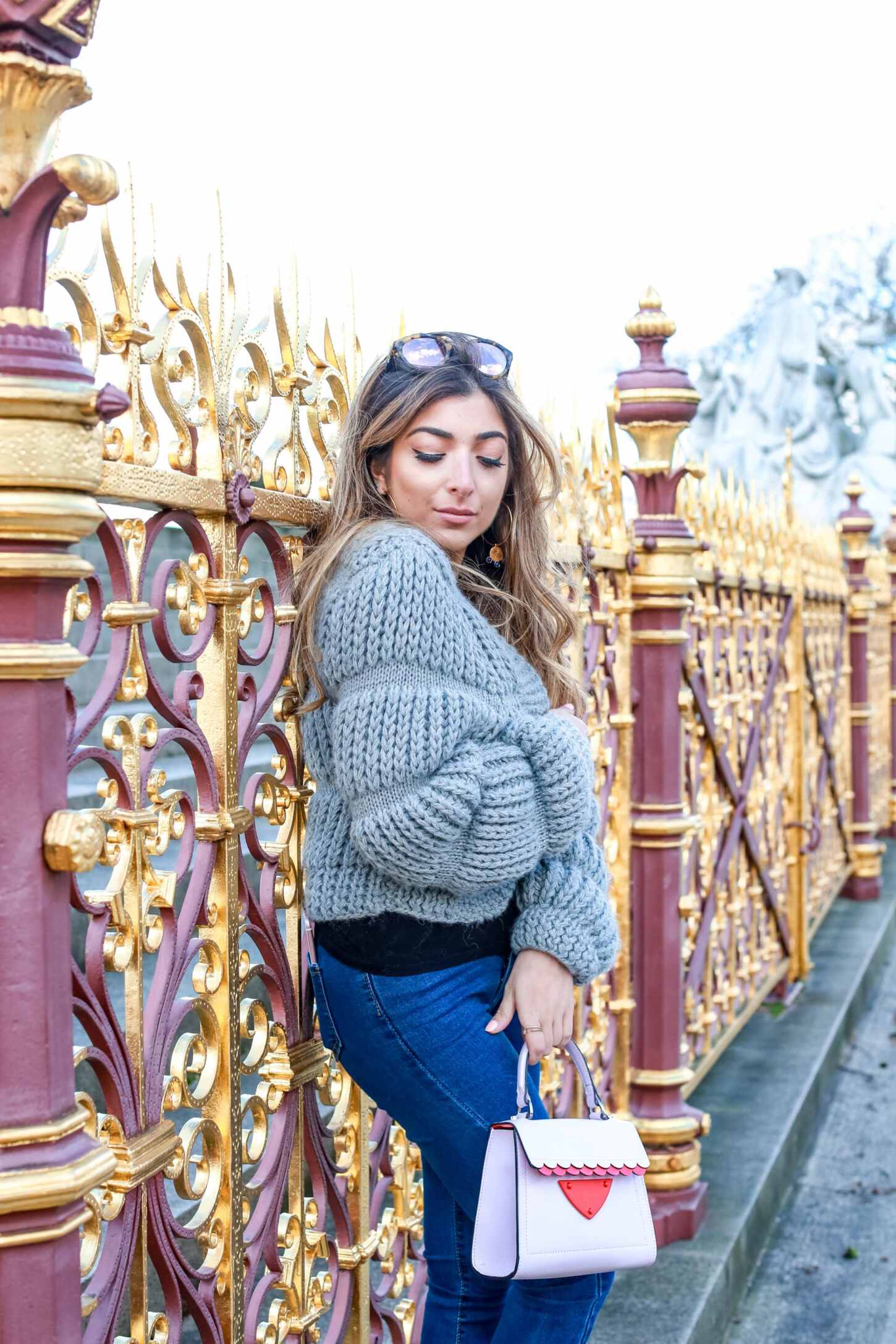 Shop The Look