My first experience of Giorgio Armani Beauty was on their counter in Harvey Nichols getting my makeup done for an event my mother was putting together, it was a few years ago and was one of the first times I had ever had my makeup done. Since then I've believed the best way to experience makeup is getting immersed in the world of the brand and that's exactly what Giorgio Armani Beauty have done with their next beauty venture. 
I headed down to their new beauty pop-up in Covent Garden, the Armani Box, for an exciting morning of beauty play time, makeovers and a sneak peek at their exclusive products. This is the box where Armani beauty makes magic, every shade of every product displayed so beautifully alongside elements from the fashion shows, fabrics and colours.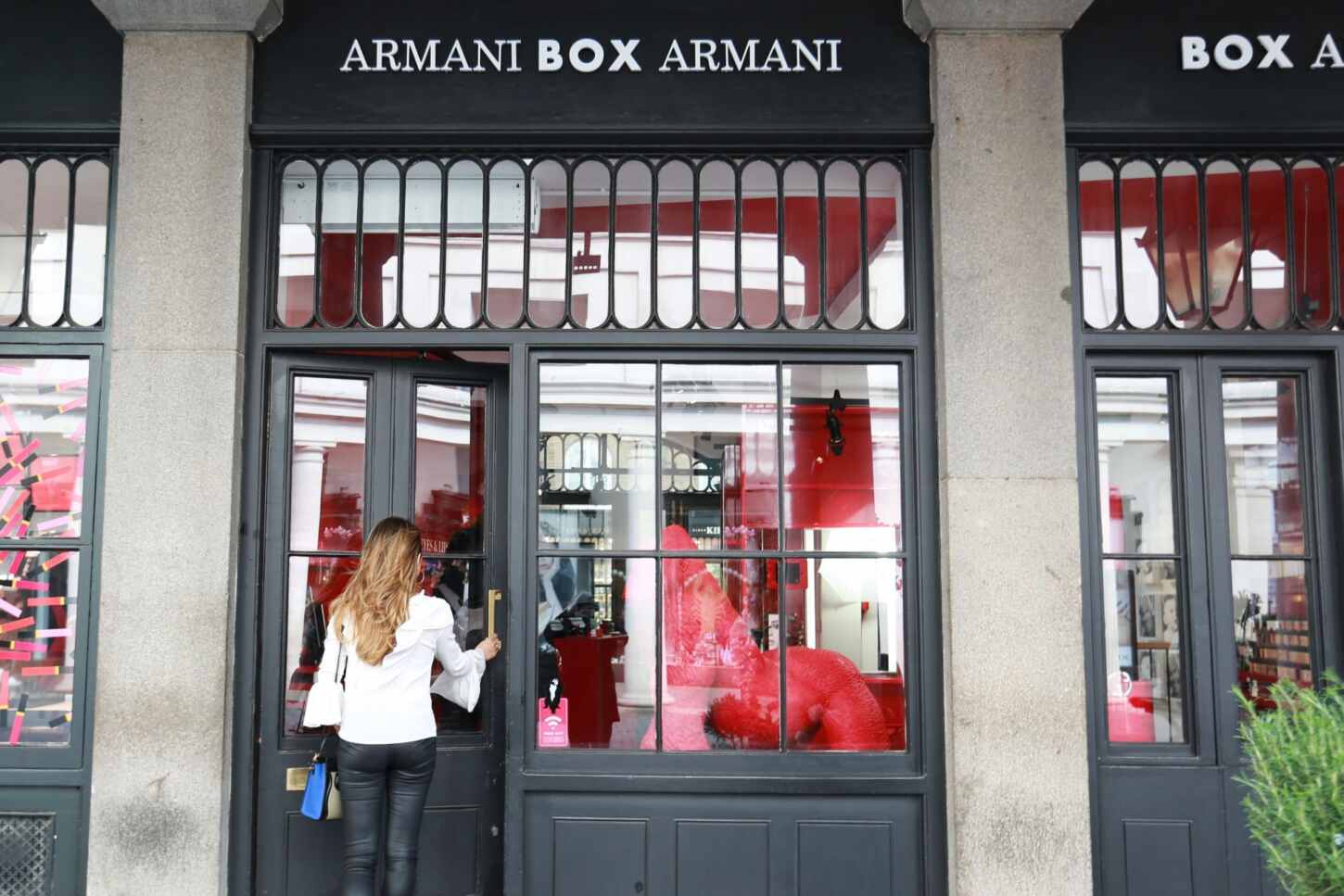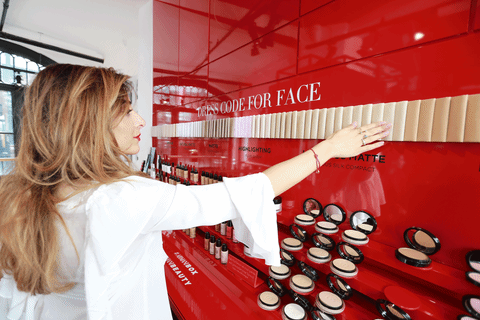 One of the best things about Armani Beauty is their variety – it's not just makeup, it's skincare and fragrance too. So this is a one stop shop for all three and the perfect way to introduce yourself to the brand or to try new additions to your makeup bag. Personally, one of the biggest advantages if going into the Armani Box is getting yourself colour matched with their makeup artists for any of the fantastic bases Armani has to offer. My favourite is Luminous Silk but their latest launch Power Fabric is slowly pushing that off the top spot. Either way there are so many options and finishes for you to choose from and I think foundations are by far the most stand out products from Giorgio Armani Beauty. However there is a special exclusive you can get your hands on only in the Armani Box, Rouge D'Armani lipstick in Urban Gorilla Red. It's what I'm wearing below and it's such a perfect shade, not too blue, not too orange and would compliment all skin tones. Plus it's embossed with Uri the Gorilla!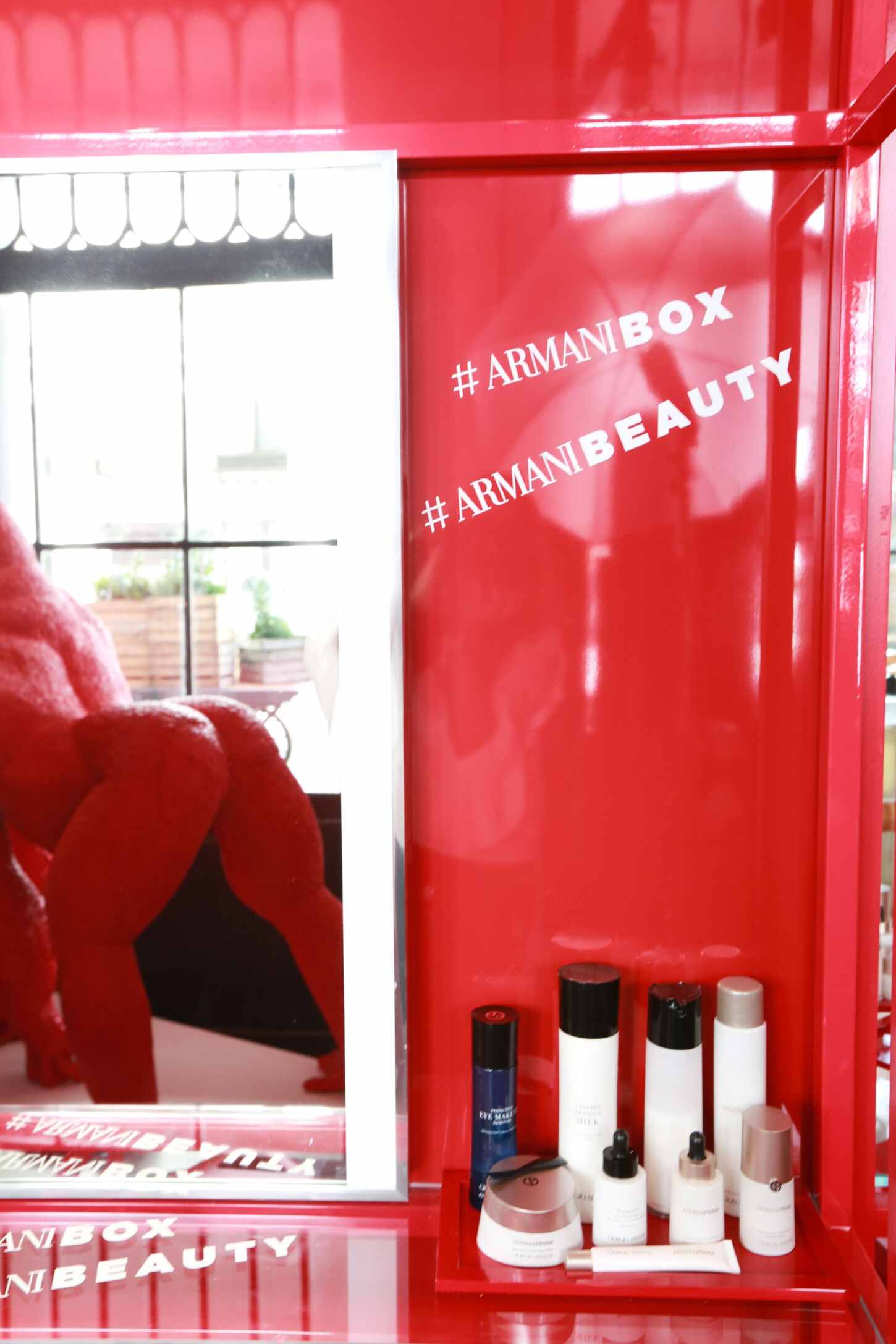 Anything you buy can be personalised then and there with an engraving service. You can get anything from designs to initials, my sister squealed for joy when I gave her her favourite lipstick with her initials on the lid. 
Something unique about the Armani Box is their digital experience where you can record a personal video of you entire makeup look and watch to re-create at home. Plus Armani will email you a look book of all the products and shades used during your session.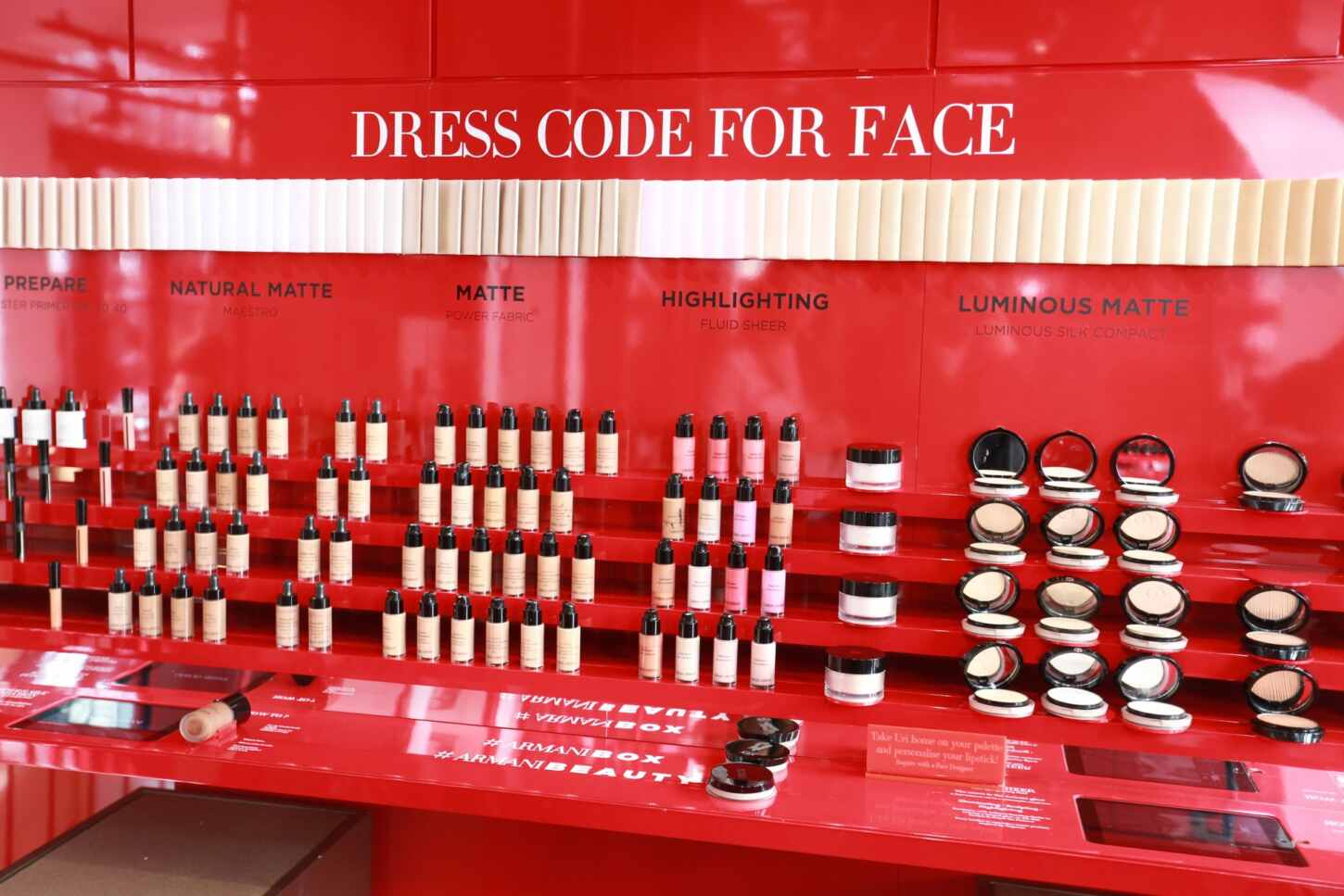 To lead you into the right direction I've popped below my top 5 products from Giorgio Armani Beauty, it was so hard to narrow down…
Giorgio Armani Luminous Silk Foundation for being my all time favourite number one base. It's the holy grail long lasting, flawless skin inducing, perfecting, easy to blend base that I can not rave about enough. 
Giorgio Armani Lip Magnet & Lip Maestro. I paired these two together because I couldn't decide between the two but they're both completely different. Lip Magnet is a liquid formula that dries down to a comfortable matte but the shade range is so gorgeous (you can check it out here) and Lip Maestro is more of a creamy stain.  
Giorgio Armani Maestro Glow Foundation is the one for a serious glowy base. It's one of the rare foundation I've found that adds a glow without looking like you've just been for a jog in the heat. I like to mix mine with Luminous Silk for some added illumination. 
Giorgio Armani Maestro UV Skin Defence Primer SPF 50 is one of my favourites for a high SPF with an added primer benefit too. It sinks into the skin easily yet doesn't leave a white film over the skin like some high SPFs can. 
Giorgio Armani Prima Glow-On Moisturising Face Balm is like heaven for dehydrated dull skin, it instantly lifts and plumps the skin and smooths over imperfections to provide an even and more illuminated base for makeup. 
Honourable mentions go to the Eyes To Kill Mascara for giving the most amount of volume, Eye and Brow Maestro for their amazing natural looking formula and being a great multi-use product and Luminous Silk Powder for being the best setting powder on-the-go.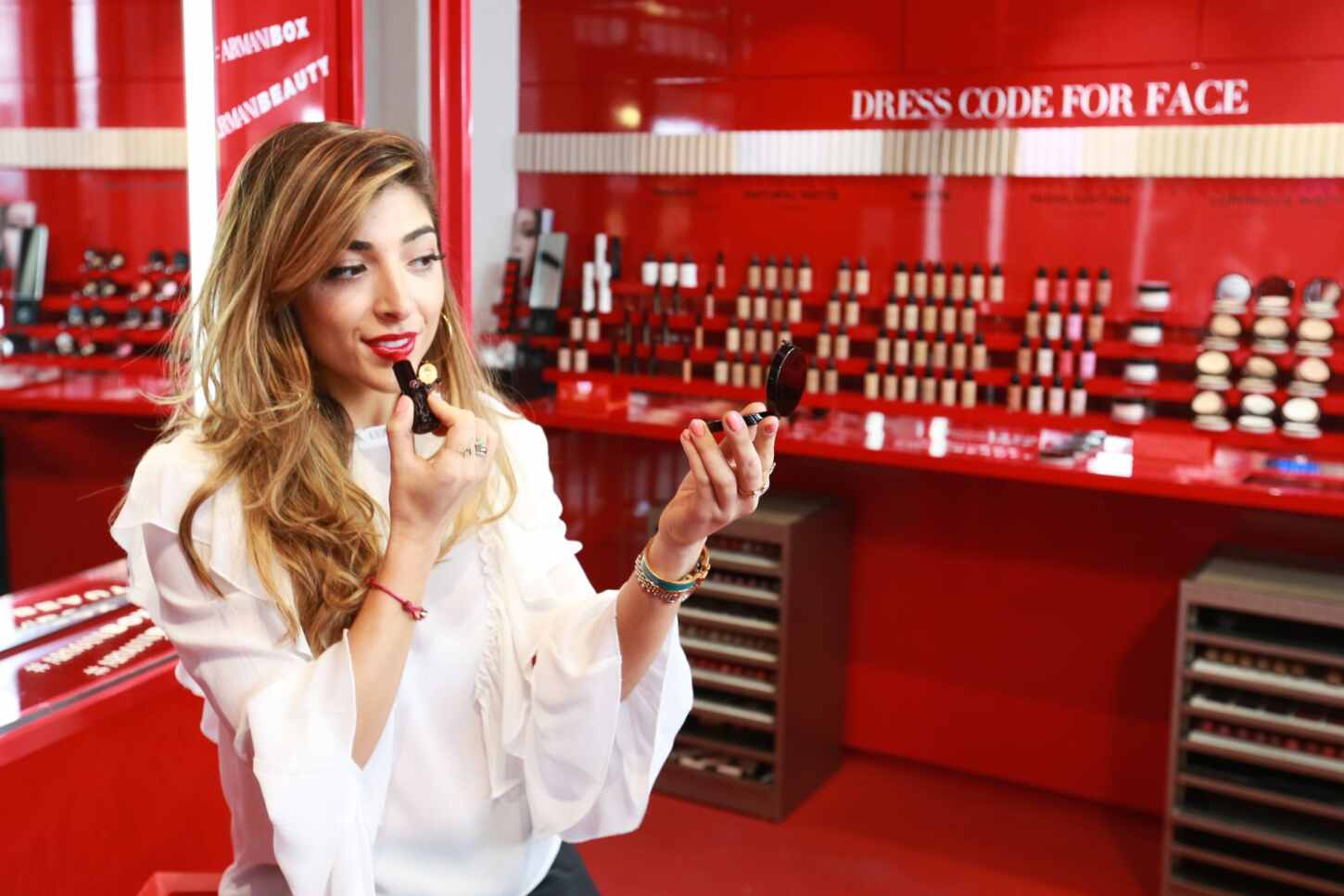 You can find and enjoy The Armani Box at:
6a THE MARKET BUILDING, COVENT GARDEN 
LONDON, WC2E 8RF
Opening hours:
Monday – Saturday 10am until 7pm
Sunday 12pm until 6pm