Paris is one of those cities that never fail to amaze me. No matter how many times I visit, I keep on discovering new dreamy spots that leave me head over heels in love. After my Paris vlog, I had to share them with you, so today I'm here to reveal some of my absolute favourites!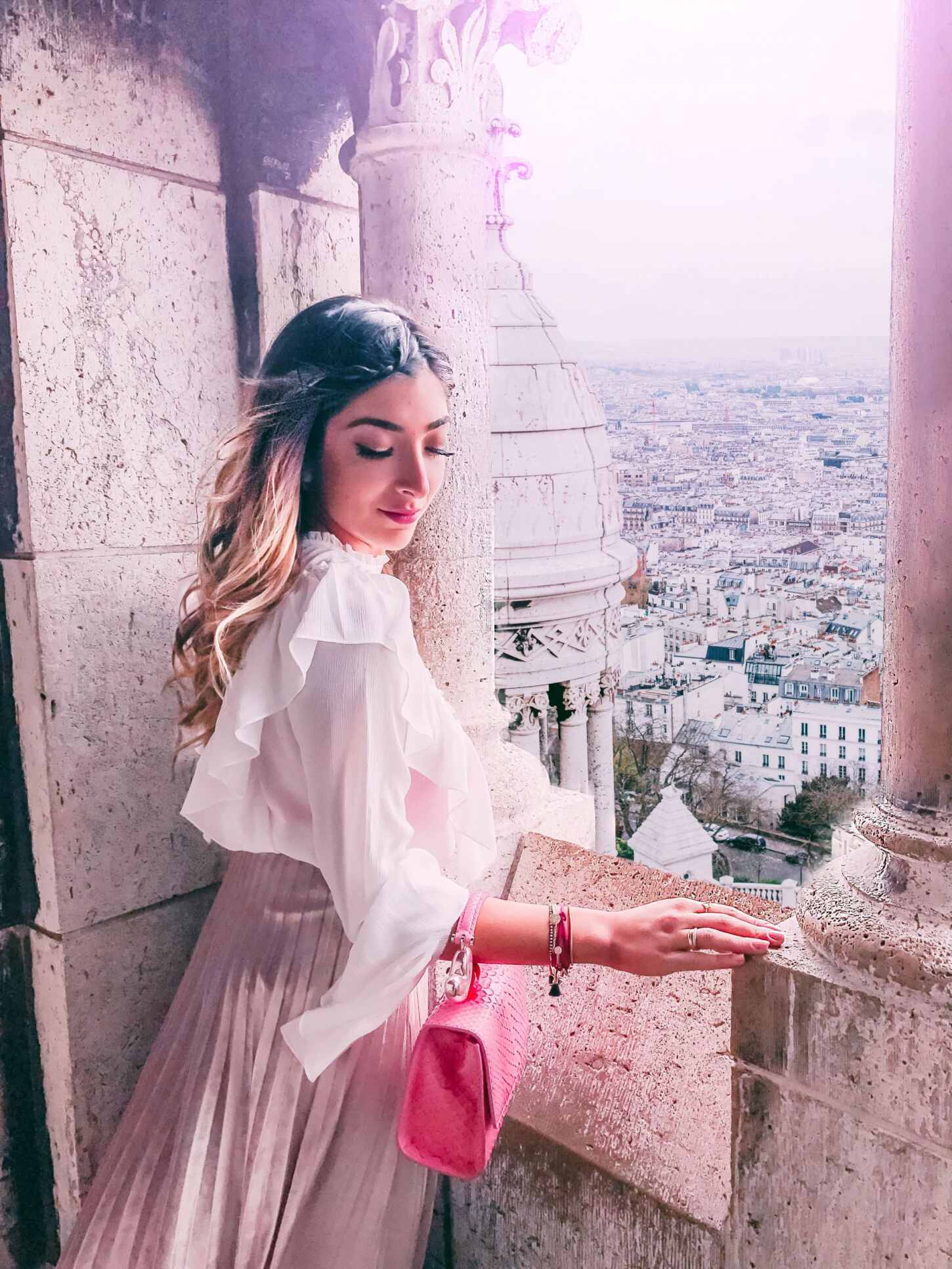 VIEW POINTS
Nothing can beat a great view from the top! If you're not afraid of heights, the Sacré-Cœur Basilica and the Arc de Triomphe should be the first on your to-see list. Besides the obvious one – the Eiffel Tower – of course.
The popular vantage point from in front of the Sacré-Cœur is not bad at all if you're looking for free city views only, but it can't beat the view you get to experience if you climb up a windy staircase to the top of the basilica. It's breathtaking and totally worth the seemingly never-ending climb! You get to see the whole Paris, and the building itself provides a great backdrop for dreamy Insta shots.
The Arc de Triomphe is a great place to visit as well if you would like something more central. There's a terrace on top from where you can enjoy panoramic views of the city centre, and it's also one of the best spots to watch the sunset!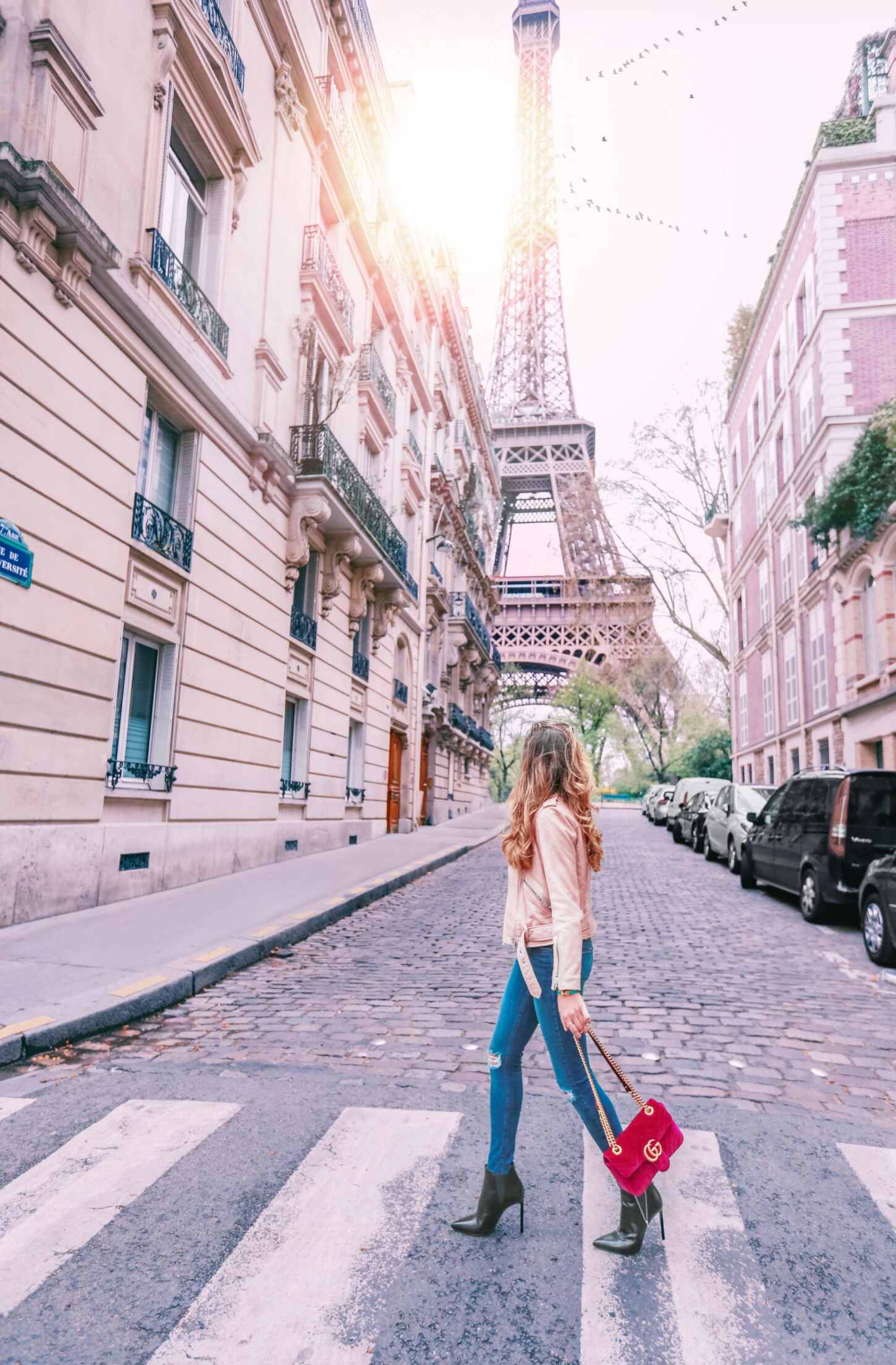 EIFFEL TOWER VIEWS
The Eiffel Tower is, just like any other major attractions, super hard to enjoy and photograph without having crowds of people around you. But there's one secret spot you can stop by to see the whole thing without a person in sight – 225 Rue de l'Université. It's super romantic and not touristy at all!
If you don't mind the crowds and want to feel like a proper tourist, visit Trocadéro. This is the spot where everyone takes their iconic Eiffel Tower selfies, and there sure is a reason why. It really is the perfect position for straight-on shots, and also a nice place to walk around, with beautiful gardens and fountains.
From a little bit further away, but still, you can see the Eiffel Tower when strolling along the River Seine too. I love the atmosphere there! There's people sitting on the banks, sipping wine, having picnics… it's what Paris is all about!
AMAZING NIGHT VIEWS
Paris is just as stunning by night as it is by day, if not more. Once the sun goes down, the Eiffel Tower sparkles for five minutes every hour and it's truly something special to see. You just have to experience it! And the Louvre Museum is pretty magical by night too.
RANDOM PICTURESQUE SPOTS
Like I said, Paris is full of amazing, secret spots, so you don't need to look hard to find nice little corners, but one of my favourite areas to walk around is Place Vendôme. I have a thing for gorgeous, unique doorways (Instagram did this to me) and there's plenty around!
TOP HOTEL STAY
Hotel Plaza Athenee is my favourite place to stay whenever I'm visiting Paris. It's a haute couture hotel with the best service and the best views in town! I will be doing a full review of the hotel here on my blog soon, so I won't go into any details just yet, but I just had to give it a mention. They have the breakfast room of dreams, with stunning chandeliers that sparkle just like the Eiffel Tower.
RESTAURANT RECOMMENDATIONS
For drinks, I recommend you to check out Monsieur Bleu. It has a great young vibe and is located right under the Eiffel Tower. The perfect place to wind down after a day of exploring and wait for the night time Eiffel Tower sparkles.
Food is such a big part of the Parisian culture. For fresh and delicious authentic meals, go to Le Stresa. It's Parisiennes' top secret spot! I couldn't see a single non-french person around when I was there, so I knew I came to the right place. I also have to mention Ralph's, which is such a classic for me. If you go, be sure to go when the sun is out so you can sit in their spacious courtyard outside. 
Last but not least is Chez Francis, the perfect spot for lunch, where you can sit outside and enjoy more views of the Eiffel Tower. They never get old…