I recently paid the Shangri-La Hotel a visit. This hotel is like nowhere I've ever stayed, as it is located on the 52nd floor of The Shard. Considering I've never stayed in a room this high up, I thought I might not find it the most relaxing of stays, also because the Shard is in London Bridge, south-east London and it is one of the busiest areas of London… however way up and almost above the clouds, I was so surprised at how peaceful I found the whole experience.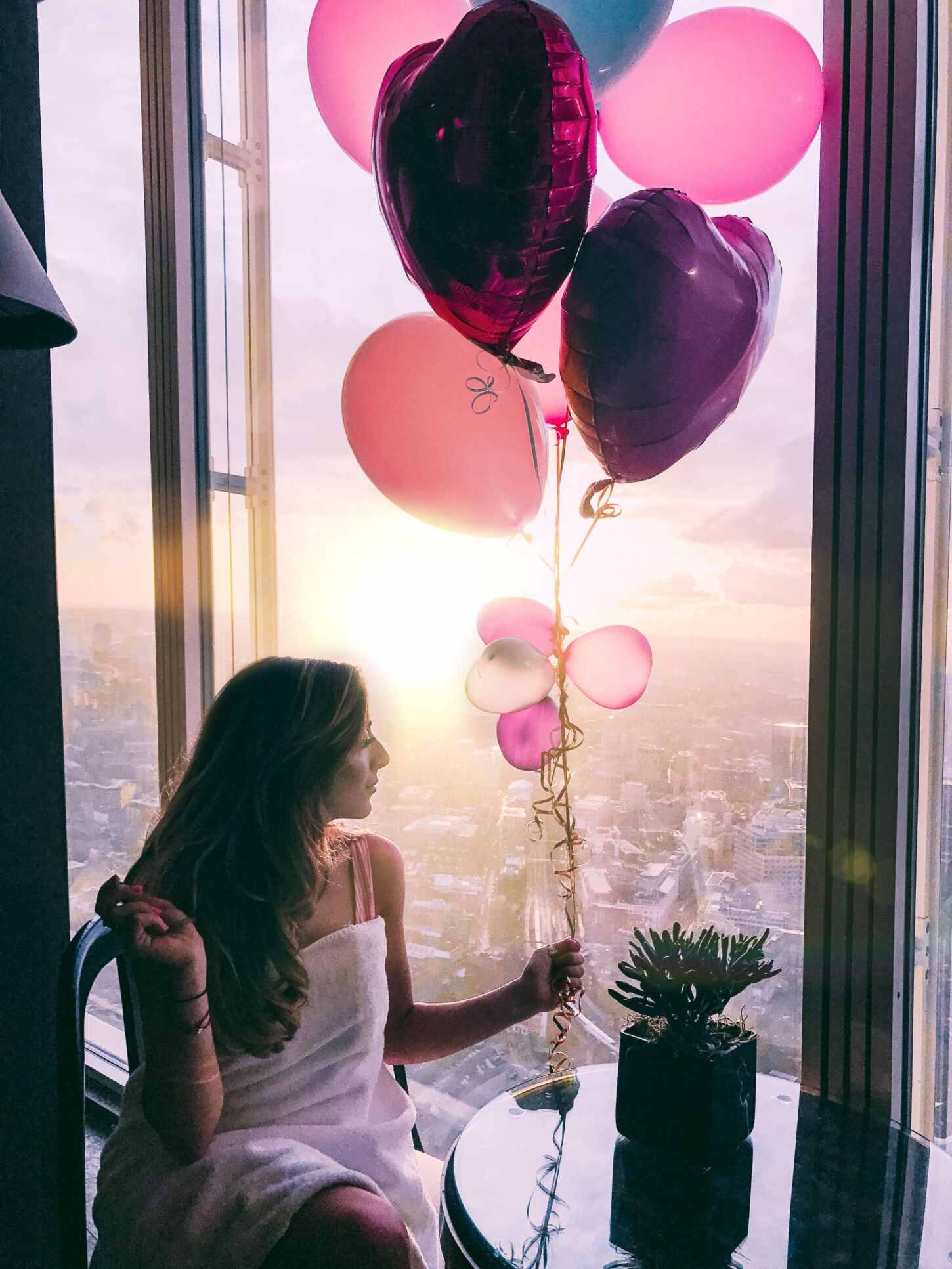 I checked myself into the room and noticed how muted the decor was. As you can imagine, this is a place where the view does all the talking in every aspect of the hotel. It's actually something I could never get sick of, so I was glad the hotel designed everything around that… and I mean everything.
The bath in my room looked out onto the most incredible view of the city, and in a way, I really felt like it was my own secret hideaway in the clouds and I was watching everything go by. My room was perfect and a really cool feature of the rooms is the blackout window blinds. When I closed them for the day, I felt like I was saying goodnight to the whole of London before falling asleep.
I always try to explore all the other features that a hotel has to offer and I was impressed by the 24 hour gym… I bet working out with a view like that is a really special experience. There's also a really serene infinity sky pool, which is perfect for a post-work swim or after being out in London all day.
There are also 3 restaurants, including a really stylish afternoon tea spot TĪNG Lounge that I've added to my list, and a restaurant called GŎNG which has the highest bar in London! I could imagine drinking a cocktail here on a beautiful summer evening and watching the sunset.
Literally everything during your stay at the Shangri-La surrounds the most spectacular view of London and its skyline, it was a stay that I found completely unforgettable.​ I couldn't not vlog and show you around the hotel so if you'd like to see everything more detailed and in action then click below!
Shangri-La Hotel, At The Shard, London
31 St Thomas Street
London SE1 9QU