I feel like by now, you all know my all-time favourite online shopping destinations – Revolve, ASOS, Net-A-Porter… I shop there ALL THE TIME, but today I have some newbies to share with you that you need to add to your browsers too!
Monnier Frères is one of my favourite places to look for accessories, especially shoes and bags. This bag is actually from there! Their whole website is dedicated to accessories only, and the variety of styles, colours and even budgets is incredible. They have super unique as well as timeless pieces, so everybody can find something for themselves. If you're looking for some great deals, I would definitely recommend you to have a browse through their outlet section. Pretty much all designer pieces on there are about 50% off, so it can save you quite a lot of money.
For the latest style pieces I go to Moda Operandi. A unique thing about this website is that they let you pre-order next season's looks straight from the runway. If you go to their All Trunkshows section, you have a page full of designers you can pre-order pieces from and be one the first to get your hands on the new collections. But if you're a bit impatient like me and don't like to wait around for your stuff to arrive, they also have a curated boutique section with in-season items you can get straight away. I recently ordered this top from there, and I'm absolutely obsessed with it.
If a piece you're after seems to be sold out everywhere, make sure to check Farfetch before you give up on the hunt – they're the ones that normally have it. Just make sure to double check the prices, as they stock pieces from different boutiques from all across the world, so they can vary quite a bit. My favourite stop is their new in section. It gets me every single time! I don't remember the last time I closed the page without adding something into my shopping basket. Dolce & Gabbana  is my weakest point. I mean, just look at this dress! I don't think I've ever loved one more. 
You know that pink leather jacket I've been wearing on my Instagram recently that everyone has been asking me about? It's from All Saints! All Saints is the perfect place to go to if you're thinking about investing in a nice, structured leather jacket. They're just so well made you can never go wrong with it. Plus you can choose between leather and suede options in every colour imaginable! You have the classic black ones, but also cream, blue, pink, coral, floral… And it's not just leather jackets they're good at. I also like some of their other pieces like this top, for example.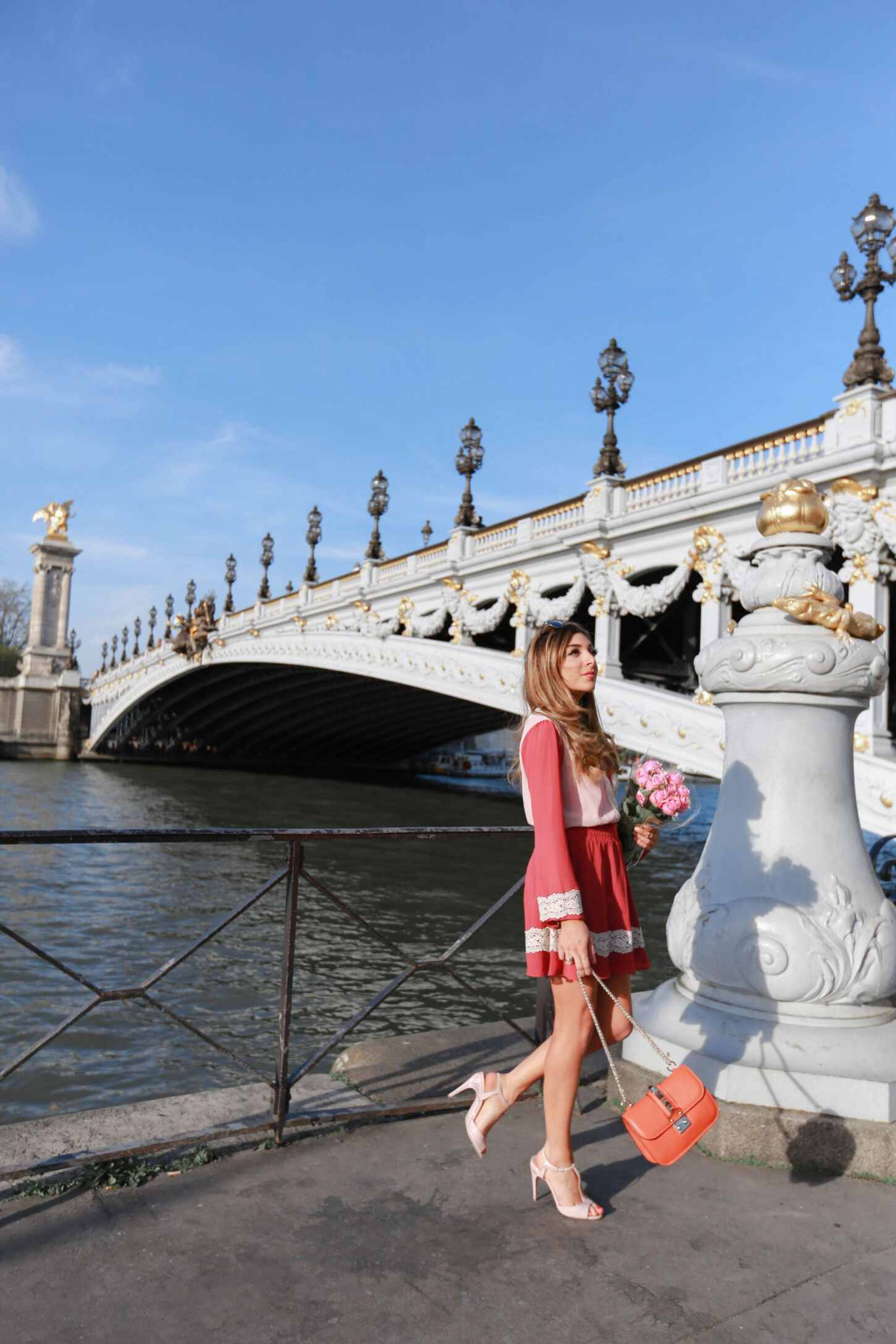 Shop the Look