I feel as though you (yes, you reading this) are best friends, I really truly do, and as a best friend I love sharing so much with you. It's an exciting time for Hannah and I as she's about to graduate! My little economics major is about to finish her degree and have a summer of fun until her full time job in September (in the meantime she will be helping me around the office too!). 
In the midst of Hannah in exam mode (you know when you're going a little crazy constantly staring at notes), I decided to kidnap Hannah and take her for a celebratory lunch. She was saying how she felt a little unproductive and if I have one exam tip for you, it's leave the house and take breaks, which is exactly what I told Hannah. Even though she hasn't finished her exams yet, she's already secured her job and why not celebrate the end of an era! Goodbye uni!
I recently discovered one of my new favourite restaurants, Chicama. The food is wonderful, fresh and the restaurant itself is super cute! We sat outside, enjoyed some sea bass ceviche, roasted aubergine, padron peppers and black rice (all so delicious I can't even begin to tell you), whilst talking about nothing to do with exams or studying – the perfect break from revision.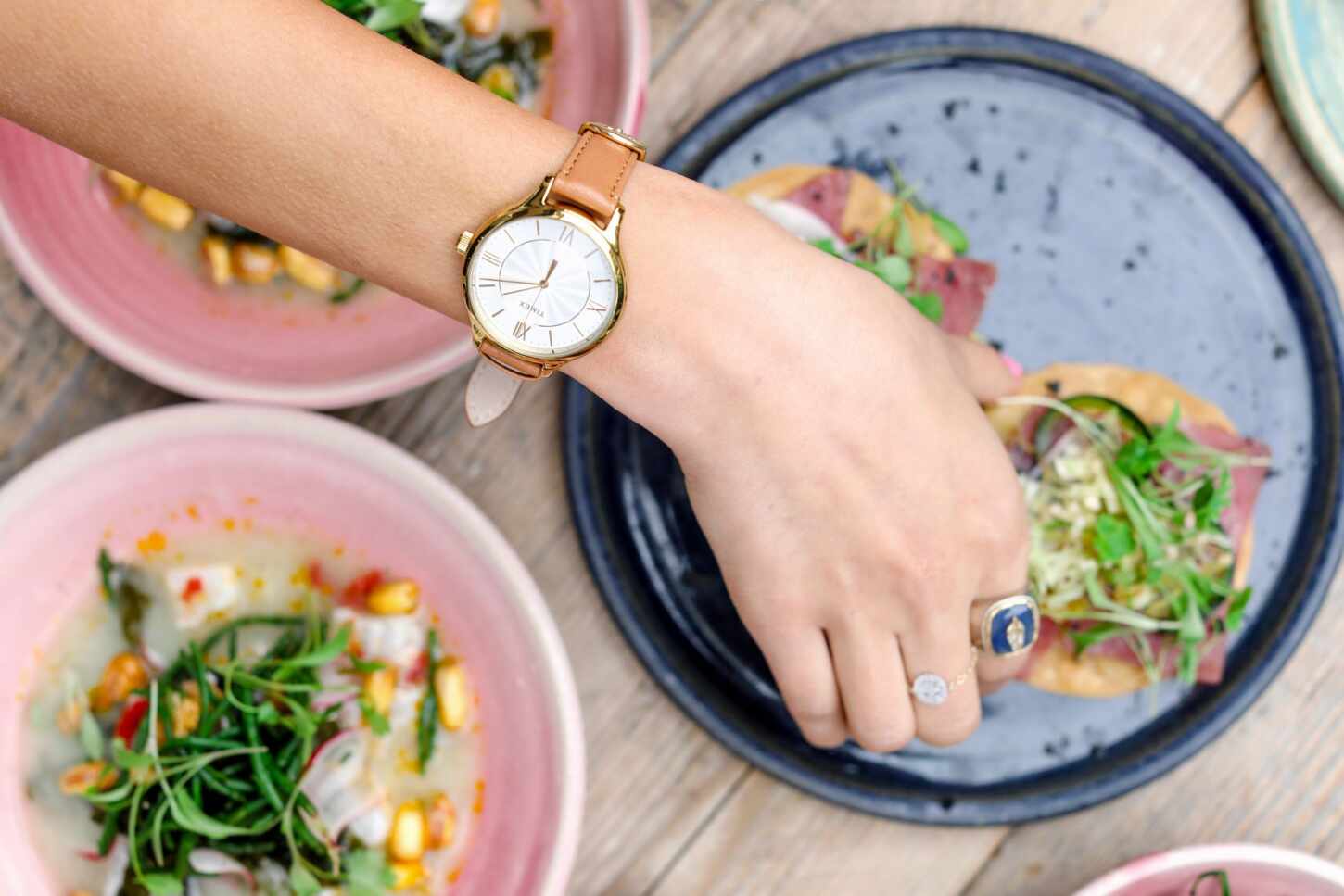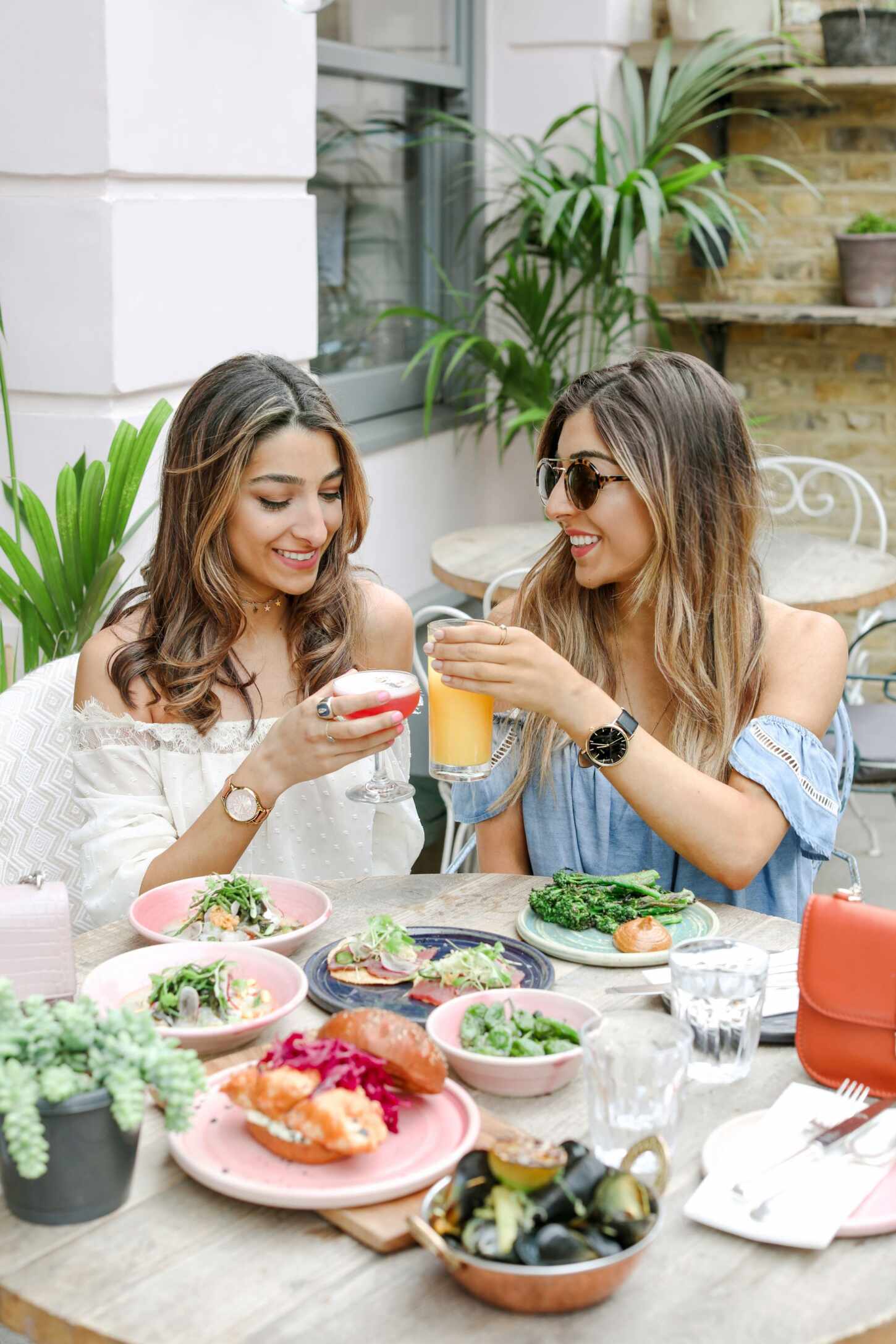 Hannah hasn't left her leggings in a while (exam mode, eh?) so I wasn't surprised when she shows up in an off-the-shoulder top – one of the most worn pieces in our wardrobe, and of course we were coincidentally matching, quelle surprise! This happens more often than not that we end up in the same clothes, it's so funny when we turn up, look at each others outfits, laugh, shrug and both of us say 'well I like my outfit I don't want to change', so it's no surprise most people think we are twins.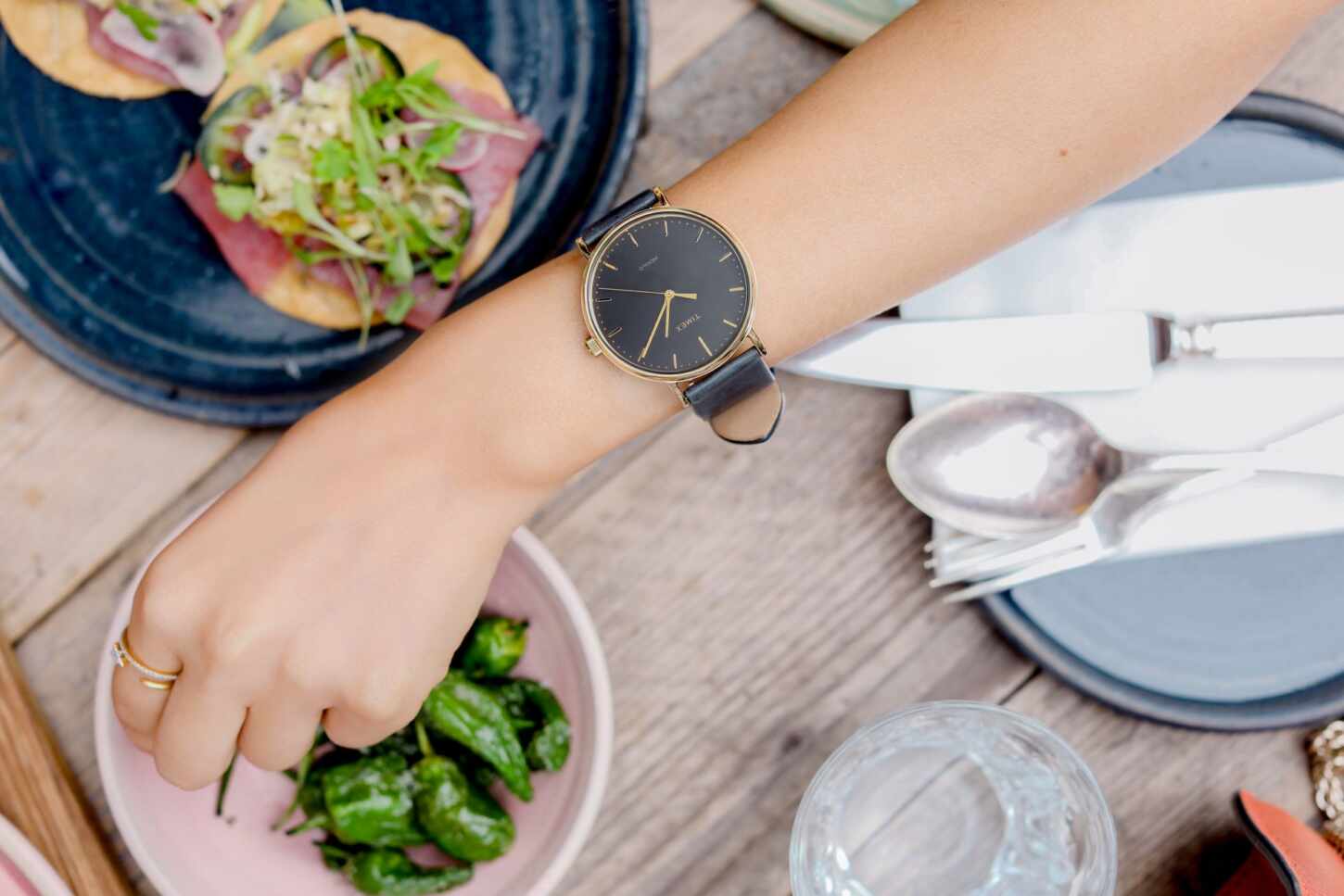 Our accessories were completed with our Timex watches. I'm wearing the Fairfield and Hannah is wearing the Peyton watch. I think Hannah's suits her tiny wrists so perfectly, and I wanted to try something new and opted for a watch a little bit bigger than something I would normally wear. I was really happy with the outcome – it's classy and elegant, but still makes a statement. You can check out Timex here​.