I would definitely describe myself as a magpie when it comes to jewellery! I get a lot of questions about where I find my pieces and since it's actually been around a year since my last jewellery favourites, I thought I'd share a few of the new pieces that I've been mixing in alongside some of my firm favourites.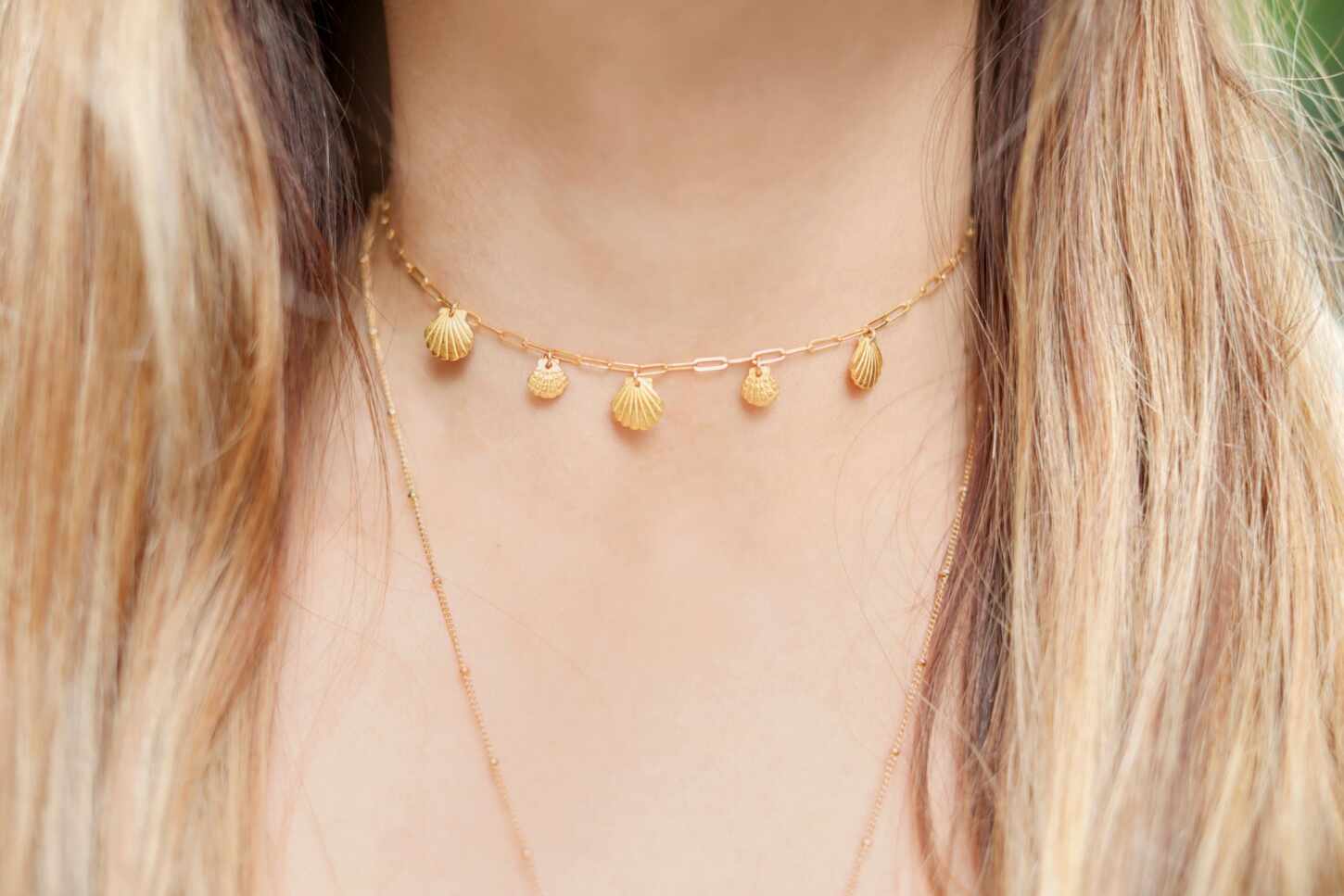 I'm sure you've all noticed how on-trend chokers are. Lots of high street brands are selling the thick fabric ones, which are such a statement this season, but they aren't for me. I was looking out for something a bit different and I found this choker from ByAlona, which I fell in love with. It super dainty with little shells all the way along it. I've also got the matching earrings and ring, but the choker is hands down my favourite piece in the new collection.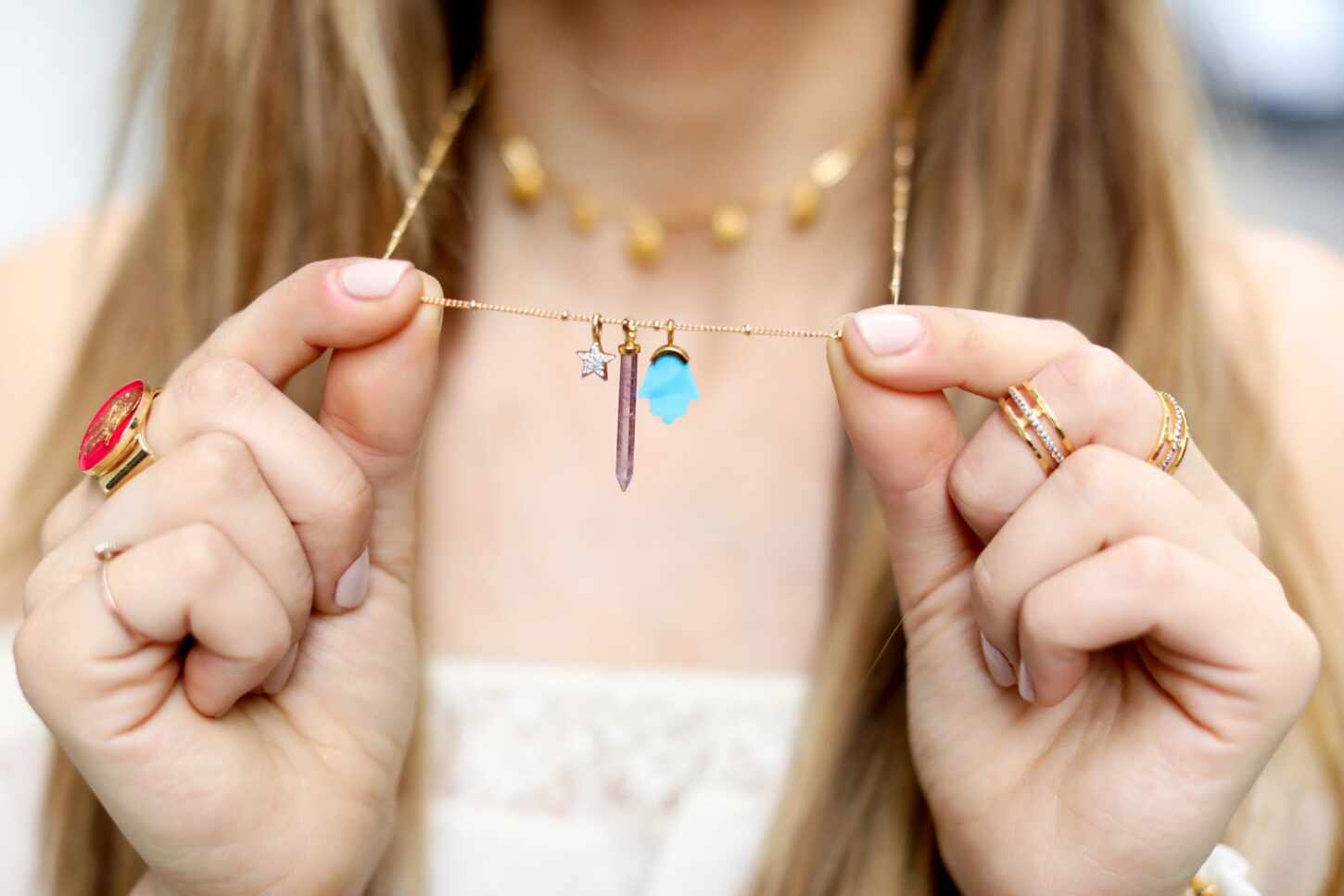 I've spoken about Missoma before which is a jewellery brand that I always recommend because of their incredible quality and delicate jewellery. I could honestly order anything from Missoma and know that I would love it, but most recently I've been wearing this gorgeous charm necklace. The necklace is longer than any of my others, so it's perfect for layering. You can pick out any of your own additions to add on, but I was particularly drawn to the turquoise hamza, which is one of the three charms. In the trio I chose there are also a cute little star and an amethyst wand.
Of all my favourite jewellery to wear I think that rings are my thing! I always try rings I haven't seen before like my Tada and Toy duo ring. This ring is super glamorous and really elegant with evening looks too. Two rings that you'll rarely see me without are my small chain rings, they're so comfortable and feminine. The heart chain ring is from Mejuri and the small star is from Missoma, which I like to layer with this simple silver band. 
There are definitely certain things that I find I'm always drawn to when it comes to jewellery! Some of these include turquoise accents, hamzas and evil eyes, so when I recently discovered Dana Levy I had to stop myself from falling for everything. This pink coin ring is a real statement with a little hand on the face. I've been mixing this with more subtle bits like this pinky ring with an eye on it and this light bracelet with blue beads.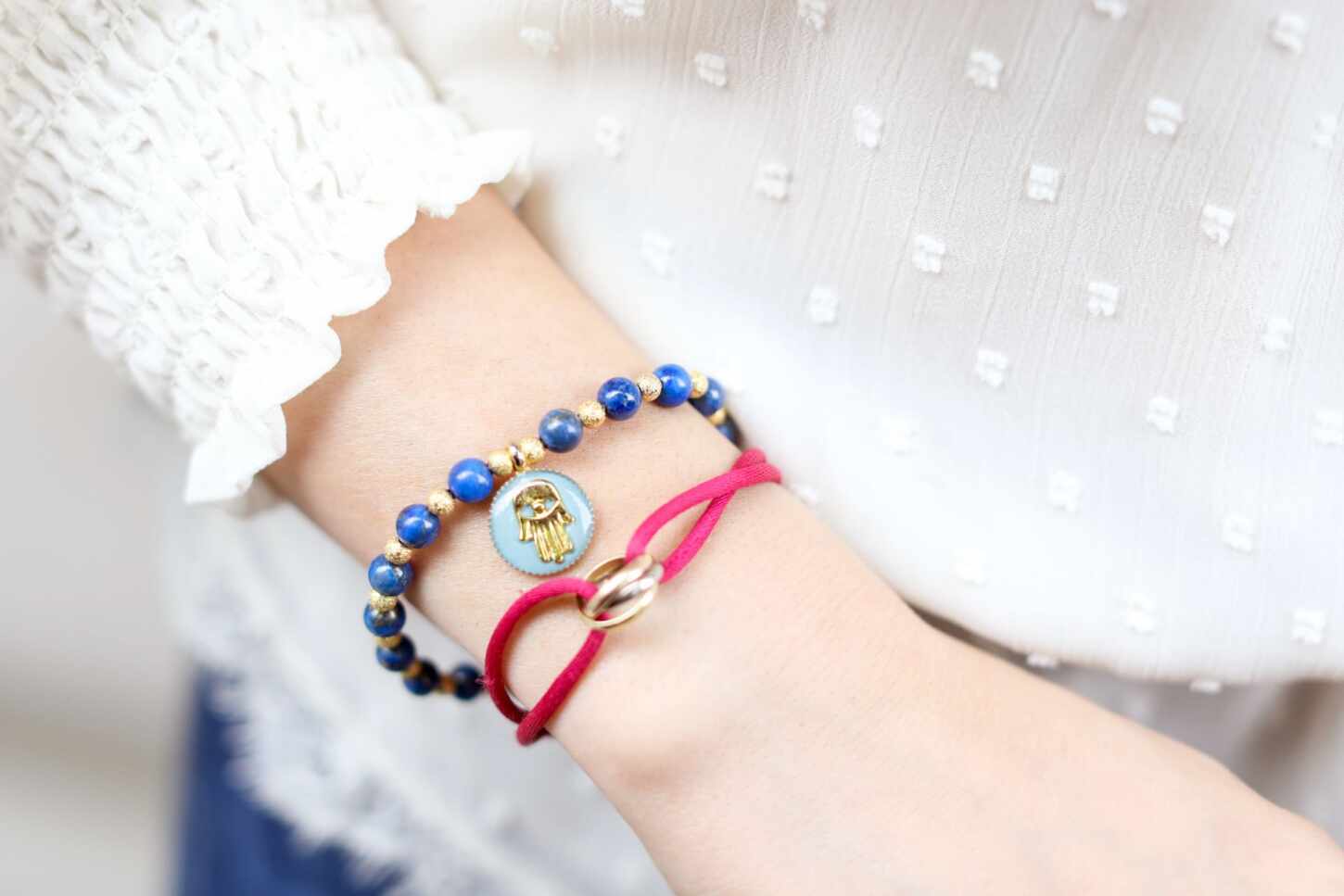 Because I wear jewellery everyday, of course there are pieces that I can get a bit tired of… but something that I never get bored of is this bracelet from Cartier. I probably haven't taken it off for about 5 years. It's in the style of a Russian wedding ring and if you take it into any Cartier store, a member of staff is able to change the coloured threads to different ones, as much as you want. It's perfect for changing seasons and means that I'll never get bored of it. Although I haven't actually changed the pink colour for years because I love it too much!
Shop the Post