Lately it feels as though I've been living out of a suitcase as I've been out of the country pretty much every single week this month, so there's been a lot of unpacking and repacking different clothes, but one thing hasn't changed – my makeup and beauty bits are remaining the same, all jam-packed inside this Anya Hindmarch travel makeup bag. I couldn't be happier with the products I'm slapping on my face at the moment. They're all such gems, making me feel and look fresh in this sweat-inducing summer heat.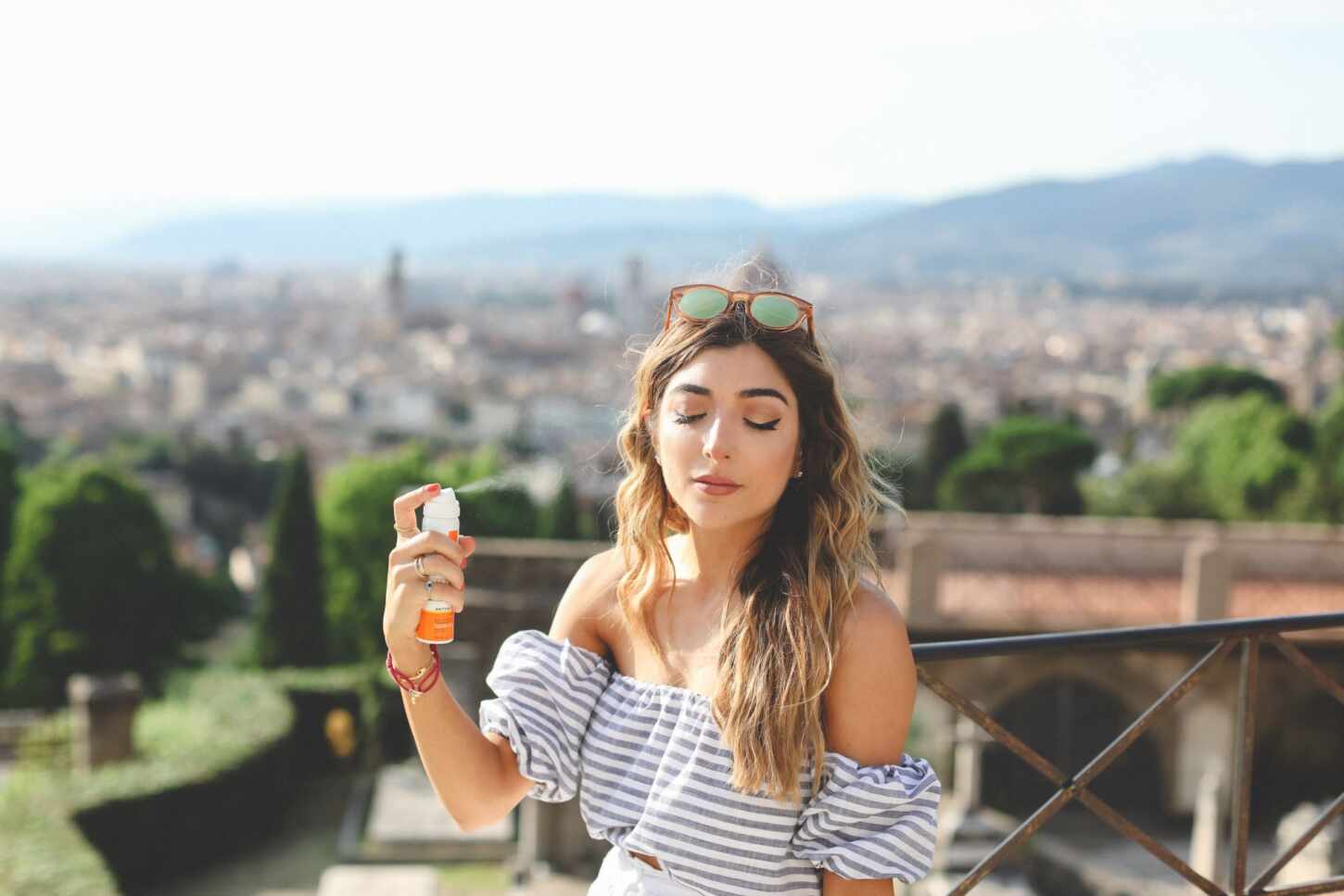 SKINCARE
La Roche-Posay Anthelios Invisible Face Mist
When it comes to SPF, I'm a La Roche-Posay girl all the way. They always come up with amazing formulas suitable for even the most sensitive skin types, and this face mist is another gem of theirs that does exactly what it says on the tin. It refreshes your face in the summer heat but also protects it with SPF 50 at the same time. Win, win! I love it because it's perfect for makeup wearers – not only can you wear it under your makeup, but also spray it over. So easy for topping up your SPF throughout the day without ruining your makeup!
Sisley Black Rose Skin Infusion Cream
This cream first caught my attention because of its name – I love anything rose – but it actually has a super formula too. It's very light and sinks in in seconds, which is perfect for the summer time when all I want is something quick and easy, but at the same time, it's still providing that intense hydrating power of a thicker textured moisturiser. My face always feels very smooth afterwards and I've noticed my skin looks more radiant as well.
GlamGlow GlowStarter Mega Illuminating Moisturiser
Speaking of radiance, this is hands down the best of the best illuminating primers out there. It adds the most subtle, iridescent glow and provides so much moisture sometimes I've actually been skipping proper moisturiser all together when I'm in a rush and just using GlowStarter instead. It's suitable for all skin types and comes in three shades – Pearl Glow, Nude Glow and Sun Glow – so it's a great addition to anyone's makeup bag. I actually use all three different shades and no matter your skin tone each one would work for you. 
Clarins Radiance-Plus Golden Glow Booster
I was so sceptical about this product I avoided trying it for years, but after having a pale face in combination with a tanned body for way too long, I finally decided to give it a whirl – and oh my gosh, it's unbelievably good! I can't believe I didn't try it sooner. It's basically a new-generation self tanner for your face that gives you a nice even bronzed look and is super easy to use. You just mix around three to five drops with your daily moisturiser, depending on how much of a glow you're after (I always go for the maximum), and come next morning, you have an even glow that's there to stay.
Estee Lauder Double Wear Long-Wear Makeup Remover Wipes
When I'm traveling, I always gravitate towards makeup remover wipes. They're fuss-free to use when you're on the go and they also don't count as a liquid, which comes in handy if you're traveling with nothing but a carry-on. Unfortunately, I find quite a lot of them too harsh for my sensitive skin, but these from Estee Lauder are so gentle and hydrating, not to mention how great they are at removing waterproof formulas.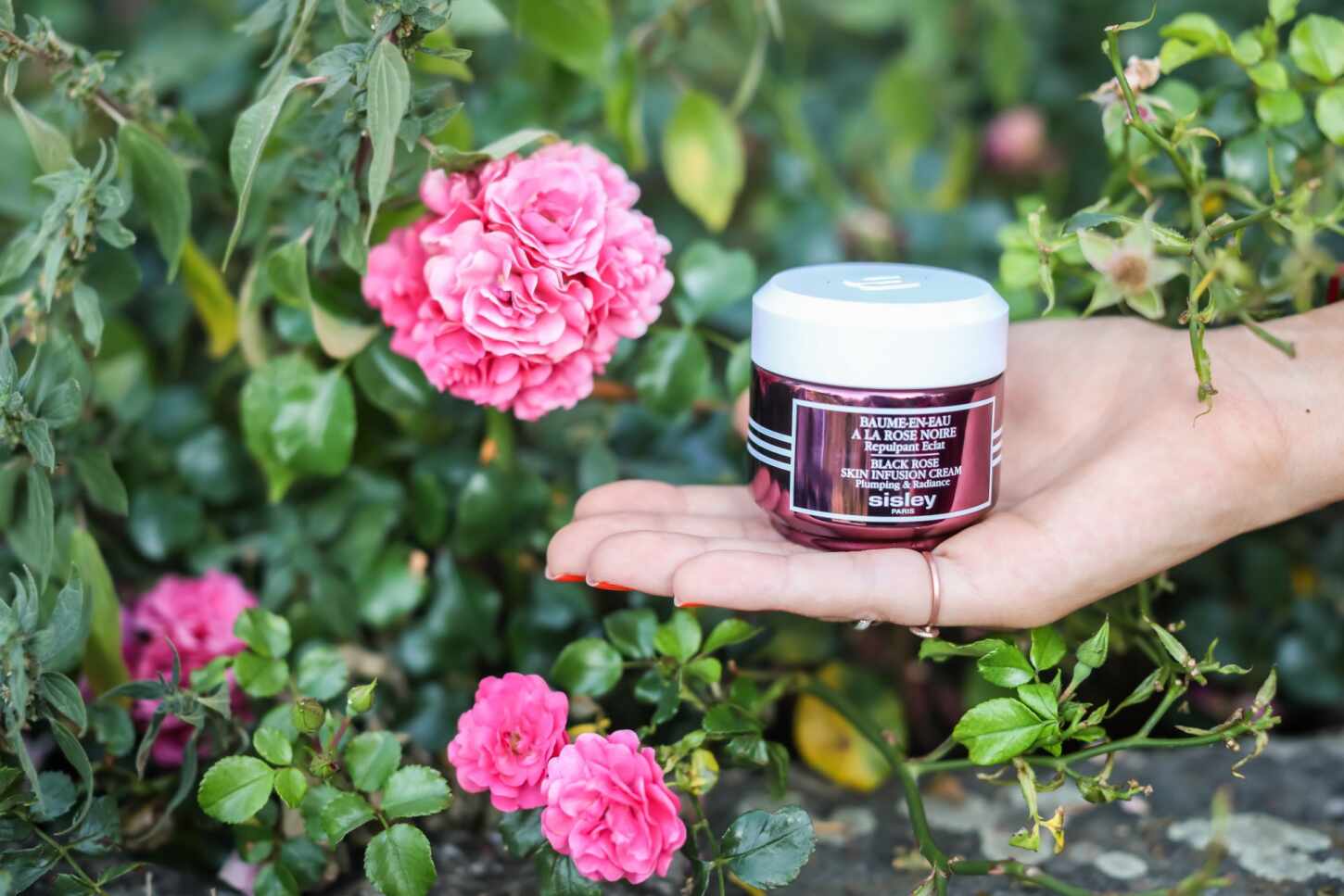 MAKEUP
GlamGlow GlowSetter Makeup Setting Spray
The other day I was on Instagram Live doing my makeup and just when I was about to end the video, someone commented saying I forgot my GlamGlow spray – that's how often I use it and that's how often I rave about it. It really is a complete game changer at setting makeup. It makes everything look more natural (especially if you have dry skin), adds a glow I didn't even know I could have, and is also a great way to refresh your face in the scorching summer heat. And don't even get me started about the scent. I know you've already heard it a millions times if you've watched my recent vlogs, but I'm just obsessed it. It smells like candy and I would eat it if I could!
Collection Lasting Perfection Concealer
This super affordable concealer is such a classic amongst bloggers. I feel like everyone has tried and raved about it already, but I just have to give it a mention as well. I've rediscovered it fairly recently and ever since then, it has a secure spot in my makeup bag. I have the one with a yellow undertone, which is right up my alley. I've always been into yellow concealers, but rather than for proper concealing, I actually use this one to instantly brighten up my face by applying it down the centre of my nose and on top of my cheekbones.
The only concealer that has given my NARS Radiant Creamy Concealer a run for its money and even knocked it off the top spot is another gem from NARS – the Soft Matte Concealer. It comes with higher coverage that conceals even the panda-style under eye circles, better lasting power and more of a matte finish, as the name suggests. It's perfect for anyone with more of an oily skin type, especially in combination with hot summer weather.
I've never been into cream highlighters, because I find that they are a faff to apply and blend, but after seeing this one on my sister, I had to get one for myself as well. It's basically a soft peach cream with an icy shimmer that doesn't give you the full-blown disco ball look, but rather the most perfectly sheer, dewy glow that makes your cheekbones pop in a natural way, without the noticeable streak on top of your cheeks.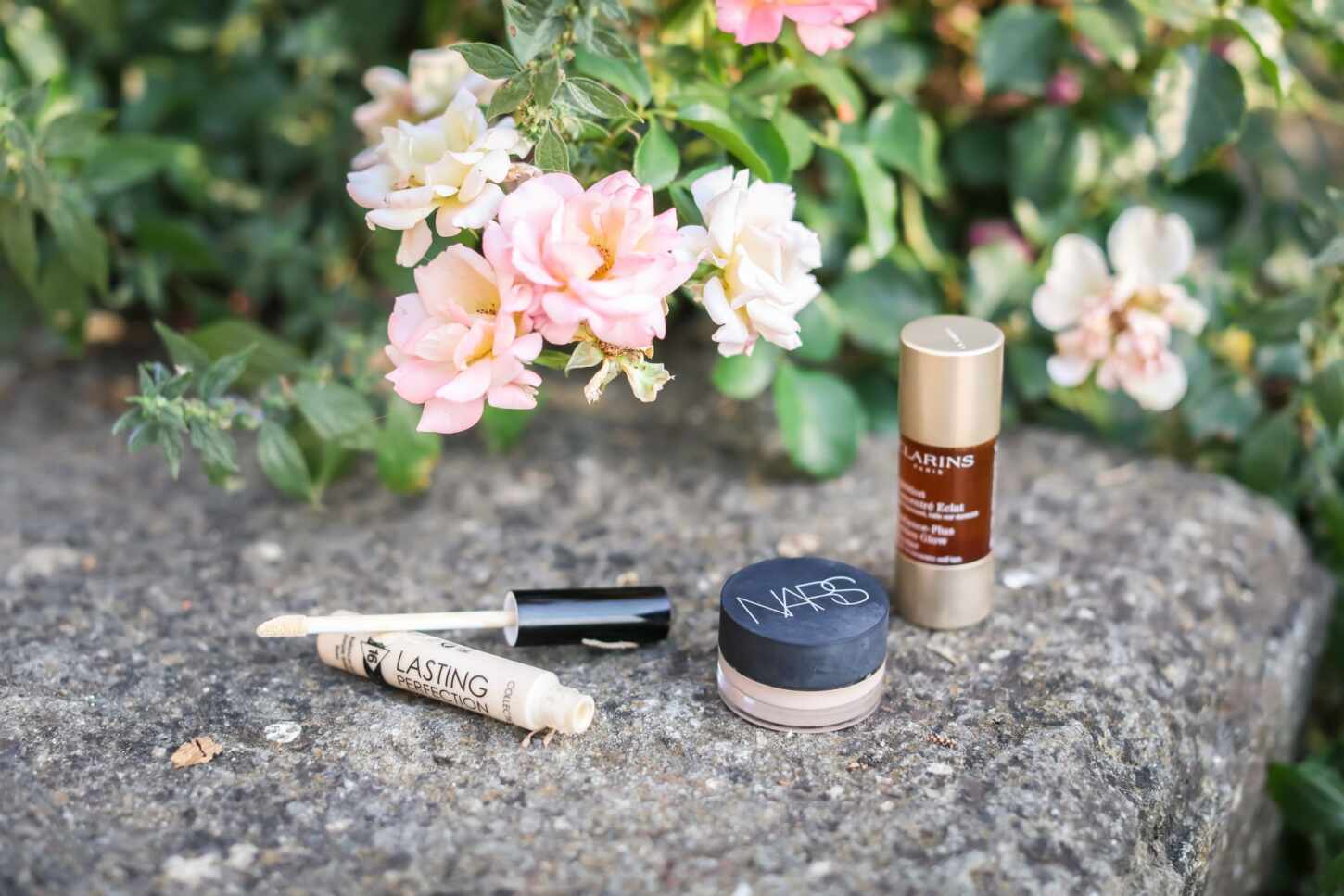 BODY
If you're looking for an added tan and illumination for your body then look this way. The NARS Laguna Body Tint is based off of their iconic Laguna Bronzer for the face, and is basically a bronzer for your body that not only gives you a full-body Victoria's Secret model kinda glow but also protects you from the sun with SPF 30. I apply it on my chest, arms and legs, and I love how it doesn't ever transfer onto my clothes nor leaves a sticky residue! Just make sure you rub it in real quick, because it dries in seconds.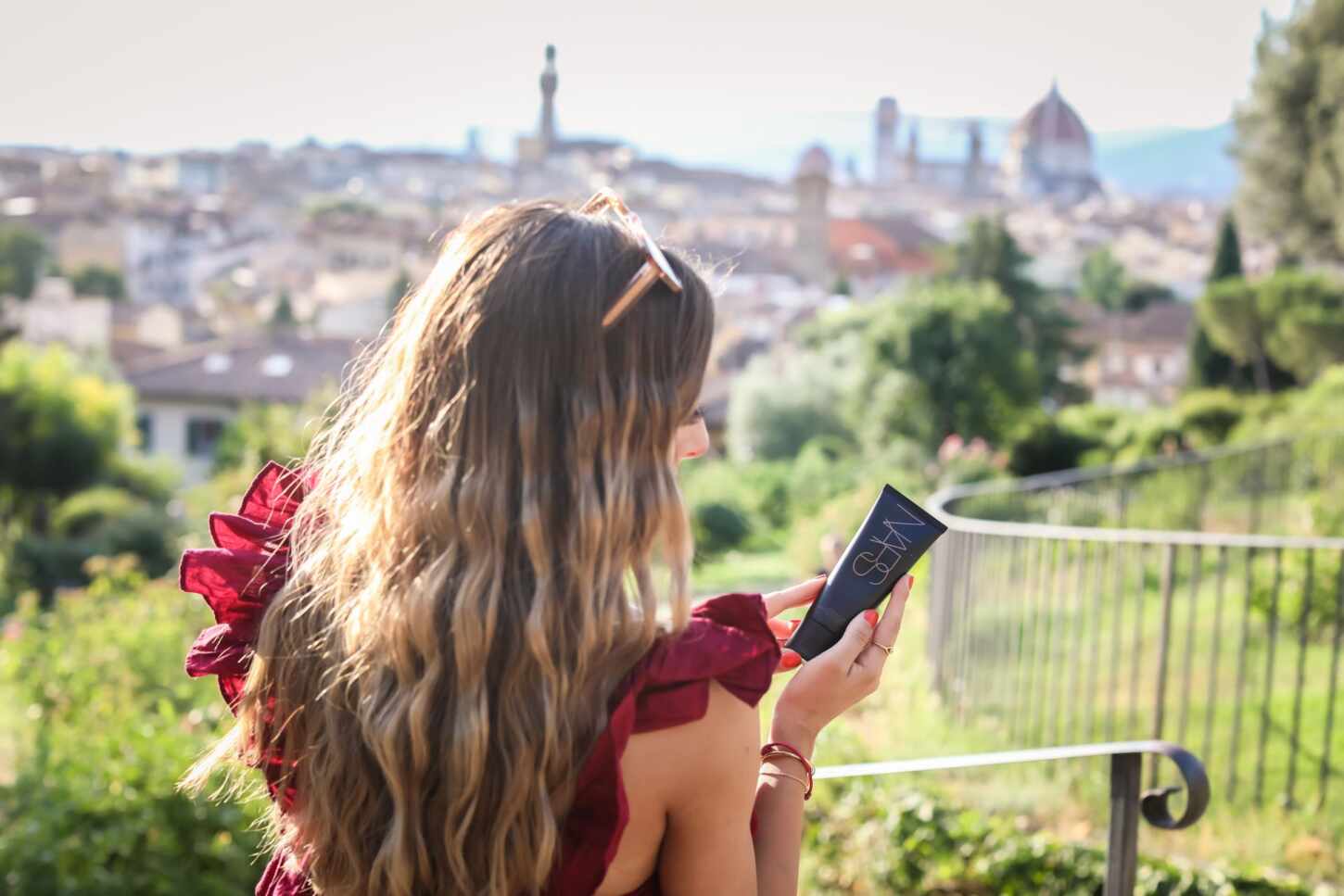 Shop the Post