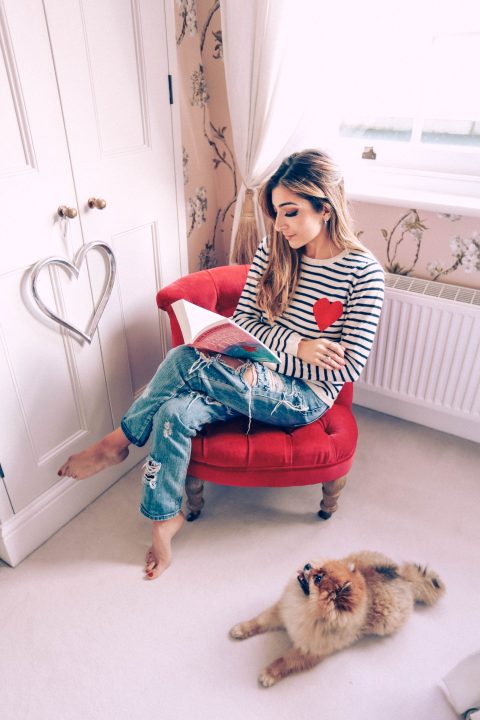 To my lovely followers and friends, 
The amazing world of social media is changing at an incredibly fast pace, and with all the possibilities that technology gives you, a debate has surfaced in the past few weeks about the extent to which bloggers like me should be enhancing some of their imagery. I have given this a lot of thought and I would like to share with you the principles to which I work, that I have formed in order to relate to you in an honest way. 
I feel a great bond with you, my followers, and I would never wish to deceive you, and so I have established these principles and shared them with you, so that you understand that I am striving for authenticity as well as giving you imagery that is stylish, progressive and inspiring. I call these "My Image Principles"
MY IMAGE PRINCIPLES
1. I aim to produce unique and visually inspiring images. 
2. All my imagery is actually shot at the time in the location I specify. 
3. I strive as far as possible to present images that have been shot using natural light and in real conditions.
4. Instagram is now a very established platform that I have been using  for over three years. During this time the developments for photographers, artists, influencers and all social media users have become very exciting,  and I'm always striving to find new techniques to make my imagery progressive and aesthetically pleasing representations of an authentic scene. 
I like to develop my skills and may use all available techniques to enhance, sharpen or smarten my images. This may include improving the light, tidying the background and other enrichments, but always in a way that is representative to the true setting and always in a way that reflects my aesthetic. 
5. I never use editing techniques to alter my body or my face – what you see is how I am…. 
6. I always declare any sponsored advertisements and I'm always mindful of the brand partners I choose to work with.
As you know if you follow my Instagram stories or YouTube vlogs regularly, I am usually awake early and  ready for shooting content at sunrise –  especially during crowded tourist season (for example my recent trip to Florence where this picture was shot around 6am). Creating my content brings me such joy but receiving your feedback gives me an even greater pleasure. I give huge thought and importance to every shot, spending considerable time styling my outfits, matching my makeup and hair and then deciding on a beautiful and suitable setting.
Whenever I'm asked in interviews to give advice to bloggers starting out, my top tip is always: post content you would like to see yourself and keep it unique. This remains true to me after my 4 years of creating content.
I would like to thank each and every one of you for your endless support, your positivity and your inspiring comments, and I hope through my pictures I give you the same joy and excitement that you give me through your engagement, support and encouragement.
I'm really looking forward to continuing my journey with you!