CHANEL's autumn collections have always been my least favourite. Don't get me wrong, the products never disappoint, but they just can't seem to beat the exciting Christmas collections with the most exquisite palettes you want to cherish forever or their summer releases boasting with colours literally calling your name to experiment with. However, this year, with their latest Travel Diary Collection, I'm sold. Inspired by the Californian coastline and big city lights, it combines soft, wearable neutrals with contrasting, vibrant pops of colours, which is exactly what you need for a smooth transition into the new season.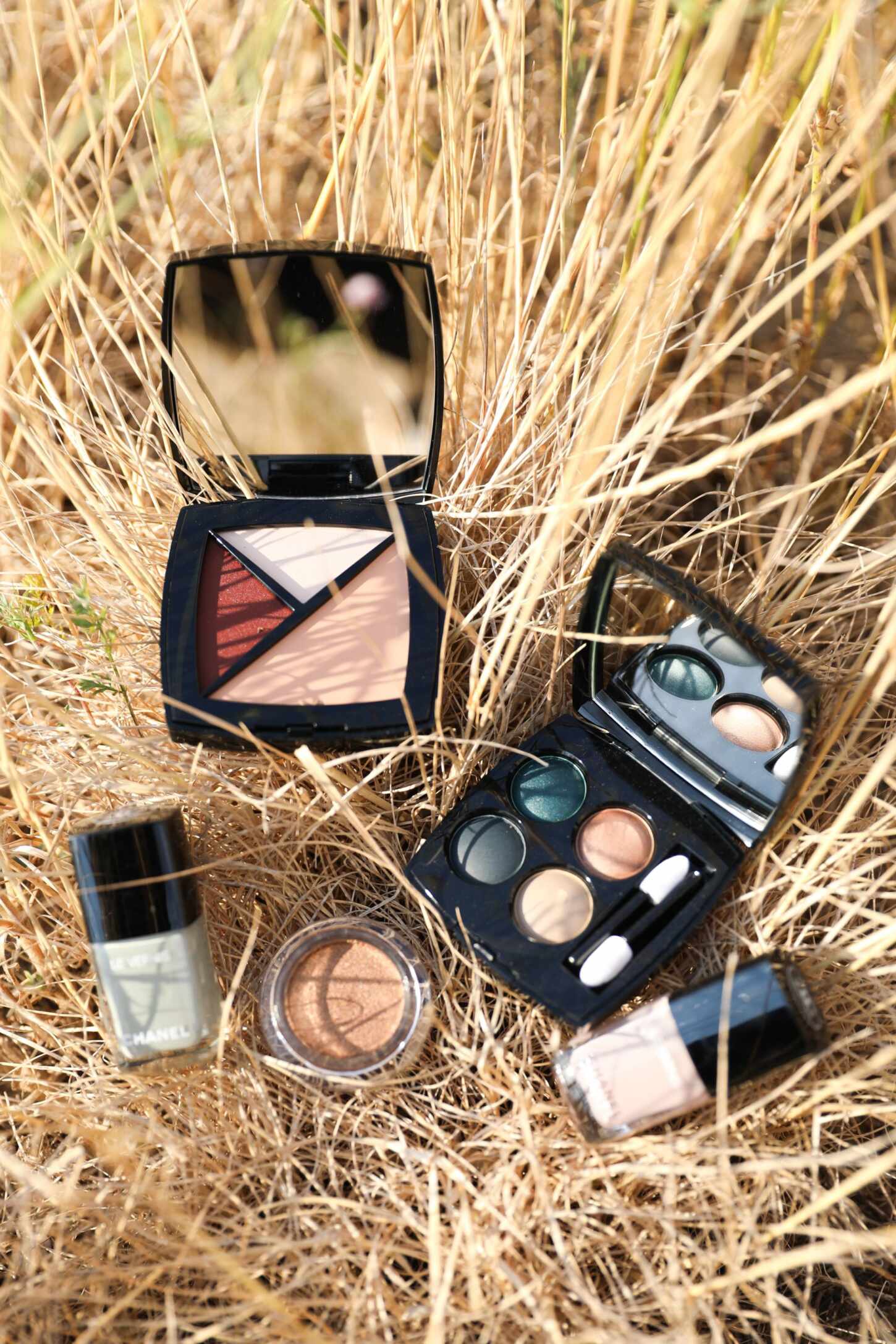 One thing CHANEL's consistently been good at is being one step ahead of the game. I'm always excited to test out their new launches and try out the different trends, and this time is no different. Their newest creation and the main star of the show is Palette Essentielle, a unique handbag-friendly compact holding three cream products to conceal, colour and highlight with. The shade I've been trying out is Beige Intense. The balmy concealer turned out to be the perfect match for my light medium skintone, but there are also two other shades available for slightly lighter skintones – Beige Claire and Beige Medium.
To go along with the concealer, CHANEL has also come out with an amazing new retractable, dual-tip brush. I find that the flat side works great for picking up and applying the product, while the softer, fluffier side is perfect for blending (I've actually used it for eyeshadow too)! The fact that it comes with caps is super handy as well, as you can easily throw it in your suitcase or carry it in your handbag for touch-ups without worrying about it getting dirty or transferring product onto the inside of your bag.
If you're all about the natural glow, you'll love Palette Essentielle's creamy highlighter. It doesn't contain much shimmer and has more of a wet look rather than cream-to-powder finish, so if you're someone with problem skin, you'll probably want to stay clear of this one, but it gives the nicest pearly sheen and works really well below the brow bone as well, which is how I'm wearing it in all the pictures here.
When it comes to the the blush, I have to admit it took me a while to get around trying the browny red shade. I'm always a bit scared to apply pink and red tones around my eye area, because I usually end up looking like I haven't slept for days or like I've just cried my eyes out, but it turns out this burned amber kind of colour actually looks much more gorgeous and subtle once it's on. I personally wouldn't wear it on my cheeks, because I find it a little ageing, but it works nicely as a cream eyeshadow base that goes perfectly with my all time favourite – Charlotte Tilbury La Dolce Vita Eyeshadow Palette.
For the eyes, CHANEL have brought out two new Ombre Première Crème shades – Urban and Memory. I've just talked about these mono cream eyeshadow gems over here, so I won't go into too much detail yet again, but I love them and have been getting a lot of wear out of Memory recently. It's my favourite type of colour – bronzy with a golden undertone – and I could honestly wear it every single day if I had to.
There's also two new Les 4 Ombres Eyeshadow Palettes. City Lights is your usual everyday kind of option with four bronzy wearable shades, while Road Movie comes with a light beige matte, a golden bronze shimmer, and two slightly bolder options – a dark, almost black matte which I love to put in my crease and a deep shimmery teal that – don't worry – doesn't look as intensely green. Once applied, it almost ends up adding a different dimension to your eyeshadow.
Joining the Rouge Allure Ink range of matte liquid lip colours are two new shades – Lost, a beige nude, and a bright peach number, Highway, which unfortunately doesn't work with my skintone and I have to admit I'm not the biggest fan of the formula either. I'm loving the new Rouge Allure Velvets, though, as I've always been the biggest fan of these lipsticks. They're the most comfortable, creamy mattes, and one of the new additions, First Light, is the most gorgeous, bright red-orange shade that reminds of beautiful poppy fields. Another new lipstick I've been loving is Rouge Coco in Daylight. It's such an old school Amelia colour! If you've been watching my YouTube videos for a while, you'll know how much I love this kind of your-lips-but-nuder shades. Plus it goes along so perfectly with gold-toned eyes, which is one of my favourite go-to looks of all time.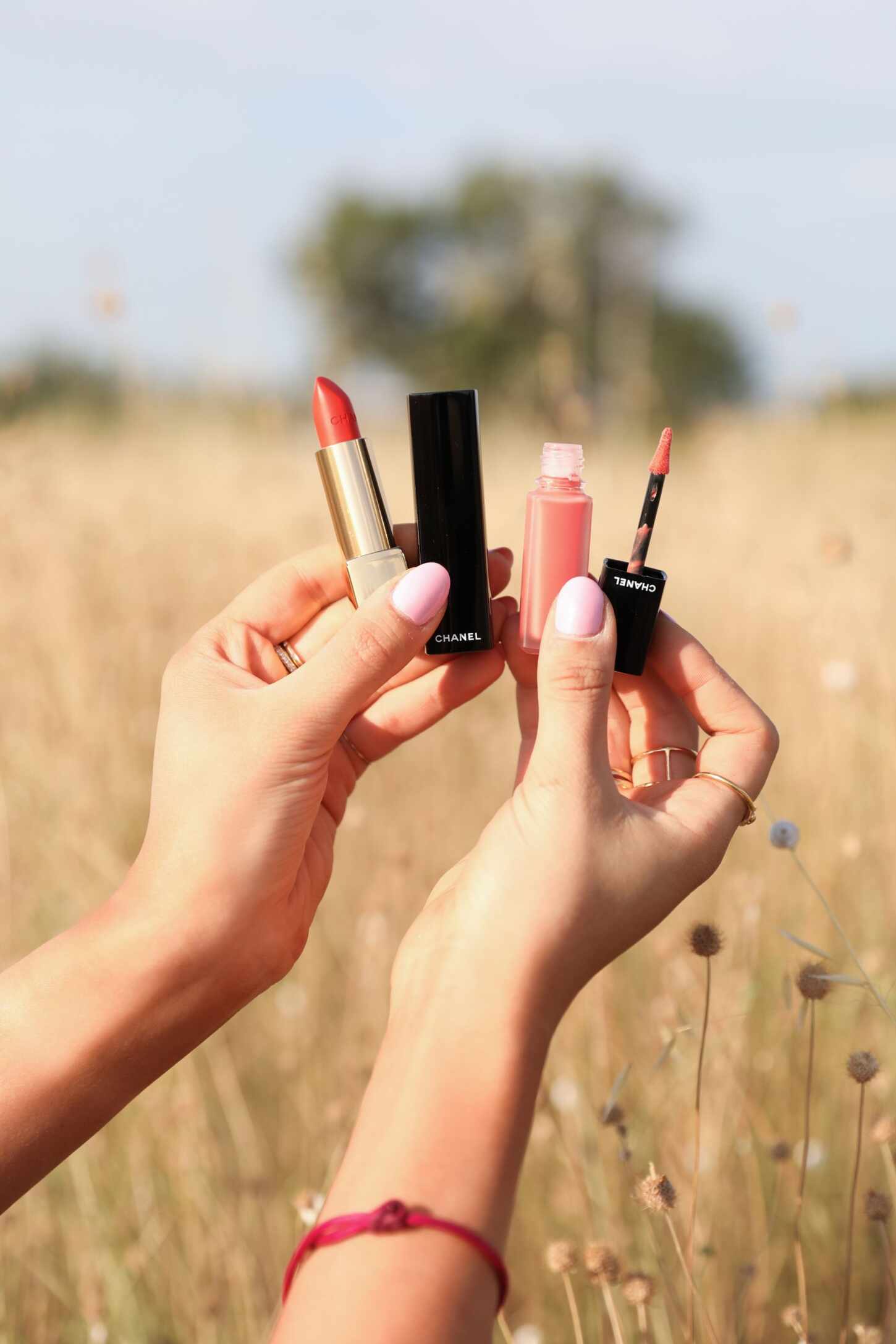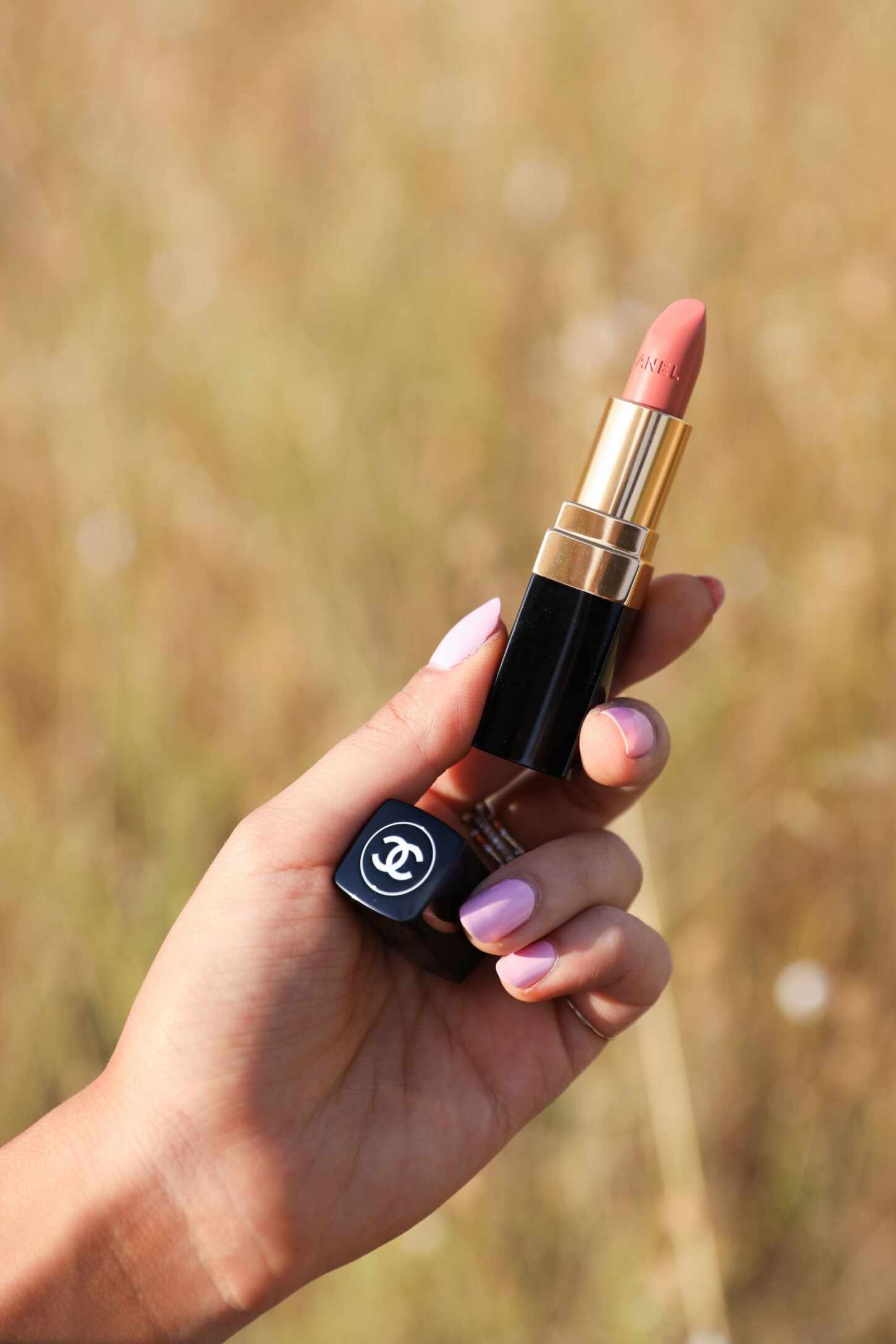 Moving onto nails, I'm still in a full on summer mode with brights and nudes at the moment, but for autumn, the new Le Vernis shades will be perfect! Horizon Line is a soft greenish grey, and New Dawn a muted taupe, both of which are right up my alley, so I'm sure I'll be wearing them a ton once the colder months come around. 
All in all, I really do like this collection and think it's probably my favourite autumn collection CHANEL have come out with in a while! If I were to tell you to only buy one thing, I would say go for the Ombre Première Crème in Memory. Unless you've already got your hands on the shade Terre Brûlée that I mentioned in this post, in which case I'd suggest you to try one of the lipsticks or the Palette Essentielle if you feel like doing something different with your makeup and having a palette unlike any other.
Shop Chanel Travel Diary Collection