You already know how much I love jumpsuits and rompers. I find them so easy to work with. You just throw them on, and that's your outfit sorted, plus they're super flattering as well. This one from We Are Kindred that I've been wearing recently is especially great. It's the type of piece that doesn't only suit me personally but works on all different types of body shapes out there, so I strongly suggest you to make space for it in the closet right now.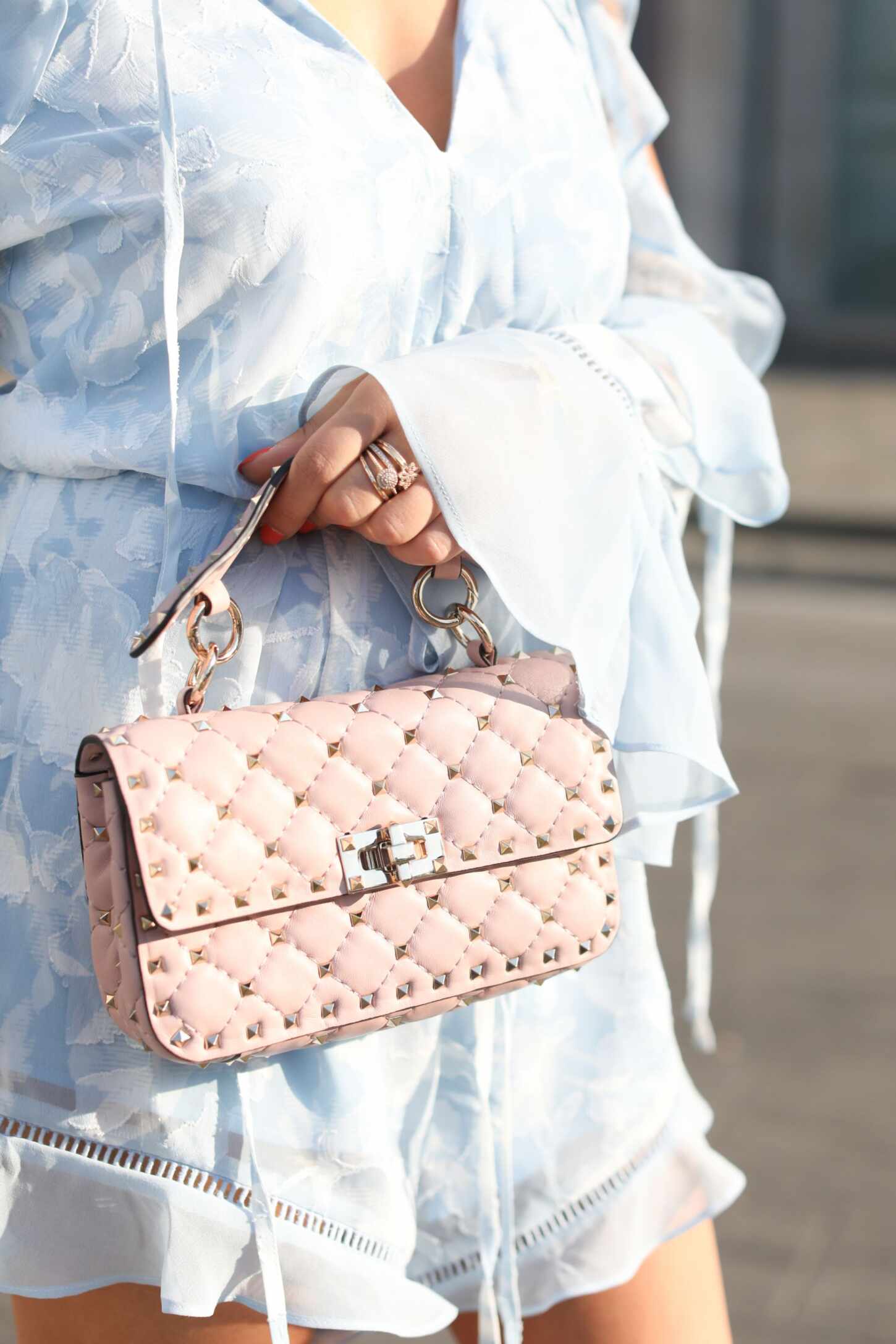 FLATTERING FEATURES TO LOOK OUT FOR
1. Drawstring Waist
If you have a square-shaped body like me, the pieces that clench at your waist or just below your chest will be your best friends. They're the most universally flattering as they bring everything inwards and create an illusion of a more hourglass silhuette. But that's not the only reason why I love this style. The drawstrings also come in handy for us shorties, as the bottom part usually comes up slightly higher once you pull them in and the more legs that you show, the taller you look!  
2. Flowy Long Sleeves
These flowy, frilly sleeves totally make the romper. They give it detail and style, add floatiness, but also distract you from looking at the mid-section and make the overall look more feminine which is exactly what I'm after. I find that slightly oversized long sleeves always make your arms look a lot longer and definitely help adding a few pretend inches to my frame.
3. Asymmetrical Bottom Hem
There's probably a much better word to describe it, but another tip is opting for rompers, shorts and skirts with a higher hemline on the outer side, as it elongates legs like nothing else! 
4. High or Low Neckline
I always avoid necklines that sit in the middle of the chest. They end up breaking up my body in a really strange way and I never find them particularly flattering. I always go for either high or low V necklines. The latter are my fave for a leaner, longer, and taller silhouette.
5. Cut-out Shoulders
Cut-out shoulders aren't particularly elongating, but they're most definitely flattering on every single body frame. They're such an easy way to add a sexy and cute element to any outfit without baring it all, which is why I'm such a huge fan.
I'm no expert in this field, but from shooting outfits and seeing different styles on myself daily over the past three years, I've done a lot of experimentation and figured out what styles and features to look out for that are the most flattering for my body type, but I would love to know your tips. Any particular styles you think suit you best or anything you like to look out for?​ 
More Flattering Styles

Shop My Look