Is it just me or has this summer been over in a blink of an eye? September is right around the corner and I'm not sure I'm quite ready to kiss my summer wardrobe goodbye just yet. This past summer I really got to grips with my wardrobe and style, not a piece I purchased went unused or unloved and even though I hate to admit that I brought more suitcases than I care to admit away with me, each item of clothing has got it's turn. There are a few pieces I can't bear to put away just yet and that will certainly be returning next year, my most worn items of summer 2017. 
Shop the Look

STRIPED PLAYSUIT
When it comes to dungaree-style playsuits, I feel like there's a fine line between pulling them off and looking like a child from the 90's, especially if you're petite like me, but this one from Boohoo is so easy to wear! I love the navy and white striped print, how comfy it is, and the material is great quality too. So many of you have asked me where it's from, thinking it's high end or designer, but it's actually from Boohoo – perfect for any budget!
SANDALS
If you've watched my recent vlog from the South of France, you'll know that I had a bit of a sticky – or should I say shitty, literally – situation on my hands with these Jack Rogers sandals while getting up close and personal with a sunflower field, but thankfully, they've made full recovery and I'm so happy about it. They're my holy grail and I couldn't recommend them enough. Not only are they a wearable shade of pink, but they also keep your feet secure and they're extremely comfortable to walk in, even long distances. After their full recovery I'm so happy to rave about them – the quality is top notch! These babies definitely won't be falling apart anytime soon. 
STRAW BAGS
I think everyone and their mother is aware of my straw bag obsession by now. It all started with this Cult Gaia bag I've had glued to my hand ever since, and then I've continuously been adding more and more straw pieces to my collection. This square clutch is another favourite of mine, and I have a small tote with pom poms and a proper picnic wicker basket as well. If you're still looking for one, check Etsy first. That's where I found most of mine!
Favourite Straw Bags

Shop the Look

BEST HAT OF THE SEASON
Hats are great for protecting your skin and hair from the scorching summer sun, but  they're also the perfect accessory to take your casual outfits up a notch. Lately I've been in love with this one from Janessa Leone, which I haven't taken off since I got it. It's super versatile, so I can pair it with pretty much every piece in my wardrobe and I love how classy and elegant it looks.
CUT OUT TWO PIECE
This two-piece from Free People has been with me from England and Spain to Italy and France, and no matter where I am, I get so many compliments on it! I find it a great day to night piece, as it can be dressed up or down, and the cut-outs just make it an extra bit special. Plus they let in the breeze, haha! Perfect for the summer heat.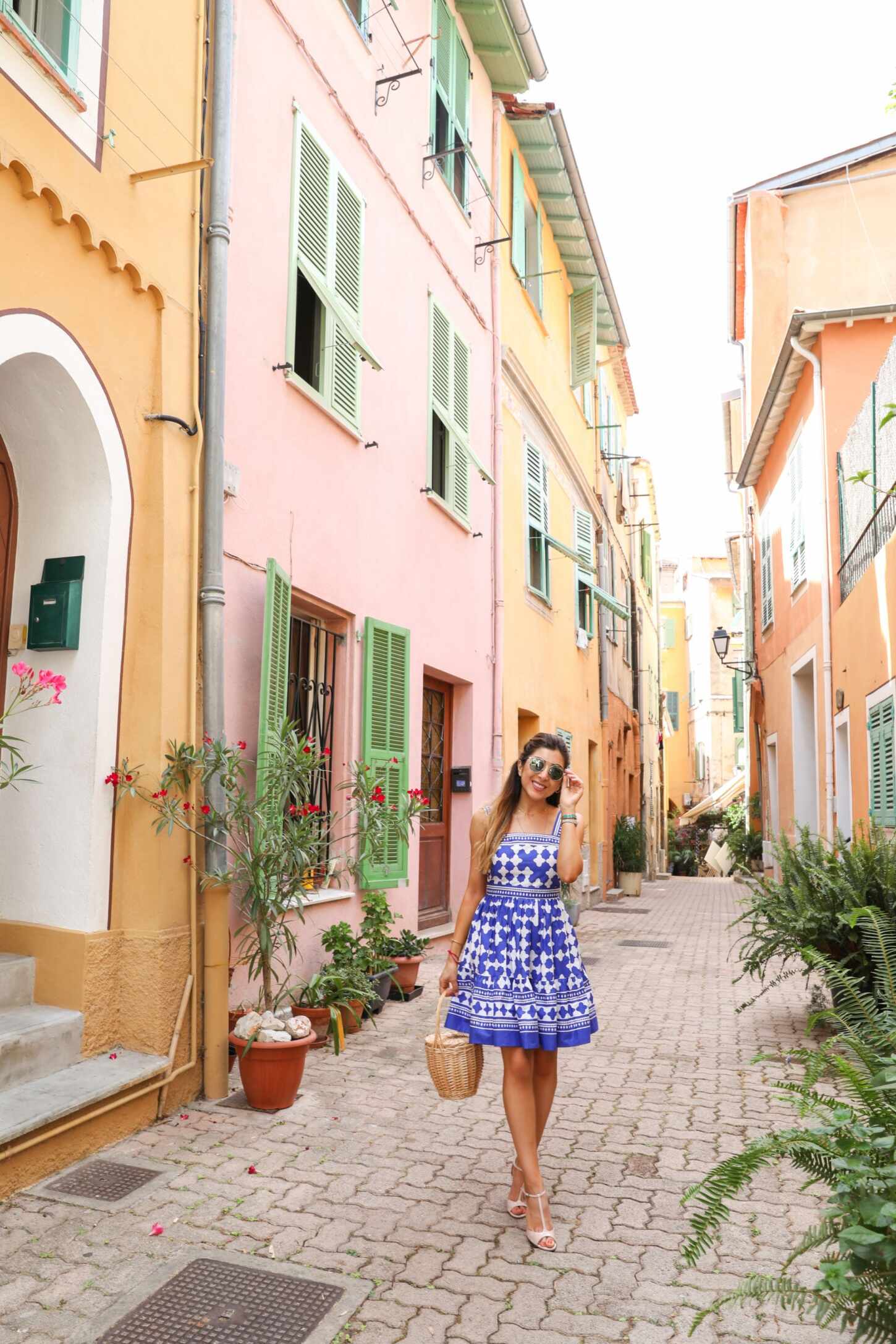 Shop the Look

MY FAVOURITE DRESS ON REPEAT
I've fallen in love with quite a few dresses this summer, but this blue and white number from Kate Spade has to be my first choice. It's one of the most beautiful dresses I own and it makes me smile every time I put it on. You know Marie Kondo said 'does it spark joy within you?' – that's exactly what this dress does for me. Kate Spade just know how to make a good dress that compliments a woman's figure, no matter what shape or size! This particular one fits me perfectly and my bestie looks amazing in it and she has a completely different figure to me! I can't tell you how often I've worn it, there's a few left on sale here and I highly suggest you snap it up – ASAP!
MOST WORN SUNGLASSES
When it comes to sunglasses, I'm like a mother who's asked to pick her favourite child – I can't choose! I always have different options with me wherever I go, and currently, I'm switching between four. My latest obsession are these round crystal sunglasses from Dolce & Gabbana – they're last year's which I impulsively purchased just before they went out of stock, but Dolce have brought out a new edition in rose gold and multi coloured – I personally prefer the rose gold, and after comparing the two they are practically identical shapes! They couldn't be more girly and my style – but I'm also still not tired of my old favourites, these Ray Bans, Dior So Real shades, and these peach ones from Chimi (which FYI you can get15% off with code AMELIA).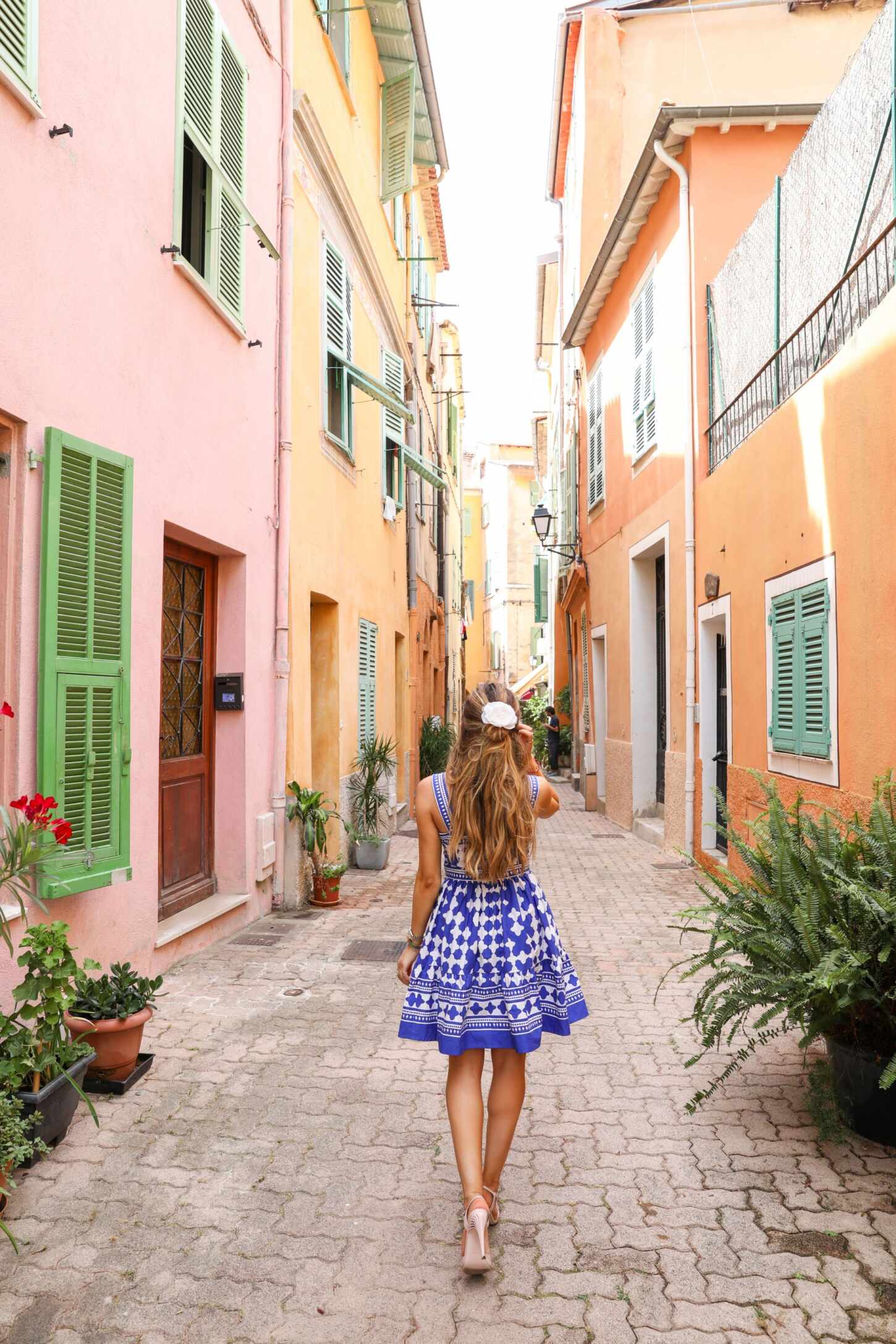 Most Worn Sunglasses

BEACH COVER-UP
I love beach cover-ups that are slightly longer and not completely see-through, so that I can wear them not only at the beach, but also dress them up for a walk around the town like this one from Next. The pattern is what first caught my attention, but the crochet detailing adds an exciting touch as well! Unfortunately, I think this particular dress has already sold out, but I found a super similar – and just as affordable – one over here.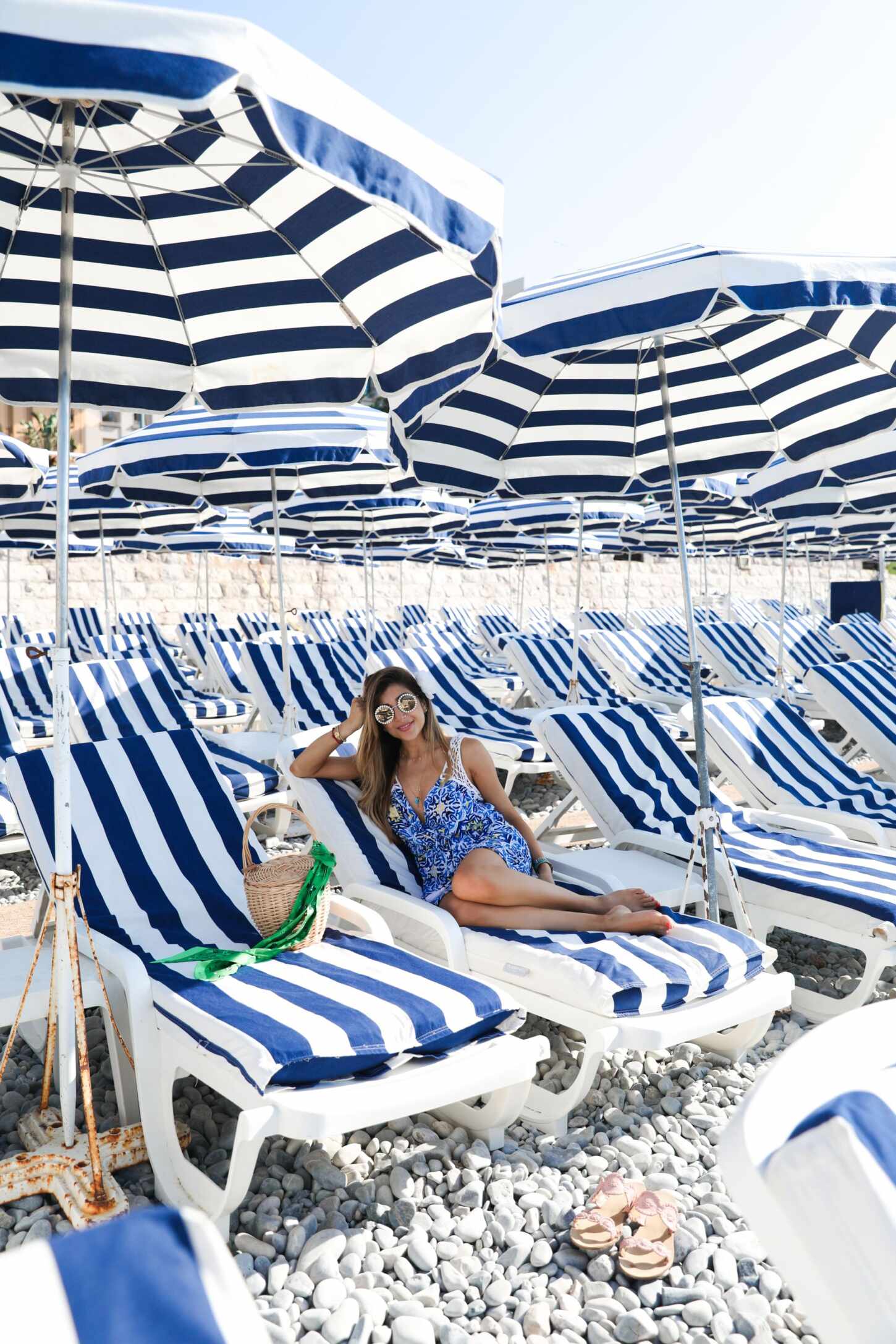 Shop the Look