Bonjour from my home away from home! I am sending you gorgeous rays or morning sunshine whilst I type with salty skin and frizzy hair from my balcony in the South of France. Admittedly over the past week I'm yet to spend a day away from my laptop but nothing makes me feel so inspired as this setup does.
Last week I hunted down the last of the lavender fields in Provence and couldn't believe my eyes! It's even more beautiful than the pictures and smells unlike any lavender soap or hand wash you'll ever get. I couldn't stop myself pinching the lavender and even the swarms of bees didn't stop me from practically rolling around in it. 
I've been working on a new feature for my instagram feed which are these weekly videos. They're so exciting for me as they're the perfect length for what I want to create and too short to upload on YouTube. I've put together this little one in combination with an outfit I think you'll adore.
Shop the post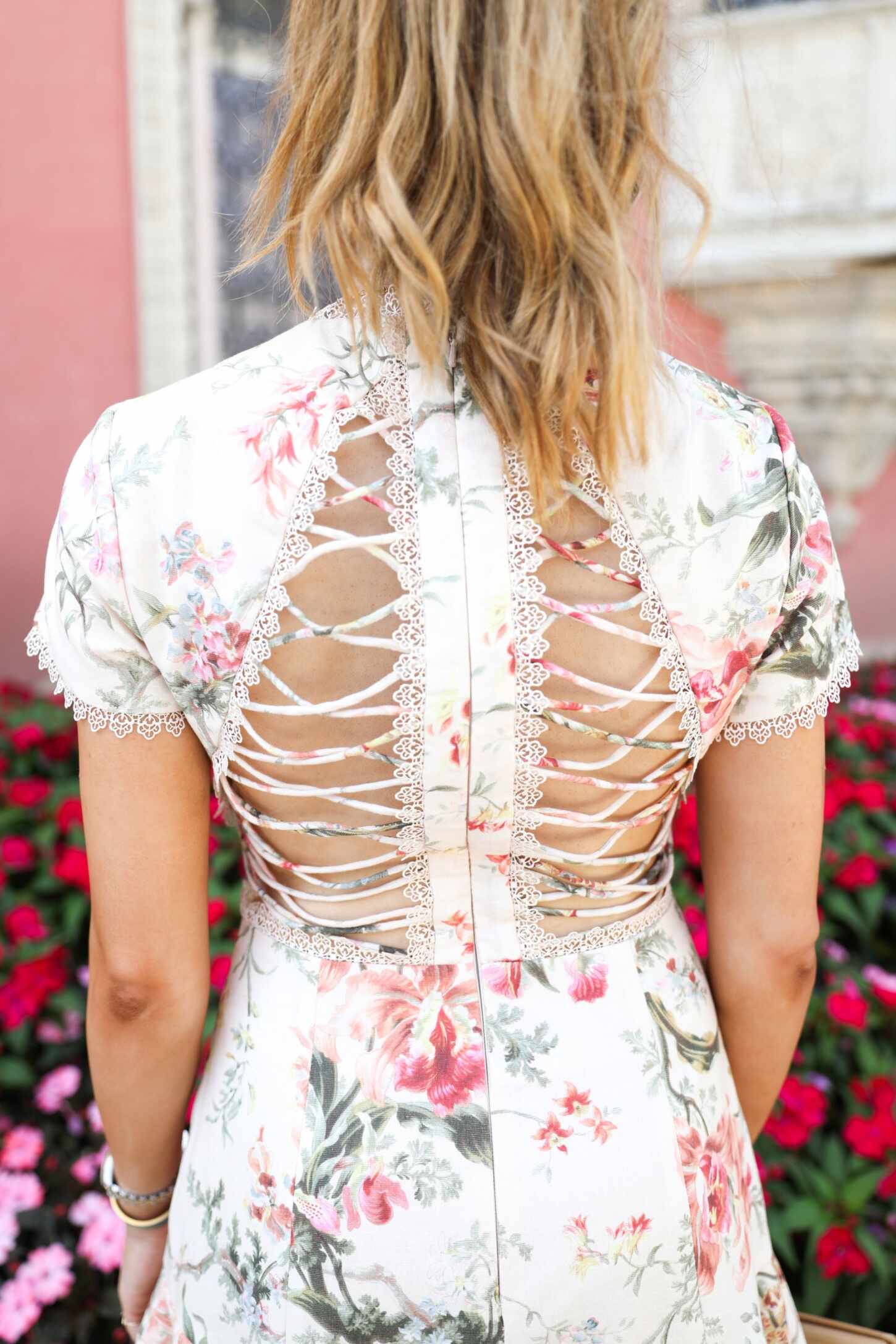 THE DRESS
Where to begin? Firstly, the back. Admittedly I rarely own or wear any open back clothing as I don't consider my back particularly sexy, it's probably one of my least favourite features but thanks to the slimming feature of this lattice open back dress makes me feel as though I have some sort of sexy back that's worth showing off. Everything from the fit to the ruffled hem is perfect. When I first tried it on, it felt slightly too thick to be a summer dress but actually the fabric is pretty breathable and that's coming from someone that was prancing around a field in 35 degree heat at midday! 
THE HAT
I'm a big hat person – even the air hostess of my flight that helped me put my five hats in the overhead locker can vouch for that. This hat is the sweetest one I own, it's incredibly light and delicate. One of my top hat tips is get a size up so you minimise the potential hat hair situation!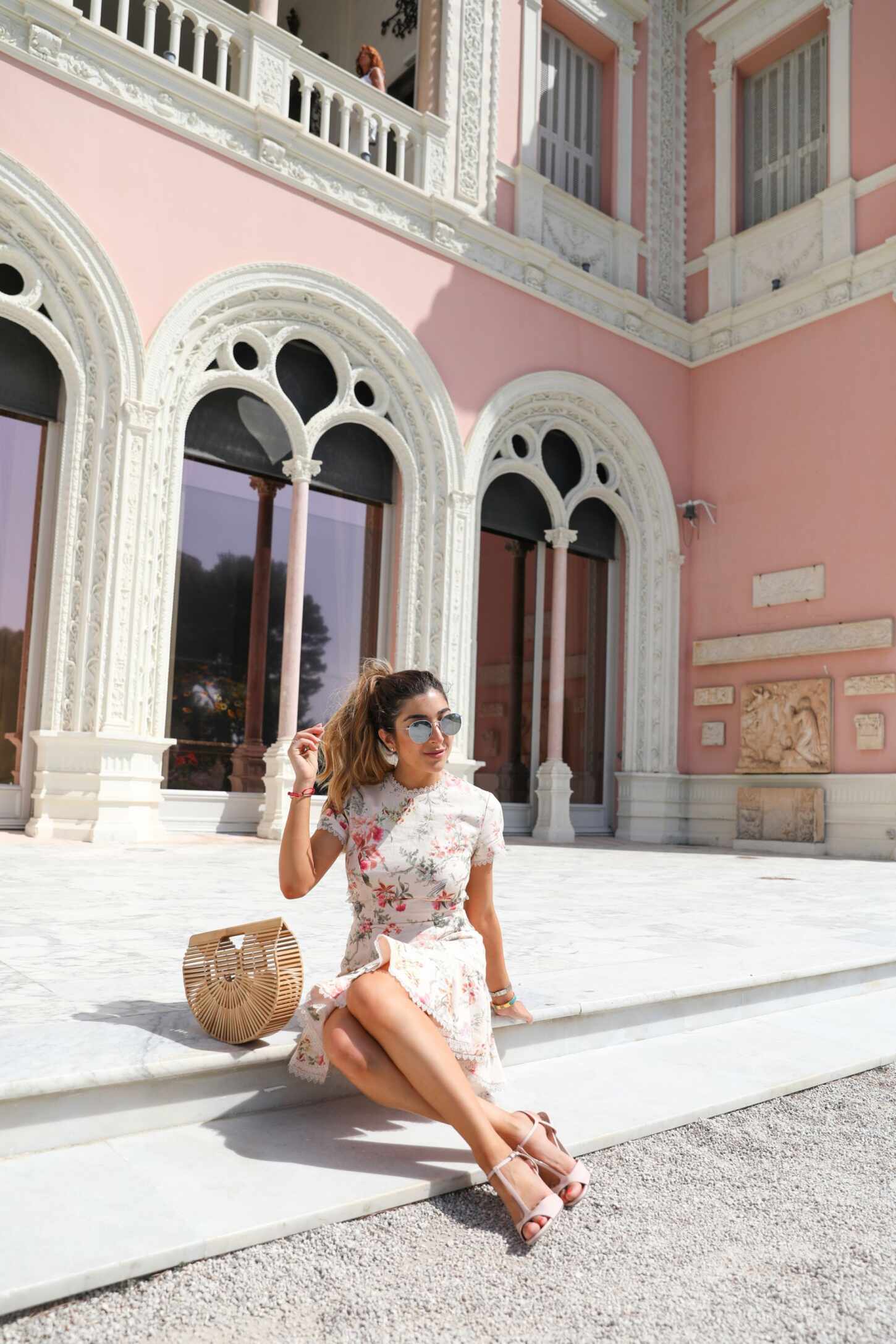 THE SHOES
Oh you have no idea how excited I was to see these babies land on Net-A-Porter! Feet decorated in daisies? Yes. Please. I knew lace up sandals and I don't get on but I chose not to care. Usually lace up sandals cut off my circulation, don't end up feeling secure and I'm constantly re-doing the knot. These are hands down the BEST lace up sandals I own – they completely knock every single other pair out of the park. They're super super comfortable, actually feel secure enough that you can run back to the illegally-parked car before getting a ticket (guilty), and surprisingly don't cut off circulation of your feet. They're an all round winner! You can snap them up before they sell out here. 
THE BAG
I know you're bored to death of me talking about this bag but I'm not sorry! It is the summer bag that I just can't get enough of. As soon as I heard they were online at Net-A-Porter I purchased one (under the table whilst at dinner might I add – sneaky!) and it hasn't left my arm since. It keeps raking in the compliments and actually fits everything I could ever need, including sunscreen! I purchased the small size but there's also a medium in case you need to fit a book in there too.
Shop more summer dresses