Before this summer, I didn't own a single white accessory. None of them ever caught my attention and I always thought they would be incredibly hard to wear with my outfits, but then I spotted this Bulgari bag and it was love at first sight. I mainly fell for the cute jewels scattered around the flap of the bag that remind me of little candies, and have since discovered it's actually not hard to style at all. I'll go as far to say it's one of the easiest bags to wear from my closet. It goes with so much of my wardrobe!
The bag isn't the only white accessory I own any longer, because soon after, I saw these Jimmy Choo pumps new in on Net-a-Porter and they just had to go into the shopping basket. They're so sweet with the little bow! I honestly thought I would end up returning them, but then I tried them on and they were so comfortable I just had to keep them. I think they're a great statement piece and make the rest of my look really pop.
Shop the Look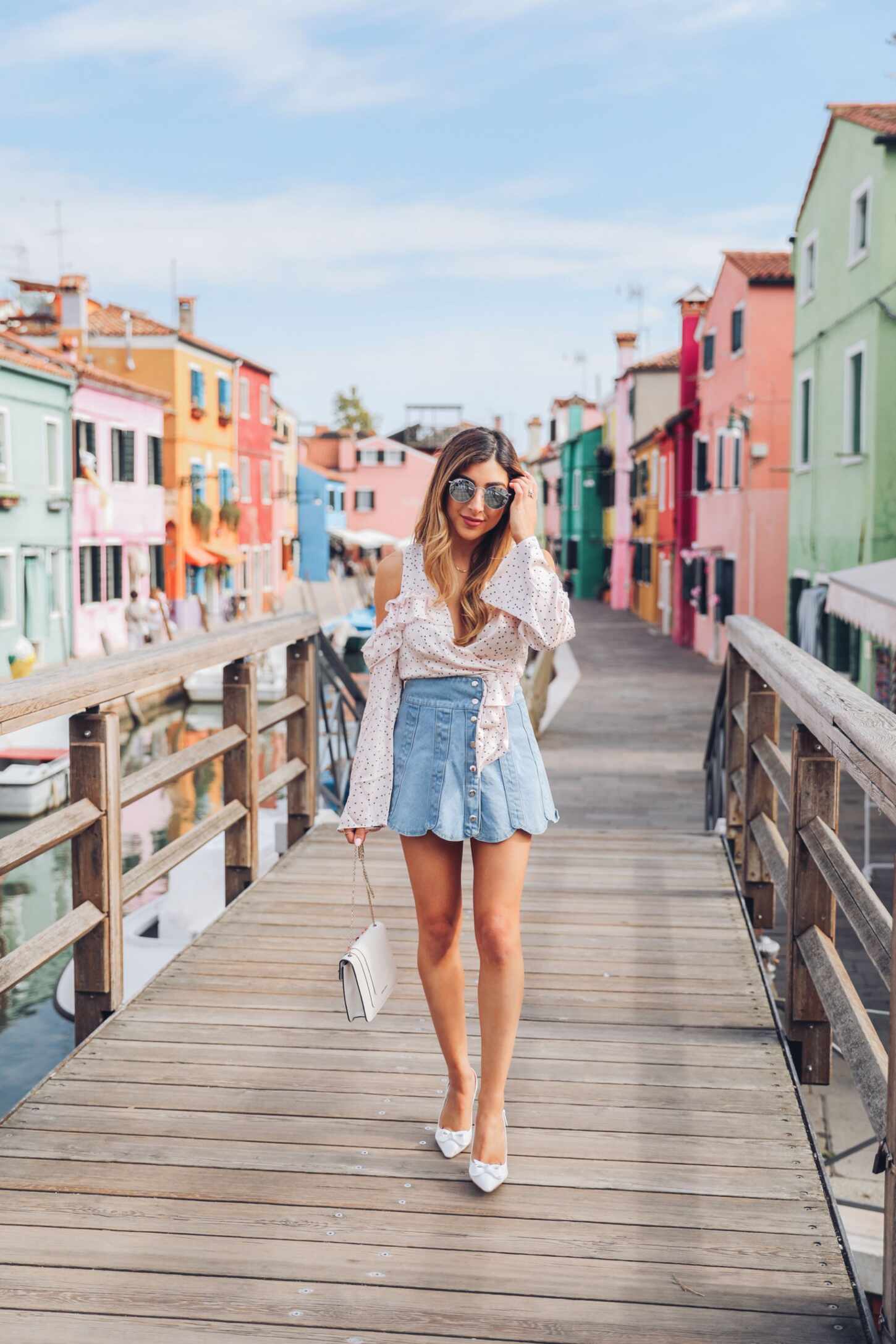 I pared the white accessories with this denim skirt and this cropped top which you might have already seen in my recent haul. It looks much more expensive than £65 and the fabric feels luxurious as well. Plus it's super cute with all the frills and the girly star-print.
This was shot on my recent trip to Burano that I was visiting with Jaeger-LeCoultre (you might spot my gorgeous Rendez-Vous Moon watch that I'm wearing), and I can't wait to tell you more about this amazing experience in my upcoming posts, but in the meantime, you can check out my first Venice Instagram video over here.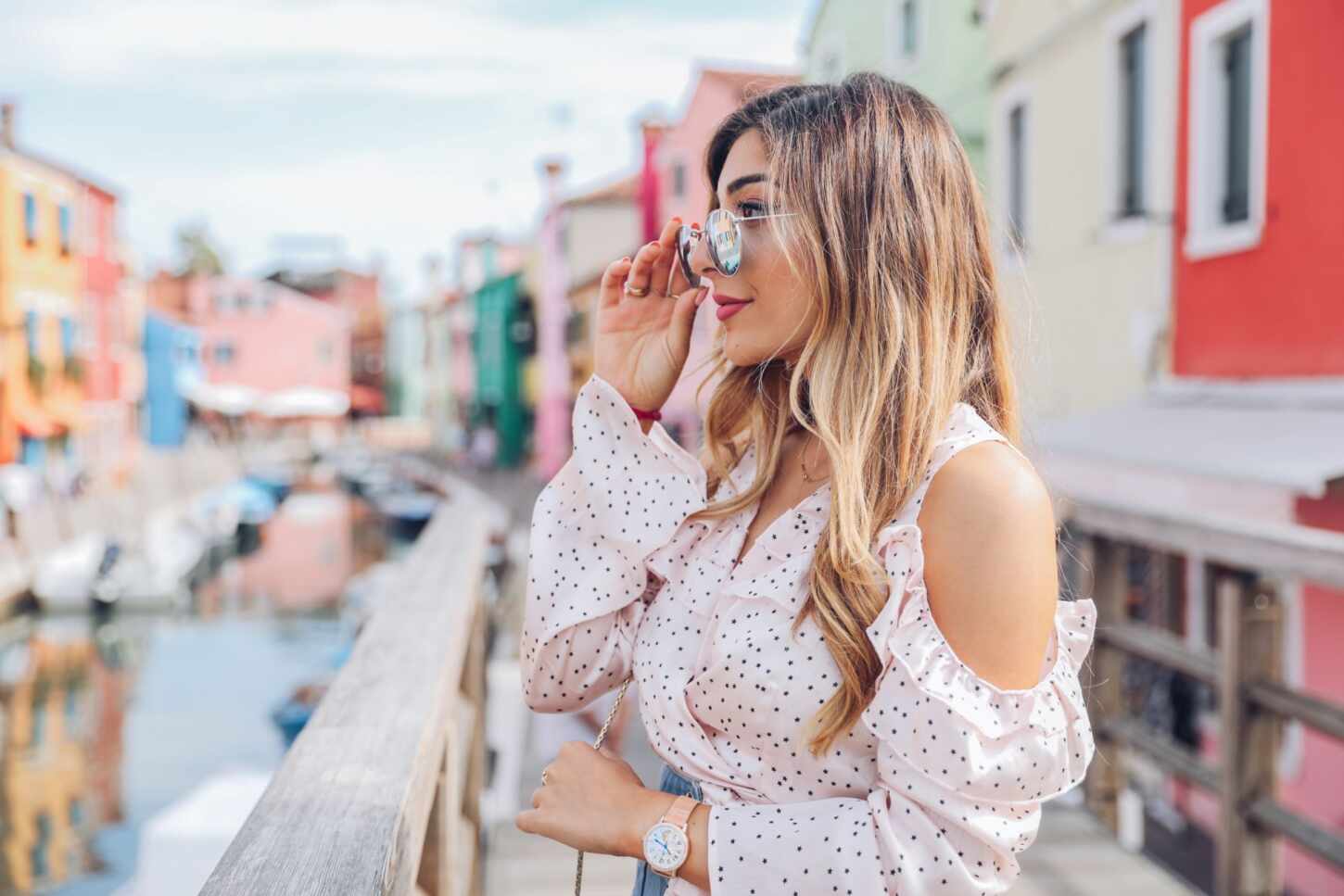 SHOP MY FAVOURITE WHITE ACCESSORIES