Everyone knows and loves the island of Venice, but the Venetian Lagoon is hiding another treasure worth stopping by – Burano, a tiny archipelago full of picturesque pastel-coloured houses I visited on my trip with Jaeger-LeCoultre recently. It's insanely pretty and only a 45-minute boat ride away from Venice, so perfect for a quick day or even half a day getaway if you're staying in the area for a little while.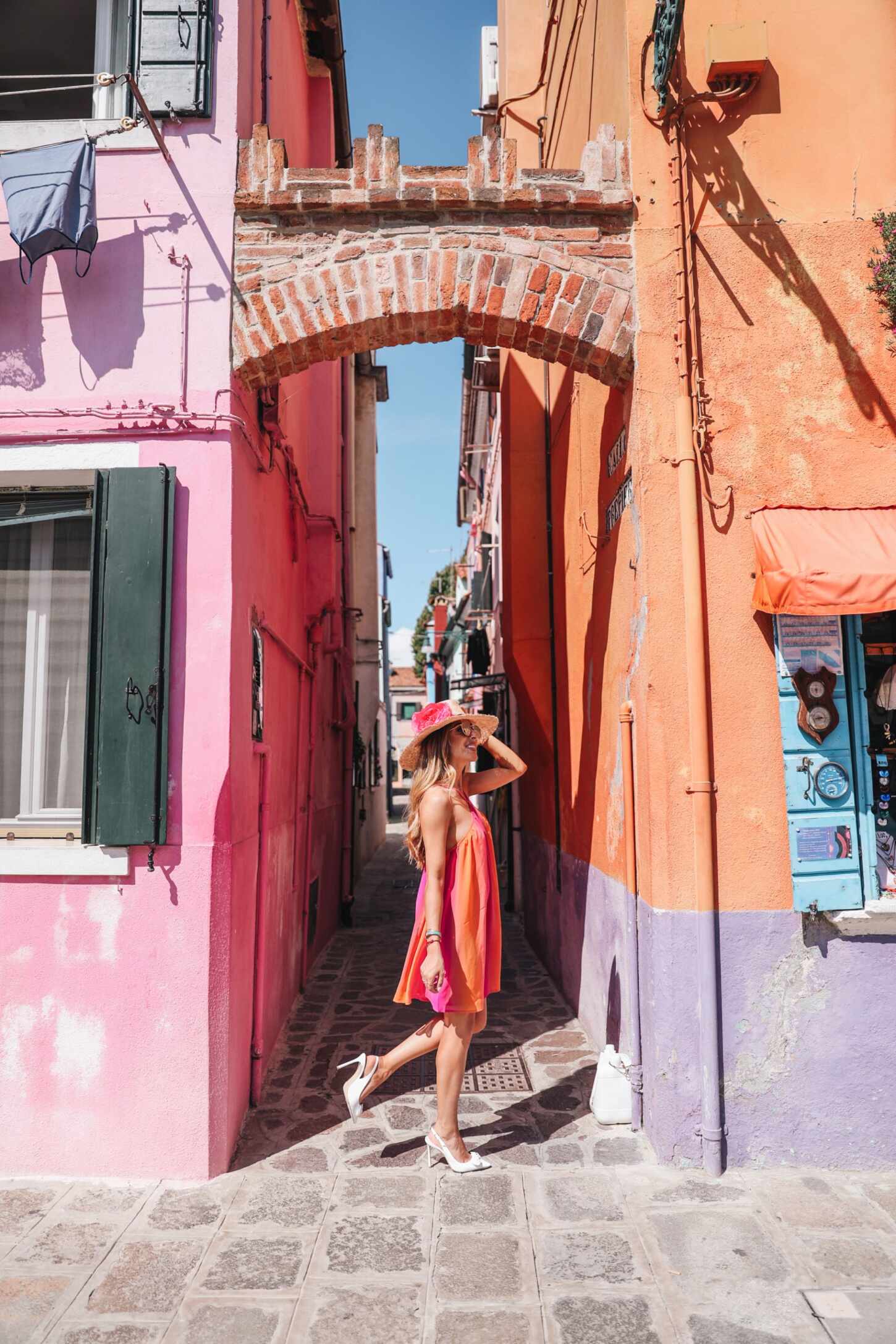 Shop the Look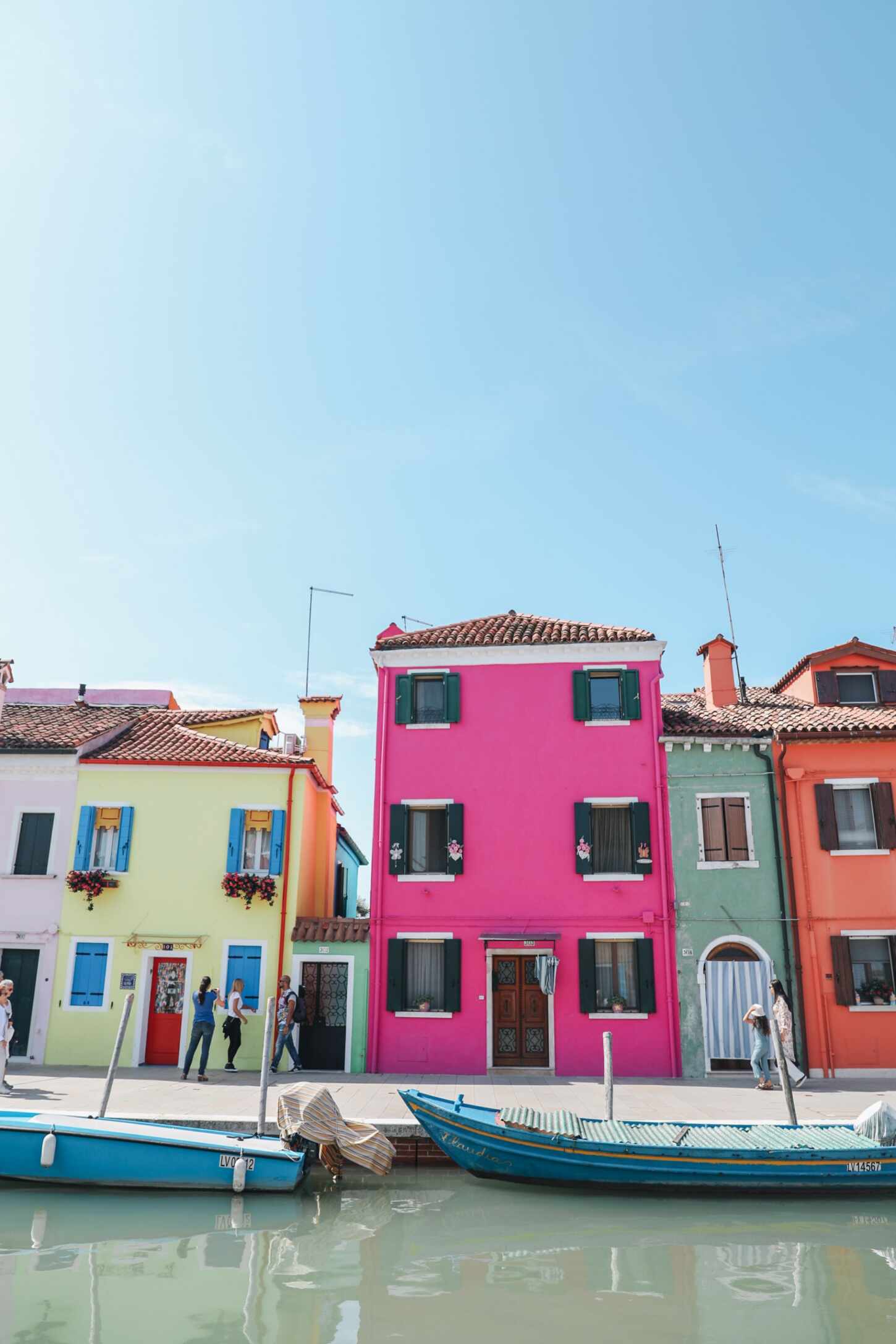 WHAT TO DO IN BURANO
1) SEE THE COLOURFUL HOUSES
Burano is a super small village, so the best way to explore it is to just walk around and get lost in the streets with a camera around your neck. It's famous for the bright, old fishermen houses of every colour of the rainbow you really can't miss, because they're scattered all across the island, but the most beautiful, insta-worthy spots I would point you towards to are: Tre Ponti for an incredible view of the vibrant houses dotted along the canal with three bridges; Via Galuppi, the island's main street lined with shops and restaurants; and CasaBepi, a quirky-looking multicoloured house.  
2) ENJOY LOCAL FOOD
Italian food. Do I need to say more?! But in all seriousness, Burano being a fishing village, they know how to prepare seafood. There's a lot quaint, family-owned restaurants you can relax in and enjoy your meal, but if you're strapped for time, there's always gelato! Just a tip – don't faff around for an hour taking photos like I did because it will melt!
3) VISIT THE LACE MUSEUM
Another thing Burano is know for is the handmade Burano lace, one of the most respected in the world. You can admire and buy lace products in every single souvenir shop there, but keep in mind the affordable pieces on offer are not created traditionally by hand and are often imported from China. If you want to see the real deal and learn more about the craft that dates back to the 16th century, it's best to pay a visit to the Museo del Merletto. Now our trip was so brief we sadly didn't have time for this, but it's always a good excuse to go back, right?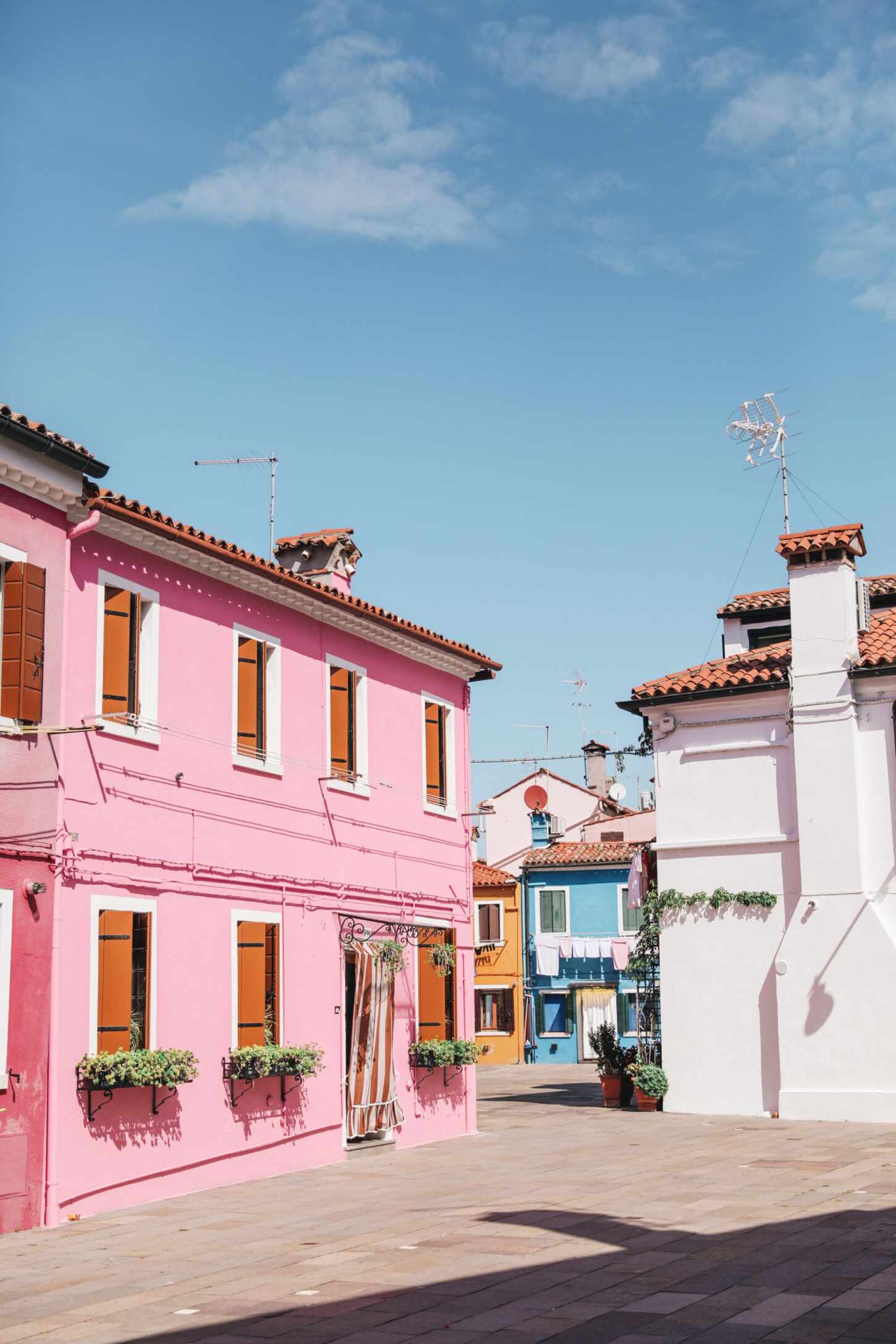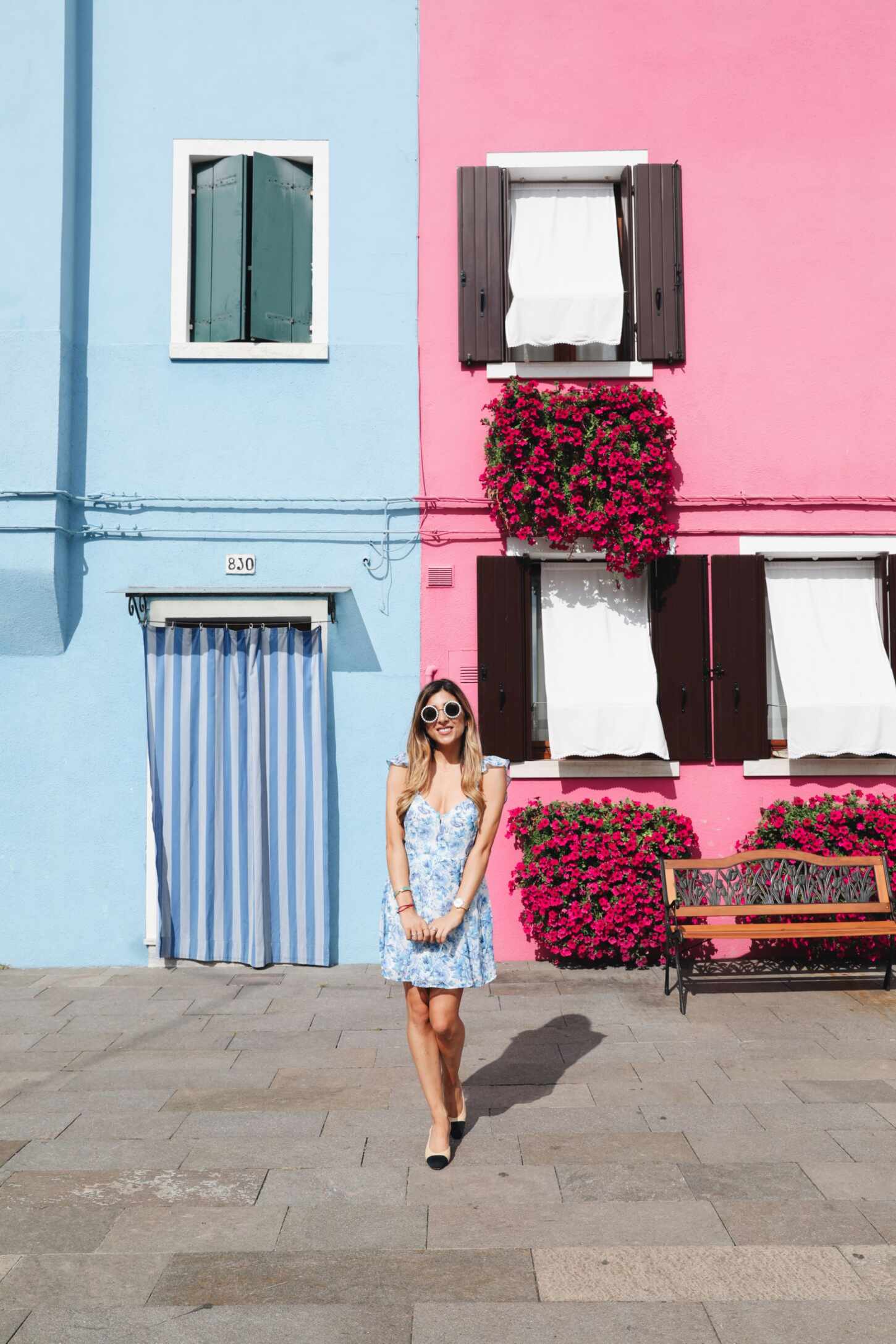 Shop the Look

Shop My Look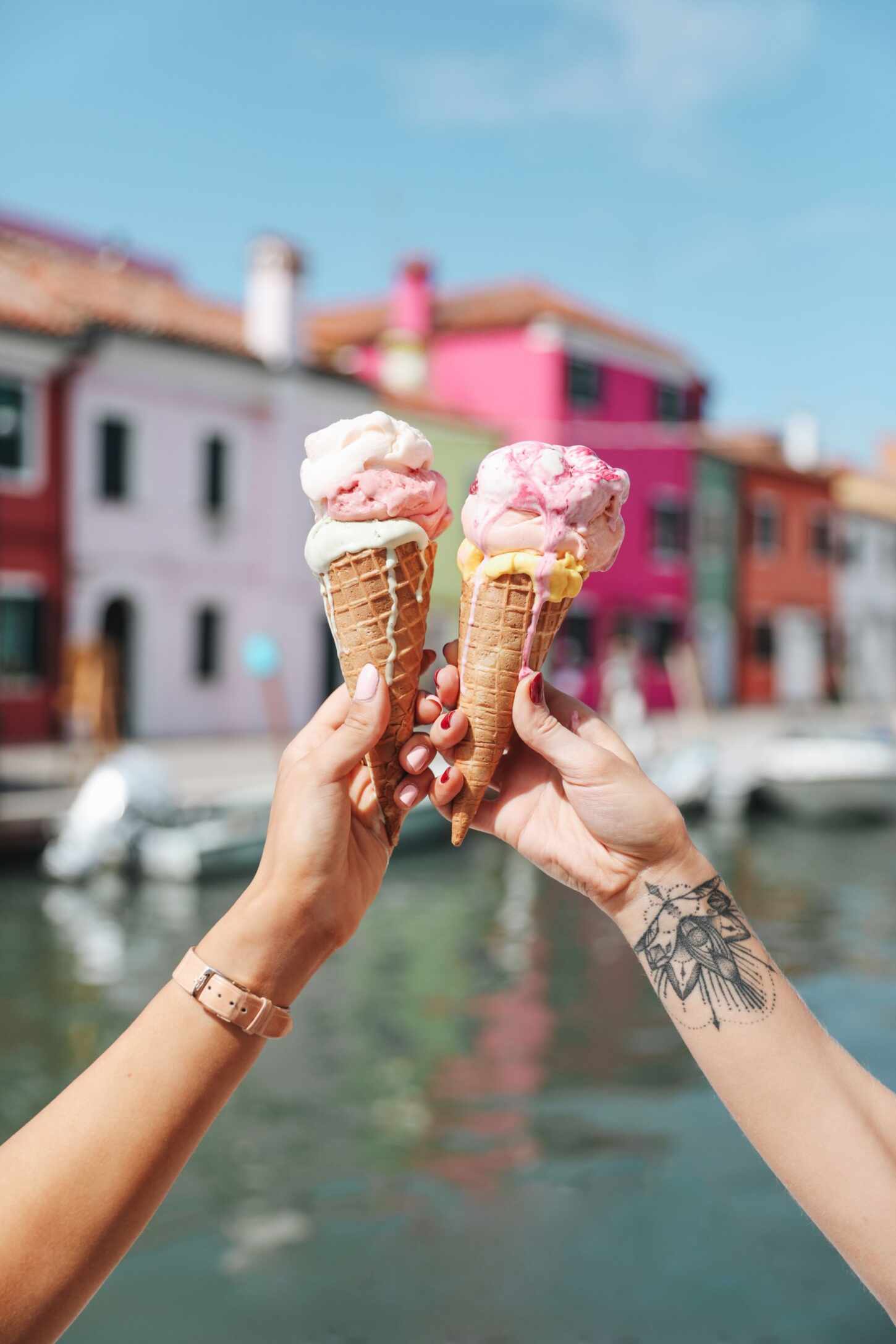 Shop Victoria's Look