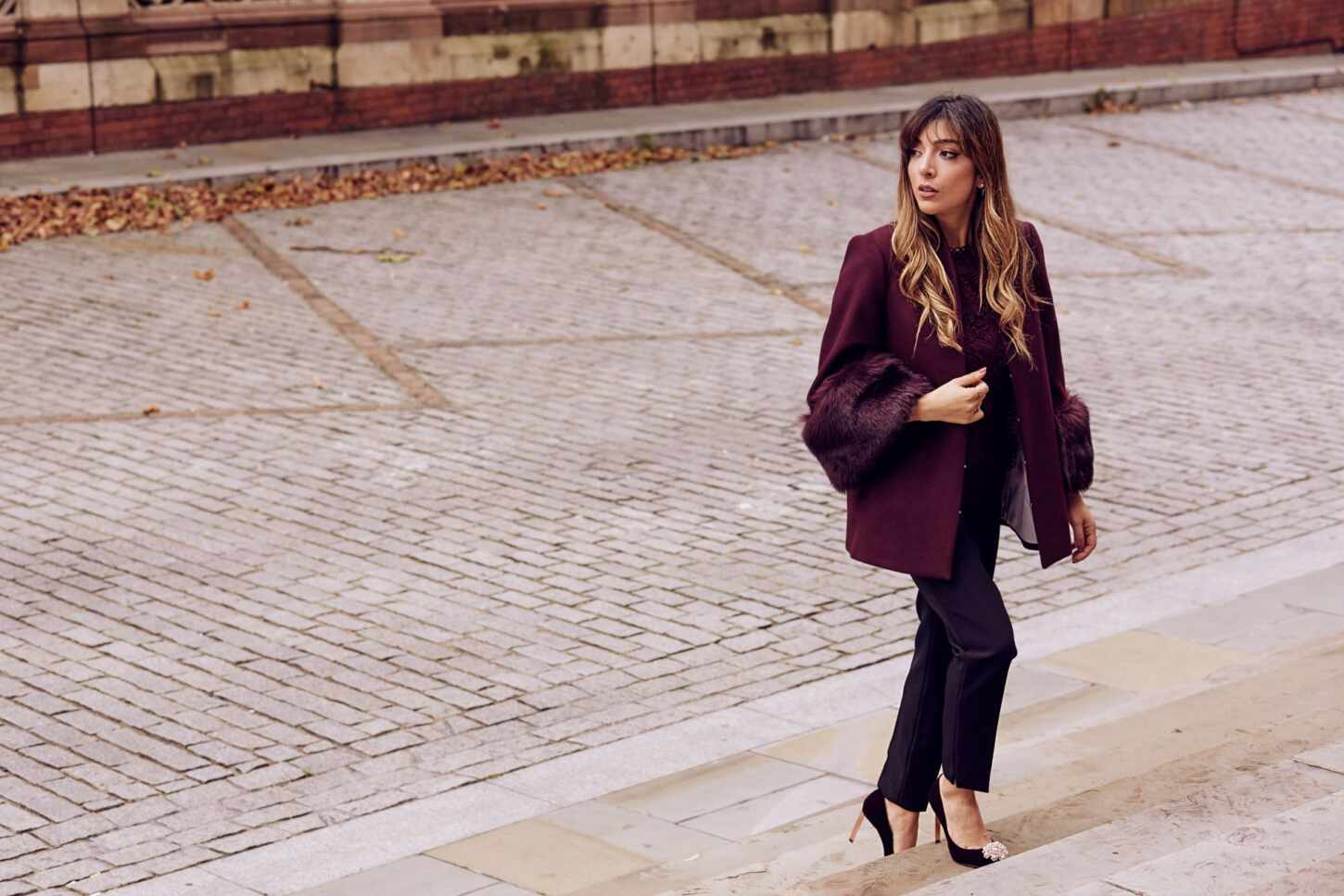 When the streets are covered in leaves and the heaters are running with full force, you know winter is well and truly underway. I have to say winter style is probably my least favourite of the seasons. Looking cute whilst the wind is blowing in different directions can be mission impossible, and more often than not, the freezing cold leaves me resembling Rudolph the red nosed reindeer. That being said, I've discovered so many gorgeous pieces this year that I've developed a brand new appreciation for the colder months, and no weather-related mishap will keep me away from wearing them. Even if it means getting caught in a Marilyn Monroesque flying skirt situation one too many times… Here's some of my must-haves I've recently welcomed into my wardrobe and you most definitely need to make room for them too – ASAP.
Shop the Look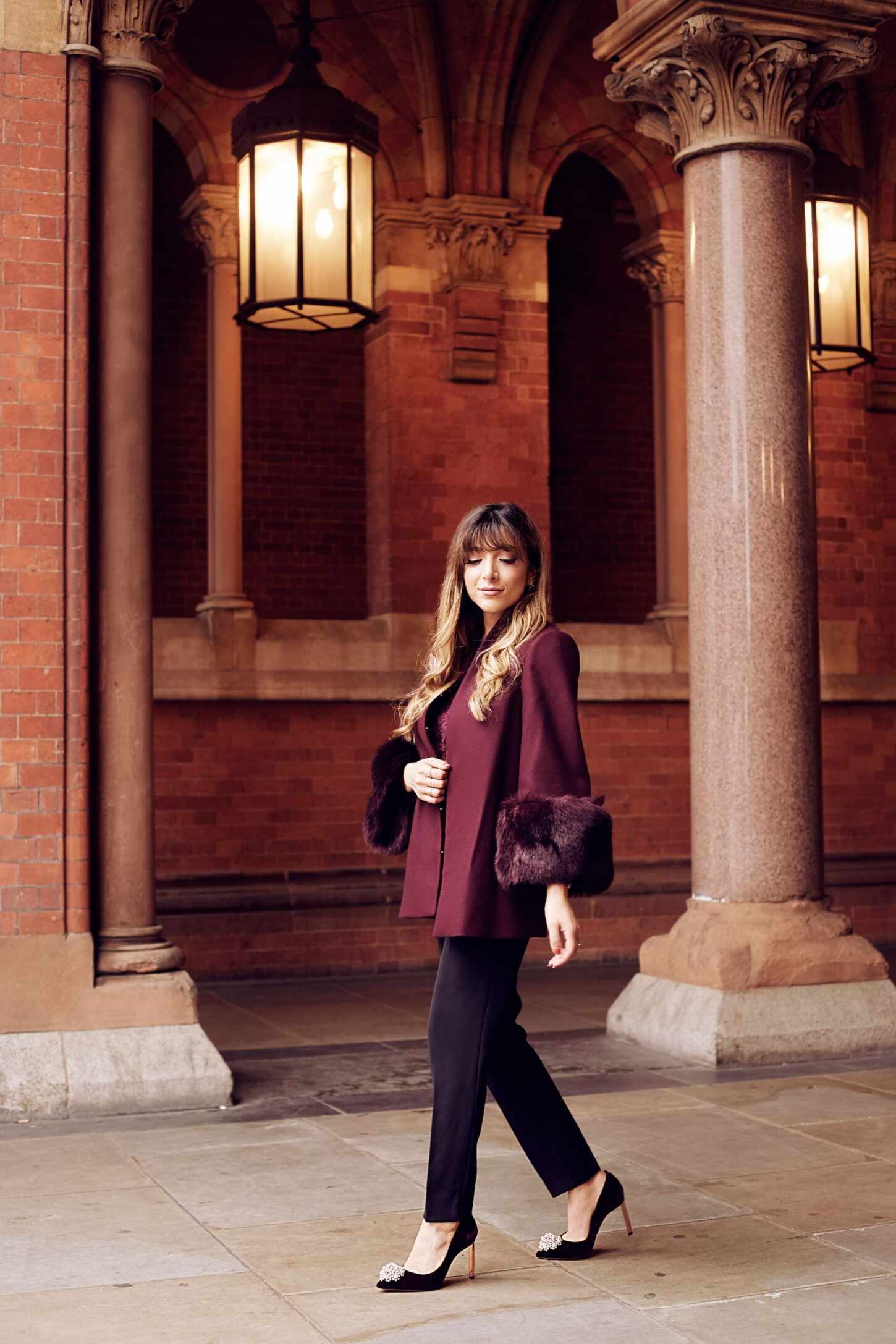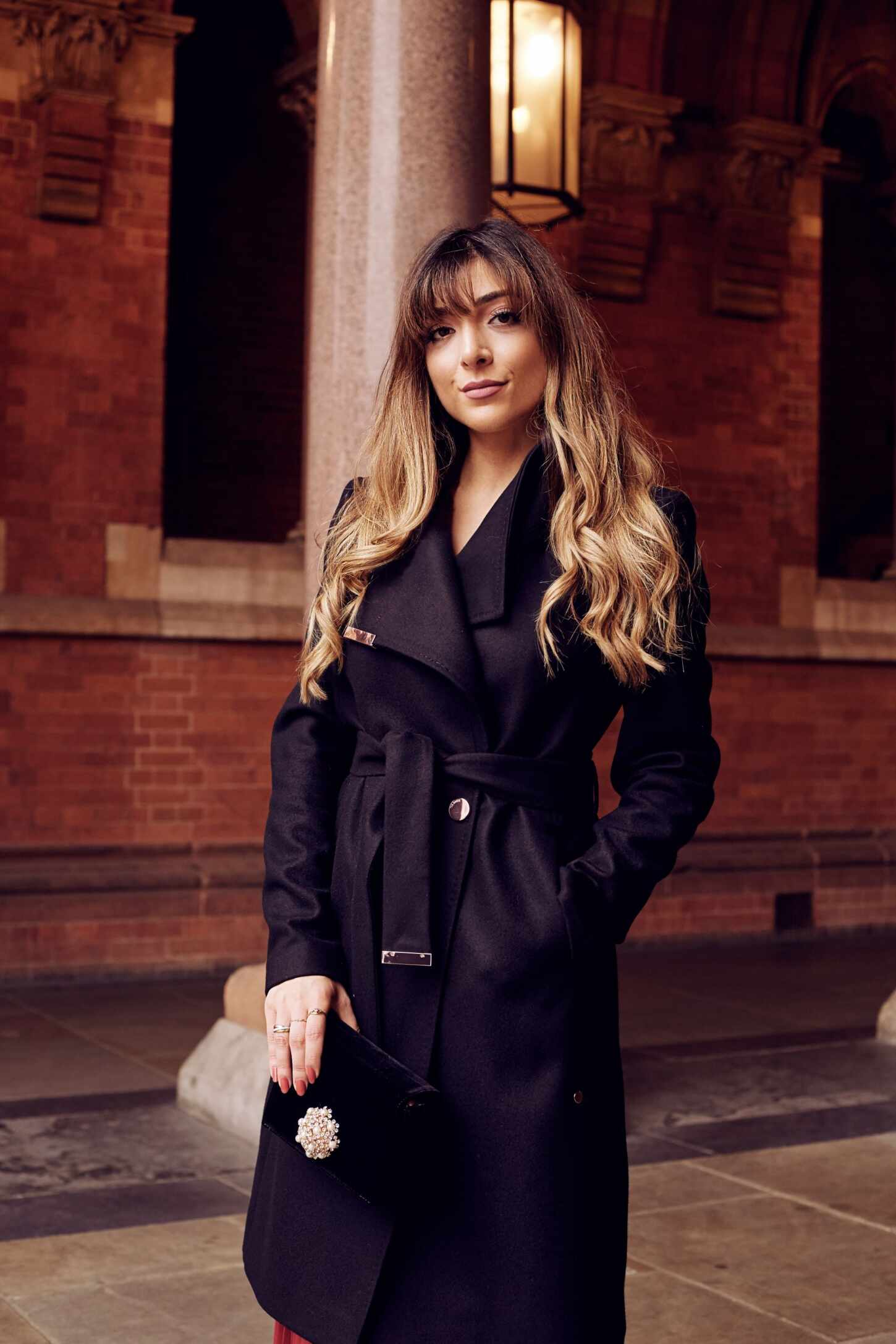 COATS
Beside a good pair of comfortable boots, a coat is always the number one thing to start off with and invest in. It's great to have a few versatile options that go with every other item in your closet as well as a few statement pieces that can spice up a super simple outfit. My newest addition is this maroon Ted Baker coat with faux fur cuffed sleeves which I think looks super elegant, especially when paired with a lace top in the same colour, a pair of black tailored trousers and the velvet heels with an embellished brooch detail. But going back to versatile alternatives, this season I've been loving this fitted option with a waist belt and a high neckline, which can be worn undone or folded up if you wish to cover your neck. The camel version of the coat is stunning and as you know, I've been obsessing over camel coats this year, but if you're building up your coat collection from scratch, I would say start with something black.
PLEATED SKIRT
I haven't been that into pleated skirts before, but this colour-block midi from Ted Baker has made me a convert. I love it so much! It's basically autumn in a skirt with its brick red shade, and definitely one of the most unique pieces in my closet right now thanks to the pink stripe that goes along the side – I just love how it stands out every time the skirt floats in the wind when I walk. My favourite way to wear it is with black and soft coloured jumpers for daytime or with the scalloped neck top and a small velvet clutch for a dressed-up evening look.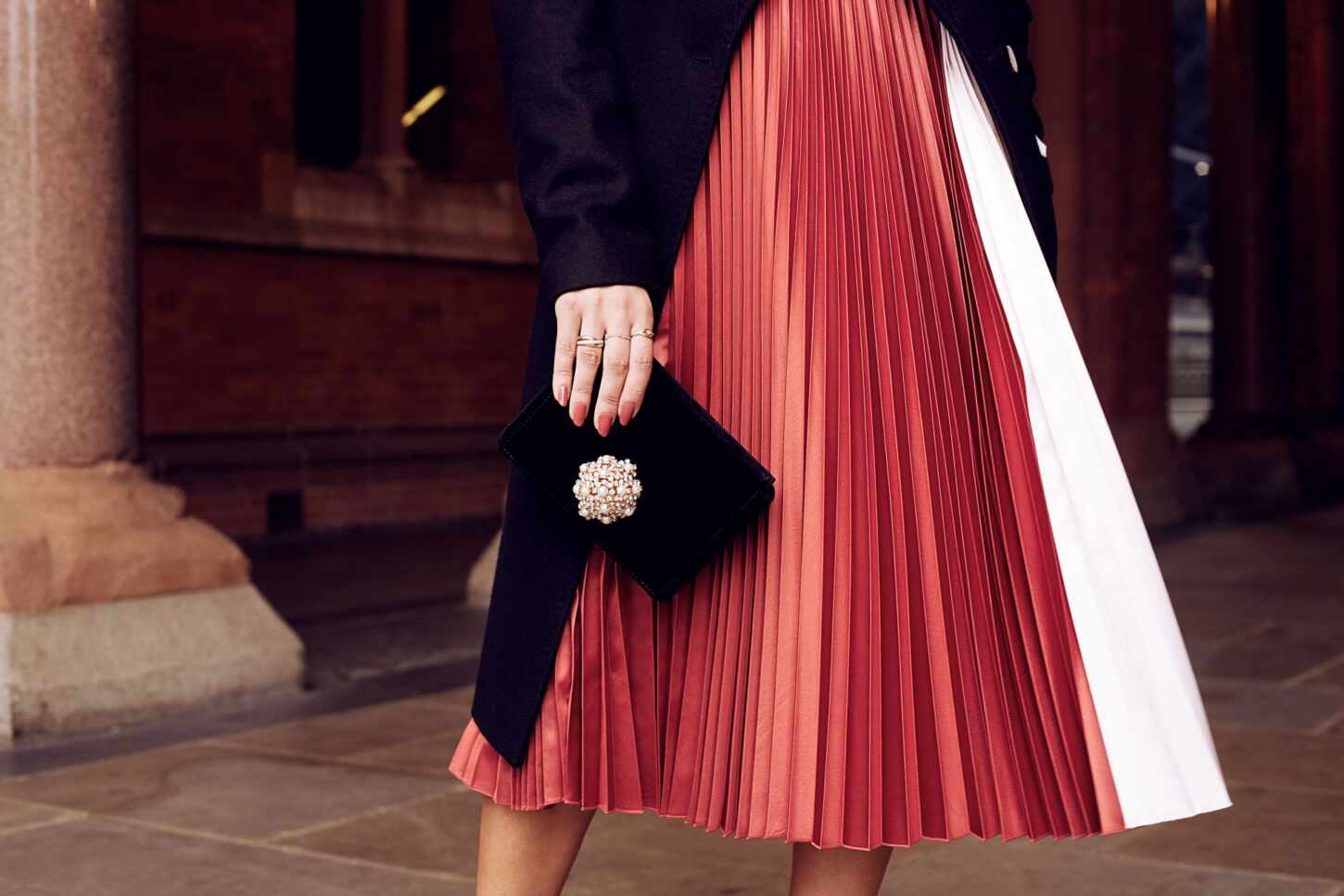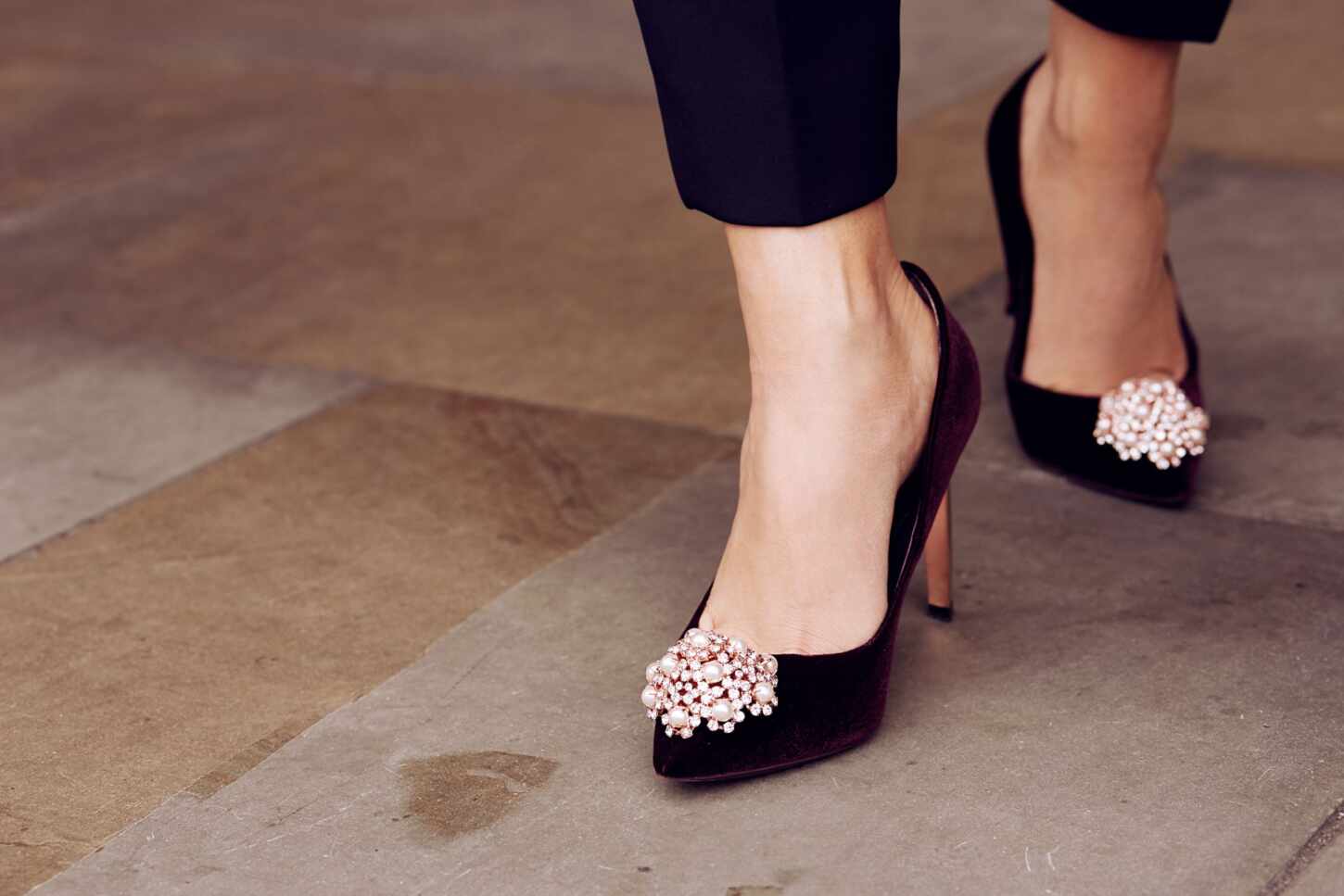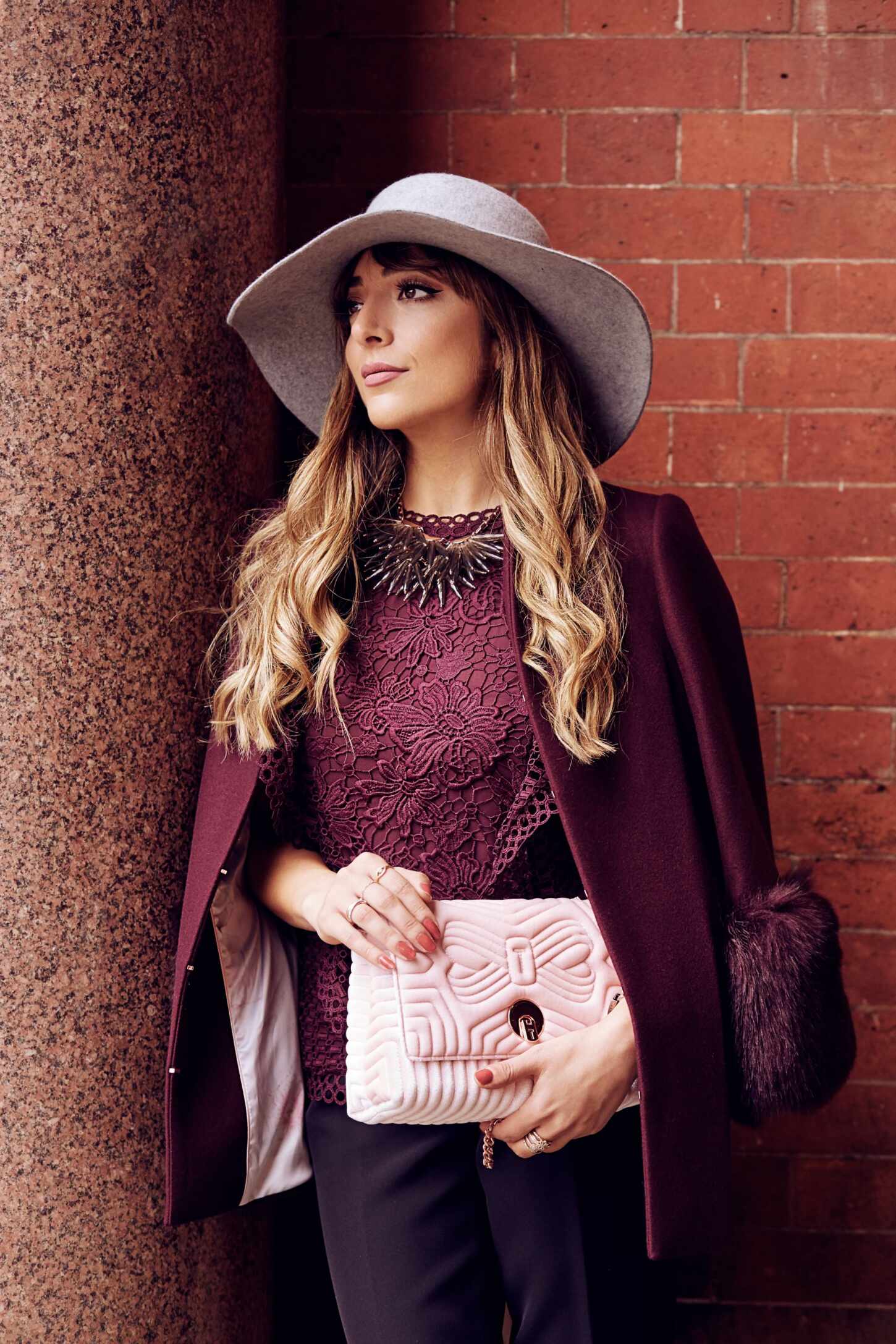 VELVET BAGS
The velvet trend has been around for a couple of seasons now and I'm still loving it as much as I first did. Ted Baker has come out with some amazing velvet bags recently and I'm all over them – I already have two! This tiny black bag caught my attention with an embellished brooch detail that makes it perfect for evening occasions. It comes with a dainty chain so you can wear it over the shoulder or cross-body, but I prefer to tuck the chain in and wear it as a clutch. For the over the shoulder option I like the bigger, quilted version that you might have already spotted in some of my recent videos. The bow detail on the front is what really added a special touch for me but if you're not a fan of pink, it comes in other colours too – they have it in black, red, deep purple and even bright electric blue.
HATS AND GLOVES
I've always had a love hate relationship with wide-brim hats. They're the perfect way to add a touch of chic to your look, but more often than not, I find that the brim flops down too much and covers my eyes, so I end up being really picky with hats and only wear them if the brim stays put, which this one does! I can't forget to mention the gloves either. These ones with the pom poms are a mix of sophisticated and fun.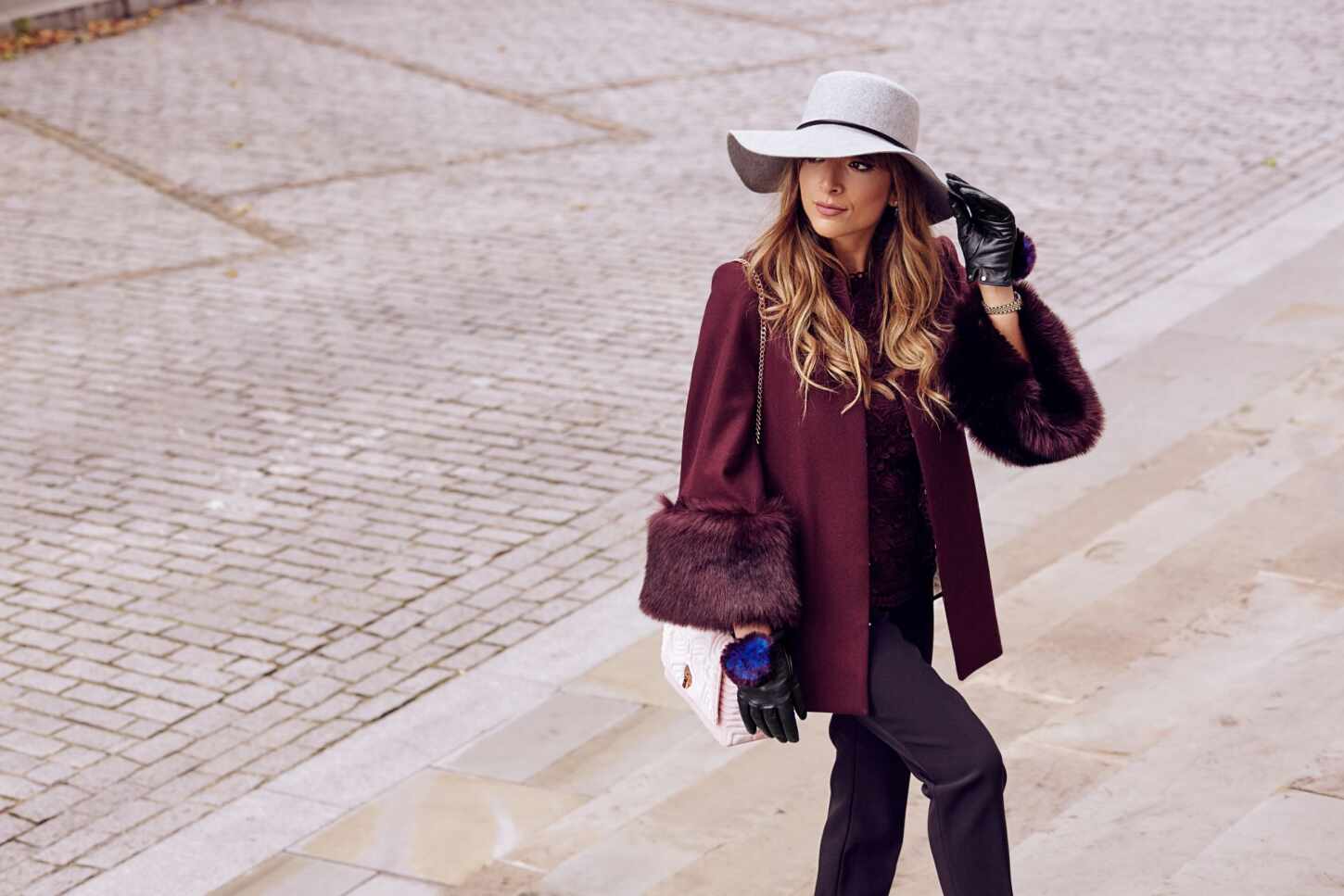 Shop the Look