I'm not sure if you've noticed, but I've been really drawn to celestial designs lately, especially stars. It all started with a couple of rings, then I spotted this star-print maxi dress (that's currently on sale here for £35), fell in love with the gorgeous Aquazzura Starlight sandals, and I've had my glistening night sky inspired Jaeger-LeCoultre Moon watch pretty much glued to my wrist as I can't stand to take it off! It's too beautiful!
The watch is a part of their Rendez-Vous collection, which is a combination of the mechanical expertise of the watch's inner workings the brand is known for with an aspect of the watch that is truly glamorous and unique. Chances are you've heard of their most iconic model Reverso, and I've recently learned when I attended the Jaeger-LeCoultre Gold Cup that it was originally made for polo players but women also started to fall in love with the smaller size. They then went on to create this gorgeous Rendez-Vous collection with women in mind and made it truly whimsical – you can instantly see the inspiration from the light of the sun and the moon throughout the watch and its functions.
The Rendez-Vous pieces caught my attention with their little precious stones and the galactic details on the dial. The Night & Day watch has a rotating disc with the sun and the moon, the Celestial comes with a beautiful zodiac constellation sky chart, and the Moon (which is the one I'm wearing) with a pearl face that resembles a glittery night sky. What's special about The Moon is that it comes with a moving moon disc that changes every day according to the real-life moon phases, and a few models from the collection have a little star on the dial you can set at the time of your rendez-vous (that's meeing in French) and the watch will chime when it's time. So much more elegant than a phone alarm, right? Words cannot express how much I love the design! It makes me feel like I'm being whisked away to the world of dreams every time I look at the time.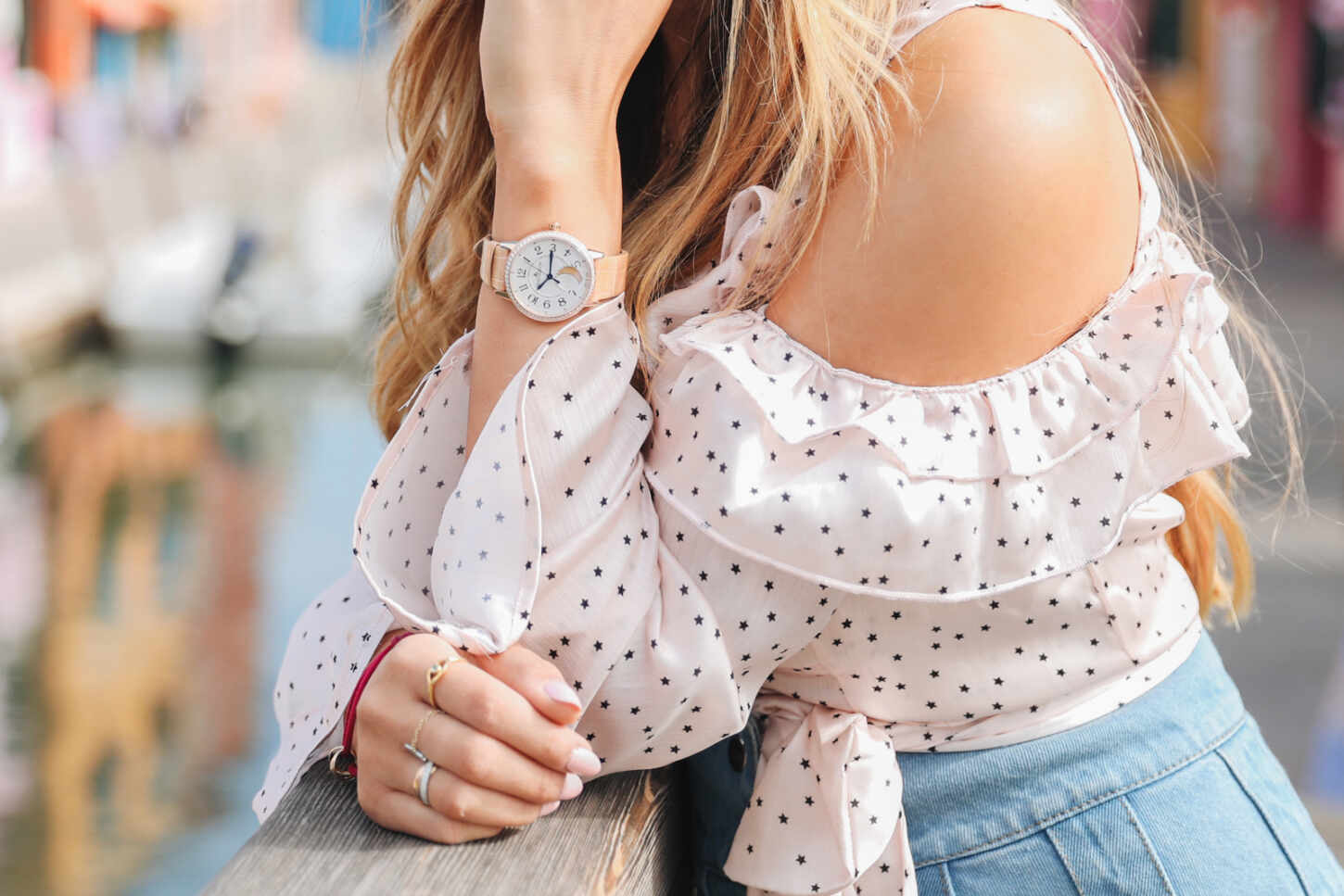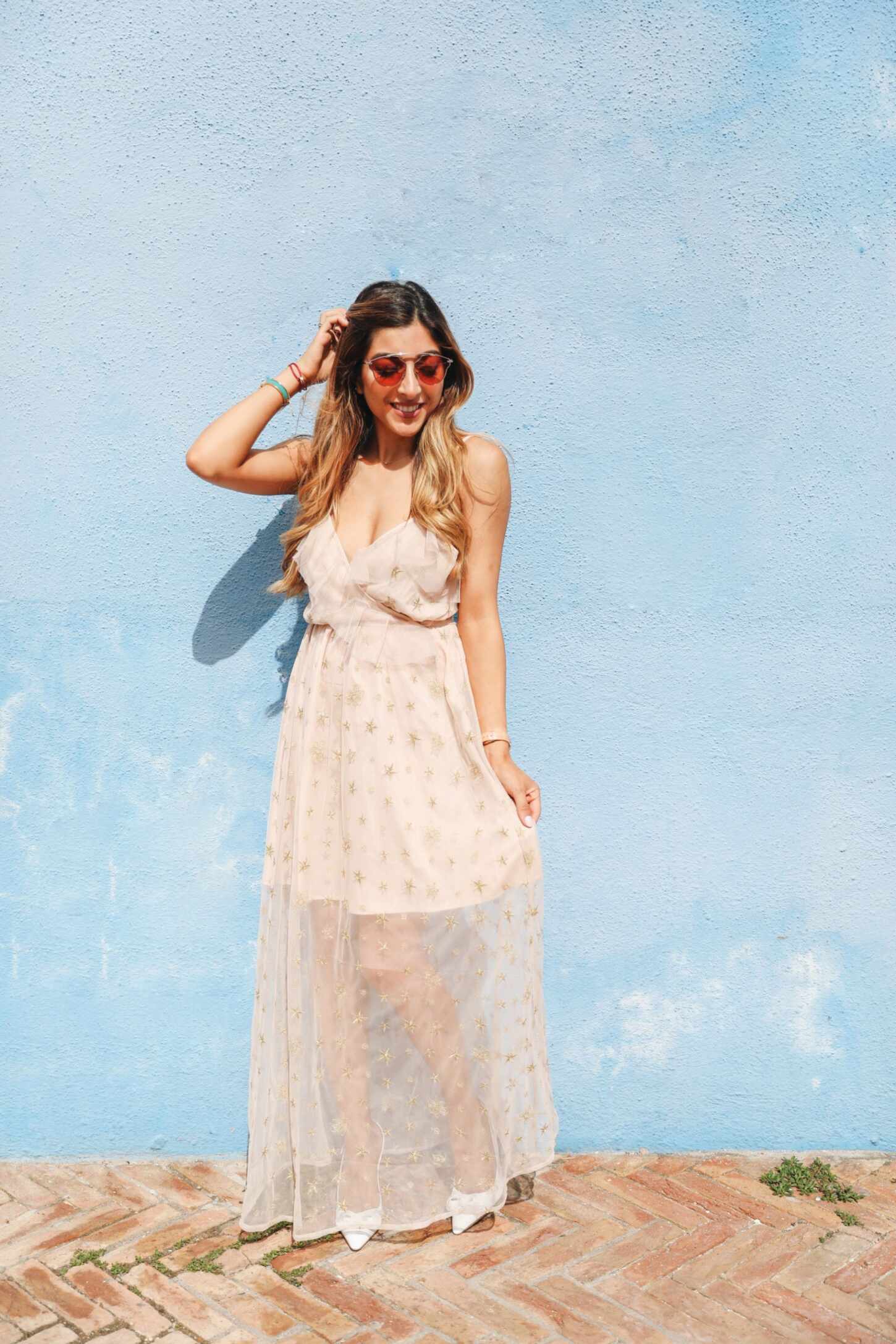 Shop the Look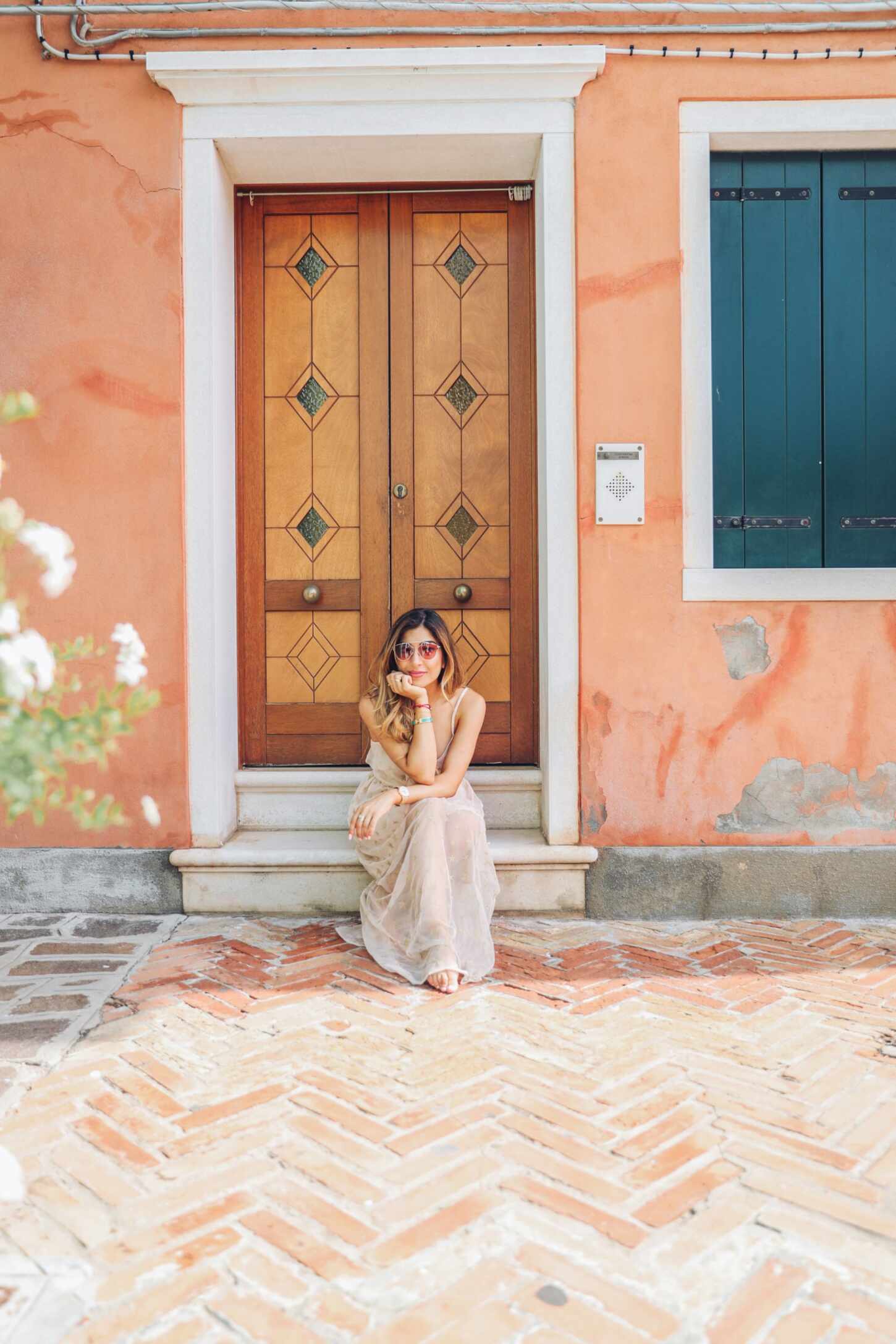 These photos were taken in the picturesque Burano near Venice, where I recently headed with Jaeger Le-Coultre. It was such a fun trip, full of laughter and enjoying the beautiful surroundings with my friends, so if you want to get a glimpse of what we've been up to, make sure to check out my two Instagram videos over here and here.