The most wonderful time of the year is almost here and I'm beyond excited for everything that comes along with the Christmas cheer. Bonfire Night is when the holiday season officially starts for me and now that it's behind us, I'm the first to admit my Christmas countdown is on, the glittery makeup bits are taking over my makeup bag, and my house smells like cinnamon 24/7. Streets covered in snow is something I can never get my hopes up for considering I'm living in London (the spitting rain and the fog are the more likely occurrences), but there's plenty of other things that make up for the lack of winter wonderland weather. These are just ten I'm most looking forward to!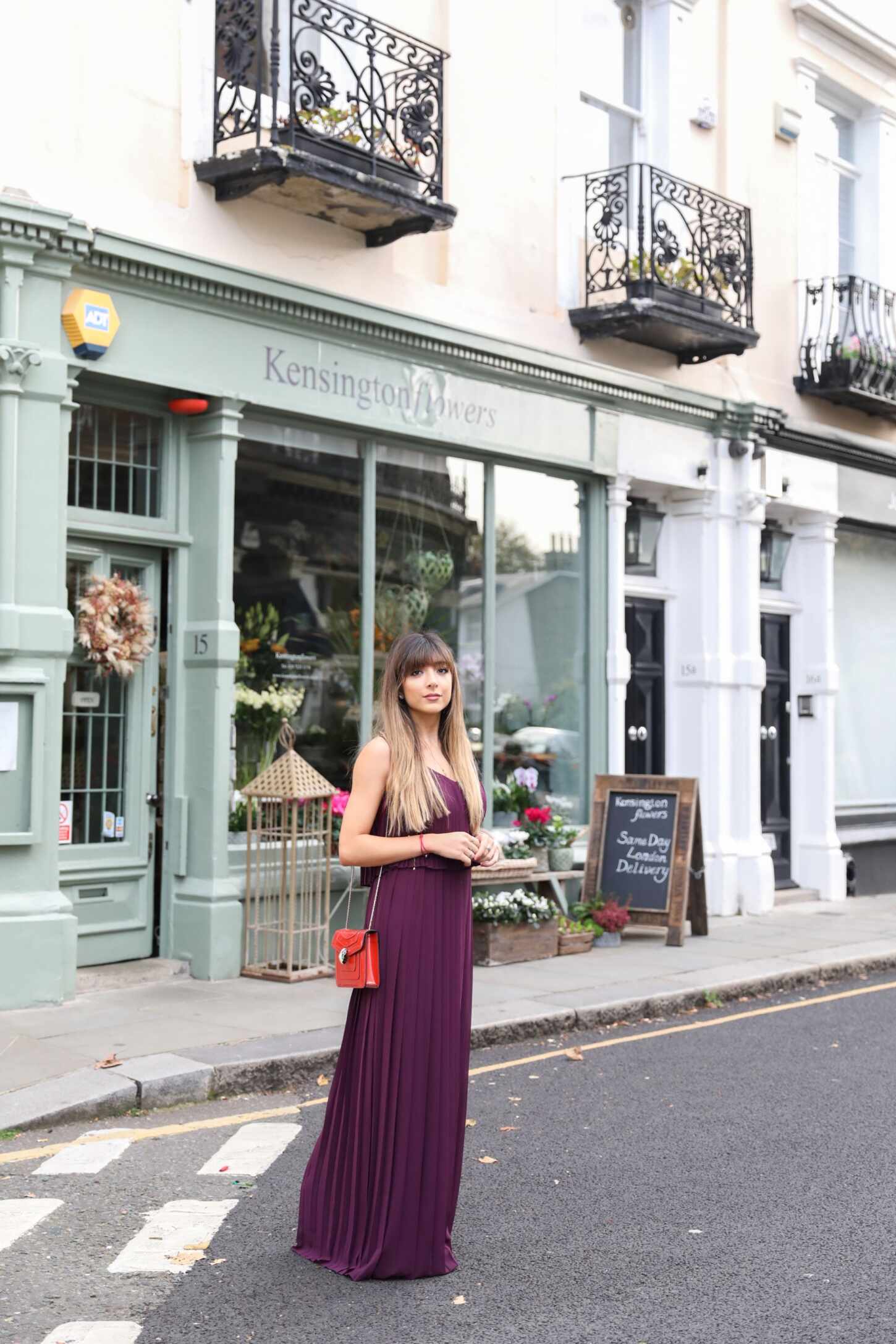 HEARING CHRISTMAS JINGLES
I know the constant replays of the same songs day after day from every speaker on the planet can drive you mad, but put a Christmas jingle on and I'll be happily singing along every single time. They always put me in a cheerful mood and not a day in December goes by without me playing All I Want for Christmas Is You in the background whilst I'm dancing around the house singing karaoke.
HOLIDAY GET-TOGETHERS
It's safe to say my party girl days are behind me, but the end of the year get-togethers fill me up with so much joy! This is usually the only time of the year when all of my family gather together in our favourite place and spend every moment of the holiday season by each others side.
WEARING MY NEW PARTY DRESSES
Speaking of parties, there's never as many opportunities to get dressed up as during the holiday season when both the family and work parties are in full force. It's not even the last month of the year yet and my schedule is already full of upcoming events, so I've already started planning some of my dressier outfits.
This ISSA maxi dress from House of Fraser is my newest addition to the holiday wardrobe and it couldn't be more perfect for this time of the year. The jewel-toned purple colour works great for day and night, and I'm head over heels with the pleats and the layered bodice which makes the dress look like a two-piece. Another thing I love is how flowy it is. This loose-fitting, flowy shape is flattering on all body shapes and, may I add, super handy to hide all the holiday food babies! To add contrast to the toned-down purple I paired it with a bright shoulder bag you can also wear as a clutch, and a pair of high black heels for a few extra inches of height. 
Another ISSA dress I've welcomed into my partywear collection is this navy halter maxi dress with a keyhole front and a banded waistline, which is another dress shape I love. I have quite a rectangular upper body, and I find that this type of dresses work best for creating an illusion of having curves.
CHRISTMAS LIGHT SWITCH-ON
London is beautiful as it is, but walking around the city when the Christmas lights are all lit up is even more magical, especially now that the days are so short it's practically pitch dark at three in the afternoon. I can't wait for all the street lights to be turned on! Some of them look like pieces of art and definitely make up for the lack of sunshine.
VISITING CHRISTMAS MARKETS
The atmosphere at Christmas markets is unlike anything else. The delicious food, unique home-made gifts, cheerful people… It's what the holidays are all about! I'm normally not a fan of crowded places, but when it comes to Christmas markets, I can always look past the crowds and fully immerse myself in the experience. Winter Wonderland is my favourite!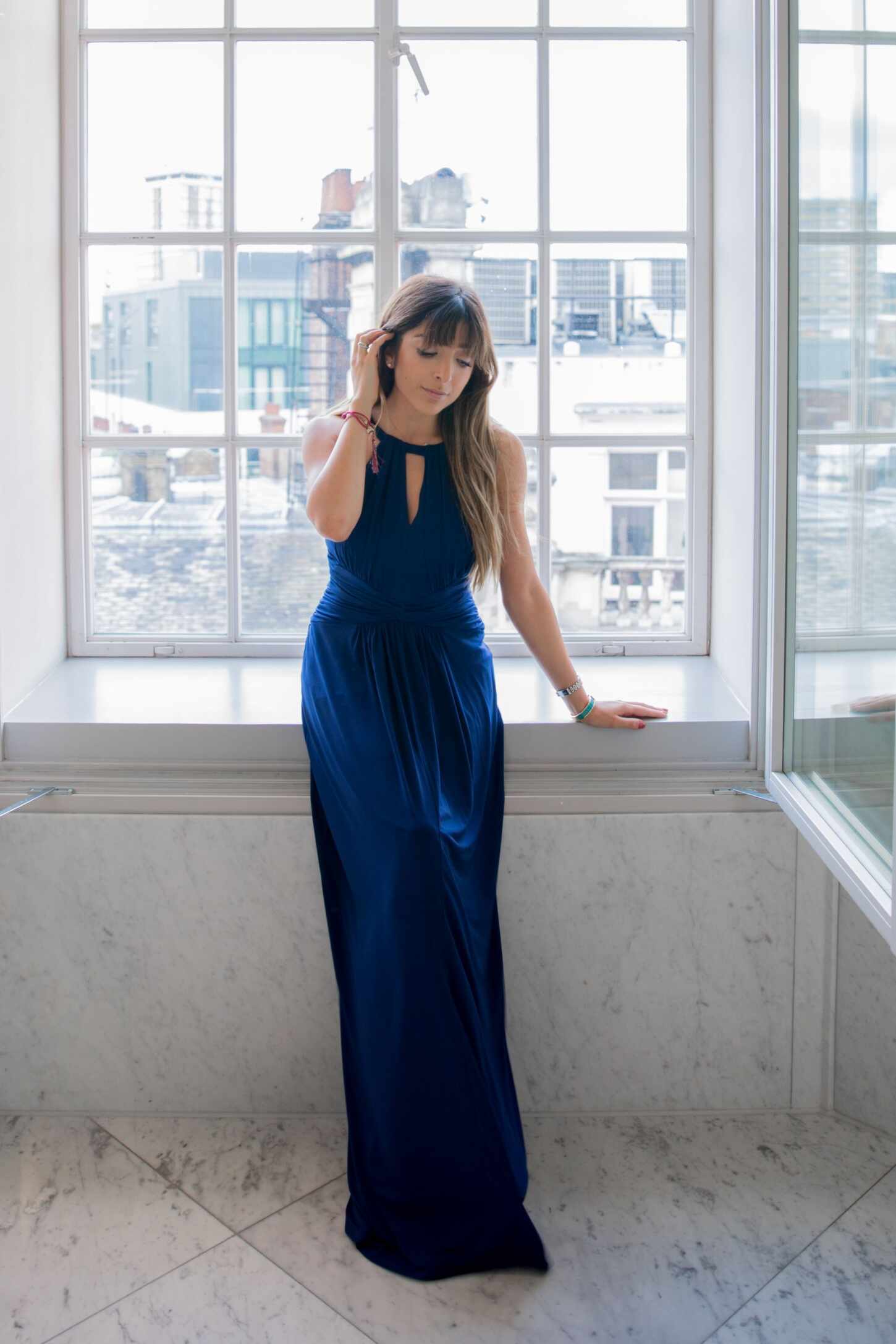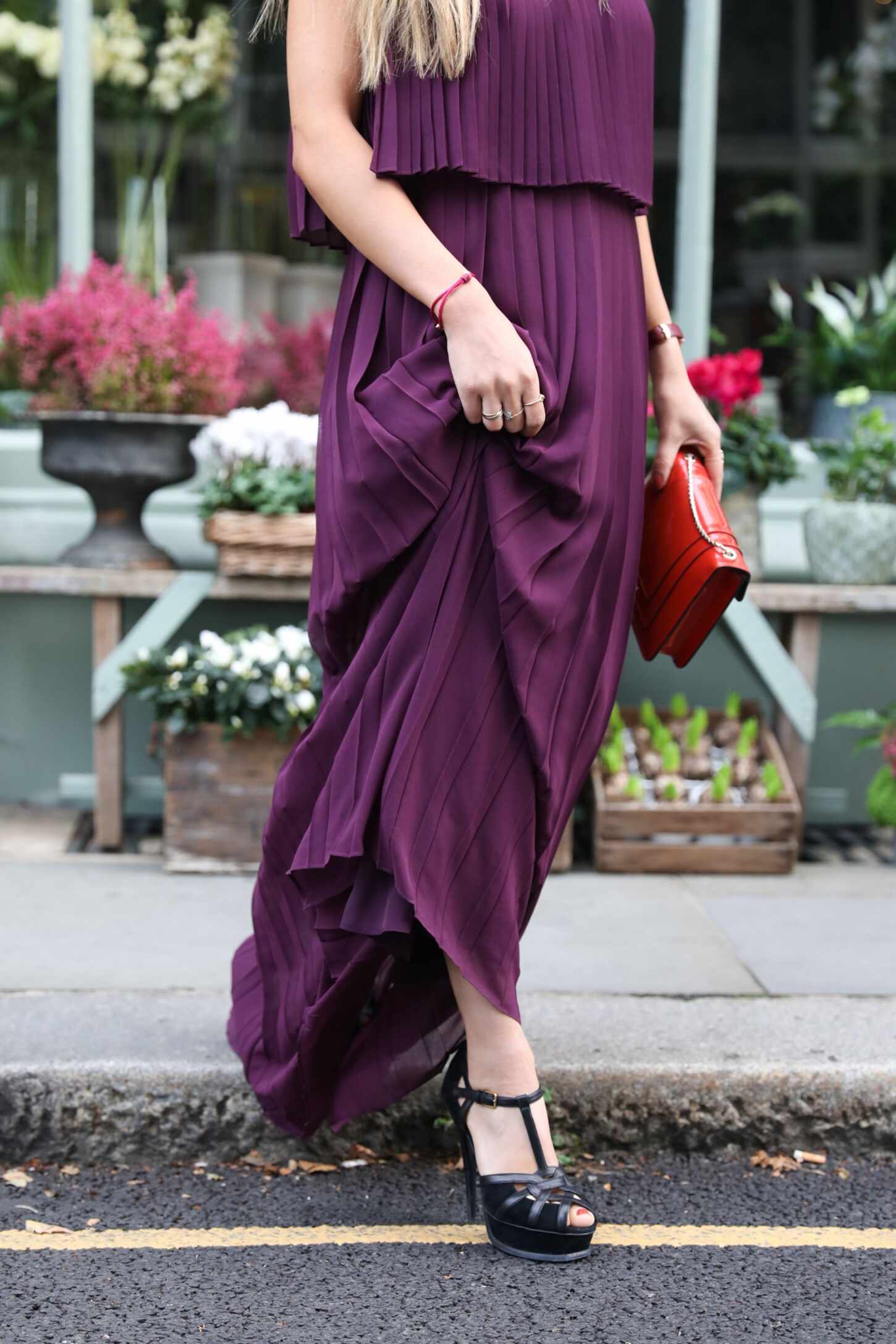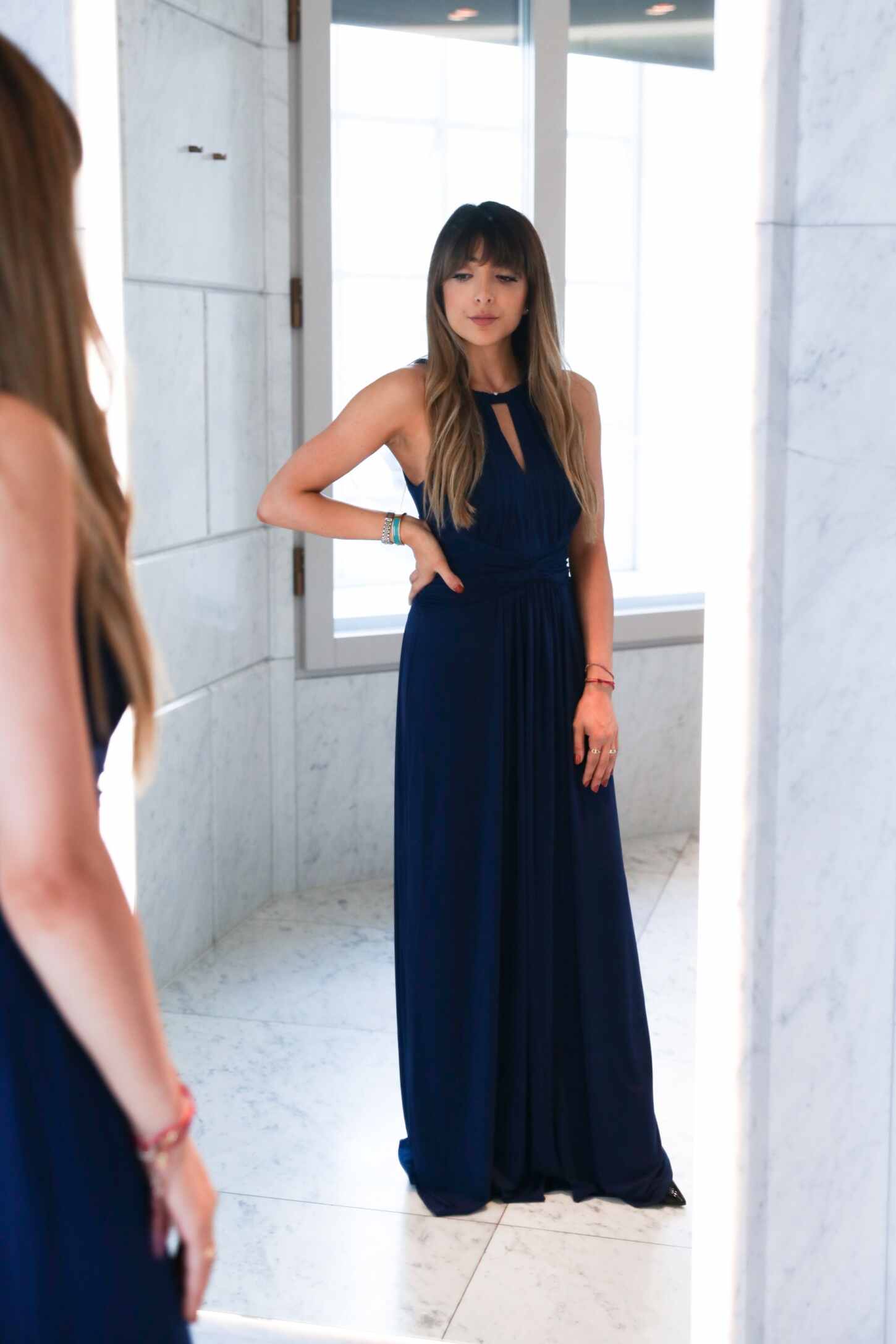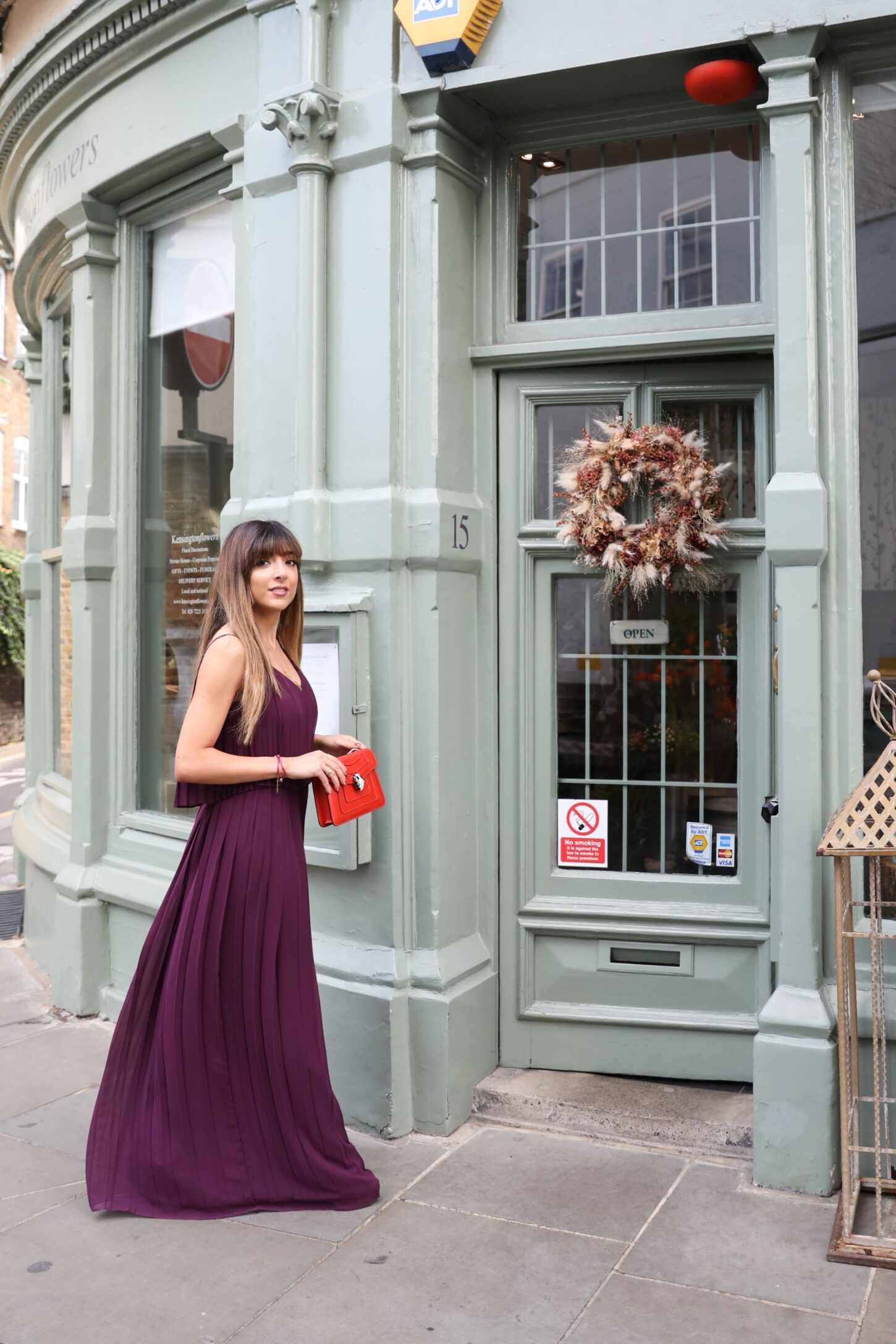 CHRISTMAS JUMPERS
Fun and cozy Christmas jumpers may be the complete opposite of party dresses, but they're a party essential too and make me just as excited for the holiday season! They always spark joy within me, as Marie Kondo would say, and remind me of my childhood too.
BURNING SCENTED CANDLES
I have candles scattered all around my apartment and I like to burn them year-round, but the spicy winter scents are by far my favourite. On a dark, gloomy day there's nothing better than cozying up on the couch with a great book in my hands while a candle is filling up the room with the most relaxing, comforting fragrance.
BAKING CHRISTMAS TREATS
The holiday season is always my favourite time to get in the kitchen and get creative. Last year my sister & I made reindeer brownies and mini christmas puddings made from rice krispies and chocolate with a vanilla icing! I can't wait to experiment and come up with some more themed snacks soon.​
WATCHING CHRISTMAS MOVIES
Another Christmas cliché I embrace with full force are the Christmas 'classics'. Home Alone, Love Actually and The Holidays are a must-watch for me. I've seen them so many times I could probably recite you the scripts, but I still never miss the repeats.
THE HOLIDAY SALES
Last but not least, the holiday sales. Need I say more? I'm always on the hunt for a good bargain, and there will be plenty of them to catch in the following months. Black Friday, Cyber Monday, Boxing Day sales… I'll be taking advantage of them all and make sure to let you know about all the great finds! By the way, I got the dress I'm wearing on sale here. House of Fraser currently have an up to 20% off partywear offer going on, so if you're looking for a new dress for your next occasion, this is a good place to start.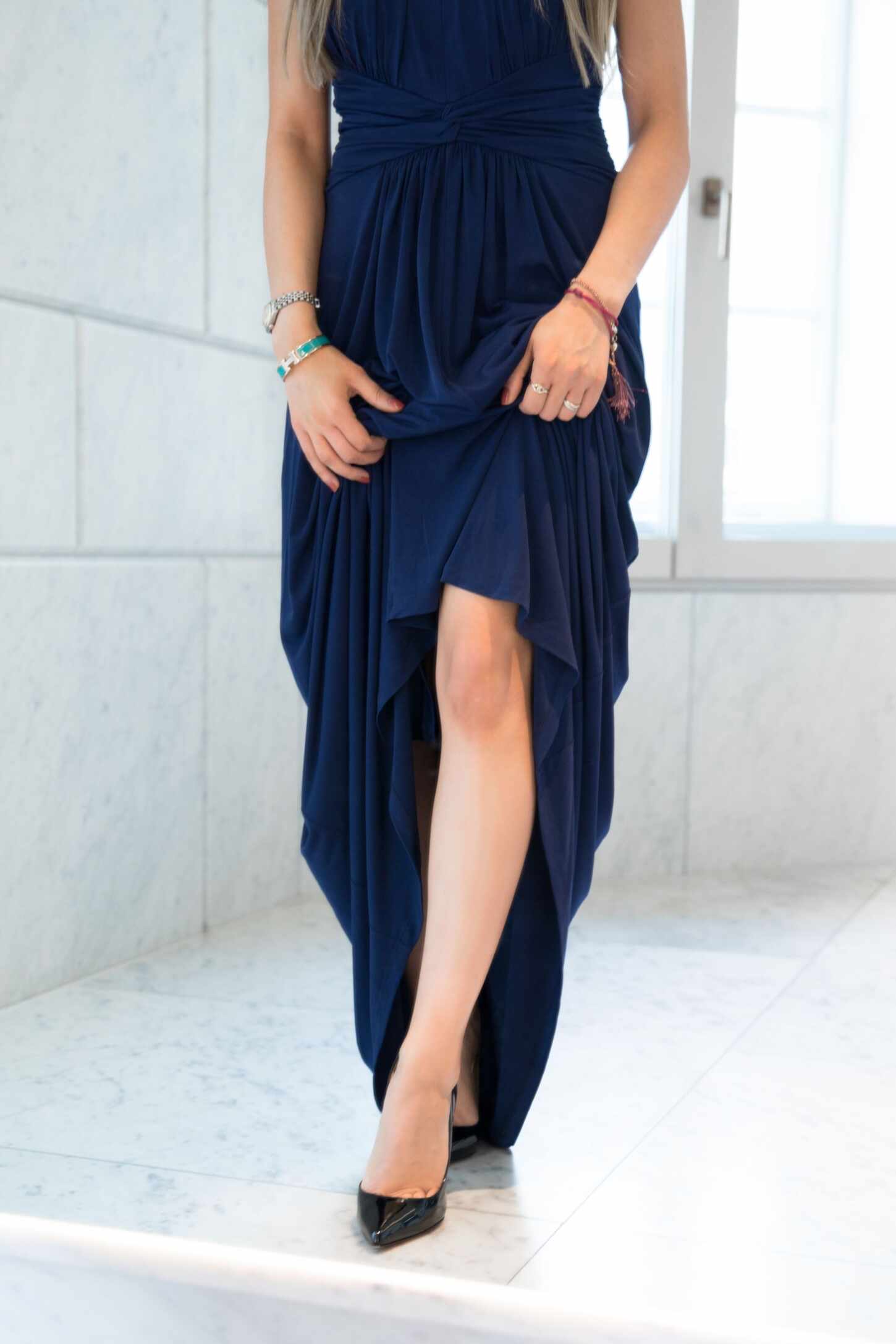 Sponsored by House of Fraser and ShopStyle.