Getting a fringe was something I kept thinking about for months, if not years, but I couldn't pluck up the courage until about a month ago, when I finally picked up my phone and booked a next day appointment with my hair stylist Larry King before I had a chance to change my mind. I'm still not sure if this was the best or the worst decision I've ever made (one day I love it, the next day I hate it), but one thing's for sure – my new look has been the topic of every conversation since and is something that's constantly on my mind now. Here's 10 things I've discovered since having a fringe, and if you've been oohing and aahing over getting one too, I hope the list gives you the final push or keeps you from making the biggest mistake of your life – ok, a tad dramatic, I admit.
Shop the Look

1) 
It makes you feel very Parisian
A fringe can completely transform your face and your style if you get it right. Whenever I make an effort to style mine properly, it always makes me look more put together, no matter what I'm wearing, but once I throw on a pair of heels and my camel coat as well, that's when I truly feel like a proper, effortlessly chic Parisian (ha! I wish).
2) 
It takes a week to get used to it
When I first got it, I felt like I was staring at a different person every time I looked in the mirror and the people around me said they needed some time to adjust too. But it's not just the way I looked that took getting used to. Learning how to style it was quite a process as well, which brings me to the next point…
3) 
It's really high maintenance
I knew getting a fringe would mean I had to spend slightly more time on styling my hair, but I had no idea just how much care and attention it requires to be kept in perfect condition. Long gone are the days when I could roll out of my bed, get ready, and leave the house a few minutes later.
4) 
You don't need to do your eyebrows
One thing it does save my time on, though, is plucking and filling in my eyebrows. My fringe is now long enough to cover them completely, so missing an eyebrow appointment or two is no longer a (bushy) tragedy.
5) 
It's not a great option for frizzy hair
Frizzy hair and a fringe are not a great combo, let me tell you. Unless you have naturally straight and sleek hair (in which case I'm slightly jealous), chances are the rain will become your worst enemy. When it's humid outside, my fringe gets a life of its own, and there I am, spending the rest of the day ferociously trying to flatten it back down.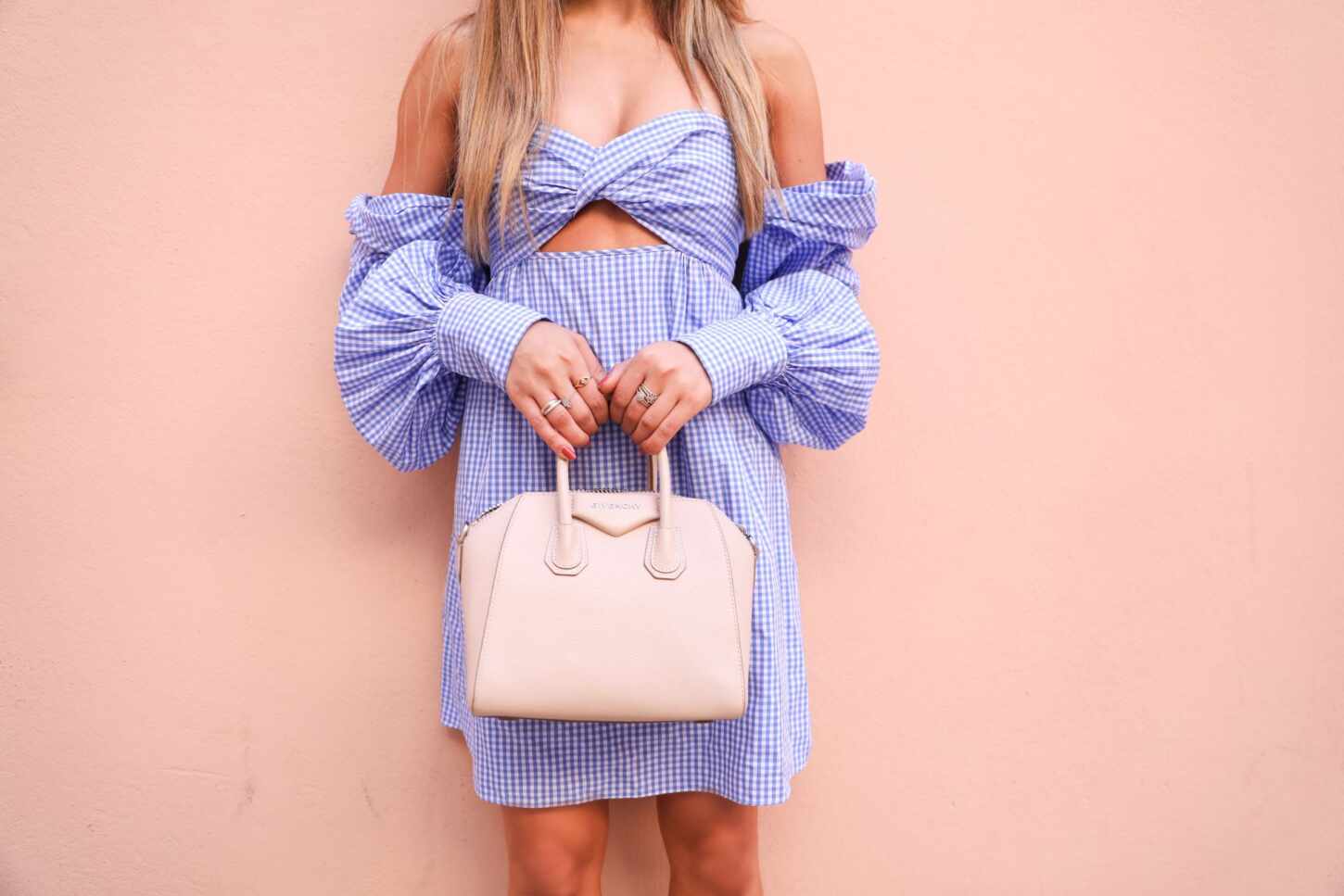 6) The wind will drive you mad
Just like the rain, the wind turns my fringe into a complete and utter mess. Be ready to rock involuntary side bangs is all I have to say.  
7)

 

The best is to rewash it every single day
Just when I was about to give up on achieving the 'straight out of hair salon' results, I received a comment from one of you saying I should wash my fringe every morning before I do anything else to it, and that completely changed the game. Thank you! I find it best to style it right after, before it gets a chance to start drying naturally and develop its own shape, using a combination of a hair dryer and my GHD Straighteners.
8) GHD round brushes are life-changing
Don't even bother trying to style your fringe with anything else. This small ceramic round brush is the perfect size for a fringe, gives it an ideal amount of lift and volume, and gets my hair dry twice as fast.
9) Having a fringe is a commitment
Not only do you have to spend a serious amount of time styling it, but be prepared to make a lot more frequent visits to your hair stylist too. My hair grows with the speed of light, so I need to have mine cut every other week!
10) 
It looks great with a ponytail
I normally don't wear my hair up at all, but having a fringe made me fond of wearing a ponytail. It requires minimum effort, is great for second (or third, or forth) day hair, but manages to pull together the whole look. Win, win!