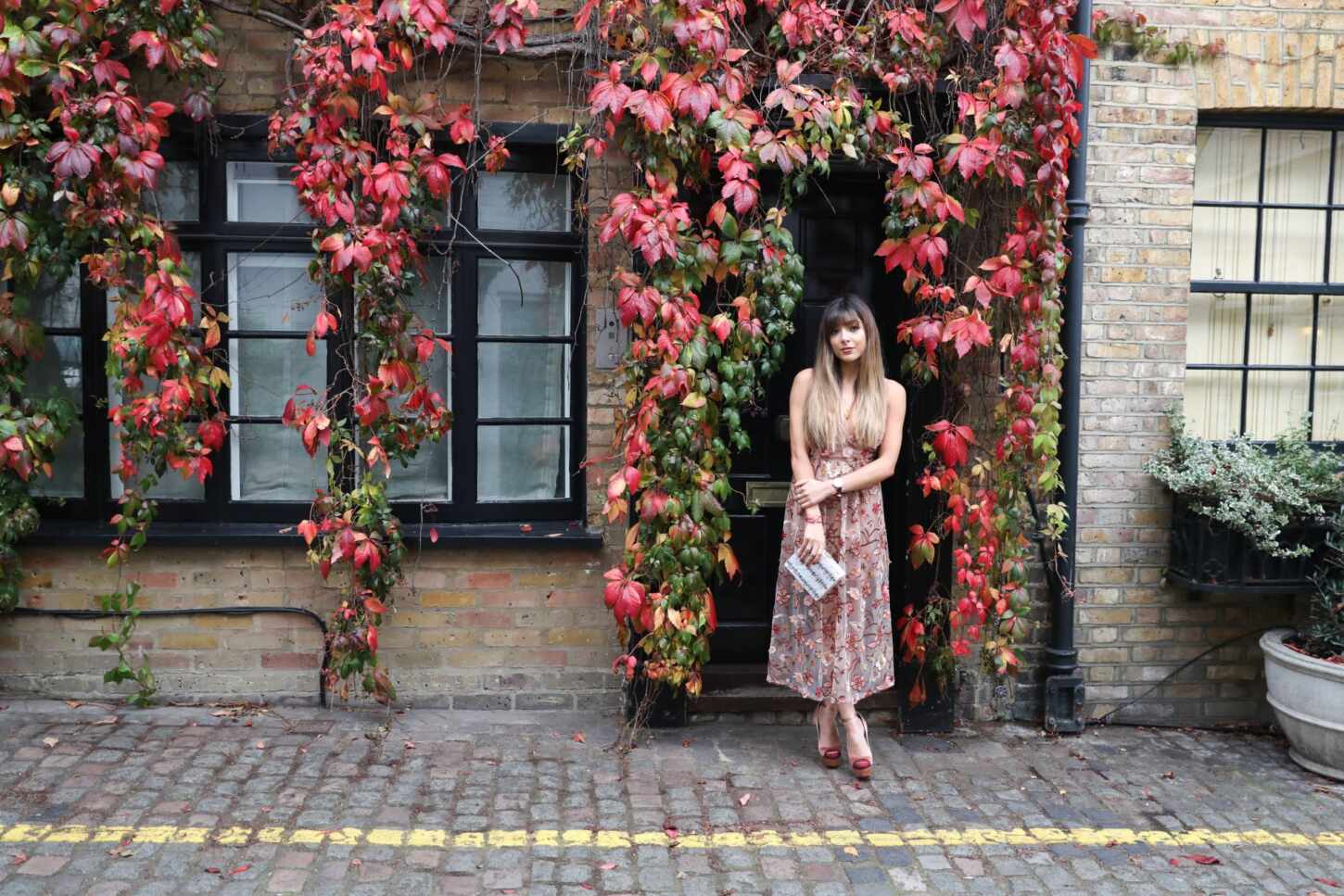 Now that Halloween is done and dusted and the holiday season is approaching with the speed of light, admitting you're in a full on festive mood is no longer a crime, right? I don't know if it's the drastic drop in temperatures, the beauty advent calendars popping up right, left and centre, or my planner getting filled with the end of the year parties, but I'm more than ready for Christmas song sing-alongs and bringing the glam side of my wardrobe from the depths of my closet all the way to the front. It won't be long until you get to see all of my holiday outfits, but let's start with the essentials today!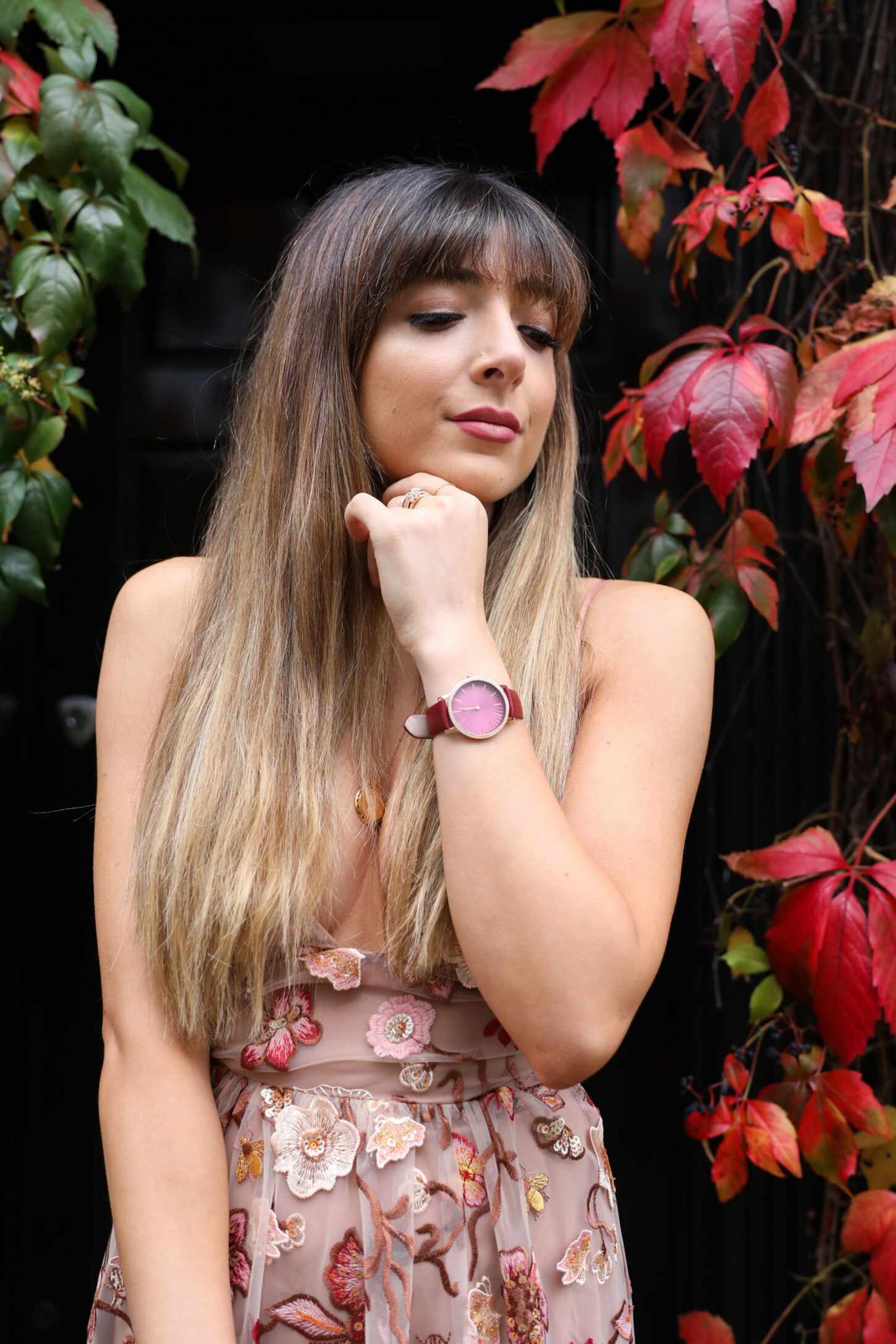 A SHOWSTOPPING DRESS
Instead of going for a classic little black dress or an always popular holiday option – sequins, I like to hunt down a couple of different pieces that stand out from the crowd, but at the same time are versatile enough to style in different ways like this nude dress with the gorgeous floral embroidery. It's the kind of dress you can wear year-round, as it works great for evening summer occasions but also transitions amazingly into the current season thanks to its burgundy-coloured details. This type of shades always remind of the falling autumn leaves and poinsettias, so it's no surprise my holiday cheer comes to life every time I see it. I can't wait to take it for another spin or two once the holiday parties roll around.
ACCESSORIES WITH A TWIST
Even though a dress is often the centre piece of most of my holiday outfits, I can't dismiss the accessories which complete the look and take it a step further. An accessory I've especially loved pairing with this dress is the Timex Metropolitan Starlight watch, by far my favourite piece of their new collection. The striking burgundy-rose gold combination ties in perfectly with the flowers on the dress, and the Swarovski crystals around the dial add an elegant (and holiday appropriate!) touch of sparkle.
My Edelweiss bag is another accessory worth mentioning. There's nothing exciting going on shape-wise, it's just a classic box clutch, but its sheet music print is unlike anything else! It's a truly unique piece that has a special place in my closet and always gives an interesting twist to my outfit. I just wish it was a tiny bit more spacious, because fitting in my three lipstick options for the evening ends up like a game of tetris. 
DANCING SHOES
Speaking of unique pieces in my wardrobe, these crystal encrusted heels definitely fall under the same category. The red lips on the tips of the shoes add such a fun touch and always attract compliments, but that's not the only reason I'm smitten with them. They are actually surprisingly comfortable too, even though the heel is super high. I have no problem walking or dancing the night away with them on!