This is a paid advertorial by Philips.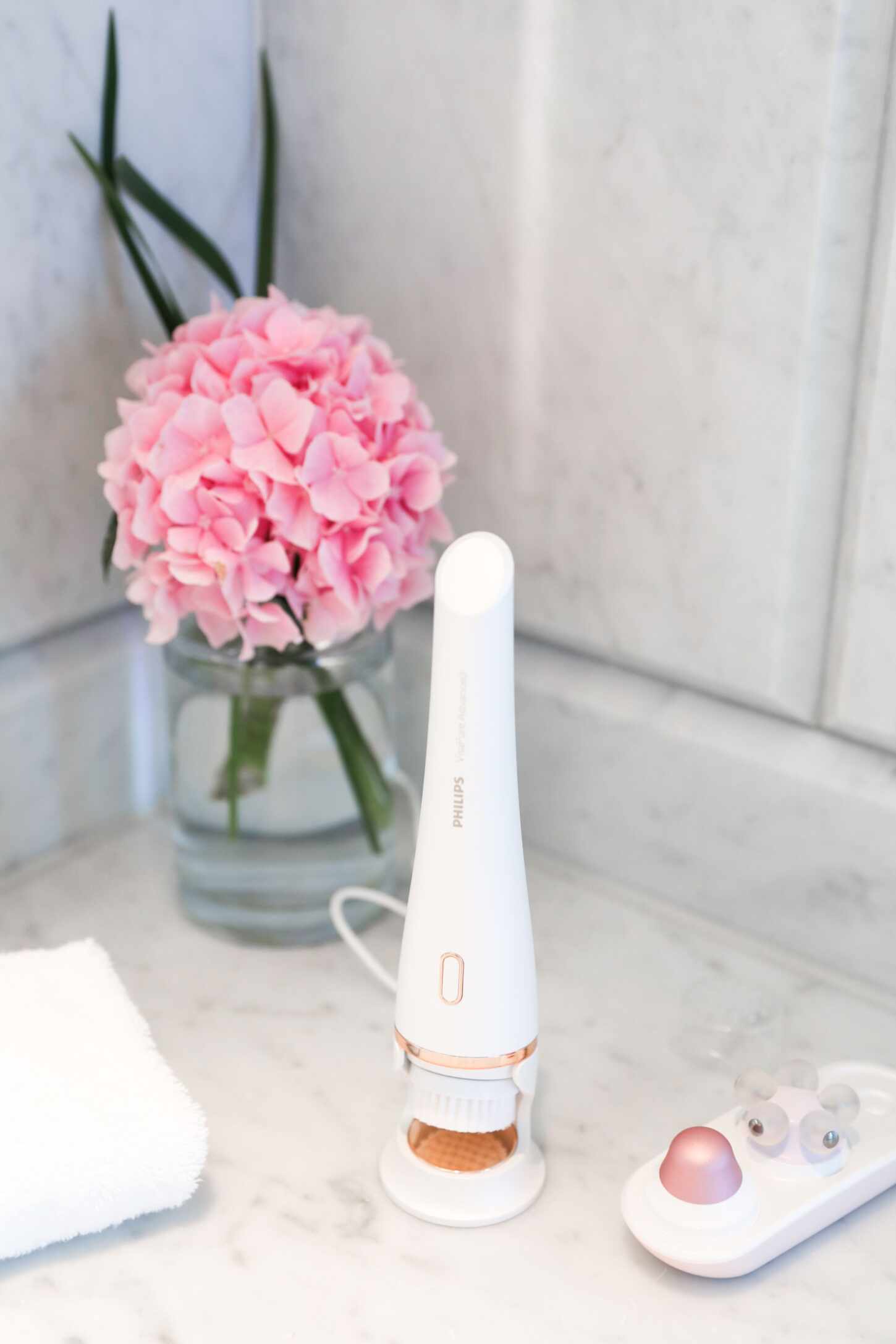 If there's anything being an acne sufferer has taught me, it's having a proper skincare routine and taking off your makeup properly are equally as important. Cleansing my face has always been the best part of my routine, that feeling after a long day of shutting the bathroom door and taking a couple of minutes to myself to unwind. As you most likely know, nine times out of ten my makeup remover of choice is a cleansing oil. I find them best at dissolving all dirt and heavy-duty makeup I wear on my face, while also keeping my skin nourished, soft and smooth, especially when used in combination with my new Philips VisaPure Advanced, a handy 3-in-1 facial device I've been trying out recently and completely fallen for. It has taken my skincare routine to a whole new level and made me look forward to my evening ritual even more!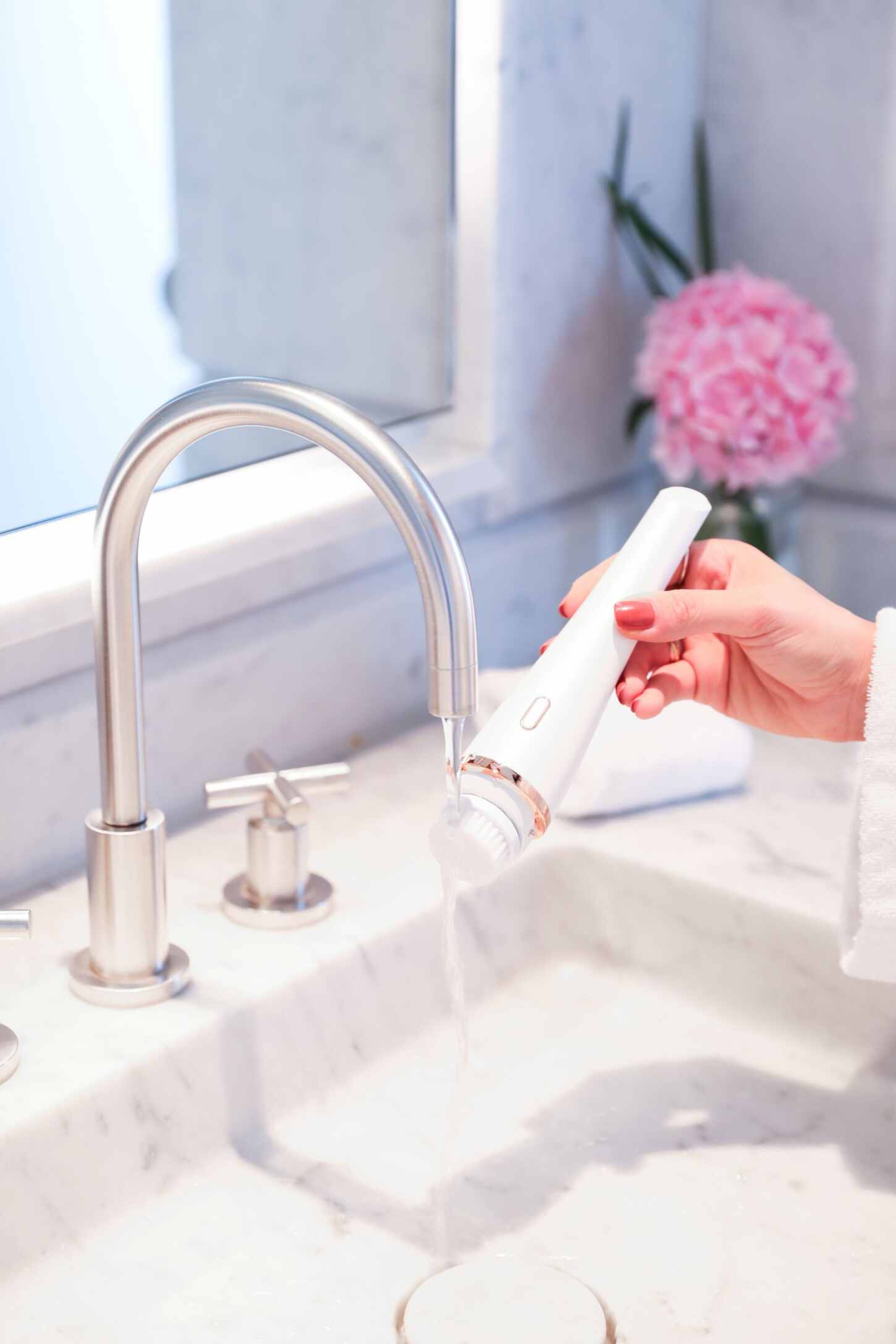 The device comes with three different attachments. I first use the cleansing brush attachment that's used for a deep cleanse and I love how effective it is without irritating my sensitive skin. One worry I always have with brushes like this is that they'll aggravate my skin, but this one is so gentle! What makes the product stand out to me though, is the revitalising massage attachment. Words can't explain how good it feels to have this on my face. It's three minutes of pure pleasure, and so calming I wouldn't mind using it five times a day if I could. Not to mention it has given me some great results! After incorporating this step into my daily routine, my skincare products seem to have a much better effect and I've noticed my skin is much more plump and glowy now too.
The fresh eyes attachment  is another massage attachment, but this one is specifically for the eye area, which is always such a concern to me. I get the worst under eye circles, so I always need to use the most high-coverage concealers and provide the area with an extra bit of TLC when it comes to nourishment. I have to admit I was a bit sceptical about the benefits of this 30-second step, but it really does help to cool down the area and depuff. Plus it's so easy and simple to use!
If you're looking for something that will transform your skincare routine for the better, I couldn't recommend you the VisaPure Advanced enough. I think it would be a great Christmas present too, and if you do end up purchasing it for yourself or your loved one, don't forget to use the 'AMELIA150' discount code (valid until December 3) to save £50 over here on the Philips UK shop.