The holiday beauty releases are the ones I'm looking forward to with pure and utter excitement year after year. What's not to love about the pretty packaging, the red shades for the lips, the golden for the eyes (with a touch of glitter, of course), and a few wild cards thrown into the mix for a good measure? You can just tell the brands always put an extra effort into bringing us the best of the best for this festive time of the year, but to help you manoeuvre through the beauty aisles full of new makeup products screaming for your attention, I'm here to tell you which from my favourite few brands convinced me the most.
CHANEL 
For the number one holiday look essential – red lips – CHANEL's Numéros Rouge Libre Collection has got us all covered with a choice of four shades in different undertones. I love how they kept all different skin tones in mind to create the perfect match. In an elegant gold-red packaging, The Rouge Allure comes in a pure as well as an orange red, while the slightly matter version of Rouge Allure Velvet leaves you with a choice of a raspberry red and a brown red option, my personal favourite. The complete opposite of the classic red, and for me an unexpected surprise of the collection, is the almost neon coral Le Vernis nail polish shade, but if you're like me and would rather save that one for the warmer months of the year (or a tropical beach escape), there's also a deep green and an intense black.
One thing that left me cold this year is their new Trait de Caractére eyeshadow palette. Normally CHANEL kill the game with their holiday edition palettes, but I have to say these five shades, ranging from a light pink and beige to a deep brown, aubergine and emerald green, don't really excite me. It's not the kind of eyeshadow palette I feel like you particularly need in your life, so I'd suggest you to skip this release and go for the Ombre Premiére Cream Eyeshadow instead – this is one of my all time favourite cream eyeshadow formulas! I've already raved about it several times this year, so you can probably guess I'm very happy they brought out the taupe Christmas shade called Silver Screen.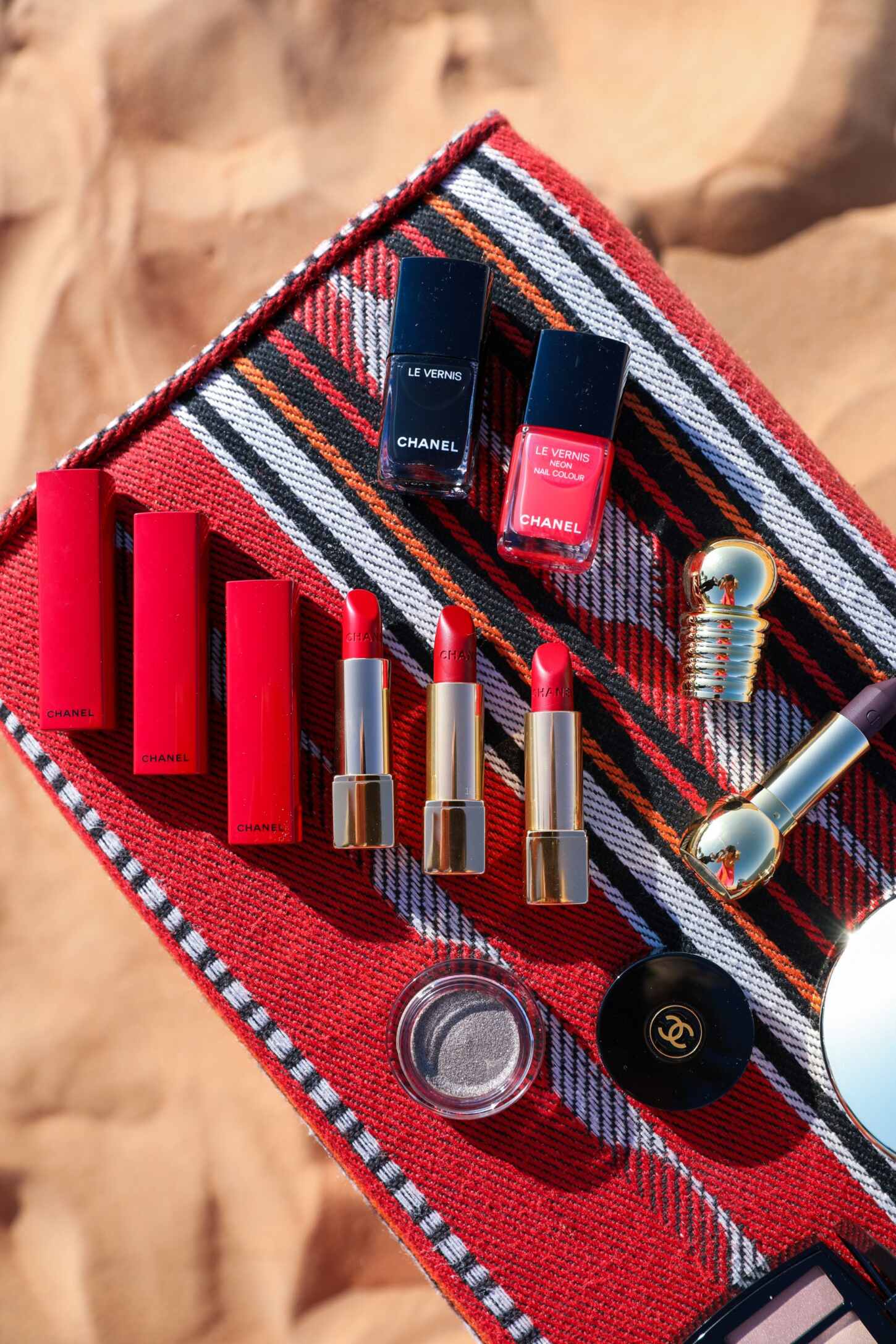 DIOR
In true, sparkly Christmassy fashion, Dior's Precious Rock Collection brings us the Diorific Precious Rocks Golden Glow finishing loose powder that comes with a puff you can use to gently pat it across your face and décolletage, but since it does contain shimmer, I wouldn't necessarily use it to mattify the T-zone. Instead, I pop it over my highlighter, when I want to kick it up a notch, and chest area for added sparkle and glamour.
Similar to last year's, they also have new Diorific Rouge Khol powder lipsticks in the most gorgeous gold bullets that are giving me equally festive and rock chic vibes. I absolutely loved these last year. They're super pigmented and long-wearing, so I'm glad they're back with six new shades, ranging from an everyday pink nude all the way to a stunning deep purple. It's quite an eclectic mix of the shades, but there's something for everyone with vibrant, classic and bold options.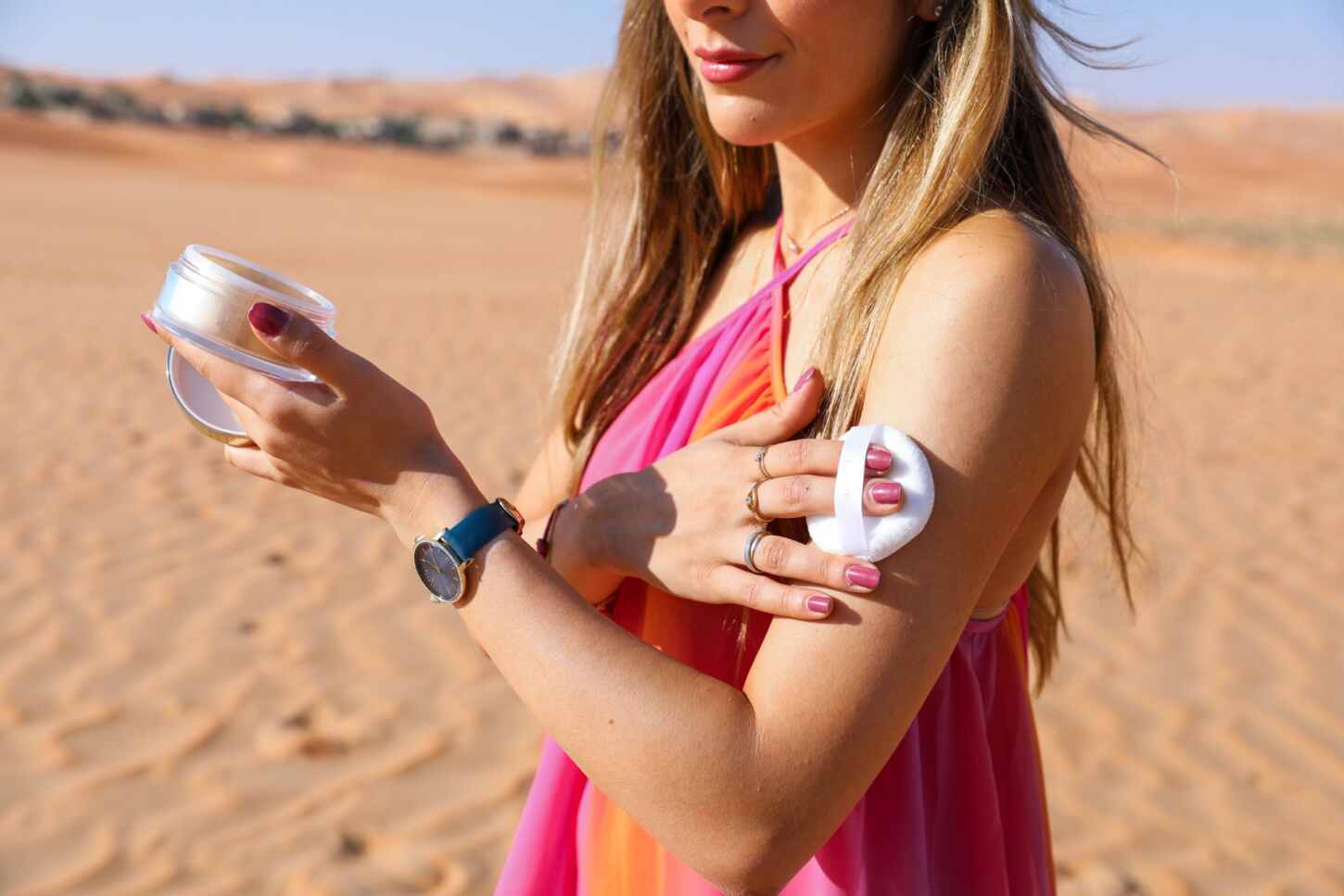 GUERLAIN
The black and gold limited edition art deco style packaging of Guerlain's Christmas collection had me at hello this year, but the inside doesn't disappoint either! The two products that stand out to me the most are the Terracota Gold Light bronzing powder with hints of gold shimmer for that coveted sun-kissed glow, and possibly my favourite Christmas offering of this year – the Gold Palette.
With six wearable eyeshadows and two blush shades, it's exactly the palette everyone needs for wowing with your eyes at the Christmas parties. I'm always the one to forget to pack my blushers, so palettes like this are a life-saviour! I also love how the blushes themselves are quite different from each other, so can work for multiple makeup looks. One of them is an everyday soft pink matte, and the other a brighter, shimmery, almost coral number. 
The stars of the show, though, are the eyeshadows. There's six in total, all falling under the bronzy/golden category I'm a fan of, and the quality cannot be faulted – they are insanely pigmented (even more so if you apply them wet) and super glittery. Long story short, they tick all my boxes, and I'm extremely glad I have this palette in my stash now.